How to Access Siri On iPhone Without Pressing The Home Button
Voice-controlled personal assistants are becoming more and more commonplace, and the technology behind them is only improving. Siri has changed millions of users' lives and has gradually become integral to how many people use their phones. But if you've got a newer iPhone without a home button or simply prefer not to use any button, how can you access Siri?
To use Siri without pressing an iPhone's home (or side) button, go to Settings and click the 'Siri' option. Enable 'Access when locked' and 'Allow Hey Siri.' Follow the on-screen prompts and setup instructions to finish. Now you can say "Hey Siri" instead of pressing a button.
There's a lot to learn if you're new to the iOS ecosystem, including how to access Siri and what she's capable of. Let's take a look at everything you need to know about Siri.
What Is Siri?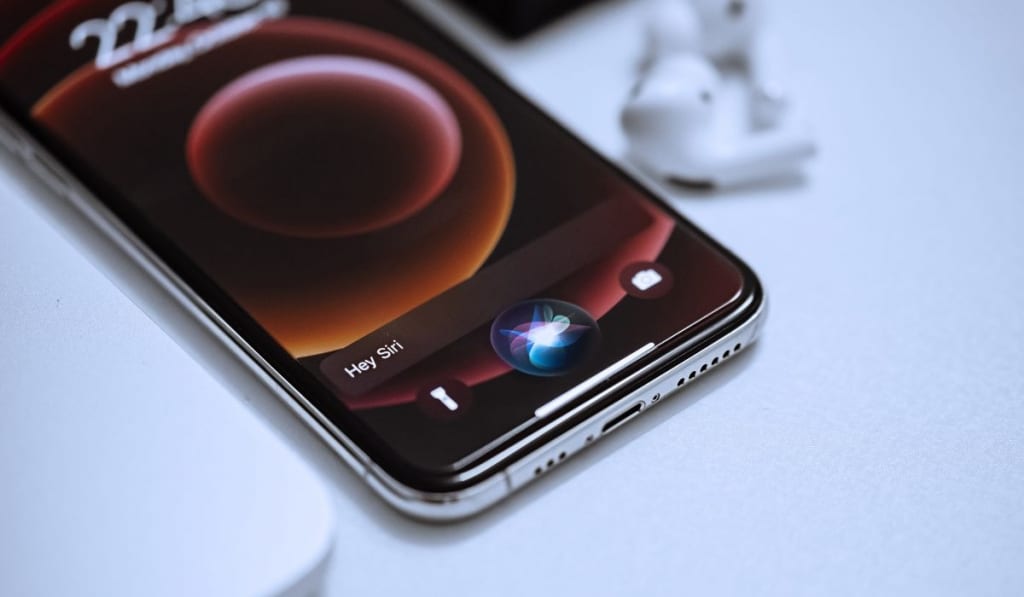 You might not be familiar with Siri if you're new to the Apple iOS platform. However, Siri is one of the most useful functions of the Apple ecosystem. Siri is a built-in, voice-operated personal assistant that was first integrated into the iPhone 4S on October 4th, 2011.
Siri is now found on all of the latest iPhone models as well as on iPad and iPod Touch devices. You can also use Siri on the Apple Watch, AirPods, HomePod, and select Mac models.
The Siri technology has improved with time, allowing the feature to compete with similar technologies like Amazon Alexa and Google Assistant.
Siri provides users with countless features, commands, and tools that have become an integral part of many users' daily lives.
Using Siri is a breeze, and the most common way to access her services is by holding down the home button on your iPhone. If you've got one of the newer iPhones that don't have a home button, like the iPhone 13 (on Amazon), simply hold down the side button instead.
But where things get a bit more complicated is if you'd prefer not to press any button at all. Let's take a look at the alternatives.
How Do You Activate Siri Without a Home Button?
Siri is a voice-operated personal assistant, meaning you don't always have to use the home button to access the feature. Instead, you can use your voice to ask Siri questions or enter a command. Here's how:
First, launch the Settings apps on your iPhone or iOS device. Click the 'Siri' option.

From the Siri tab, enable the 'Access when locked' and 'Allow Hey Siri' features. This will allow you to use Siri when your iPhone or device is locked. You'll also have the option to use voice controls by enabling 'Hey Siri.'

Your iPhone or iOS device will prompt you to set up your voice commands. Your device will learn your voice, so it knows when you're referring to Siri.

After the setup process is completed, you can say "Hey Siri" to access the voice-operated assistant without using the home button.
Now you can use voice commands even if your iPhone is on the table next to you or out of reach. Voice commands are great for when you're driving, cooking, or in any other situation where you can't use your hands.
What Can Siri Do?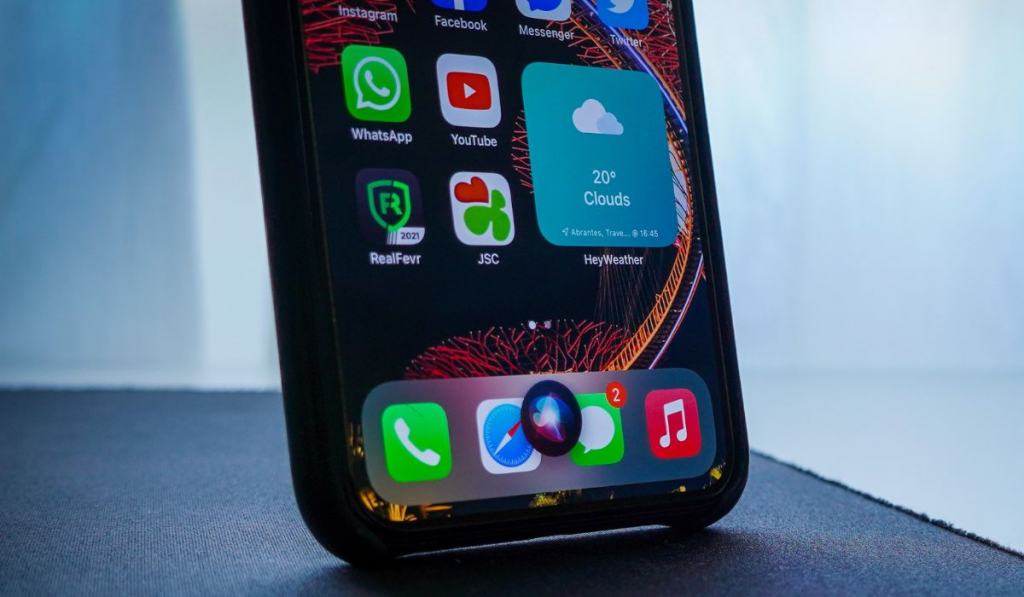 Siri is a voice-operated assistant that helps users accomplish various tasks, including everything from making dinner reservations and sending text messages to navigating GPS.
Calls and Texts
You can use Siri to make calls and text messages with simple voice commands. You might ask Siri, "Hey Siri, Call Dad on speakerphone."
The voice-operated assistant will dial the contact in your phone saved as 'Dad.' You can also ask Siri to read certain text messages while driving or when your phone is out of reach.
Ask Questions
One of the most useful features Siri offers is helping users find information. You can ask Siri to search for nearly anything.
You might ask Siri about upcoming weather or even how high the largest mountain is. You can also ask Siri to define different words or for the answers to math questions.
Navigation
Siri can also be utilized for navigation functions. You can call on Siri for restaurant directions by saying, "Hey Siri, find ramen near me." Or you can say, "Hey Siri, find me directions to home."
You can use the feature to determine your ETA, traffic alerts, and your location. Siri is extremely useful for hands-free driving navigation.
Basic Functions
You can also use Siri for basic functions like turning on the flashlight, opening apps, and setting reminders. You might say, "Hey Siri, open voice memos" while driving so you can record a quick message. Siri is integrated with several different mobile apps, including the built-in software on your iPhone.