How To Stream General Hospital On A Roku
This post may contain affiliate links. As an Amazon affiliate, I earn from qualifying purchases.
General Hospital is currently the longest running soap opera that's still on television — and for many viewers, it's an important factor determining whether or not to bid farewell to the cable subscription. So, if you're debating purchasing a Roku instead of cable, you're probably wondering: Is it possible to stream General Hospital on a Roku?
ABC's General Hospital can be streamed on a Roku through Hulu or Amazon Prime Video. Hulu carries the most recent episodes from the day they air, while Amazon offers seasons 51 through 57 — at $1.99 per episode for SD and $2.99 for HD. You can also live-stream ABC via Hulu for an additional fee.
Now that you know it's possible to stream General Hospital, how do you actually go about it? Don't worry — we'll get into all the details of where to find find it and how to stream it, so that you can catch up on the latest episodes right away.
Can You Watch General Hospital on a Roku?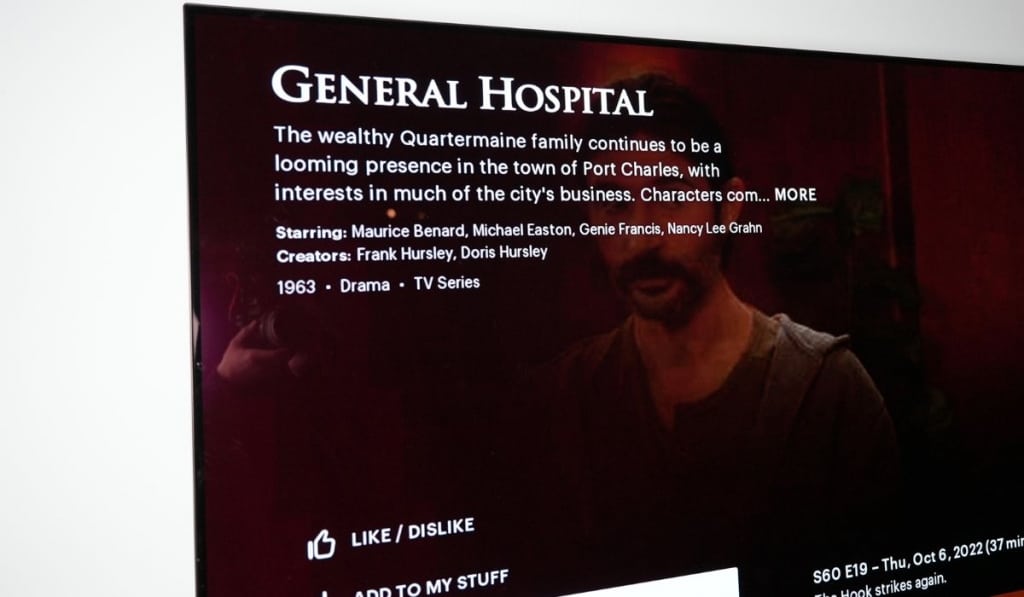 As we mentioned earlier, one of the most common debates families have these days is whether to stop paying for cable TV. Cutting cable from your home and switching to streaming services can be a great way to save a bit of money every month — and a significant amount of money every year.
However, one of the things that might keep a family from finally flipping the switch on their cable provider is a favorite TV show that's only available through cable.
According to the Guinness Book of World Records, General Hospital is the longest running American soap opera still in production, and it probably keeps a fair number of views hanging on to their cable subscription. But that's where Roku comes in.
The good news is that it's pretty easy to watch General Hospital on a Roku TV device. However, to do this, you're going to need to find and sign up for a streaming service on your Roku that offers the show.
Which Streaming Platforms Have General Hospital?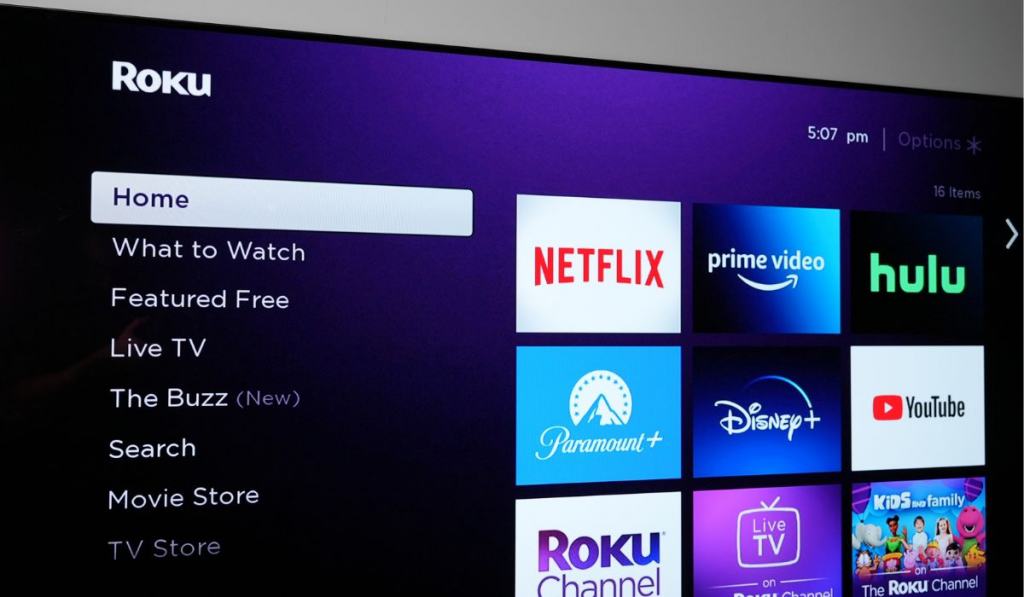 One of the easiest ways to keep up with General Hospital is to find it on a streaming service. What makes things a bit more complicated is that ABC — the show's original network — doesn't have a streaming service.
Furthermore, no streaming service currently offers single episode of the show. Nonetheless, episodes of General Hospital can be found on both Hulu and Amazon Prime Video. Let's go through the benefits of each.
General Hospital on Hulu
Hulu is probably your best option if you want to stay up to date on General Hospital. On Hulu, episodes of General Hospital are uploaded the same day that they air on ABC.
However, they're taken down two weeks after they air. This means that, with Hulu, you only have access to the most recent episodes of General Hospital.
General Hospital on Amazon Prime Video
Amazon Prime is the better option if you want to go back to some of your favorite episodes, or if haven't caught up to the latest ones yet. Currently, Amazon Prime Video has every episode of General Hospital from season 51 through season 57.
That's more than 1,000 episodes of General Hospital! However, they don't come cheap.
Each episode will cost you either $1.99 for standard definition or $2.99 for high definition. This means that you could end up spending $898.99 on season 57 alone. So, watching all of them unfortunately isn't a realistic option for most people.
How to Watch ABC on a Roku
As you can see, the best way to keep up with most ABC shows on your Roku TV is via Hulu's streaming service. Hulu has a wide selection of ABC shows including General Hospital, Grey's Anatomy, The Good Doctor, and Modern Family. All you need to do is sign up for Hulu.
To sign up for Hulu, simply go to the Hulu website and click 'Start Your Free Trial.' At this point, you will need to select a plan. Hulu with ads will cost you around $6.99 a month and Hulu with no ads will cost $12.99 a month.
You'll be prompted to enter information such as your email address and a password for the account. Fill this information out, choose your payment option, and add your billing option. After this, click 'Submit' and your account should be created.
Now, to watch Hulu on your Roku, just go to the Channel Store on your Roku device. In the search bar, type "Hulu" and then download the app. Once it's finished downloading, open the app, enter your login information, and you should be able to watch ABC shows on your Roku Device.
How to Live-Stream ABC on a Roku TV
If you want to watch ABC live on Roku TV, once again, Hulu is your answer. When selecting your plan on Hulu, select the Hulu + Live TV plan.
This plan includes Hulu's ad-free streaming service as well as many live TV channels, including ABC. However, it's significantly more expensive. This plan will cost you $69.99 a month.
If you think this price point is worth it, all you need to do is download the Hulu app on your Roku via the Roku Channel Store. After it finishes downloading, enter your login information and you should be able to live stream ABC on your Roku TV.