What Are The Fitbit Symbols? [Explained!]
If you are anything like me, you care about your fitness but need a little extra help tracking it on a day-to-day basis. The Fitbit delivers one of the best fitness platforms out there since it interprets your fitness data in a way that is easy enough for you to comprehend. Well, at least, that is once you have learned what its series of symbols mean!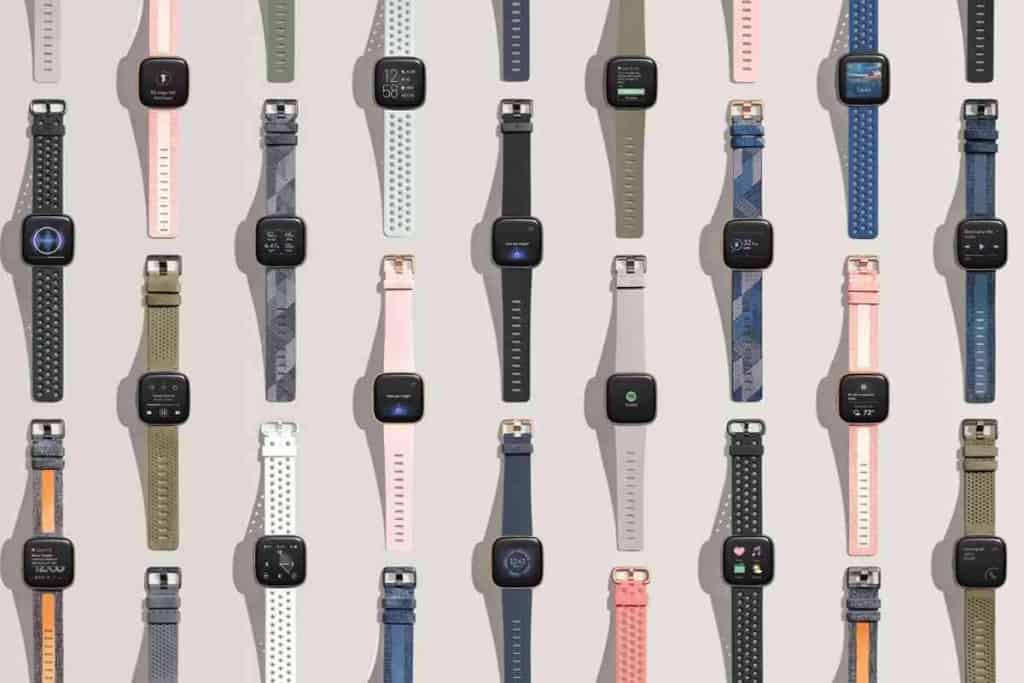 Table of Contents
What Are The Fitbit Symbols? [Explained!]
There are a few dozen symbols on the Fitbit to get acquainted with. Some of the most common ones you will see are for apps, controlling settings, and looking at particular types of fitness data. While symbols might vary a little bit from model to model, a lot of them will be the same or very similar.
Trust me, I was in a quandary too when I got my first Fitbit and saw all these different symbols crop up on its super chic little screen.
What were those three upward arrows supposed to mean? How about that fire symbol? That surely could not mean that I was on fire, but I was hoping it meant my workout routine was.
Things get more complicated once you start asking questions like "Which Fitbit do I have?" or "What about older Fitbit models?" But not to worry.
The symbols you see on your Fitbit won't vary much if you ever invest in a next-gen model.
Fitbit hasn't changed them too much over the years, and they all basically carry over between the different Fitbit models currently on the market.
This makes everything streamlined and quite sensible. You won't feel overwhelmed by data after you have gone through the initial learning curve.
That learning curve really just involves getting familiar with the Fitbit's series of symbols.
Once you do that, you can figure out how to do things like edit Fitbit Today's order, see a previous day's activity, and use GPS tracking to keep track of the walk you plan on taking later on today.
Fitbit has not yet put out their very own blood pressure watch, but if they are anything like Apple, we'll be seeing one in the next couple of years.
Let's go over what the Fitbit's symbols mean and what you will see on the displays.
Why does the Fitbit have symbols, and what do they mean?
The Fitbit is just like your smartphone – it has symbols that indicate various things.
It has symbols that show specific data sets for fitness activities, controls and settings, and for the apps you can use on the Fitbit.
Each one means something different, so it is important to become familiar with the several dozen symbols you will see crop up on the display screen.
What does the flame symbol mean on Fitbit?
If you see the flame (or fire) symbol on your Fitbit, it simply refers to Calories Burned.
This will show you the estimated number of calories you have burned based on the type of activity you were engaged in and how long you participated in it for.
What are the chevrons (or three upward arrows) on Fitbit?
The chevrons (or three upward pointing arrows) on your Fitbit are for the Active Zone Minutes.
By default, the targeted daily goal is 22 minutes, which will get you to 150 minutes of activity time per week.
If you end up missing a day during the week, you will be able to make it up by the end of the week.
Any activity that gets your heart pumping will count.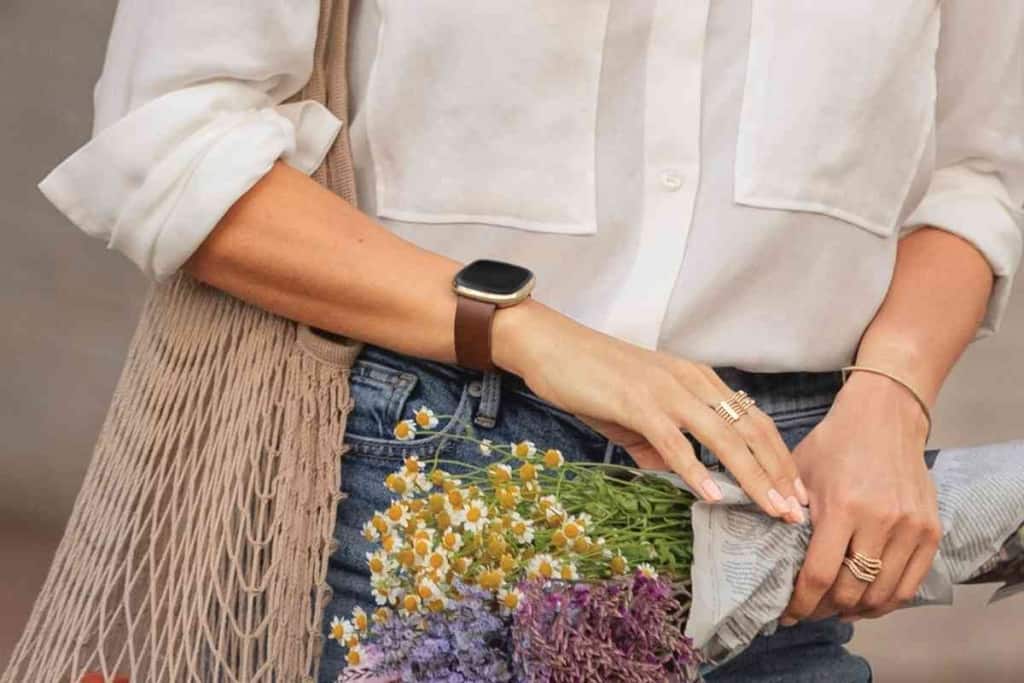 What are the displays on my Fitbit?
The default – or "home" – screen on your Fitbit is the clock face. You can use Fitbit Always On to always keep the screen on or let it time out, which will be the default setting.
You can customize your display if you want.
If you're on the Alta HR or Charge 2, you can customize the display by:
Go into your Accounts tab from the Fitbit app's dashboard.
Choose the device you want to change the settings on.
Tap on Customize Display.
Click the box next to each one of the stats you want to see on your tracker.
If you want to change the order in which they show up, tap and hold down on the three lines on the right of the information you wish to move. Slide the particular stat up or down, moving it into the position you want it to be in.
What do the Fitbit 4 icons mean?
There are quite a few icons on the Fitbit 4. You will see the fire icon, chevrons, and many others.
Some will be obvious, with a human figure running, walking, or doing ellipticals.
The half-moon with the Z next to it indicates tracking of your hours slept, and the musical notes reference your music controls.
The screen-like shape with the water droplet are for the water lock, which locks the display to keep it safe from moisture intrusion.
What are the various app symbols on the Fitbit?
You will see symbols for apps show up on your Fitbit.
Apps can include Weather, Alarms, Agenda, Fitbit Pay, Spotify, Pandora, Strava, and Deezer.
Of course, some of these are pretty easy to recognize, especially if you already use them on other devices.
There is an SpO2 tracker app that will keep a record of your blood oxygen saturation while you sleep.
Of course, you can go into the App store and locate more apps to download onto your Fitbit.
Whatever you need to help you meet your fitness needs, well, there is undoubtedly an app for that.
And each app will of course have its own unique symbol or logo attached to it on the display screen.
Closing Thoughts
Now that you know what are the chevrons on Fitbit as well as what other symbols mean, you can go through and customize your display to your liking.
You can move these symbols around according to which data you feel is going to be the most useful to you, on the most frequent basis.
Have fun tinkering around with them and learning the ins and outs of your new Fitbit watch.