Fitbit Blood Pressure Monitoring: Everything You Need To Know
Some smartwatches that are on the market right now have the ability to take your blood pressure. You can get the FitVII for a relatively decent price, and there are cheaper watches – like the MorePro Activity Tracker – that can monitor your diastolic blood pressure and systolic blood pressure. But these watches are not considered medical devices (and are therefore not FDA approved, of course).
Given that it is one of the best-selling fitness trackers on the market, you would expect the Fitbit to have a wearable blood pressure monitor model, right?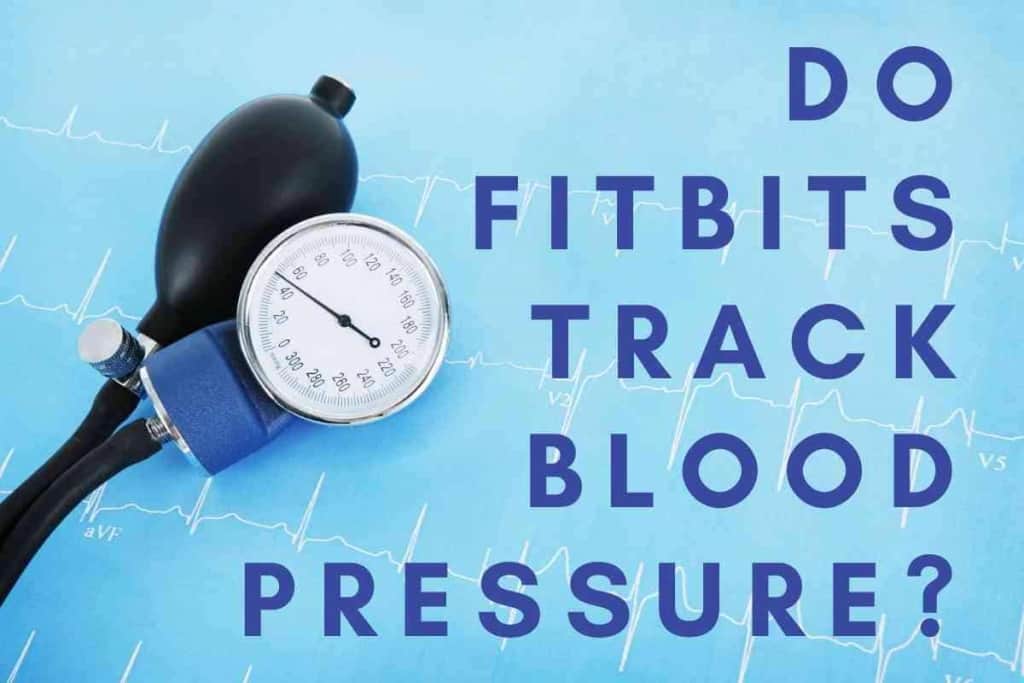 Does Fitbit Track Blood Pressure?
Fitbits cannot track your blood pressure. Tracking blood pressure is incredibly hard and is only offered on a small selection of (rather pricy) smartwatches. While it can be helpful to have blood pressure monitoring, it would likely not be as accurate as the blood pressure cuff in your doctor's office or even your at-home blood pressure cuff.
For those of us who have high blood pressure or low blood pressure and have to monitor it, having a smartwatch as a backup to our at-home blood pressure monitors – which are considered medical devices – can be a helpful tool. 
If you have high blood pressure but still want to exercise, measuring blood pressure while you exercise could be a life-saving tool. High blood pressure increases your risk of having a heart attack or stroke.
But it is a technology that manufacturers of fitness trackers and smartwatches have yet to perfect. And there currently is no Fitbit blood pressure monitor.
There are a lot of aspects of your health that the Fitbit can track, but this will vary between the different models.
I'll give you some info on what the Sense, Charge 5, and the Versa 3 since they are the most current and popular Fitbit models on the market right now.
Time to find out what the Fitbit can do as far as health tracking goes.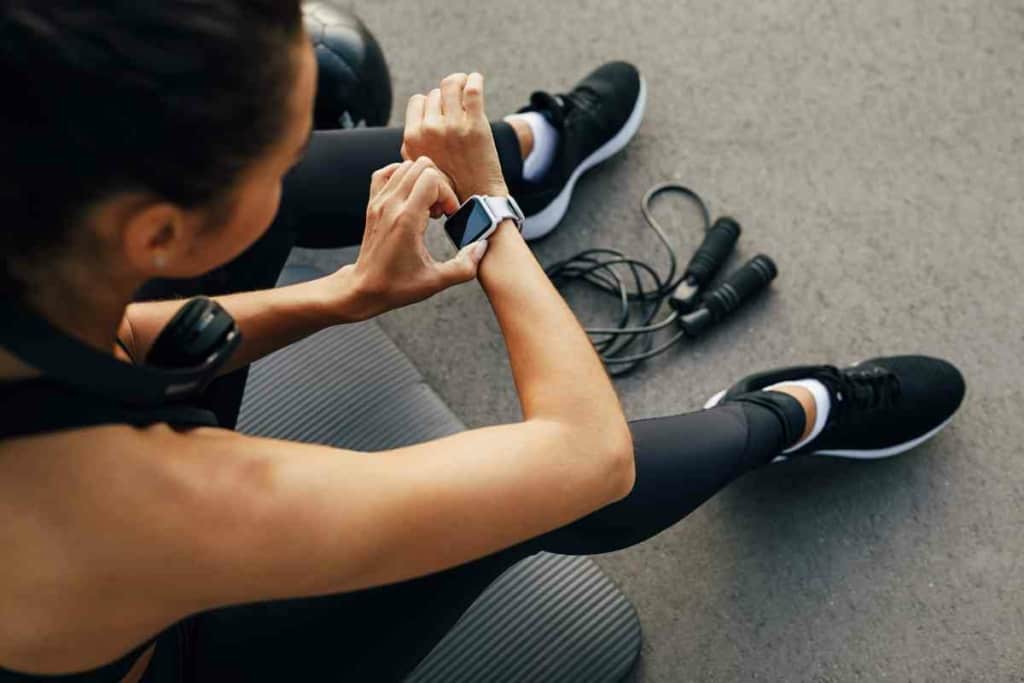 Does the Fitbit track blood pressure, blood oxygen, or heart rate?
Fitbits do not track blood pressure.
This is most likely because this technology is extremely hard to perfect, and it would undoubtedly increase the price of the watch.
However, these watches have other health tracking capabilities besides blood pressure tracking built into them that are worth checking out.
The Fitbit can monitor your blood oxygen level, which is essentially the number of red blood cells that are carried throughout your body.
It can also keep tabs on your heart rate, which is helpful when you are exercising.
You can check your heart rate by swiping up on your watch's face and either your heart-rate zone or your resting heart rate if you are not in a heart-rate zone.
If you would like to see your heart rate details, just tap on (if you have the Fitbit Sense or Fitbit Versa 3) or swipe on the face.
Also, if your Fitbit has the Exercise app, you can find out your real-time heart rate and heart-rate zone while doing your workout.
You just cannot track your heart rate while swimming.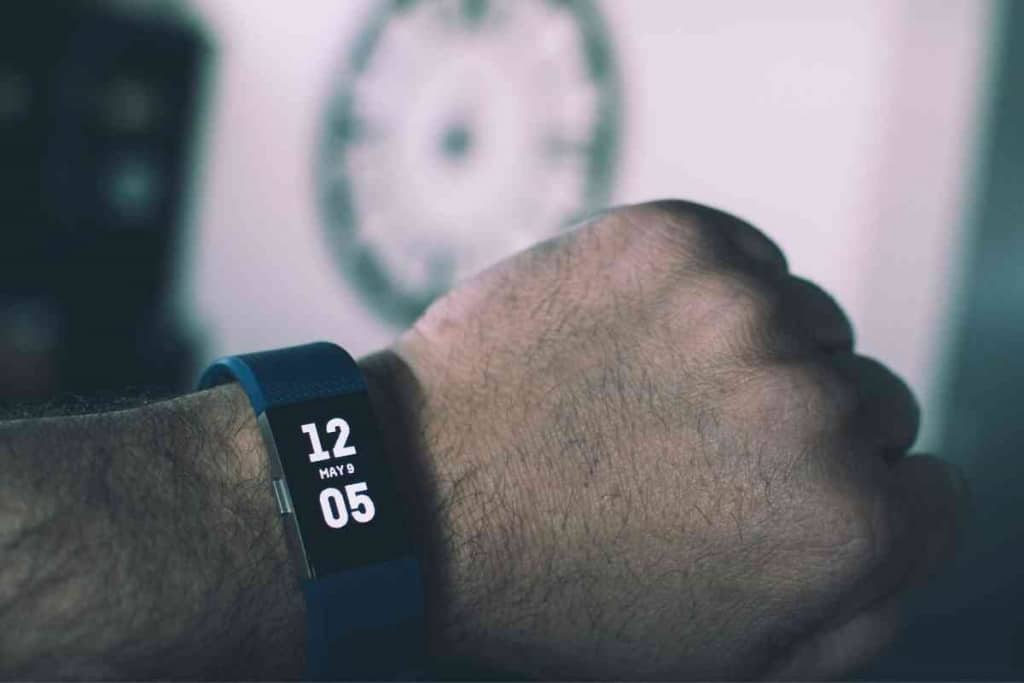 Can I monitor my sleep habits with the Fitbit?
Your Fitbit can keep tabs on your sleep.
The Fitbit app will show you your sleep pattern, which includes your time spent awake, your restless, and your time asleep.
Fitbit models that can track heart rate will be able to track your sleep stages as well.
In order to see your sleep info, you will need to sync your Fitbit every morning in order to see the previous night's sleep stats – which include your sleep score – either in the Fitbit app or on your wrist.
Is the Fitbit Sense good for tracking health?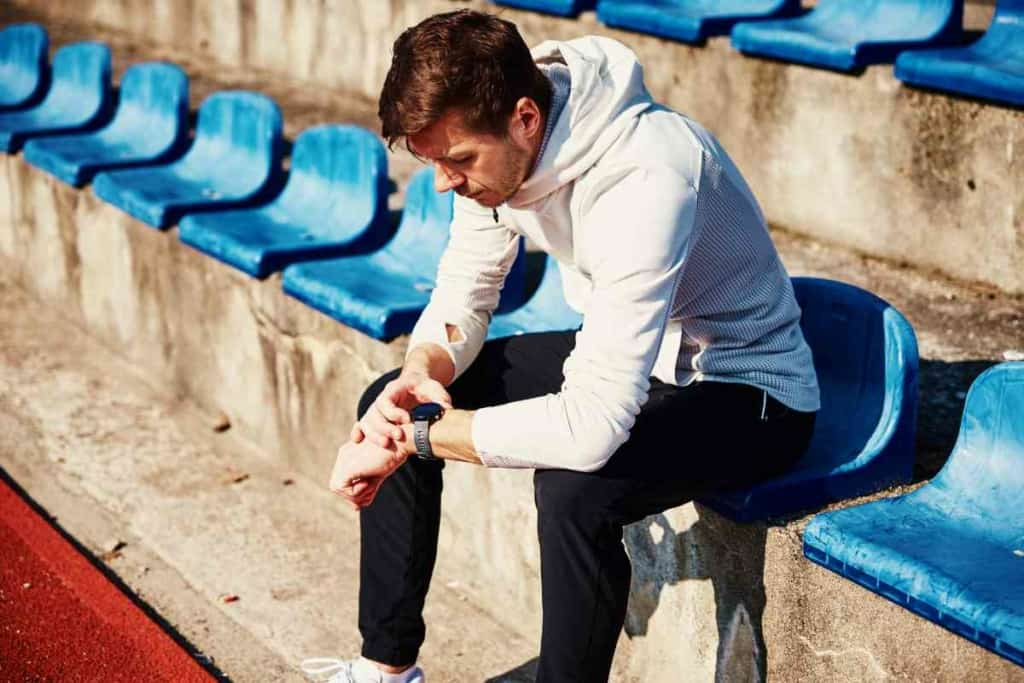 The Fitbit Sense has a lot of handy capabilities (even though it cannot track your blood pressure).
It has a built-in GPS that can be used to track your hiking, running, and bicycle riding.
It can also detect arrhythmias (irregular heartbeats) and detect electrodermal activity using EDA Scan.
On top of all that, it can fully charge in just 12 minutes.
While the embedded screen and slow app downloading times are annoying, it is a good tracker when it comes to health, even though Fitbit blood pressure monitors do not exist yet.
How can I track my fitness on the Fitbit Sense?
The Sens's built-in GPS is helpful for tracking exercises like bicycling, hiking, and running.
It can give you a good idea of how many miles you have covered and how many calories you have burned while doing so.
Additionally, the heart-rate sensors give you real-time feedback when you are in your exercise-induced heart rate zones.
The sleep tracking features are remarkably detailed on the Sense.
Does the Versa 3 offer a lot of health tracking benefits?
With its distance, real-time, pace-tracking, and integrated GPS, the Versa 3 is ideal for athletes and workout enthusiasts who are sick of carrying smartphones around with them to track their progress.
Unlike the Fitbit Sense, the Versa 3 cannot track irregular heartbeats, use skin temperature detection, or use stress tracking to keep tabs on your health. And like all Fitbits, it cannot track your blood pressure.
Still, the battery's life can be stretched out to about six days, which is quite impressive.
Is the Fitbit Charge 5 a good option for health tracking?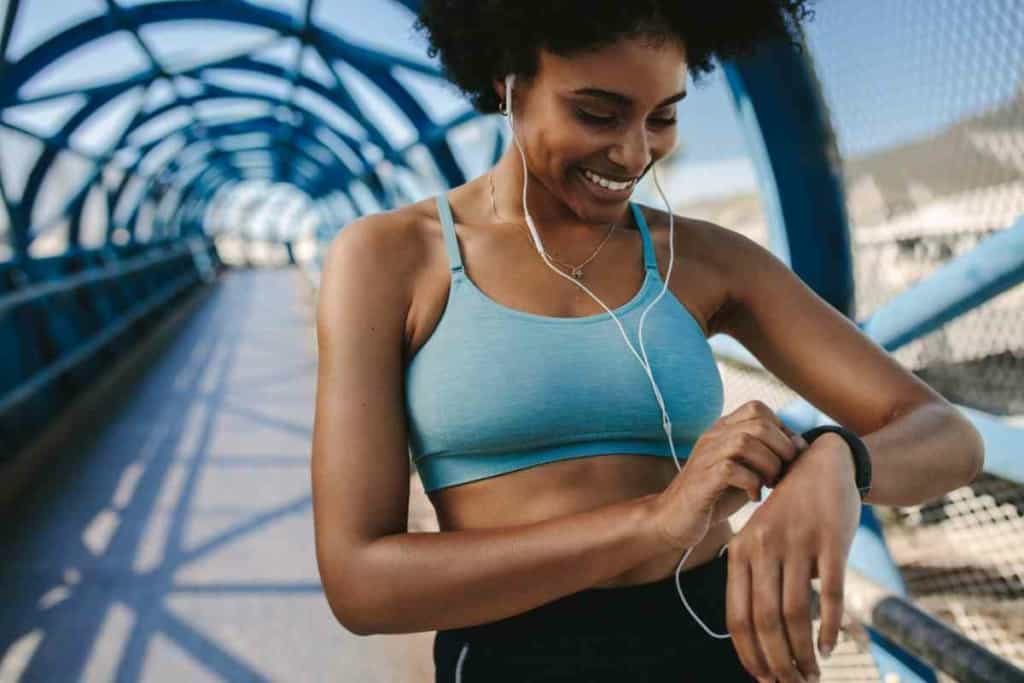 The Fitbit Charge 5 is probably the most advanced Fitbit out there right now in terms of the features that it offers. 
It combines the Fitbit Luxe's slender design with the Versa 3's integrated GPS functionality.
You will also get daily Stress Management Scores and can optimize your workouts by utilizing 24/7 heartrate monitoring.
The Charge 5's screen is twice as bright as the Charge 4's, which is helpful for seeing.
This device also supports mobile payment methods and has a lot of automatic tracking features.
It just doesn't support the Spotify app or blood pressure monitoring.
Smartwatches With Blood Pressure Monitoring
If you are looking for a smartwatch that can monitor your blood pressure, look into the Yamay Smartwatch Fitness Tracker.
Its display is bright, and the battery can last up to an entire week on a single charge. And it monitors blood pressure, unlike Fitbits.
It is compatible with iOS and Android, plus it tracks your heart rate, blood oxygen levels, and blood pressure.
The PopGlory is another smartwatch that is worth checking out if you want one that can monitor blood pressure.
It can track your blood pressure, and it has a grand total of seven sports modes.
It too connects with iOS or Android devices.
Want something that is rated IP67 waterproof?
The Halfsun Fitness Tracker can be taken into the water without much worry and can also track your blood pressure. 
It can do everything from counting your steps to showing you your running stats.
Closing Thoughts
The Fitbit does not monitor blood pressure – at least not yet.
The science behind blood pressure monitoring technology is still in development, but a few smartwatches have started using blood pressure monitoring technology.
Blood pressure monitoring through your smartwatch might not be insanely accurate, but it can help you keep tabs and estimate blood pressure.
Fitbit will likely integrate blood pressure monitoring technology on one of their upcoming releases, so you will simply have to wait for it or opt for a different smartwatch that already has blood pressure monitoring equipped.