iPad GPS: What iPads Have Built-In GPS?
This post may contain affiliate links. As an Amazon affiliate, I earn from qualifying purchases.
GPS is an important tool, but some iPads don't have a built-in GPS feature. Since a GPS is a must-have nowadays, you must know which iPads have GPS built-in.
Table of Contents
What iPads have GPS built-in?
The GPS feature is only found in the Wi-Fi+Cellular iPad models. These iPads are more expensive than the Wi-Fi-only models. It is worth noting that Apple doesn't mention the absence of GPS on their Wi-Fi-only models. The reason is that some apps can catch internet signals, even out of range.
As Apple users that have dealt with the confusion about which iPads have GPS built-in, we have the experience necessary to educate you on this subject. Here, we will explain the differences between Wi-Fi Only iPads and Wi-Fi+Cellular models. We will also discuss some apps for GPS and navigation.
If you're in the market for a new iPad, you may want to consider choosing one with built-in GPS. While older models require an internet or cellular connection to access location services, iPads with a Wi-Fi + Cellular model come with a built-in GPS chip.
This allows users to access location information even offline – a useful feature for travelers or those who often find themselves without an internet or cellular connection.
In addition to providing location information, this GPS chip also enables features like "Find My iPhone" and turn-by-turn navigation in mapping apps.
So if you're looking for the added convenience of accessing your location at any time, be sure to check for the Wi-Fi + Cellular model when making your next iPad purchase.
While it may not seem like a big deal at first glance, the lack of GPS on certain iPad models can actually be quite significant.
Without GPS, certain apps are unable to accurately track your location (think about fitness tracking or ride-sharing apps).
But even more importantly, the lack of GPS can also affect your ability to catch internet signals. That's because some apps rely on both Wi-Fi and GPS to detect any nearby networks, even those that may be out of range.
So while Apple may boast about Wi-Fi capability on its Wi-Fi-only iPad models, they leave out the fact that this capability can be significantly limited without GPS.
Next time you're researching which iPad model to purchase, consider whether or not GPS is a necessary feature for you.
How Do Wi-Fi-Only iPad Models Track Location?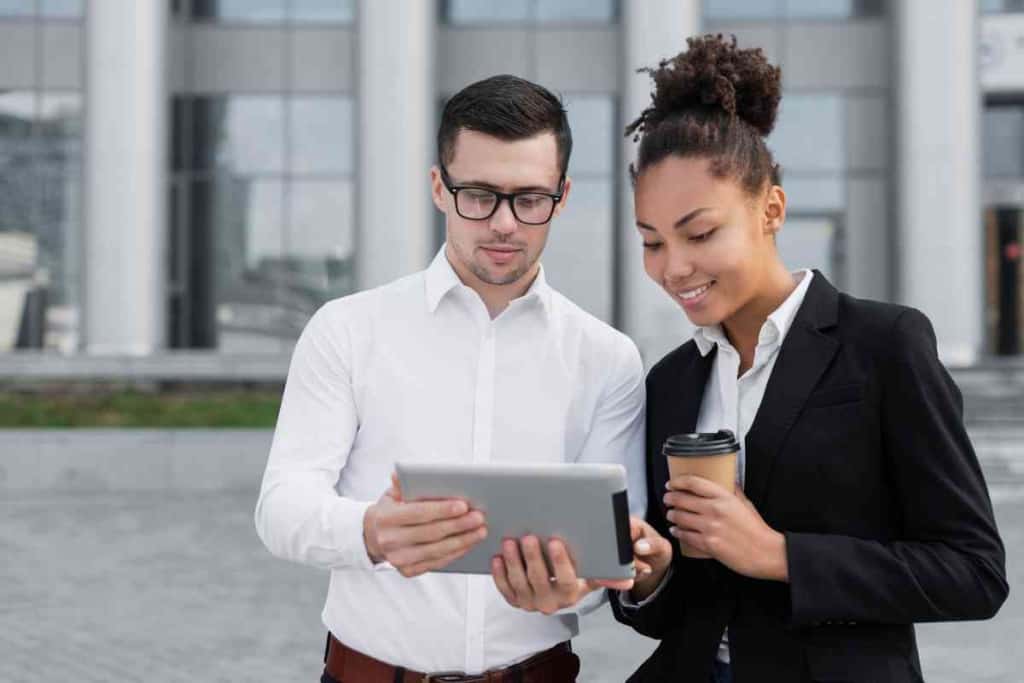 For many, the question of how a Wi-Fi-only iPad can track location may seem puzzling. After all, traditional GPS technology requires cellular data to function.
However, Wi-Fi positioning allows these devices to use nearby Wi-Fi hotspots to determine their location. By identifying the unique identifiers of multiple hotspots and triangulating their positions, the iPad can estimate its own location without needing access to cellular data.
This system allows for surprisingly accurate tracking, making it easy for users to find their way around without relying on a data plan or GPS signal.
So for those with a Wi-Fi-only iPad model, rest assured that you won't have to worry about losing your way when traveling or navigating unfamiliar areas.
Best Apps for GPS and Navigation
TeleNav
TeleNav, a navigation app available for both Android and iPhone devices, offers users multiple helpful features for their daily commute.
One of the most useful is its integration with real-time traffic updates, allowing users to plan the fastest route to their destination and avoid delays.
TeleNav also offers turn-by-turn audio instructions, making it easy to follow directions while keeping your eyes on the road.
In addition, TeleNav offers an extensive database of locations and points of interest, including gas stations and restaurants.
With TeleNav as your navigational guide, you can rest assured that you'll reach your destination quickly and safely.
TomTom
With TomTom, you can easily plan the most efficient route to your destination, avoiding congestion and detours.
The app also gives alerts for speed cameras and road closures, helping you stay safe on the road. TomTom offers multiple types of subscriptions, including ones for individuals and businesses, allowing for personalized options.
Whether you're a frequent traveler or just need occasional direction, TomTom can make navigating any journey easier and more efficient.
With its comprehensive features and user-friendly interface, TomTom is a must-have addition to any smartphone.
Have you ever found yourself scrolling through dozens of websites, trying to find the best deals on flights and hotels for your next vacation?
Kayak eliminates the headache of searching multiple websites by offering a comprehensive search tool for flights, hotels, rental cars, and more.
In addition to comparing prices, Kayak also offers features such as tracking price drops for certain trips and setting up notifications for when prices change.
And if that wasn't enough, Kayak's mobile app allows you to easily access your searches and bookings on the go.
So why waste time searching multiple websites when Kayak can do it all for you in one convenient place? Give Kayak a try for your next trip – you won't regret it.
The Maps 3D PRO app is a must-have for any outdoor enthusiast. Not only does it provide accurate topographical maps for hiking and backpacking, but it also allows users to track their route and mark geographical points of interest.
And with the PRO version, users have access to even more features, such as high-resolution satellite imagery and range measurement tools.
The app's user-friendly interface makes it easy to plan your next adventure, whether it be on foot or on a bike or ski trip. Maps 3D PRO is the perfect companion for anyone who loves exploring the great outdoors.
Additionally, the app can also be used for planning construction projects or analyzing geological surveys. Overall, Maps 3D PRO offers a comprehensive and versatile mapping solution for any situation.
Key Takeaways
Built-in GPS only comes with iPads that have WiFi as well as cellular connectivity.
Map applications often include topographical maps that can be helpful for outdoor activities.
Having GPS on your iPad eliminates the need to carry an iPad and a separate GPS device.
A GPS iPad typically comes with various apps and features that can enhance your trips, such as weather information and points of interest.
Having a GPS iPad means you won't have to rely on cell service or Wi-Fi for navigation.