When Is The Best Time To Buy An iPhone? Tips To Save Cash!
If you are in the market for a new iPhone, you are probably wondering when the best time to purchase an iPhone is. Knowing the best time to purchase an iPhone is important so you can take advantage of new models and better prices on older models, depending on what you are looking for.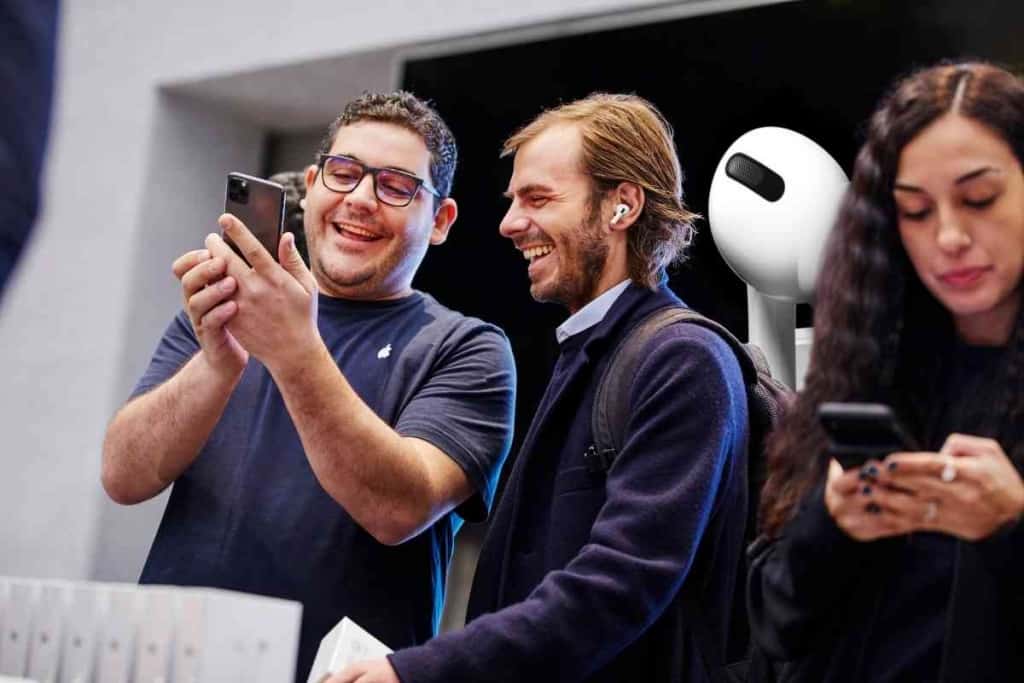 Table of Contents
When Is The Best Time To Buy An iPhone?
The best time to buy an iPhone is when the new models are released in September. This not only allows you to purchase the latest model with the most up-to-date technology, but you can also purchase an earlier model at a discount if you are not shopping for the newest iPhone.
Thousands of people wait all year for Apple to release the latest model with the new features. Whether you choose to preorder or want to wait until the actual release date, it is worth waiting to check out the latest model.
If you are in the market for a new phone, it is worth waiting until the most recent model is released so you can take advantage of anything new that the iPhone has.
This can also be a great time to purchase an older model of iPhone. Most of the time, prices will drop on older models of iPhones as soon as the new one is released.
Apple wants to get rid of their supply of the old models, so they will drop the price in order to sell them quickly.
When Is The Worst Time To Buy An iPhone?
The worst time to buy an iPhone is in the months leading up to September. The newest models of iPhones are released either in September or October.
Purchasing an iPhone in July or August may lead to you regretting waiting a couple more months to get the latest arrival. Even if you do not want to get the newest model with the most up-to-date technology, you can almost always get a discount on older models once the new iPhones are released.
It is best to wait at least until you know what the new iPhones will look like as well as the new features. Waiting the extra few months will be worth it to get the latest features or, at minimum, get a discounted price on an older model.
How Often Does Apple Release A New iPhone?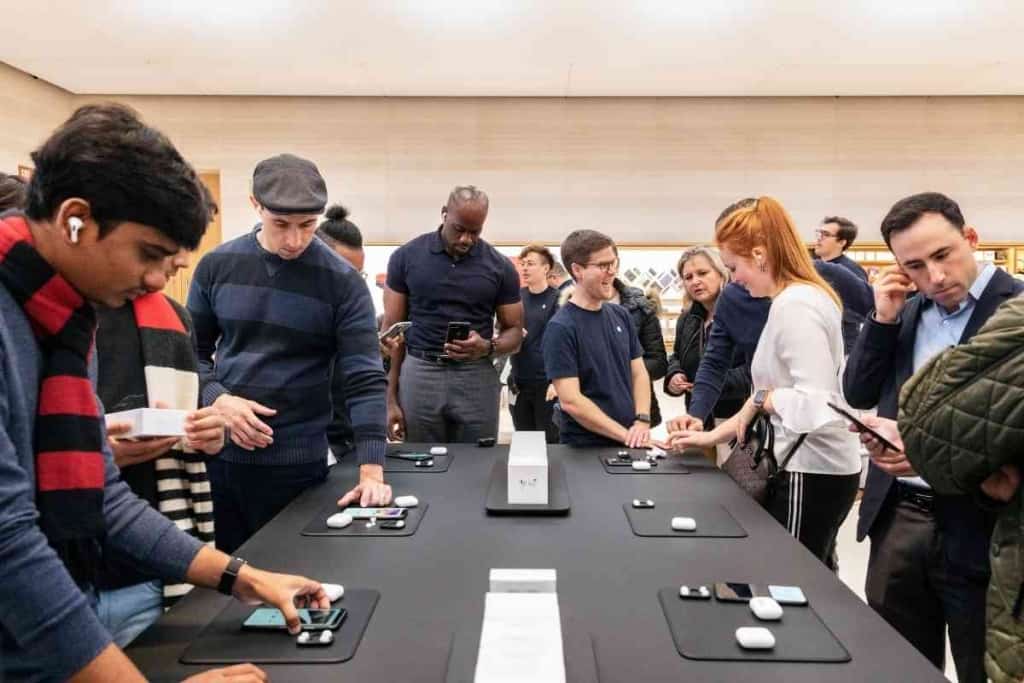 Apple releases a new iPhone every year in September. They hold a special event prior to the release of new products in order to showcase what the newest models will have to offer. In recent years, these events have been streamed online for the public to watch and give consumers insight into whether they want to spend money on the latest model.
Although Apple releases a new iPhone every year, they do not drastically change the iPhone each year. There is always new technology, but sometimes the changes are minor and may include more advanced camera and video features along with slight software changes.
It seems that every few years, Apple will update the actual design of the iPhone and change the outer appearance. For some people, having the new model every year is extremely important, but for others, they may wait until the design of the iPhone changes.
Which iPhone Model Is Least Expensive?
With a few different options on iPhone models that you can purchase, it is easy to see why some people have a hard time with the price tag on the most expensive model.
For those that do not want to spend approximately $1,000 on a new iPhone, Apple has come out with a model that still provides excellent features, but at a lower price point. The iPhone SE is currently the least expensive iPhone that Apple offers.
It still features a chip that makes its processing speed extremely fast, it can play any application that Apple offers, and also connects to 5G networks.
The downfalls of the iPhone SE are that it only has a wide-angle camera so you do not have all of the camera features that the other models offer and it does not have the MagSafe charging.
If you do not want to go with the least expensive model of iPhone, you can go one model up to the iPhone Mini. This model of iPhone is slightly smaller than the others, but has the same software as the more expensive iPhone models. The iPhone Mini also has a 12MP wide and 12MP ultrawide camera so you can get the better iPhone photography features.
Are There Sales on iPhones?
You can expect that Apple does not typically offer sales on any of their products. However, other retailers might offer Black Friday specials on iPhones.
Retailers such as Amazon, Target, Costco, Best Buy and Walmart will sometimes offer small price drops during Black Friday sales.
Are There Discounts on iPhones?
Although Apple does not offer discounts on iPhones unless they are reducing the price on an earlier model, you can get discounts through phone carriers.
Most of the discounts that you can receive on iPhones through phone carriers are available if you sign up for a new phone plan. There are some carriers that will offer discounts if you sign up for an unlimited plan or add a new line. This can work for some people if you want to add someone to your phone plan or you want to change carriers.
Do You Get A Discount If You Trade In Your Old Phone?
Trading in an older iPhone is a great option if you are wanting to put that credit towards the latest model of iPhone.
You have the option to trade in your older iPhone to Apple for credit towards any Apple product, including a new phone.
However, your phone must be paid off in order for you to be eligible to trade it in. If the phone is paid off and in good condition, Apple will sometimes give $500-$700 towards another Apple purchase.
There are some phone carriers that also give the option to trade in your old iPhone for credit towards a new phone. Contact your phone carrier to see what options are available to you.
Is There A Student Discount On iPhones?
Although Apple does offer a student discount, they do not offer that discount on iPhones. Apple only offers student discounts on products that are typically used for school such as Macbooks and iPads.
There are no other retailers that offer student discounts on iPhones as they are not thought of as a school product.