Where Is The Pairing Button on JBL Headphones? Answered!
JBL headphones are fantastic wireless headphones that connect to most Bluetooth devices via Bluetooth. From Android and iOS to many gaming consoles and TVs, you can enable Bluetooth and wirelessly listen to your favorite media. The problem is that finding the pairing button and starting pairing mode can be difficult. Don't worry, I'll walk you through this.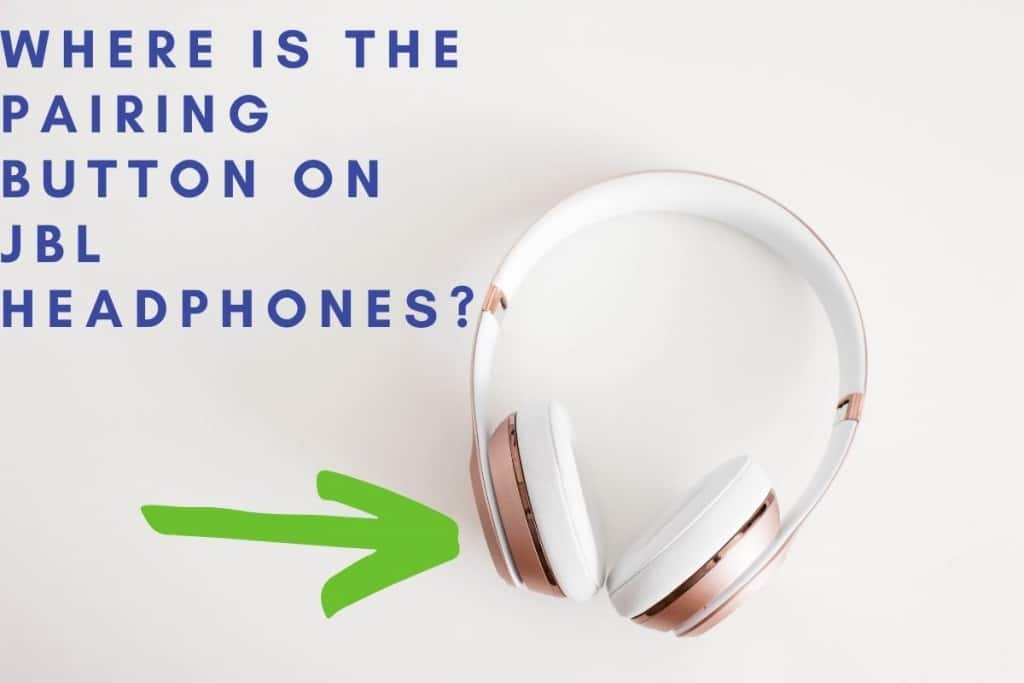 Where Is The Pairing Button on JBL Headphones?
While the exact location is somewhat different between each JBL model, you will find the pairing button on the right headset. This is typically on the button of the headset, but it could be in the center. This will always be the middle button, which makes it easy to find once you know the location.
Knowing the location of the pairing button is only half the battle. There are a few other steps to follow in order to properly pair your JBL headphones, and you can still run into issues along the way. I'll help you initiate pairing mode on your JBL headphones and solve the most common connection issues that occur.
Finding the pairing button, better known as the Bluetooth button, on your JBL headphones is often very simple. While many JBL headphones look different, especially if you're looking at earbuds, the location of the button is relatively the same for each model.
I'll help you locate the pairing button so that you can initiate pairing mode with your Bluetooth devices. Keep reading to find out how to put JBL headphones in pairing mode.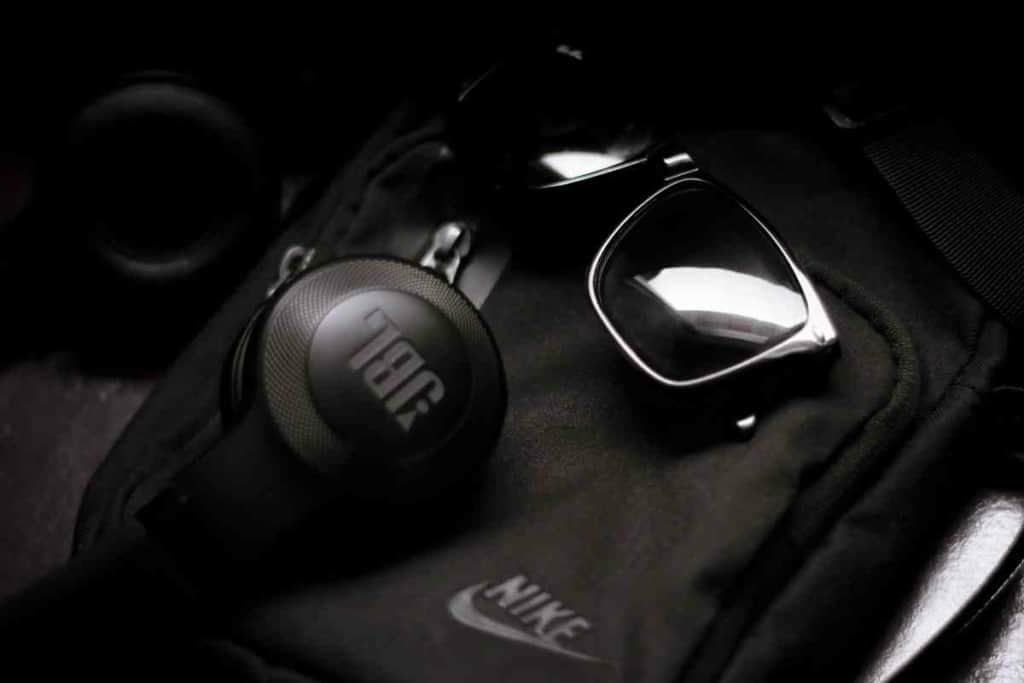 Pairing Button With JBL Headphones
The JBL headphones are larger and meant to cover your ear so that you get a better sound experience. They cut out other sounds, which gives you amazing audio quality. Finding the Bluetooth button on these models tends to be the easiest way to get into pairing mode.
Look at the right headphone. You should see three buttons along the bottom of the headphone, though some models have them higher up. The buttons are sizable, so it should only take you a second to locate them.
The middle button is the Bluetooth button. Sometimes it has a circle, but usually, this Bluetooth button will have the Bluetooth logo. Tap and hold this to activate Bluetooth pairing mode on your JBL headphones.
Pairing Button With JBL Earbuds
Earbuds are smaller and the buttons aren't quite as obvious, but they are there if you know where to look. Much like with headphones, you will be working with the right earbud.
You should see small buttons along the left and right of the earbud that are used to change the volume.d
Between these two buttons will be the Bluetooth button you'll use to enter Bluetooth pairing mode. Sometimes this looks like the Bluetooth logo, but some models have the JBL logo on the button. Push this button for several seconds to activate pairing mode.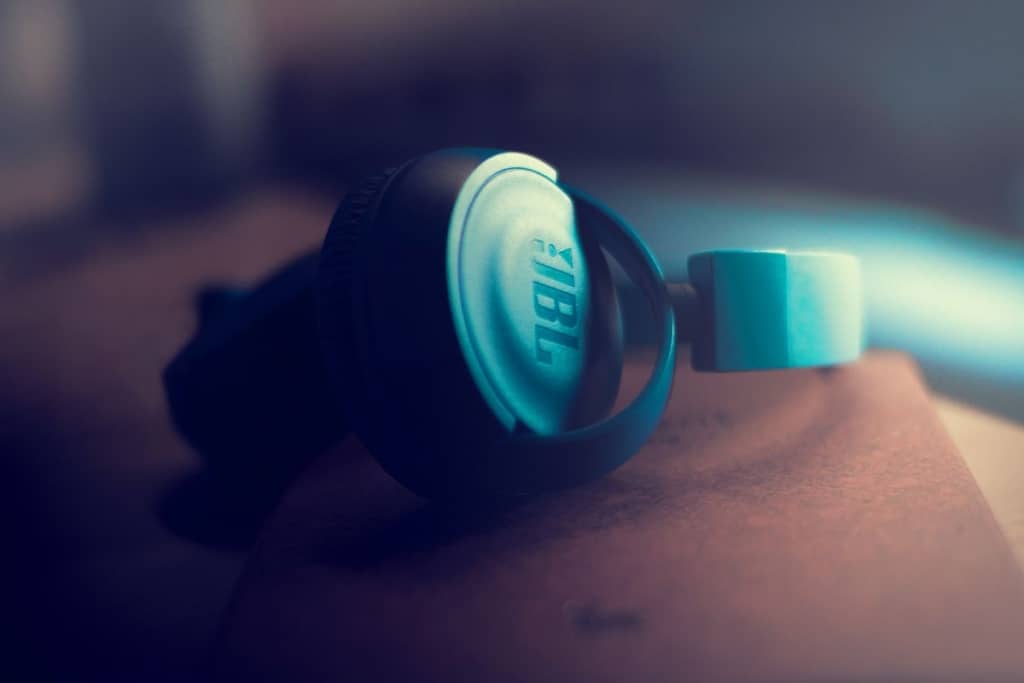 Knowing where the Bluetooth button only helps prepare the headphones or JBL earbuds to pair with a Bluetooth device. While pairing with most devices is easy, you might get stumped when it comes to getting into pairing mode with your TV or gaming console.
This section will help you pair the JBL headphones or JBL earbuds with most Bluetooth devices.
Phones and Mobile Devices
Connecting JBL Bluetooth headphones to your Android device or Apple device is very simple. The instructions are largely the same regardless of the OS, and it doesn't matter if you're connecting your JBL headphones to an iPhone or Android phone.
Start by turning on the device and ensuring that Bluetooth is active and in pairing mode. If you have this disabled on your device, then you won't be able to connect the JBL headphones or JBL earbuds or JBL earbuds or any other Bluetooth device.
This should initiate a Bluetooth device scan that looks for nearby devices that can connect to your iPad or other tablet or your phone. Put your JBL headphones or JBL earbuds in Bluetooth pairing mode by pushing the Bluetooth button.
Select the headphones once you see the name of your JBL headphones or JBL earbuds appear in the scanning menu. This should pair the two devices. Activate any audio source, such as music or a video, and it should play through the headphones. If not, then disable Bluetooth on your device and try again.
Bluetooth TVs
Many smart TVs are able to wirelessly connect with Bluetooth headphones and other similar devices.
Be sure to read the user manual if the instructions differ, but most TVs are largely the same with this. You should also check to see if this is a feature because some TVs offer this while others don't. If the TV doesn't have this feature, then you won't be able to force a Bluetooth connection.
Turn on the TV and navigate to the settings menu. This is usually a gear-icon or menu-icon on the remote controller.
Go to the Bluetooth settings menu. This might be labeled as Bluetooth, but it may also be called devices, connections or accessories.
Activate Bluetooth and initiate a device scan. Select the JBL headphones or JBL earbuds or JBL earbuds and the two should be paired.
Most modern gaming consoles are now able to pair with Bluetooth headphones. If your console offers this, pairing your console with your JBL headphones should only take a few seconds to pair the two so that you can hear audio from the JBL headphones or JBL earbuds.
Turn on the console and go into the settings menu. There will usually be a selection such as devices or wireless devices. Choose this and then choose to activate Bluetooth and scan for nearby devices.
Wait until the headphones are located. Select the headphones and you should be able to hear audio from them.
While some gaming consoles might differ slightly, they all should have similar instructions.
Computers
There are a few different ways that you can go about pairing your JBL wireless headphones to your computer. The first and most common method is to use a standard 3.5mm audio cable.
Simply plug the cable into the headphone jack on your PC, Mac, or Macbook and then into the corresponding jack on your headphones. Another option is to use a USB cable. To do this, you will need to connect the cable to an available USB port on your computer and then to the micro USB port on your headphones.
Finally, if your laptop or desktop computer supports Bluetooth, you can connect wirelessly by pairing your headphones with your device. To do this, put your headphones into pairing mode by pressing and holding the power button for five seconds. Then, open the Bluetooth settings on your computer and select "JBL" from the list of available devices.
Once connected, you will be able to enjoy your music without any wires getting in the way.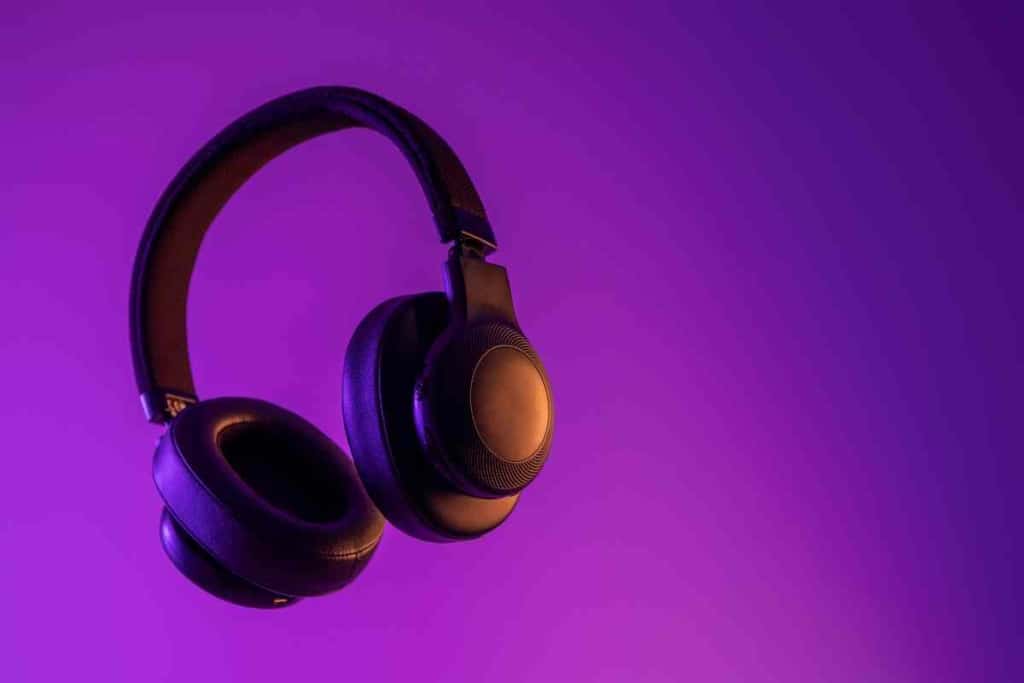 Common Troubleshooting Steps
There is always the chance that either the connection won't work or there will be problems. If you are experiencing any issues, such as the devices not pairing or something going wrong, then try these troubleshooting steps to correct the issue.
Only One Side Working
While this can happen to headphones, this more commonly happens with earbuds. You can hear audio from one side, but the other side is mute and not working. While this may indicate that there is a hardware issue with the one side that isn't working, this is more commonly a simple glitch that should be simple to fix.
The most likely culprit is a low battery. This can cause the headphones to not function properly. Try charging the headphones to see if this corrects the issue. If that doesn't work, then reset the headphones.
Hold the volume up and down buttons simultaneously for about five seconds. You will hear a sound indicating that the headphones have been turned off. Wait two minutes and then push the power button to turn the headphones back on. This should resolve the issue.
Not Connecting Over Distance
Usually, the headphones and the other device will be close to each other. Sometimes though there might be a distance between the two devices, such as with gaming consoles or TVs. Bluetooth connects over shorter distances than WiFi, so the two devices might have a hard time finding each other, even if they are both in pairing mode.
If you are across the room or in a different room entirely, then try bringing the headphones closer to the device. This should help them locate each other.
Remove Old Devices
If your device has paired with other Bluetooth headphones, then it might have a hard time accepting a connection from the new JBL headphones or JBL earbuds. This is usually because the device is trying to establish a connection with the former headphones and it's not scanning for new accessories.
Go into the Bluetooth settings of your device and erase old connections. This should then allow it to find and connect with the JBL headphones or JBL earbuds.
What Is JBL?
JBL is a popular brand of headphones that is known for its high-quality sound.
The company offers a wide range of products, from in-ear earbuds to over-ear noise-canceling headphones. JBL headphones and JBL earbuds are designed to provide an immersive listening experience with deep bass and clear highs.
The company's products are favored by audiophiles and casual listeners alike.
In addition to excellent sound quality, JBL headphones and JBL earbuds are also known for their durability and comfort. Many models feature padded ear cups and adjustable headbands, making them ideal for long listening sessions. Whether you're looking for your next pair of everyday headphones or want to upgrade your home audio setup, JBL has a model that will suit your needs.
Are All JBL Headphones Wireless?
Both wired and wireless versions of the company's headphones are offered. The wired headphones use a typical 3.5mm audio cord, whereas the wireless headphones connect to your device using Bluetooth technology.
The majority of smartphones, tablets, and laptops are compatible with JBL's wireless headphones. Simply enable Bluetooth on your device and choose "JBL" from the list of compatible devices to pair the wireless headphones.
Once you're linked, there won't be any cords in the way of you enjoying your music. JBL's wireless headphones are the best option if you want an experience without cords.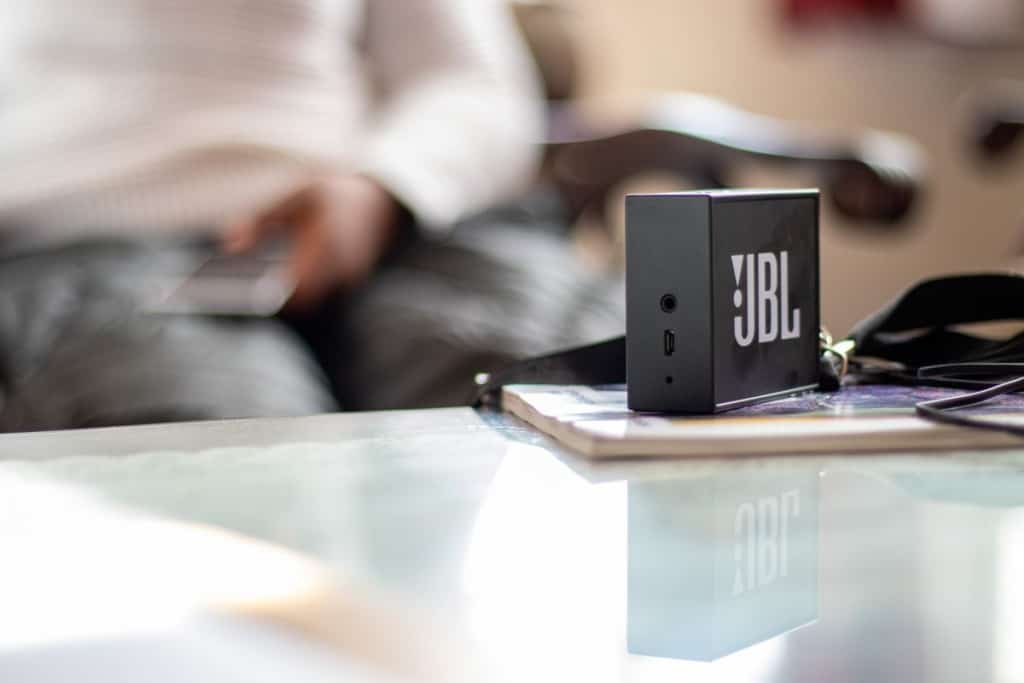 How To Connect JBL Headphones To The JBL App
JBL headphones and JBL earbuds are among the most well-liked models available, and for good reason. They provide great sound quality and a cozy fit. 
The JBL app, which offers a variety of features and advantages, is easily connectable to them, which is the best part. This is how you do it:
Make sure your headphones are first charged and close to your smartphone.
Open the JBL app after that, then choose "Add New Headphones." To finish the connecting process, adhere to the on-screen directions.
Once your headphones are linked, you can use the app to control their settings, including EQ presets, battery life, and more. To make sure you always have the most recent version, you can use the app to search for firmware upgrades for your headphones.
Whether you're a first-time user or a longtime fan, connecting your headphones to the JBL app is easy and convenient.
With just a few simple steps, you'll be able to take advantage of all that this powerful app has to offer.
Related Content
Want more news, reviews, and how-tos about JBL headphones, JBL earbuds, and JBL speakers? We've got you covered. Check a few of these articles below!