Will An Amazon FireStick Work With Google Home?
Many people like the idea of using Google Home instead of Amazon's Alexa, but can you pair Google's AI with your Fire TV Stick?
Technology keeps making life easier for us, as we can now access all of our favorite applications and control our device features without even having to lift the remote – thanks to AI. However, many people who use Fire Stick are wondering if they can do this with their Google Home.
Table of Contents
Will An Amazon FireStick Work With Google Home?
An Amazon Fire Stick will work with Google Home. By accessing your Fire Stick's Bluetooth settings, you can pair the device with your Google Home smart speaker. However, Fire Stick will then transfer your TV volume to your Google Home device, and some voice controls will be limited.
If you like having a smart TV as part of your home entertainment setup but do not want to pay to upgrade your entire system, the Amazon Fire Stick will be your most affordable and practical option. This media streaming device is incredibly handy, as it enables you to stream all of your favorite apps on your TV simply by plugging it in.
To make life even easier on you, Amazon lets you control your Fire TV with their Alexa AI – if you have it that is. However, a lot of people rely on Google Home as their smart home device instead of Alexa and prefer to use this AI instead.
Some users think that Fire Stick will not work with Google Home, given that Amazon and Google compete with one another. With that being said, Google Home is compatible with many different Amazon products, including your Fire Stick.
To help you understand this further, we are going to take you through the process of connecting your Fire Stick to your Google Home speaker.
After extensively researching Fire Stick's connection settings, I have been able to gather enough information to determine if this Amazon device can work with Google Home.
My research has indicated that although you can use Fire Stick with Google Home, there are some functional limitations to be aware of when these devices are paired with one another.
How to Pair Fire Stick with Google Home
The good news is that you can pair Fire Stick with Google Home. Although Google and Amazon are competing with one another in many ways, these devices can be used together. Given the fact that Google Home is a Bluetooth device, you should be able to pair it similarly to how you would any other speaker.
With that being said, it is important to understand that technology often works better when you connect devices from the same company.
Amazon and Google do not have a partnership for Google Home and Fire Stick, which means that these devices will not be as compatible as users would like. You should expect there to be some issues, which may not be a problem for all Fire Stick owners but will be a deal-breaker for others. Here's how to pair your Fire Stick with Google Home.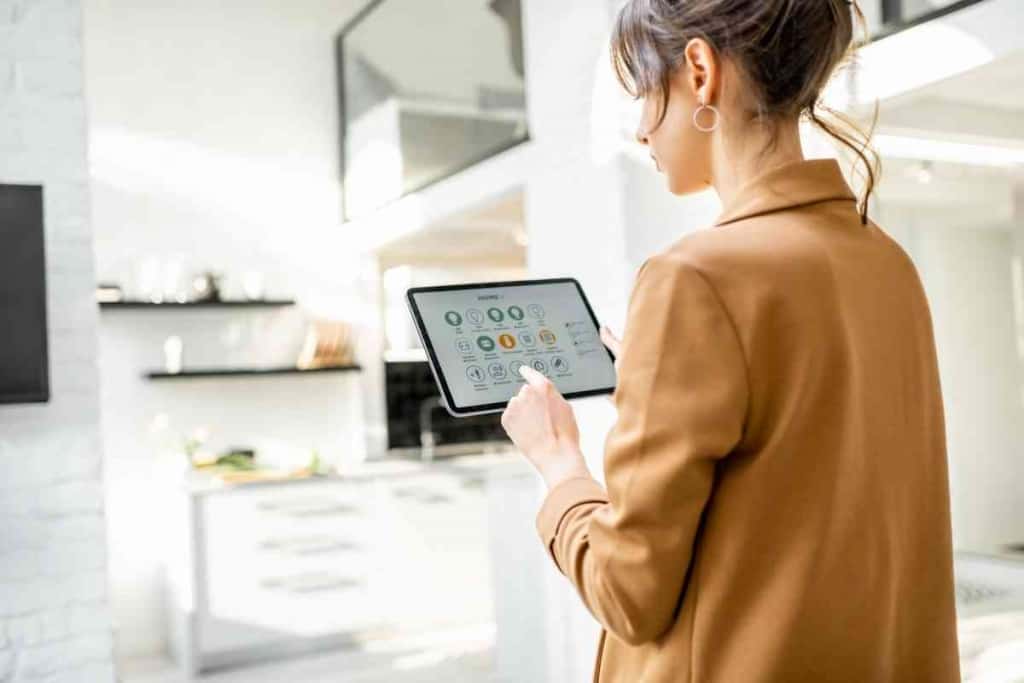 1. Google Home Pairing Mode
To start the pairing process, you need to first turn your Google Home smart speaker on. With the device powered on, you can voice activate the pairing mode.
Much like with any vocal command with Google, you need to engage the AI by saying, 'Okay, Google'. You can then immediately follow up with this by saying 'Bluetooth Pairing'.
If you do not want to use the AI to open up pairing, you can always do this directly through the Google Home app. You need to open up the Google Home app's settings. Navigate to the Bluetooth tab and select 'Enable Pairing Mode', which will open up your Google Home smart speaker to all nearby devices.
2. Access Fire Stick Settings
With your Google Home's paring mode engaged, you need to access your Fire Sticks settings. Turn on your Fire Stick TV and find the 'Settings' tab on the screen which should be located in the top right.
3. Access Fire Stick Bluetooth Settings
After you press the settings to tab on your Fire Stick TV, you will be prompted with various options. You need to scroll through the settings until you see the 'Controllers and Bluetooth Devices' tab.
4. Open Fire Stick Bluetooth Pairing
Within your Fire Stick's Bluetooth settings, you need to click on 'Add New Device.' Your Fire Stick will scan the surrounding area for available devices, and you should see your Google Home appear on the screen
Select your Google Home device and wait for confirmation that the devices have paired together. Your Fire Stick will now work with Google Home.
Google Home Fire Stick Limitations
Once you have gone through the pairing process, your Goole Home will be connected to your Fire Stick, but you will find that there are limitations to using these devices together. The main issue with this is that Fire Stick does not see your Google Home as a smart device.
This can be problematic for someone who wants to have full control over their Google Home.
Let's take a look at some of the limitations of using Google Home with your Amazon Fire Stick.
Fire Stick Sound
The biggest issue with using Google Home with your Fire Stick is that the volume from your TV will be transferred over to your Google Home speaker. Once you start streaming shows, movies, or listening to music, all sound will come directly from Google Home and not your TV speakers.
Although this not be a major issue for a basic home entertainment system that does not have high-quality sound, this is a big problem for anyone who has a nice sound system at home. With that being said, if you are okay with the sound that comes out of your Google Home speaker, you will have decent audio for your streams.
On the other hand, if you are using a speaker system that already has Google Assistant built-in, you will find that this is not going to be an issue.
Basic Voice Control
Amazon designed the Fire Stick to work best with Alexa's AI, and you will find that Google Home's voice control over your TV will be quite limited by comparison. A lot of people like having a smart home device specifically for voice commands, and the Google Home's options with the Fire Stick do not provide enough control features based on some user's preferences.
However, you will still have basic voice commands of your Fire Stick, which you can use with various third-party applications.
These include voice commands to play, pause, as well as increase and decrease volume. In addition, while you are listening to music, you can also choose to skip or repeat songs, as well as some other voice commands.
All in all, if you are not heavily dependent on AI when using your Fire Stick, you will find that these basic voice controls should be enough.
With that being said, if you like to have an integrated AI for your home entertainment system, then you are better off going with Alexa. Overall, Amazon's Alexa has a lot of features that surpass the functionality of Google Home when paired with Fire Stick.