Will Sonos Move Work With S1? [Answered!]
This post may contain affiliate links. As an Amazon affiliate, I earn from qualifying purchases.
Sonos has made a reputation for making portable speakers that you can use for a wide range of applications. The Sonos Move is perfect for indoor and outdoor use. The Sonos S1 controller application helps you control the company's earliest products. You may be wondering if your Sonos Move speaker can work with the S1 system.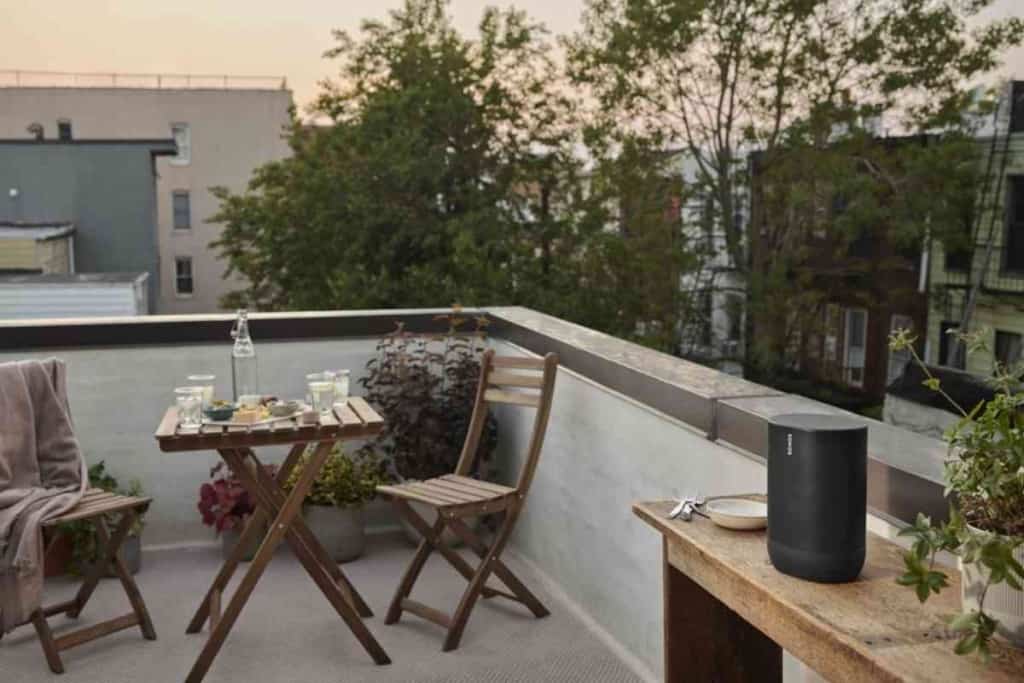 Table of Contents
Will Sonos Move Work With S1? 
Your Move can work with the S1 system. Therefore, you can use the system to connect speakers in your home so that they can play music in sync. You can also adjust volume levels, set alarms, and save favorites. The S1 app comes in handy in helping you to do these things.
This article will help you understand whether the Sonos Move is compatible with your S1 system and whether you can combine the Sonos S1 and S2 systems.
Also, we will let you know whether all Sonos speakers are compatible and whether the Sonos SUB can pair with Move.
The article will also cover other systems and devices that the Move is compatible with and how to connect music streaming services to your Sonos system.
How to Connect Your S1 System With Your Sonos Move
Connecting your Move speaker with the S1 system gives you whole-home control ability and allows you to enjoy an immersive audio experience. To set up your Move speaker, follow these steps:
Plug in the charging base on a power socket, then place your Move speaker on the charging base.
You should see a green light blinking when the device is ready for the procedure.
You must set up your speaker on your WiFi before you use it.
Proceed to download the Sonos mobile application on your smartphone. You can find the app on Apple App Store or Google Playstore.
Connecting Move to an Existing Sonos System
Open the Sonos application.
Proceed to "settings."
Go to "system," then "add product."
The app will prompt you to follow a few steps to connect your system with the Bluetooth speaker.
Connecting Your Move Speaker to a New Sonos System
Open the Sonos app on your phone.
Click "set up a new system."
Create a new Sonos account.
After you have an account, a popup will show your Sonos device.
Tap "add," then "continue," and finally, "set up products."
The app will offer straightforward steps to set up your device.
You can also add your voice services and music.
What to Do If Your Move Fails to Connect to the S1 system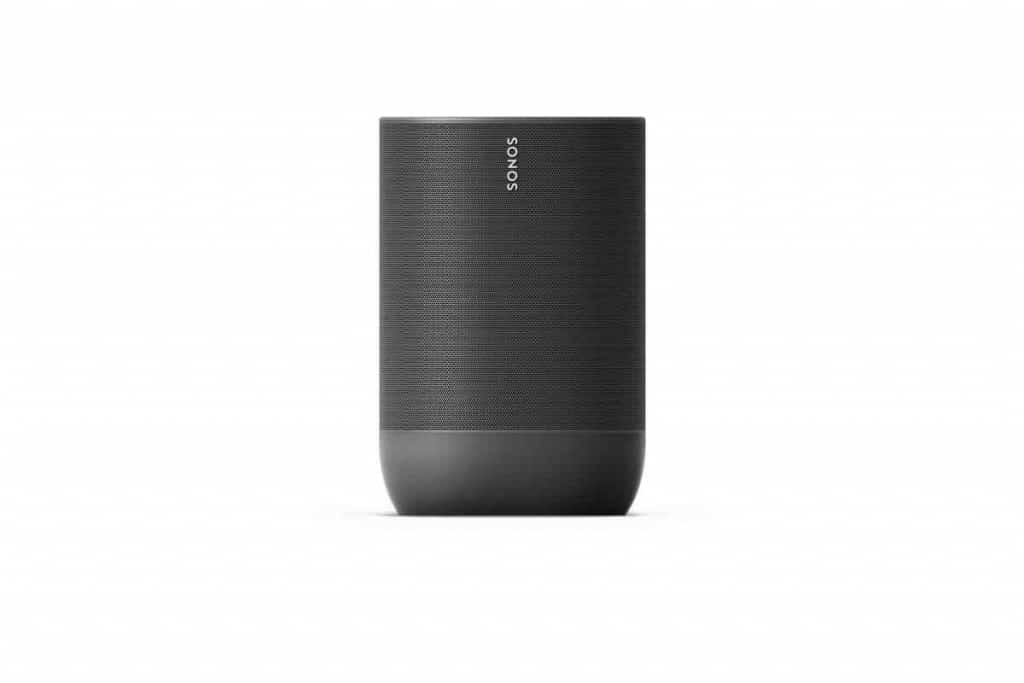 You may try to set up your Move speaker and get an error message that says "product not found." To resolve this problem, you can try to check the LED light, relocate your device temporarily, reboot your device, or use a different smartphone.
Check the LED Light
Usually, the LED light flashes green when you plug the Move speaker into power. Therefore, if you have not plugged in the device correctly, the light may not show. Consider checking the connection to your power outlet.
Also, if your product is connected to another system, the light may not show. Consider resetting the speaker to factory settings and start the setup process again.
Try Moving Your Speaker
Your speaker may be distant from the router. As a result, it may fail to establish a stable connection. You can move the speaker to close proximity to the router. Also, ensure your smartphone is 10 feet or closer to the speaker.
Reboot the Speaker
Rebooting your Move speaker helps to solve your connection problems. To reboot:
Remove the speaker from the charging base.
Press the power button until the light disappears.
After 10 seconds, place the speaker on the charging base and press the power button.
Use a Different Smartphone
If the above solutions do not resolve the issue, try using a different phone that you have connected to the Sonos system and installed the application.
What is Sonos Move Compatible With?
The Sonos Move works with multiple music streaming services such as Amazon Music, Stream Apple Music, Deezer, and Audible. More music streaming services compatible with the speaker include TuneIn, YouTube Music, Google Play Music, and iHeartRadio.
You can also issue commands to your Move through Amazon Alexa and Google Assistant. The Move also works with other Sonos speakers, allowing you to create your preferred system.
Can I Mix Sonos S1 and S2?
Bearing in mind both systems are from the same company, you may ask yourself Can I Mix Sonos S1 and S2? No, you cannot.
Instead, you can divide your Sonos system into two and have two apps for both systems. The S1 products will receive instructions from your S1 controller app, while the S2 products will get their instructions from the S2 app.
However, splitting the system has its shortcomings. You cannot group two devices running the different systems to play the same music. Also, you may not see the speakers using the S2 system in the S1 app and vice versa.
The S2 system works with devices made after 2015. Products manufactured before this time cannot handle the system due to their limited processing power and memory.
Can Sonos SUB Pair With Move?
Unfortunately, the Move speaker cannot pair with your Sonos SUB on its own. Sonos did not design the speaker to work with the SUB.
Usually, the Sub works well when near the device it is connected to. With that in mind, the two are not compatible because the Move works as a portable speaker and uses the Bluetooth mode.
However, you can group your Sonos Move with a system that has your Sub. An example of such a system is the 5.1 home cinema setup.
Are All Sonos Speakers Compatible?
Yes, Sonos allows you to use your WiFi to link all your speakers. This way, you can play music in all rooms in your home. You can use all the speakers to play the same music together. Alternatively, people in different rooms can listen to different things.
How Do I Connect Music Streaming Services to Sonos?
Sonos allows you to enjoy music from various music streaming centers. Here is how to add a music service to your system:
Open the controller application.
Click "settings."
Go to " services and voice."
Then "music and content."
Click "add a service."
Click the service you want.
Proceed to "add to Sonos."
Follow the instructions that follow to add your music service account.
If you are using your PC or Mac:
Open the controller application.
Proceed to "select a music source."
Then "add music services."
Add your preferred service and follow the details on your screen.
If you cannot add a music service successfully, try checking whether the music service allows you to use it in your region, ensure your login details are correct or use a different device for the procedure.
You can also check whether the current subscription on your music service allows you to add it to Sonos.
Some services may require you to have a paid or premium subscription to complete the procedure.