Most out there have heard of the brand Bose. 
Maybe you've heard they are expensive or are the best speakers money can buy but are they actually good speakers?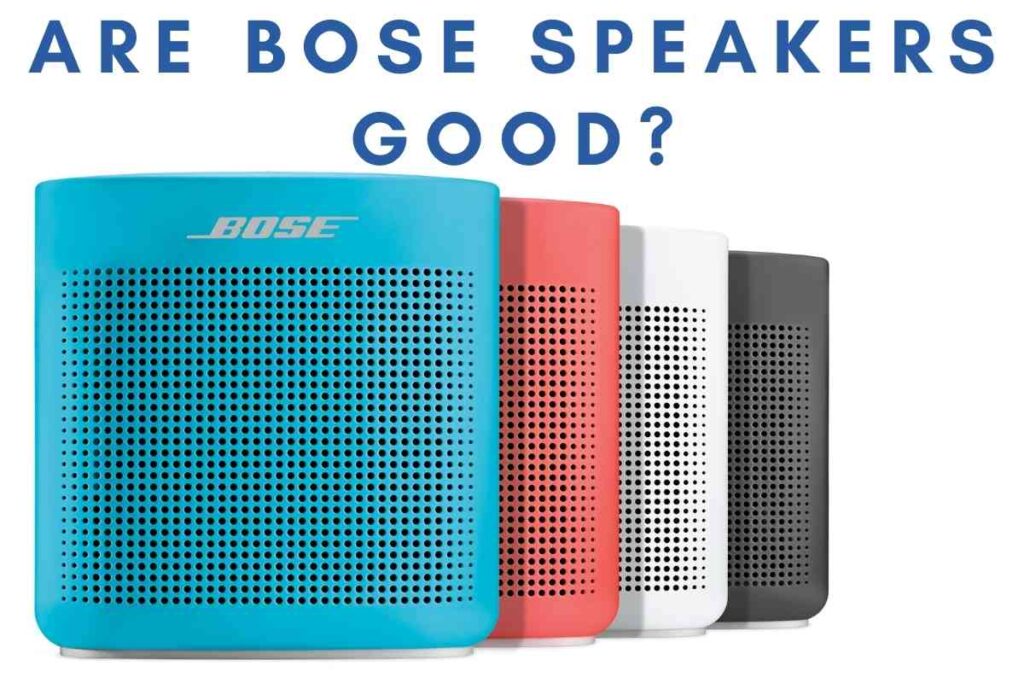 Are Bose speakers very good?
Bose speakers are quality speakers that earn high ratings from consumers. Bose speakers, though more expensive than other brands, have advanced technology that enhances the audio from the speakers to sound life-like and realistic, creating a better music experience.
While most reviews for Bose speakers are very positive and boast the quality sound, some tend to disagree entirely.
Read below to learn more about the ratings and potential downsides to Bose.
Bose Ratings and Reviews
Bose often ranks in first or second place on best brand lists. On Tech 21 Century, Bose comes in second for best speaker brand.
On My New Microphone, Bose ranks as the best brand for loudspeakers. Bose ranks very well against other speaker brands. 
Bose earns a 3.9-star rating from Consumer Affairs, backed by reviews of products and customer experience.
In reviews, most consumers note the quality of sound. They write that Bose speakers present crisp high notes and booming bass.
The quality sound of music is something all Bose consumers enjoy.
Another noteworthy feature of Bose speakers, specifically their headphones and earbuds, is their noise-canceling ability.
Bose offers great noise-canceling with their headphones and earbuds.
While the quality of sound and design was mentioned in the good reviews, customer service also earned a spotlight.
Bose was praised for excellent customer service, offering replacements and repairs when conditions warranted them.
However, the negative reviews complained of the opposite.
Some of the lower star ratings complained of trouble with customer service.
This is of course a fluctuating problem with any company and should not detract from your opinion of Bose products.
Why are Bose speakers so expensive?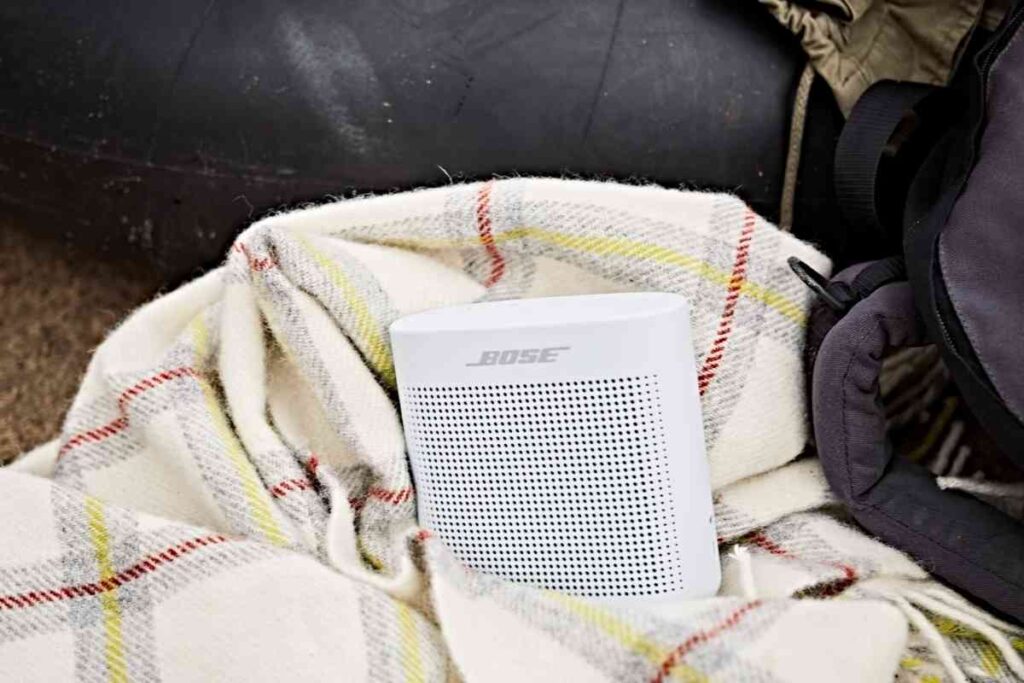 Bose has invested in an enhanced technology that imitates authentic, in-person audio.
This technology was developed with music in mind.
Bose creates a sound that feels life-like and gives the listener a quality music experience.
When you buy a Bose speaker, you are also funding the research and development team that does the research and implements it into the product.
Along with Bose's high-quality technology experience, when you pay for a Bose speaker, you are also paying for the status of the brand.
As Bose developed a reputation for high-quality products, their price increased.
Bose is well-known among a wide audience as a nice speaker brand, so owning Bose headphones, or a Bose soundbar gives someone credibility among their peers and other music enthusiasts.
The purchase of most Bose headphones, speakers, and earbuds includes a one-year warranty.
This warranty covers mechanical failure or minor breaks.
This warranty makes it a bit easier to purchase the more expensive Bose products.
Bose's Advanced Sound Technology
Bose aims to create an experience, not just sound amplification.
With their software, Bose speakers adjust audio waves to make them sound more life-like.
Bose has a team that studies psychoacoustics or the way the brain interprets sound.
They research the types of sounds that people enjoy in their music and what makes those sounds feel realistic.
After identifying some audio ideals, they manipulate audio to imitate them.
This research is put into practice with their speakers.
They edit audio to sound as realistic as possible instead of amplifying what is already there.
This research application is where Bose gets its status of high-quality sound.
Because the human brain tends to agree on what sounds are generally good, Bose speakers appeal to most out there.
They create a life-like music experience that most would agree is very high quality.
The Downsides to Bose Speakers
One obvious downside to Bose speakers is the pricing.
Bose speakers are less affordable than other brands, but what do you get for the price? Advanced sound technology is one thing that comes with the price, but the other half is simply status.
Bose has built a name that consumers recognize for its quality.
While Bose has put a lot of effort into creating a more meaningful music experience, music lovers tend to prefer other brands over Bose.
The main gripe about Bose is that the sound is too artificial after they manipulate the sound.
Most who are into music and audio, want to hear sounds exactly as they were recorded.
In other words, they want to listen to the recording exactly as the artist intended it to be heard.
Because Bose has focused on music audio so much, Bose speakers and headphones aren't typically the top choice for gamers.
The research Bose does to find the sounds people like is geared toward music, so other sounds may be altered in a way that doesn't work so well for the gaming environment.
While Bose does hold a name for high-quality speakers, they do have issues with products breaking without warning.
This was mentioned in some of the low-star reviews.
While Bose's customer service typically does a great job at handling these issues, some still have unpleasant experiences with the service.
Best Bose Speakers
Bose offers many types of speakers, ranging from PA systems, soundbars, headphones, portable BlueTooth speakers, smart home speakers, and even hearing aids.
Check out some of the top-rated speakers from Bose below.
Sound Guys ranks the Bose Portable Smart Speaker as the top Bose BlueTooth speaker. It has Alexa built-in and also functions as a smart home speaker. It costs nearly $400 on Amazon and earns a 4.5-star rating.
The Rolling Stone ranks the Bose Soundbar 300 as the best Bose soundbar. It comes with BlueTooth ability and a built-in Alexa.
On Amazon, it's priced around $450, and it earns a 4.5-star rating.
Sweetwater ranks the Bose S1 Pro Bluetooth speaker package as the best portable PA system. It is around $650 on Amazon and earns a 4.7-star rating.
These Bose speakers have high rankings, but if you enjoy the sound quality that Bose puts out, you can't go wrong with getting just about any Bose speaker or headphone set.
The perks and pricing will vary depending on the speaker you decide to purchase.