Best Sonos Compatible Receivers – 5 Top Picks
This post may contain affiliate links. As an Amazon affiliate, I earn from qualifying purchases.
Connect your Sonos system to one of these high-quality receivers and elevate your home audio experience.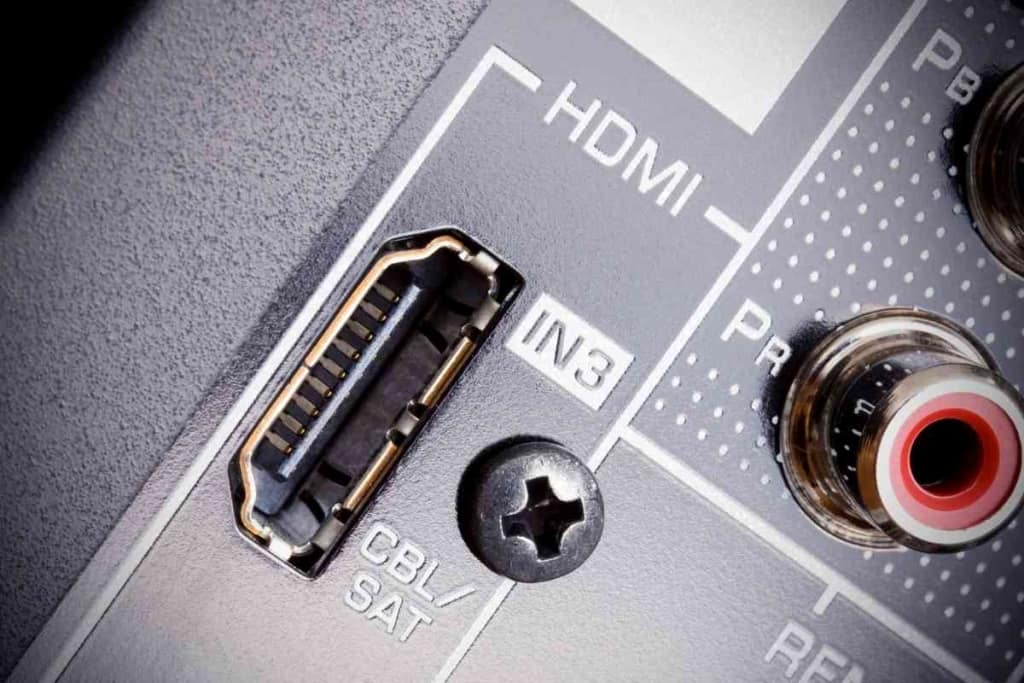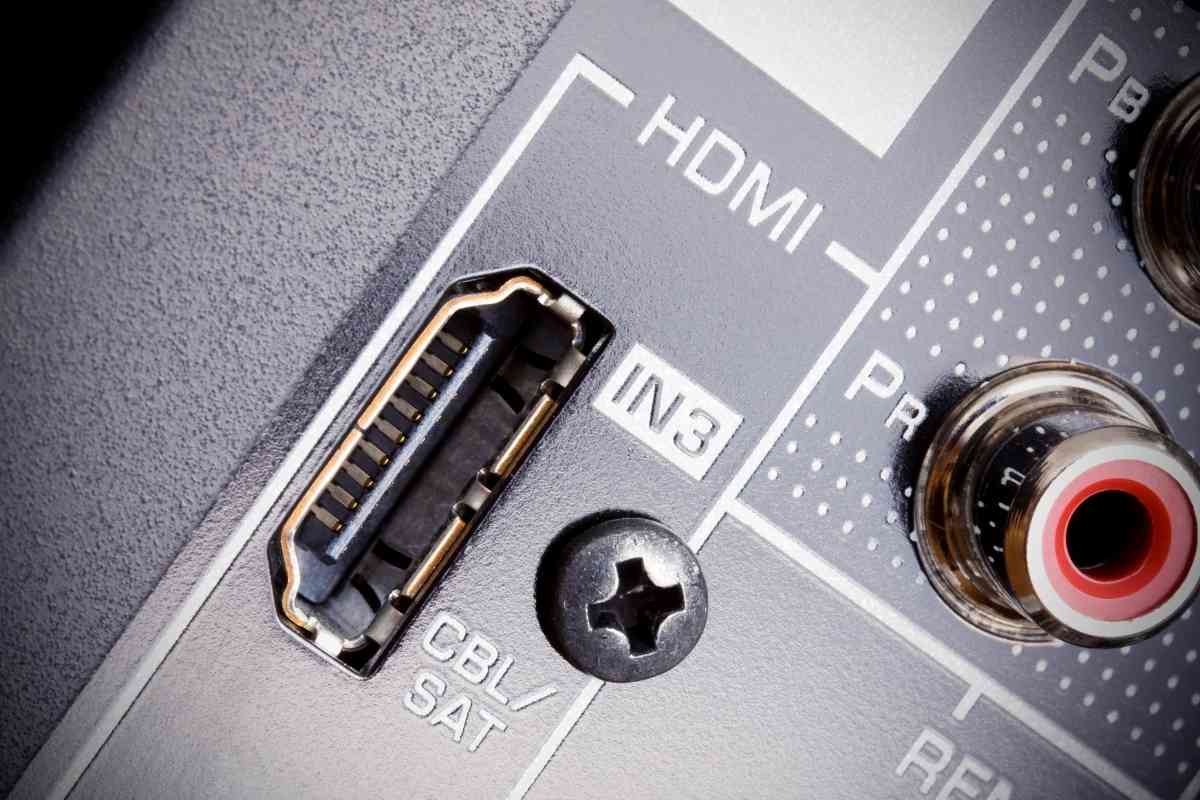 By 2028, the global AV Receiver market may well reach a value of more than two billion dollars. These potential profits stem from the millions of people who will buy AV receivers to achieve theater sound quality from the comfort of their homes. 
Of course, familiar audio companies like JBL and Bose offer consumers many different receiver designs. Sennheiser and most other popular brands on the market do as well.   
One of the most dominant forces in the industry does not manufacture or sell any receivers whatsoever.Although the company sold almost seven million dollars in audio products last year, you cannot find a Sonos brand receiver anywhere. You have to find a Sonos compatible AV receiver to integrate it into your sound ecosystem. 
What are the best receives that are compatible with Sonos?
Most AV receivers are compatible with most Sonos products. Some of tht best Sonos-compatible AV receivers for your sound system are the:
Denon AVR-S540BT
Yamaha RX-A780 Aventage 7.2
Onkyo TX-NR696
Pioneer VSX-LX303 9.2
Integra DRX-3.3
I have compiled a handy list of the best Sonos compatible receivers below to help narrow down your search. You will also find some helpful info on Sonos, AV receivers, and the Works With Sonos certification.
What Do AV Receivers Do?
An Audio/Video Receiver is a cross between an audio/video switching device and an audio amplifier.
AV receivers feature inputs for audio and video sources, including digital media hubs, CD players, cable TV boxes, and Blu-Ray players.
The receiver has a video output that connects to your TV with an HDMI cord, and the audio outputs connect to a subwoofer and multiple speakers via wiring.
Receivers can support different soundtrack formats to help enhance the sound of movies, music, and whatever you stream or play.
While AV receivers have built-in amplifiers, you can also use them as a preamplifier.
Simply connect them to other external amps if you need more power from your speakers.
The Sonos Brand
Since 2002, this software-driven audio company has worked to create technology that refines our listening experiences and celebrates the joy of sound.
Their meticulously designed speakers include proprietary software and custom subwoofers for an unmatched sonic experience every time.
Sonos supports more than fifty streaming services and holds five hundred-plus patents for its groundbreaking products.
Sonos specializes in multi-room and wireless sound systems for people who love dynamic, bold, high-quality sound all-around their homes.
Eleven years ago, Sonos co-founder Tom Cullen talked about how the company would eventually make owning an AV receiver a relic of the past.
So do not expect the company to start selling them any time soon.
Sonos Sound Systems
Sonos helped revolutionize the at-home listening experience by providing convenient, affordable products for building and improving whole-home sound ecosystems.
They offer a wide range of soundbars, connected speakers, subwoofers, and Bluetooth speakers.
These products usually come in black or white designs.
Here are just a few of the many audio products manufactured and sold by Sonos.
Sonos Arc
This sub speaker provides excellent sound quality and easy installation. The Arc is easy to combine with any other Sonos device in your home.
Sonos Playbar
This device delivers the highest quality sound and is perfect for streaming music from your favorite service.
Sonos One
The Sonos One multi-room speaker has rich surround sound and an ultra-responsive voice control feature.
Sonos Roam
This portable Bluetooth speaker is one of their most affordable offerings and comes equipped with Wi-Fi connectivity.
The Works With Sonos Badge
In 2018, Sonos rolled out the Works With Sonos initiative.
This effort led to the start of the Works With Sonos certification program for third parties to integrate their products with the Sonos platform.
Products that sport a Works With Sonos badge are guaranteed to connect seamlessly with your Sonos home sound system.
If you spot the badge, rest assured that the product meets Sonos' standards for superb sound quality.
The 5 Best Sonos Compatible Receivers
While you cannot find any Sonos brand AV receivers for your whole-home sound system, you can purchase Sonos compatible receivers from some leading sound equipment manufacturers.
Below are the five best Sonos compatible receivers on the market today.
I have arranged them in order from least to most expensive so you can easily find which ones match your unique budget needs.
Keep in mind that these listings represent the price of new equipment.
You can find used AV receivers on sites like eBay and Amazon for lower prices.
Denon AVR-S540BT
If you want to enjoy layered, immersive sound but hate the idea of spending a ton of money, the Denon AVR-S540BT is the perfect addition to your in-home sound system.
The Denon also provides exceptional rightness, contrast, and realistic display for those who want to make the most of their 4K UHD TVs.
It has built-in Bluetooth capability for streaming music from up to eight different devices.
With the DenonAVR-S54OBT, building an integrated, multi-room audio system is no longer a daunting task.
Stream your favorite artists and albums from Pandora, TIDAL, Spotify, and more!
With Denon's user-friendly, on-screen setup assistant, you can find simple, easy-to-follow instructions on how to connect your devices and optimize your surround sound experience.
The Denon lets you store your preferred audio settings for every device and switch between them with the click of a button.
Enjoy multi-dimensional surround sound with 5.2 channel compatibility and you can even control your receiver using your phone when you download the Denon 500 Series Remote App.
Yamaha RX-A780 Aventage 7.2
The Yamaha Aventage can reproduce even the most subtle details of high-def sound quality, ensuring that their listeners can revel in-studio sound quality in the comfort of their homes, at a reasonable price point.
Designed and manufactured with high-quality craftsmanship and advanced engineering in mind, the Aventage is a premium AV receiver that provides you with intense, full-bodied sound whether you are listening to your favorite music or watching movies and TV shows.
With unique vibration dampening technology and high purity preamplification, Yamaha promises the finest in sound quality from their Aventage 7.2 model.
It comes equipped with fully discrete power amplifiers to minimize distortion and pure independent power supplies to prevent digital noise from affecting analog circuitry.
Even the smallest details of the Aventage's design were used to ensure the highest sound quality imaginable.
The Aventage is Bluetooth, Wi-Fi, and AirPlay 2 compatible as well.
On top of the impeccable sound quality, the Aventage also delivers transmissions of 4K videos at a rate of sixty framed per second pass-through.
You will enjoy rich, bright colors and a smooth tone for exceptionally realistic picture qualities.
The Aventage is compatible with DTS:X and Dolby Atmos technology to deliver a realistic, breathtakingly immersive surround sound experience for you and your family.
It also has reflected sound control that analyzes a room's acoustics and a YPAO microphone that automatically tunes your system and provides the perfect sound for whatever room you are in.
Onkyo TX-NR696
The Onkyo TX-NR 696 was named CNET's Best Receiver of 2020 and for good reason.
The TX-NR696 boasts a unique mix of tradition and cutting-edge tech that's adaptable, affordable, and awe-inspiring.
Whether you want to immerse yourself in a movie's soundtrack or jam out to your favorite vinyl records, the NR696 has got you covered.
This smart av receiver works with Sonos and has Google Chromecast built right in. It is also compatible with AirPlay2 and DTS Play-Fi®.
With the TX-NR696 you can enjoy a crystal-clear, multi-room sound, even if a 5.2.2 channel setup isn't in use.
The TX-NR696 utilizes the Dolby Atmos Height Virtualizer*3 and DTS Virtual:X*3, which can create a 3D sound field with the use of horizontal speaker layouts.
It also has THX® Certified Select™ theater-reference sound to reference the same volume level as a commercial theater.
Dolby Atmos® and DTS:X® formats allow sound mapping anywhere in a 3D space. This causes sound effects to move from speaker to speaker, fully engulfing listeners in an ocean of high-quality sound.
This model comes equipped with a High-Current-Low-Noise transformer, discrete amp output stages, and customized capacitors. The TX-NR696's unique topology prevents phase-shifting and the high current improves overall speaker control.
With the TX-NR696, you can stream music from TIDAL, Pandora, Amazon Music, Deezer, and TuneIn too, so you never have to go without your favorite tunes at home.
Pioneer VSX-LX303 9.2
The Pioneer VSX-LX303 is designed to support Dolby Atmos® and DTS:X movie playback with crystal clear 7.2.2ch and 5.2.4ch surround sound, thanks to a multi-channel acoustic calibration system.
With its convenient FlareConnect™ platform, you can control the receiver using the convenient Pioneer Remote app.
The Pioneer VSX-LX303 also has a built-in Chromecast and DTS Play-Fi® for internet and wireless streaming capabilities.
This receiver uses the latest in cinema sound platform technology to reproduce object-oriented sound that shapes itself to the unique contours of whatever room it's installed in.
When you add a Pioneer VSX-LX303 to your in-home sound system line-up, you will experience a seamless soundscape of interactive, immersive, audio excellence.
The custom microphone inside the receiver automatically compensates for different speaker sizes and distances and then equalizes the unit's output response.
The VSX-LX303 also reduces any phase lag between the main channel speakers and the subwoofer speakers.
The Phase Control feature compensated for delayed bass and provides improved sound synchronization.
With the Pioneer VSX-LX303, you can use your mobile device to stream podcasts, radio, and your favorite artists from your speakers, and you can use Google Assistant to skip tracks, pause streaming, or even turn up the volume.
Integra DRX-3.3
For our final and most expensive receiver, I present the Integra DRX-3.3.
This unit is a good pick for those of you who have larger budgets to spend on in-home audio systems, and the receiver's impressive features are certainly worthy of the exorbitant price tag.
With Integra's DRX-3.3 you can create whatever sound atmosphere you want, for any occasion. Enjoy up to three-zone audio distribution, and a quad-core 802.11 ac Wi-Fi that provides sumptuous multi-room audio capabilities.
The unit provides you with dynamic speaker control thanks to its high-current power source and noise-free signal processing.
This ensures a rich, authentic surround sound quality and the DRX-3.3 delivers 90 Watts per channel and 30 amps of current capability.
It is IMAX Enhanced and boasts DTS:X sound technology to bring you and your family the IMAX® signature experience from the comfort of your home.
The DRX-3.3 supports Dolby Atmos as well, and it will impress even the most skeptical buyers with an immersive, three-dimensional soundscape.
With the DRX-3.3, individual sounds move naturally around an audience because they are not tied to specific channels.
With built-in Chromecast capability, you will be using the DRX-3.3 to stream all your favorite music in no time, using your laptop, smartphone, tablet, Chromebook, or Mac.
You can even create party modes, connect with other Chromecast devices, and control playback using the Google Home App on your phone.
How to Connect Your Reciever to a Sonos System
Once you have chosen an AV receiver that is right for you, you might think that installing your new device will be hard and frustrating.
Luckily for you, there aren't too many steps involved or too much work to be done when it comes to setting up your receiver.
As long as the product is certified as 'Works with Sonos' certified, it should be a breeze to get it all hooked up.
Here is a quick step-by-step guide on how to connect your AV receiver and take one step closer to filling your home with high-quality sound.
Step 1
First things first, you will need to position your Sonos speaker(s). You want to position your receiver and speaker close enough that there is no obstruction between them
It's best to have your connection panel directed toward your speakers to make the connection process as easy as possible.
Step 2
Now you want to connect any other external devices which you plan to use with the receiver.
If there are any devices that you will not be using be sure to disconnect them from either the TV or the receiver.
Step 3
You need to insert the cable at the correct ports to ensure secure connections. The power cord belongs in the AC power port of your Sonos speakers and the HDMI cord is connected to the HDMI port.
Make sure none of the connections are loose, and it is not necessary, but I suggest keeping the cords from tangling together in the process for future convenience. You never know when you might need to connect or disconnect your cords in a hurry.
Step 4
Once you have finished the first four steps, you will need to set up the necessary software. Luckily, it is a simple process and most people can manage to complete it by using simple, on-screen instructions.
Here is a brief rundown of the typical software setup process.
Start by installing the Sonos app from your Apple Store or Google Play Store
Launch the App
Sing into your Sonos account or create one
Press the continue button and continue with the normal Sonos device setup
Follow the onscreen instructions
A green light will flash, indicating that a Sonos connection is complete
Your Big Takeaways
While AV receivers can offer a wonderful audio experience for many consumers, if you are partial to Sonos sound systems, you will have to find a Sonos compatible receiver to enjoy them.
Thanks to Sonos' 'Works With Sonos' initiative, now there are more Sonos compatible receivers on the market than ever before.
While one of Sonos' CEO may believe that AV receivers will soon become irrelevant if you disagree and want a Sonos compatible receiver of your very own I hope this list helped you narrow down which av receiver would be the best pick for you.
Even if you do see a receiver you might like in this article, be sure to do a little research of your own, including a quick view of the product reviews found online.
Without further ado, good luck, and happy listening!