Sonos Roam Bluetooth Pairing Not Working? How to Fix it in Seconds
When it was introduced onto the market in 2021, the Sonos Roam was hailed as the manufacturer's crowning achievement in versatility and durability for affordably priced Bluetooth speakers. These speakers are some of the cheaper ones you can get from Sonos and are indeed priced to compete with those made by other manufacturers.
Their portability, batterly life, audio quality, and other features set this portable speaker ahead considering it's price. Sonos really cornered the market with these speakers.
But are these Bluetooth speakers really all that they are cracked up to be? What are you supposed to do when your new Sonos Roam suddenly stops connecting to Bluetooth, thereby rendering your listening device(s) useless?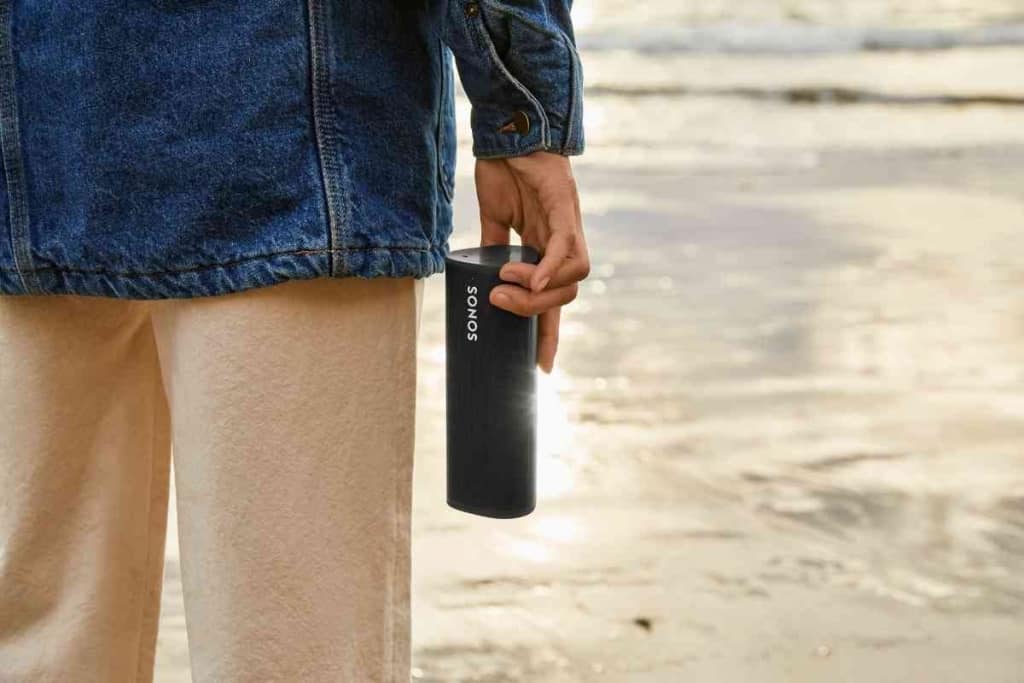 Can't Get Sonos Roam To Connect To Bluetooth
To get your Sonos Roam to connect to Bluetooth, make sure you are connected to WIFI and the speaker is on. Try moving your speaker closer to the Bluetooth-enabled device you are using and keep it away from appliances that can interrupt Bluetooth connections. You might need to perform a software or firmware update or even a factory reset, too.
Here are some troubleshooting steps for when your Sonos system isn't connecting to your Bluetooth device like it should be.
Bluetooth is handy since it allows you to pair a speaker with your smartphone or tablet without consuming a lot of data or requiring a WIFI connection. And you can take your Bluetooth-enabled devices with you just about anywhere without any sort of hassle. For the most part, once you pair them, these devices will stay paired.
However, there might come a time when your speaker fails to connect to your paired device or to Bluetooth in general.
This is definitely a frustrating issue to experience, but it is one that can typically be troubleshot on your own. As someone who has had this happen with a Sonos speaker, allow me to assist.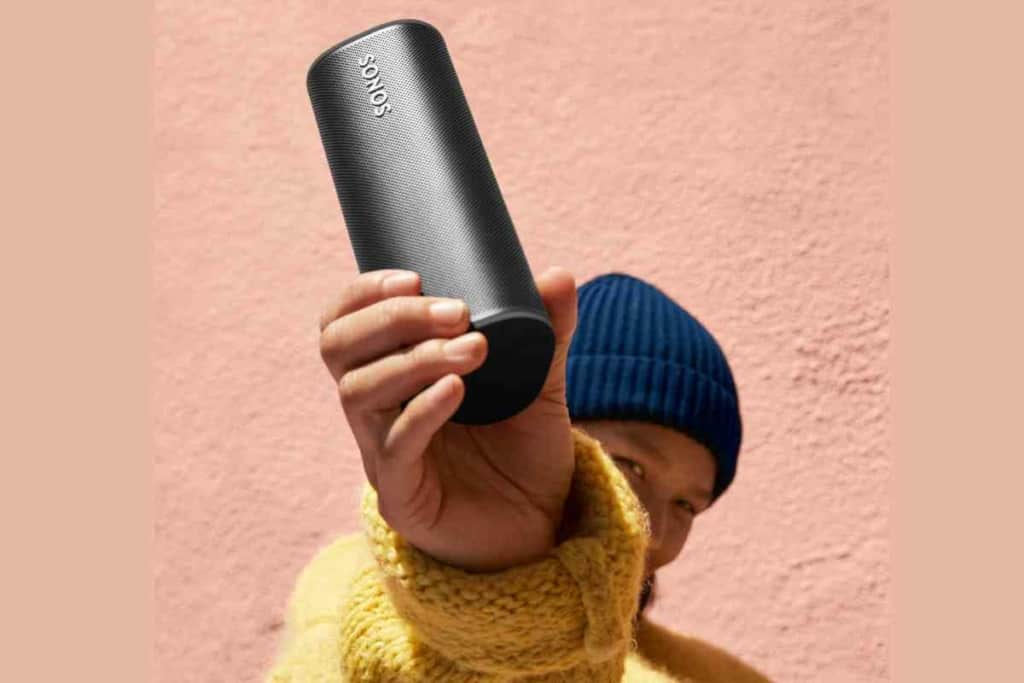 Sonos Roam Bluetooth Pairing Not Working? What to Do
Can't connect Sonos Roam to Bluetooth? You are not the only one to experience this problem. Sometimes, placing a Bluetooth enabled device close to a device that utilizes the same wavelengths (such as a microwave) can disrupt the Bluetooth connection.
Try moving your devices away from that appliance and see if you can connect without any interruptions. If you have a microphone, wireless speakers, a bass, and more all around your Sonos radio, you shouldn't be surprised that it's not pairing.
You will also want to ensure that your speaker and the connected device are placed close enough together for them to be able to establish and maintain a connection with one another. Devices will likely pair with the nearest Sonos speaker, so make sure the one you want to pair is closer.
Some users have had problems with their Roam not entering into Bluetooth discovery mode, making it impossible for their smartphones or tablets to find the Roam and connect.
You need to make sure you have set your speaker up properly by downloading the Sonos app and having it associated with your Sonos account. Try pressing down on the power button until you hear the speaker emit a brief tone; let go once you see a flashing blue light on your Sonos Roam.
How do I reset my Sonos Roam Bluetooth?
Does Sonos Roam have Bluetooth? Yes. Can you reset it if it fails? Yup! A reset is sometimes in order to smooth out bugs in the software. If you own the Roam or Roam SL, you will need to take the following steps in order to reset the Roam's Bluetooth connectivity:
Press and hold down on the power button located on the back of your Roam or Roam SL for 5 seconds in order to power it off. You will hear your speaker chime, and the device's status LED on the front will go off.
As you hold down on the Play/Pause button, you will need to press and release the power button found on the back of your speaker.
Keep holding the Play/Pause button down until the LED indicator light on the front flashes white and orange.
When the process is finished, the LED light will flash green. Now, your Sonos Roam is all ready to be set up for Bluetooth connectivity with other devices.
From here, you can go ahead and try to pair your devices.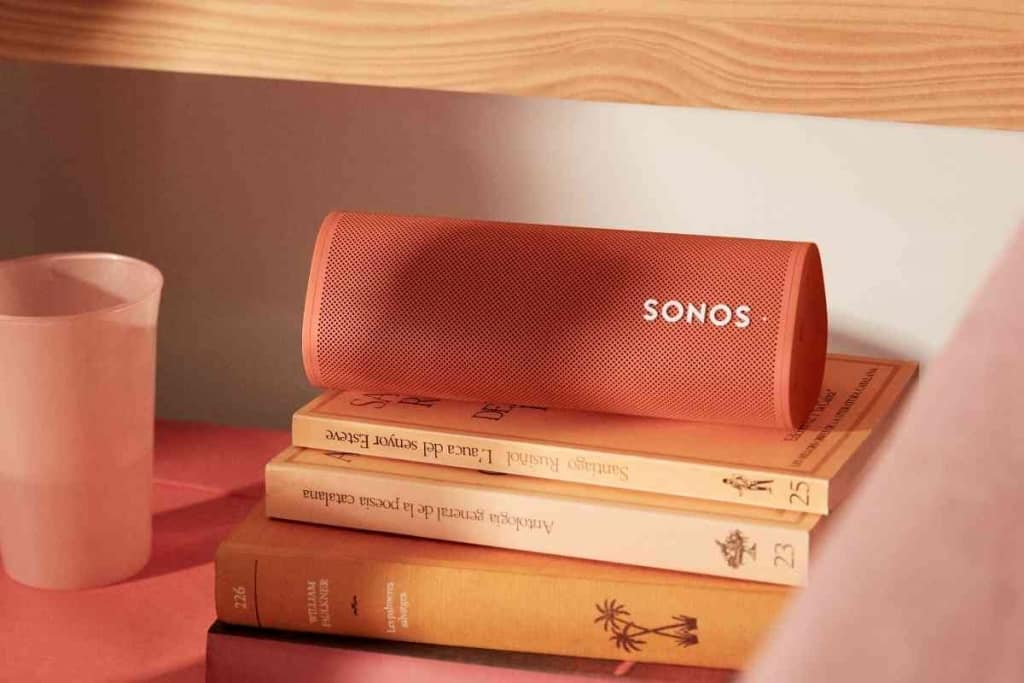 Unable to Pair the Sonos Roam With Another Device Via Bluetooth
Okay, what if you cannot get the Sonos Roam to pair with another device over Bluetooth? This is a relatively common issue and is often solved just by moving the devices closer together and away from connection disruptors in the immediate environment.
Check to see that the Roam is in Bluetooth pairing mode by having it connected to WIFI and that the LED indicator light on the speaker is flashing blue. Next, try moving your devices closer together and perhaps even into a different room of the house that is far away from major appliances and electronics.
Check your Roam's power to make sure it is powered on and 'awake'. If the batterly life is low, it may not charge. Check your USB power adapter to be sure it's charging correctly.
How do you pair a different device through the Sonos Roam?
If you are trying to pair a different device with your Sonos Roam through Bluetooth, just follow the pairing process like you did for the first device you had paired. You will need to:
Press and hold down on the power button on the back of the Roam for about 2-5 seconds, then release it. The blue flashing light should show up, and the chime should sound.
Go into your device and open up the Bluetooth settings. Look for Roam on the list of devices that can be paired.
Select the Roam, then follow all of the prompts. When successfully paired, the light will flash blue and white and should show that the two devices are connected.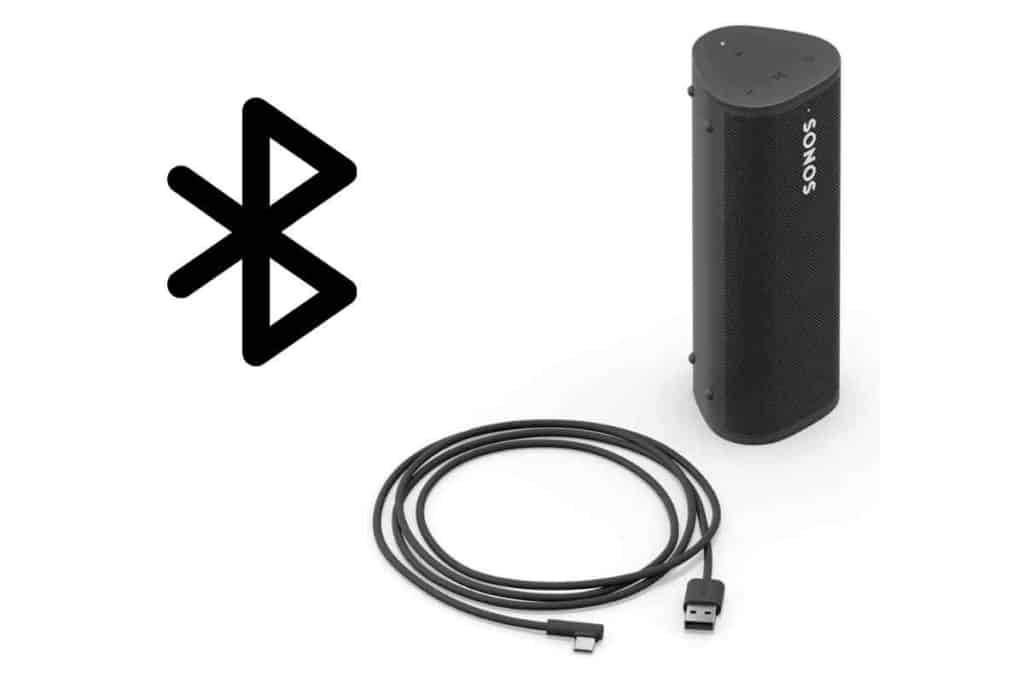 How do you disconnect and reconnect the Sonos Roam to Bluetooth?
You can simply tell the Sonos Roam to forget a device or disconnect it from Bluetooth yourself if you are experiencing issues (such as lag). Go into your Bluetooth settings, select Roam, the click on 'disconnect'.
You can always go back in later and re-pair the devices. You can also turn off Bluetooth if you don't want to have your speaker connected through it.
Closing Thoughts
If you follow all these troubleshooting techniques and still cannot connect, you will need to contact Sonos's customer support.
They can give you advice on how to proceed. But, generally speaking, you should be able to troubleshoot this issue without too much difficulty. Bluetooth disruptions happen more than you might think, and your surroundings can play a big role in that – as can your Roam's software.
Related Content You May Find Interesting
Here are some more articles that may be of interest to you if you have a Sonos Roam.