Using Sonos As PC Speakers: Can It Be Done?
This post may contain affiliate links. As an Amazon affiliate, I earn from qualifying purchases.
Sonos is widely recognized as being one of the best manufacturers of smart speakers with superb quality sound, but can they be connected to a PC? Smart speakers have become increasingly popular in recent years thanks to built-in AI voice control like Alexa and Google Assistant, which Sonos supports. Sonos is a company that makes quality speakers, but there is often some speculation as to whether these devices can be used as PC speakers.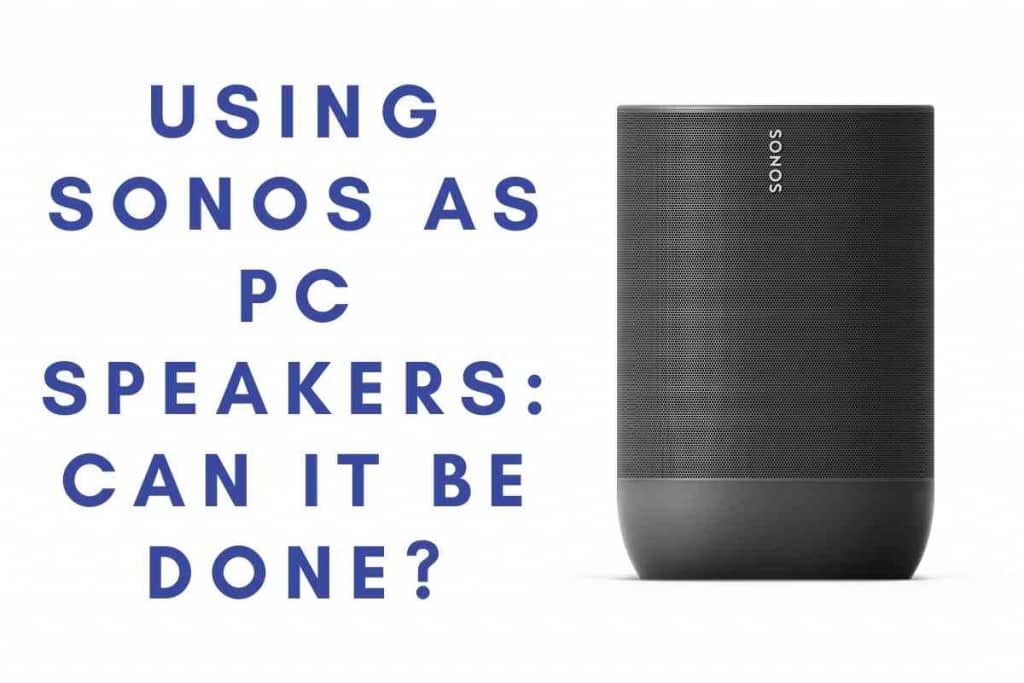 Can you use a Sonos Roam with a computer?
You can use your Sonos as PC speakers. If you have a Bluetooth-enabled Sonos speaker, such as the Move or Roam, you can connect very easily through the Bluetooth settings. However, other Sonos speakers will require you to connect to your PC using a Sonos Port.
Cross compatibility is a feature that a lot of people look for these days. Having all of your devices connected and working together makes technology so much more user-friendly and accessible.
Whether you want to stream music on your Sonos speaker from one device or another – it is usually not an issue so long as you have an internet connection at home. A lot of PC users want to be able to use their Sonos as a speaker for their laptop or computer.
However, some users have had issues using their Sonos as PC speakers. Given that these are not traditional PC speakers, the setup process can be quite a bit different than what most people are used to. To help you understand this further, we are going to take a closer look at whether it is possible to use Sonos as PC speakers.
After extensively researching Sonos troubleshooting forums, I have been able to gather enough information to determine whether smart speakers from this manufacturer are compatible with PCs.
My research has indicated that although most Sonos speakers can be used with PCs, the setup process can vary depending on the type of speaker that you want to connect.
How to Use Sonos as PC Speakers
Sonos makes a variety of different smart speakers. Although you can use all of them as PC speakers, the way that you connect them will be different depending on whether you are using Bluetooth-enabled speakers or ones that require hard wiring.
The majority of Sonos speakers require a Wi-Fi connection to stream audio. There are a few exceptions to this and those are Sonos speakers that have Bluetooth capabilities.
If you have a Sonos Bluetooth speaker such as the Roam or Move, then you will be able to connect them directly to your PC without needing to wire anything. Naturally, your computer must also have Bluetooth capabilities for this to work, which is more common with laptops.
To do this, make sure that your Sonos speaker is in pairing mode. The speaker will have a Bluetooth button that needs to be pressed to activate pairing mode. Once you do this, the Sonos speaker's light will start flashing, and a sound will confirm that the device is ready to pair.
With the Sonos speaker in pairing mode, access your computer's Bluetooth settings. You should see a list of available nearby devices that are available. Simply select your Sonos speaker, and it will connect to your PC.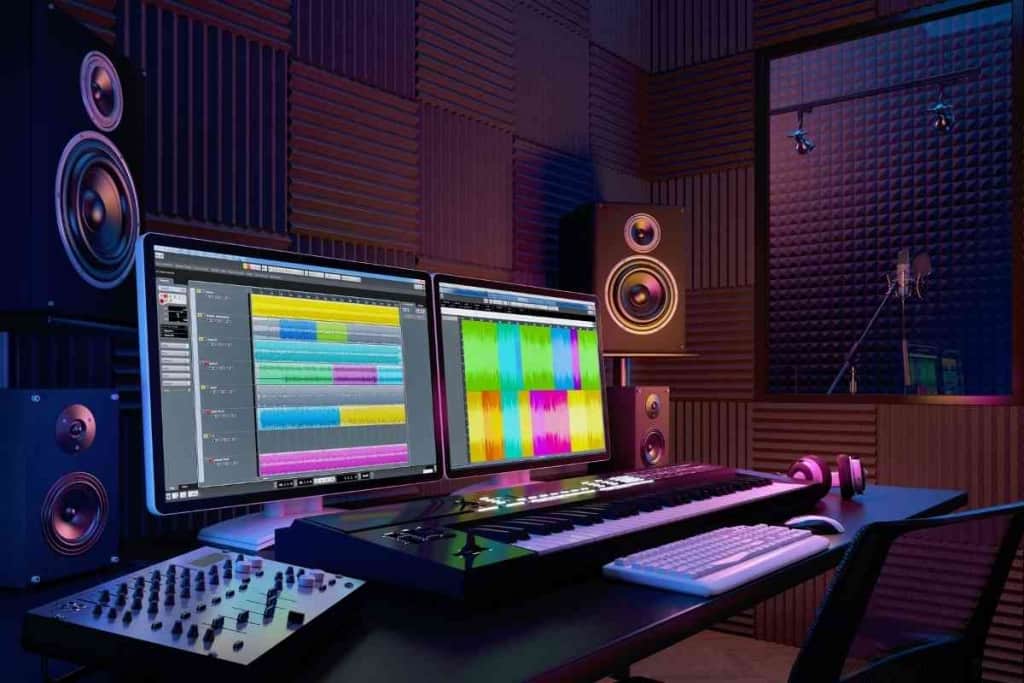 How to Connect Sonos Speakers to PC Using Sonos Port
If you want to connect a Sonos speaker to a PC that does not have Bluetooth capabilities, the process is a bit more challenging and it requires you to purchase a Sonos Port. The Sonos Port is a black box that enables you to send or receive audio through your Sonos system.
You can use this device to connect your Sonos system to analog equipment, as well as your PC.
Connecting your Sonos speaker to your PC will not be possible if you do not have a Sonos Port. Follow these steps to connect your PC to your Sonos speakers using a Sonos Port:
Buy Sonos Port
Set up Sonos Port using Sonos App
Connect Sonos Port to computer
Change computer default speakers to 'Sonos Port'
Group Sonos speakers to Sonos Port
Once you have completed these steps, your computer will now be connected to your Sonos port so that you can start streaming audio directly through your Sonos speakers and PC.
✅ The Editor Suggests Reading: Can you connect 2 Bluetooth headphones to iPad?
Limitations of Using Sonos as PC Speakers
As we have just covered, using Sonos as PC speakers can be done. But is it worth it? Sonos does not make traditional PC speakers, so the process of setting up your Sonos with a PC can often be more trouble than it is worth.
There are limitations to using Sonos as PC speakers, and depending on how committed you are to go through the process, you may find that it is not worth the hassle. However, if you are using Bluetooth-enabled Sonos speakers for quick music streaming, then these are actually very easy to use and connect.
Sonos speakers that need a Sonos Port, on the other hand, require a lot more work, which is why you should consider your options carefully before you commit. Let's break down the limitations of using Sonos as PC speakers.
Expensive
The bottom line is that using Sonos as PC speakers can be very expensive. The main reason for this is that you need to buy a Sonos Port to make the devices compatible. Given that the Sonos Port alone can cost as much as $450, you may be better off buying a new speaker system for your PC.
Given that most Sonos speakers are within the $200 to $300 range, the cost of the Sonos Port can end up being more than the speaker. Unless you have an expensive Sonos speaker to connect to your PC, the cost of buying a Port may not be the best approach.
App Dependent
When you stream through your Sonos, you will only be able to receive audio through certain applications that are compatible with your speaker. This includes apps like Spotify and Apple Music, but you may be limited when trying to stream something directly through your PC browser.
In addition, you will also need to be connected to the Sonos desktop app on your PC to have access to a lot of streaming features. Technically, you can stream audio through apps like Netflix, but you will be required to do so through AirPlay, which adds steps to enjoy your content.
If you try to receive audio from an unsupported app, then the sound will come through your laptop or PC speakers – not your Sonos.
Sound Delay
Sonos has intentionally designed their speakers to have a short delay for the audio to come through. They have done this to add extra processing onto the audio so that it can be optimized for quality.
However, this can become a nuisance for some PC users who do not want to deal with the delay, which can be particularly noticeable when you try to watch a video where the audio does not sync.