Can You Have Sky Go On A PS5?
This post may contain affiliate links. As an Amazon affiliate, I earn from qualifying purchases.
We all know that the PS5 is good for so much more than just gaming. You can basically turn any TV into a smart TV with the PS5 by downloading TV and music apps onto it. One of these apps is Sky Go, and customers in the UK, Ireland, Germany, Austria, Italy, Spain, and Switzerland can access it.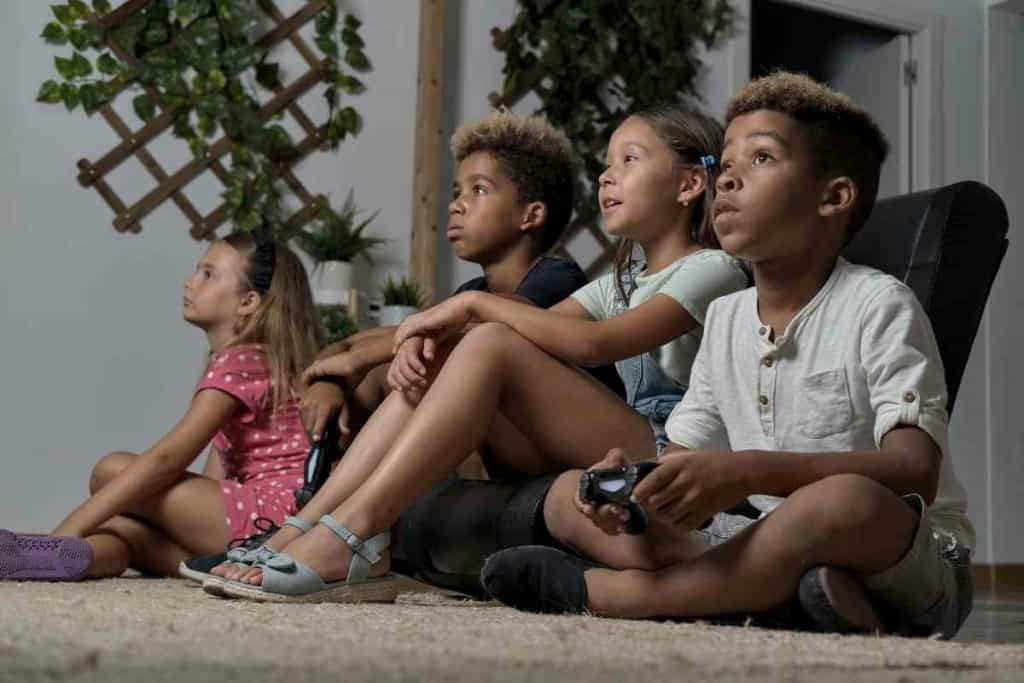 Can You Have Sky Go On A PS5?
It is possible to download Sky Go to your PS5 if you are a Sky TV customer. You will then be able to access different programming based on your Sky TV subscription. If you're not a Sky TV customer, you could download the app, but you wouldn't be able to log into it.
Therefore, there wouldn't be much point in downloading it if you don't have a Sky TV subscription. 
It isn't available without a cable account, unlike others such as Netflix, Hulu, HBO Max, or Peacock.
Sky TV customers can get access to the complimentary Sky Go app, which is set up to allow customers to watch live TV and watch shows on demand. But that's not all that Sky Go offers. 
You can also watch over 800 movies if you subscribe to Sky Cinema and sports channels if you've got the Sky Sports package in your subscription.
But before you can get any of those cool features, you need to get Sky on your PS5. Luckily, it's a fairly simple process to set up when you find yourself asking, "Can I put Sky Go on my PlayStation?"
Basic Requirements
Assuming you're a Sky TV customer with Sky Go Extra and you know your Sky login credentials, the next big thing you will need is at least 250 MB of free space on your console hard drive.
Even though the app itself is listed at 60 MB, it won't download unless there is some extra room for it to do its work.
You can see how much free space you have by going into Settings > Storage > Console Storage.
How To Free Up Space On Your PS5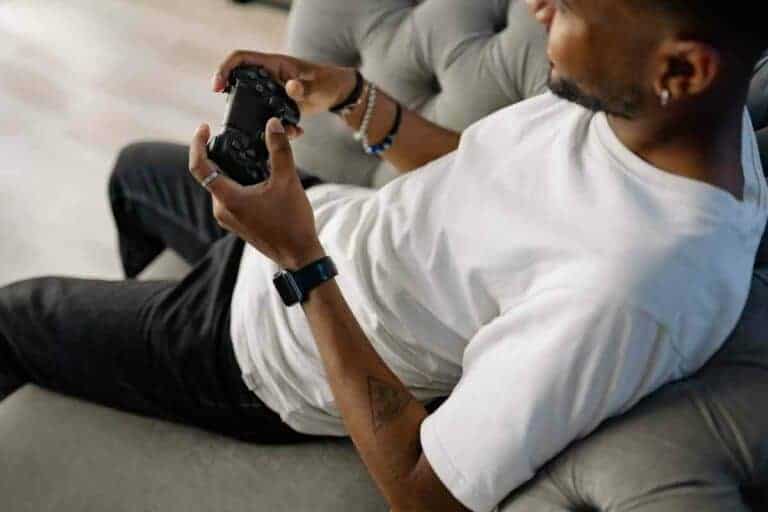 Once you take a look at your storage, if you need to make more room for Sky Go, you can easily delete media files or even a game or two that you don't play that often.
If you need more storage but don't want to delete games, you can move them over to a probably configured external USB drive.
PS4 games will play directly from the drive, but PS5 games won't.
Instead, you have to put them back onto the console when you want to play them, which is a bit annoying but doesn't take very long.
Additionally, if you're willing to spend $10 a month or $60 a year for PlayStation Plus, you can store your games in the cloud.
Setting Up Sky Go On Your PS5
Make sure you're logged in to your PlayStation Network account.
Click over to the Media tab (not Games), and then select the TV & Video section of your PS5 screen.
Using the magnifying class and on-screen keyboard, search for the Sky Go app and select it.
The icon is a white and blue square with Sky in blue writing on top of a white background and a white play symbol against the blue background.
The Sky Go app will then begin its download process, and you'll get a pop-up when the download is complete.
Navigate to it again via the Media tab, launch the app, and enter your credentials.
From there, you should be up and running on the Sky Go app.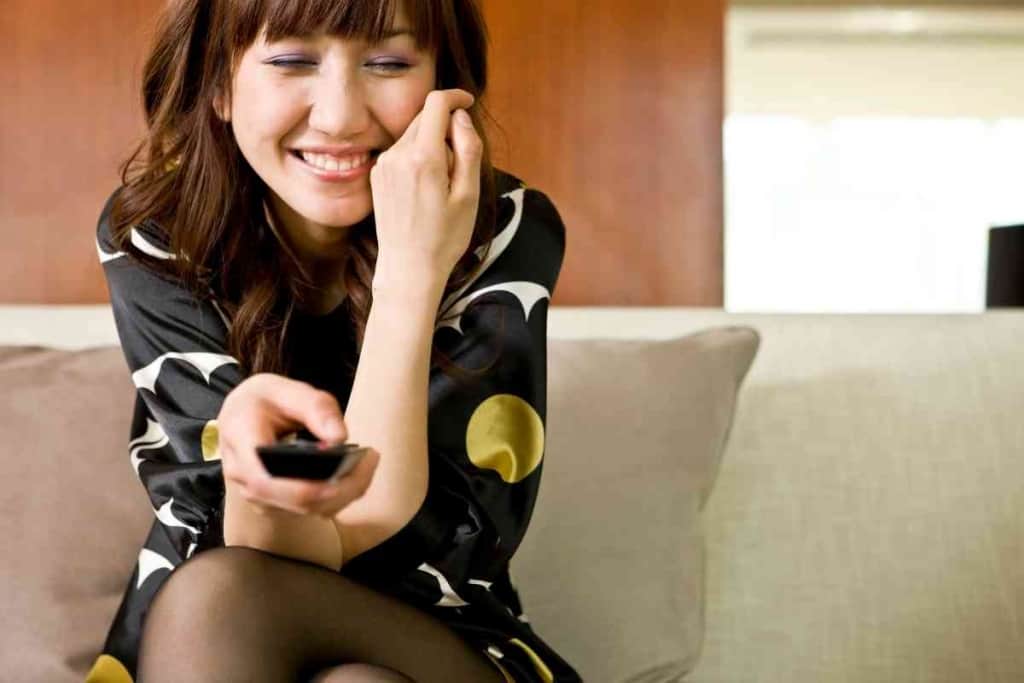 How Many People Can Use Sky Go?
In addition to your Sky TV subscription, you can watch Sky Go on up to two devices.
So other people who share your Sky TV plan may interfere with your ability to watch Sky Go on your PS5.
Of course, Sky TV realizes that two Sky Go users might not be enough, and so for an extra fee, up to four people can have Sky Go accounts associated with the main Sky TV account.
The kind of Content offered in Sky Go
The kind of content you will receive from Sky Go will depend on your chosen membership plan. If you have a premium subscription, you can view at least 70 channels live in addition to their on-demand programs.
You can view popular entertainment channels such as Sky Atlantic, a part of all-sky subscription plans. Other popular content you can watch include the Sky Cinema, Sky Sports and all of the episodes of iconic TV shows.
Therefore, if you choose an ideal membership plan, you will have unlimited access to your favorite shows and programs.
Why Sky Go is not working in Some Regions
Even though Sky Go is one of the well-liked streaming services, it may not work depending on your region. This is because the UK and Ireland have restricted their services within their territories, and whenever you try to access Sky Go; it will display a message telling you to access it later.
Fortunately, the improvement in technology has led to the development of a VPN which you can use to mask your IP address. Typically, a VPN ensures that your location is protected by imitating the UK. VPN also provides you with the same access to content as UK residents.
Apart from blocking the IP address of your restricted region, VPN also ensures that you can access contents from the Sky Go without getting buffers. Therefore, if you are away from the UK or Ireland, you need to subscribe to an ideal VPN to get access to Sky Go.
Can Sky Detect VPN?
Even though VPN helps block your IP address from being detected by the UK-involved authority, it does not guarantee 100% safety because Sky Go may detect your IP address. If the UK detects you are using VPN, they will blacklist or suspend your account.
Luckily, if the UK has not suspended your Sky Go account, the following are some of the techniques you can use to repair your VPN:
Erase Cookies in your Gaming Console
Typically, if you install Sky Go on your PS5 console and other devices, it streamlines your online experience using cookies. The main objective of having cookies is to enhance your online experience through a little information about where you dwell.
Therefore, Sky Go can detect VPN use and stop your connection because they may detect your original IP address in your cookies, which is different from the VPN IP address. In such situations, it is advisable to erase your cookies in your gaming console to prevent Sky Go from detecting your IP address.
Upgrading to another VPN
Upgrading to another VPN can be an alternative solution, especially if the previous VPN is not keeping up with Sky's detection and blocking strategies. It is not ideal if your VPN is prone to get detected often and does not help increase internet speed.
Therefore, the only solution is to upgrade to a good VPN that exhibits the capacity to keep up with the rising demand and consistently functions with Sky Go and other related services.
One of the top VPNs that have high demand and is well-liked is ExpressVPN. One of the amazing features of ExpressVPN is blocking and starting a new IP address in case Sky Go detects your IP address.
Additionally, it is affordable, for it will require you to pay $6.67 per month. ExpressVPN offers a free trial in the first month, and you have the right to claim your money if the site does not work as you want it to.
Therefore, by subscribing to ExpressVPN, you can access Sky Go anywhere in the world without getting any inconvenience.
Increase Your Odds of High-Quality Streaming
As with gaming, your experience with watching live or on-demand TV is going to depend on your internet connection.
If possible, use a high-quality CAT-8 ethernet cable to hardwire your PS5 directly into the internet.
This way, you'll have a better gaming and watching experience and leave the WiFi available for the other folks on your network to do their laptop, tablet, or mobile work and play activities.
What Consoles Are Compatible With Sky Go?
If a PS5 isn't the only console you're rocking, you may be interested in setting it up on some other consoles or devices, too.
The Sky Go app is compatible with PS5, PS4, and PS3. You can also install it on Xbox One and the Xbox Series X and Series S.
You can also get the app on iOS and Android devices, as well as Fire OS, Windows, macOS, and even Huawei.