How To Change Your Apple Watch Sport Band
Apple Watches are a handy accessory, but the band you purchased it with may not go with every outfit in your closet. Therefore you may be asking whether or not you can change your Apple Watch band.
All Apple Watches have a band that can be changed for a new one following a few simple steps. The only caveat is there are a couple of different band sizes, and you must ensure you pick the right one for your device.
Not sure what size band you need for your Apple Watch? Let's look at the band sizes, some cool Apple Watch bands on the market, and how to swap them out on your Apple Watch.
Can You Swap out the Apple Watch Sport Band?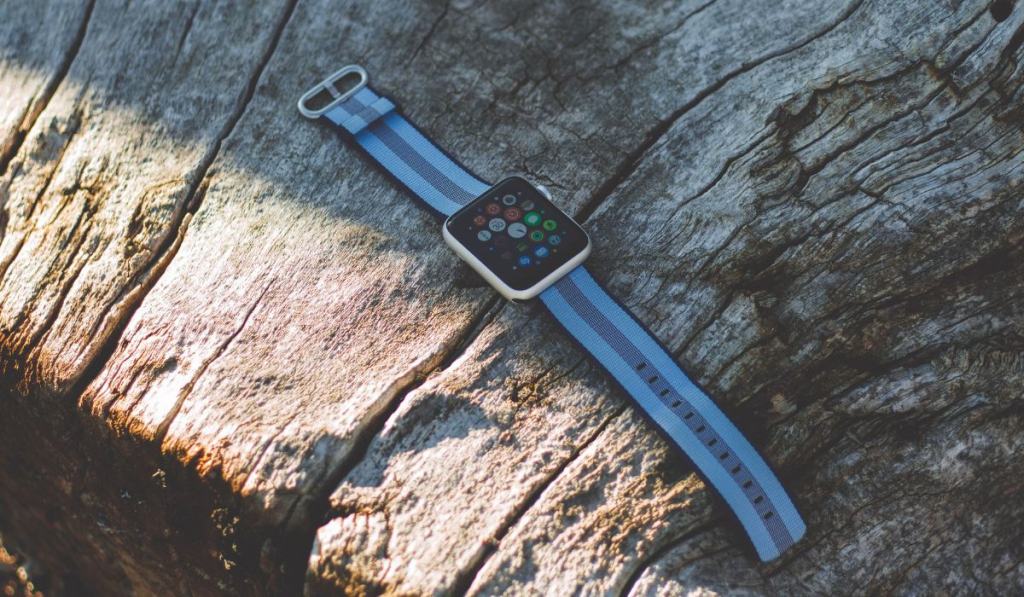 No matter what Apple Watch you purchase, it is always possible to change the band, even if you bought an Apple Watch with a sports band.
Apple allows users to change the band on their apple watches to wear them for any occasion. So whether you have a silver band on your Apple Watch for work and want a sports band or vice versa, it is effortless to change out the band on your Apple Watch.
How to Change the Band on Your Apple Watch
Ready to change the band on your Apple Watch? Here is the step-by-step process for doing so:
On the back of your Apple Watch are buttons near each strap. You will need to press these down to release the mechanism holding the band in place.
With the button depressed, remove the current band attached to your Apple Watch.
Take the new band you have purchased and line it up with the bottom right of the watch face. Then, slide it into place.
Repeat these steps with the other side of the band, and just like that, you've swapped the band on your Apple Watch.
We recommend swapping one side of the Apple watch band at a time.
Are All Apple Watch Bands Interchangeable?
While you can change the band on any Apple Watch, not all watch bands are interchangeable. This is because Apple Watch bands come in two different sizes. 
The first size is 41mm, and these bands only work for 38mm and 40mm Apple Watch cases. The second size is 45mm, and these bands will work for the 42mm, 44mm, 45mm, and 49mm cases.
The only exception is the Apple Watch 8, released with band sizes unique only to the Apple Watch 8.
Therefore before you purchase a new band for your Apple Watch, you must know which size case you have on your Apple Watch. Otherwise, you may buy a band that won't fit.
What are Some of the Best Apple Watch Bands?
Looking for a new band for your Apple Watch? There are several different styles and colors to choose from. Below are our favorites.
Stretchy Nylon (6 Pack)
A stretchy nylon band for your Apple Watch is comfortable and stylish, especially when you buy this 6-pack (on Amazon). You can share them with your friends or keep them for yourself and have one of every color to go with all your outfits.
These stretchy nylon bands come in every size and can fit the Apple Watch 8, making them a great place to start your Apple Watch band collection.
Braided Loop Band
If you want something a little more sturdy and neutral than nylon, this Braided Loop Band (on Amazon) is the one for you. You can choose your color, selecting anything from white to rainbow, and you don't have to worry about a clasp.
The only downside of this band is that it is not adjustable because there is no clasp, and you must know your band size when you order.
Magnetic Clasp Band
Want something a little more professional? The magnetic clasp band (on Amazon) is the perfect solution. It comes in several metallic colors and can be adjusted to your wrist size.
These magnetic bands are great because they come in both sizes, as well as one that fits the Apple Watch 8.
Scrunchie Band
Remember the 90s when everyone had a scrunchie around their wrist? Bring back the trend with your Apple Watch when you buy this scrunchie-themed band (on Amazon).
It's comfy, soft, and stretchy—everything you could want in a watch band. Not to mention that it comes in a set in one of several fun color themes!
Classic Leather Band
Maybe you are more of a classic person, and that's okay! Check out this leather band (on Amazon) which will have you wearing your Apple Watch like any other watch.
Rhinestone Band
For those who like the bling, take a look at this diamond rhinestone band (on Amazon). Although those aren't real diamonds, this band will make a statement every time you wear them.
Choose from several different colors, including metallics and rainbows. While we love this watch band, we recommend purchasing some extra rhinestones and glue, as the gems sometimes fall out.
Holiday Themed Bands
Now that you know how to change your bands, there is no reason not to get some that inspire holiday cheer. So check out these holiday-themed watch bands (on Amazon), which can set you up for Christmas, Halloween, and winter in general.
Cheetah Print Band
Calling all animal lovers! Show off your love for animals when you wear this cheetah print band (on Amazon) (don't worry, it's not made from animals).
It is double-sided and super soft. However, this company also offers other prints, so even if you aren't into cheetah print, you might find one you like.
Final Thoughts on How to Change Your Apple Watch Sport Band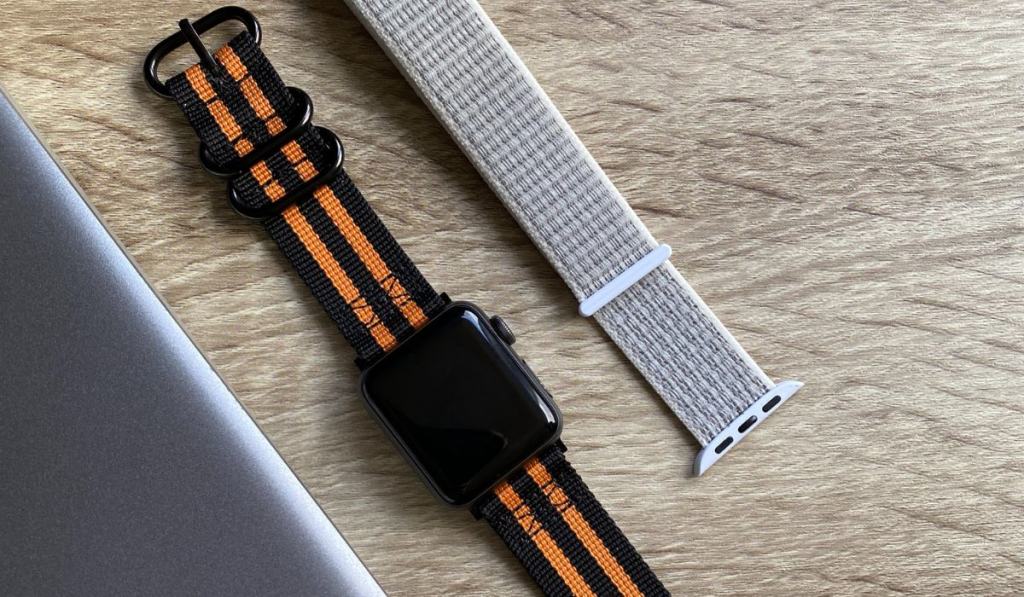 Overall, no matter what type of Apple Watch you have purchased, you can change the band to something else. For example, maybe you want a sports band or something a little nicer for work. Either way, check the sizing before you buy, and swapping out the bands is as easy as pie!