5 Easy Steps To Get To The Internet On Your Apple TV
Do you want the convenience of surfing the internet on your Apple TV? Here's how to attach the web to your TV viewing experience.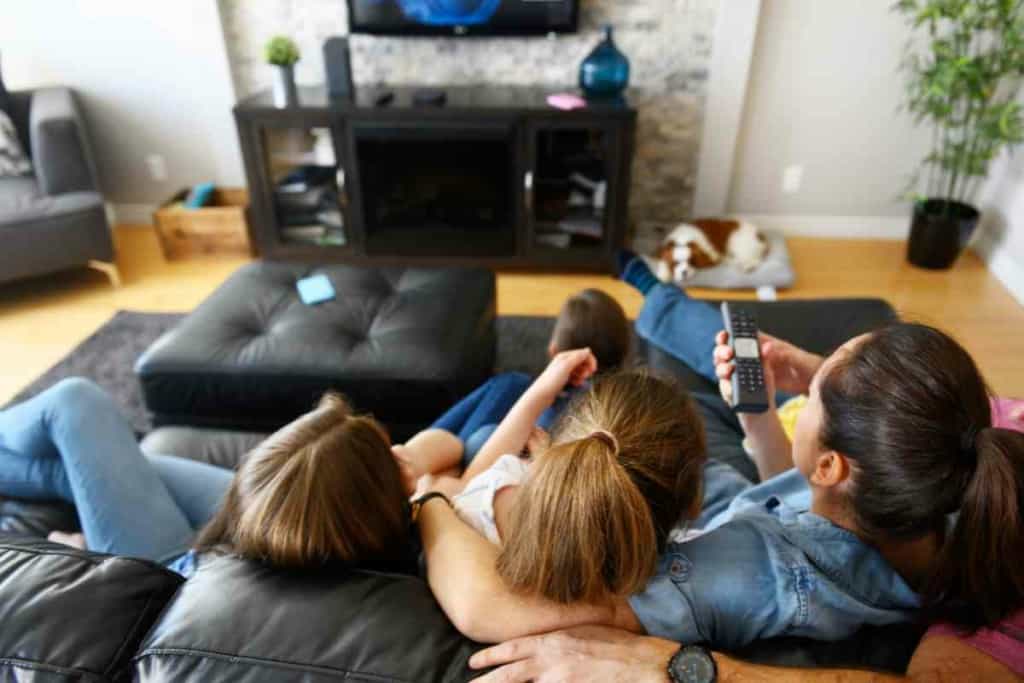 How do you get the Internet on an Apple TV?
To get the internet on your Apple TV, you need to follow these steps: 
– Turn on your Apple TV and go to Settings.
–Select Network.
–Select WiFi and choose your network.
– Click continue.
– On your Apple device, follow the onscreen instructions to enter your username and password. 
For my birthday this year, I was given an Apple TV box that I attached to my flatscreen. When I realized it was capable of more than streaming my shows, I immediately wanted to get the internet synced up.
Cruising the web on a big screen is one of life's best pleasures! Below I'll give you the step-by-step lowdown of how to do it for yourself. 
A Guide To Getting The Internet On Your Apple TV
If you are looking to make the most out of your Apple TV, hooking up to the internet is a big step toward expanding its capabilities.
Having a reliable internet connection is essential for streaming movies, TV shows, and more, but having an internet browser working on your Apple TV is another story.
Fortunately, there are many ways that you can easily get the internet on your Apple TV without breaking the bank or spending hours researching connections. Apple TV purchases have surged since the first version was released in 2007.
It seemed capable of doing just about everything. With one exception, it doesn't have a browser.
I'll break down simple steps to help get you online with your Apple device in no time.
What Is Apple TV
Apple TV is more than just a single device or streaming platform, it is an umbrella term for what constitutes Apple's whole home strategy.
It is also not just an app on your iPhone. The mega multi-media platform is hardware, software, and a streaming platform combined.
The Streaming Service
Apple TV+ is a streaming service from a portion of the Apple TV system. It features exclusive new content every month.
You can also watch, rent, or buy new and old classic shows and movies in the app that is curated towards your interests. You can even subscribe to channels of content here.
The Box
The Apple TV box is a sleekly designed unit about the size of a deck of cards. It functions as the go-between for your service and your physical TV. It's transportable between TVs and allows you to take your content with you wherever you go.
There are both WiFi and WiFi + Ethernet models, the latter of which allows you to hard connect to the unit.
The Software
The software portion of the Apple TV system is the backend system which is pretty much the same as you find on your other Apple devices. It is operated using a Siri-driven remote for seamless integration.
Apps
The Apple TV supports a host of apps like Youtube TV, Hulu, Netflix, and games galore. In addition, you'll be able to view your photo stream, videos, and emails on your big screen.
Using The Internet On Apple TV
The Apple TV doesn't use a browser to use the internet. You won't be able to use platforms like Safari or Google Chrome to surf the web.
However, there are a few workarounds for using the internet with your Apple TV device.
Airplay
Airplay allows you to share or "sling" photos, videos, music, and your internet browsing to your Apple TV or another smart TV device. You can technically use Airplay to cast a webpage to your TV.
This provides a "mirroring" effect between what is on the screen of your iOS device to a bigger screen where your Apple TV operates.
You only need to make sure the device you are viewing the website on and your Apple TV are on the same WiFi connection.
To do this, you need to:
Connect your iOS device and Apple TV to the same internet network.
Find the video or webpage you want to cast on your iOS device.
Tap the AirPlay button in the corner of your screen, it will give you a choice of which device you want to cast to, and choose Apple TV.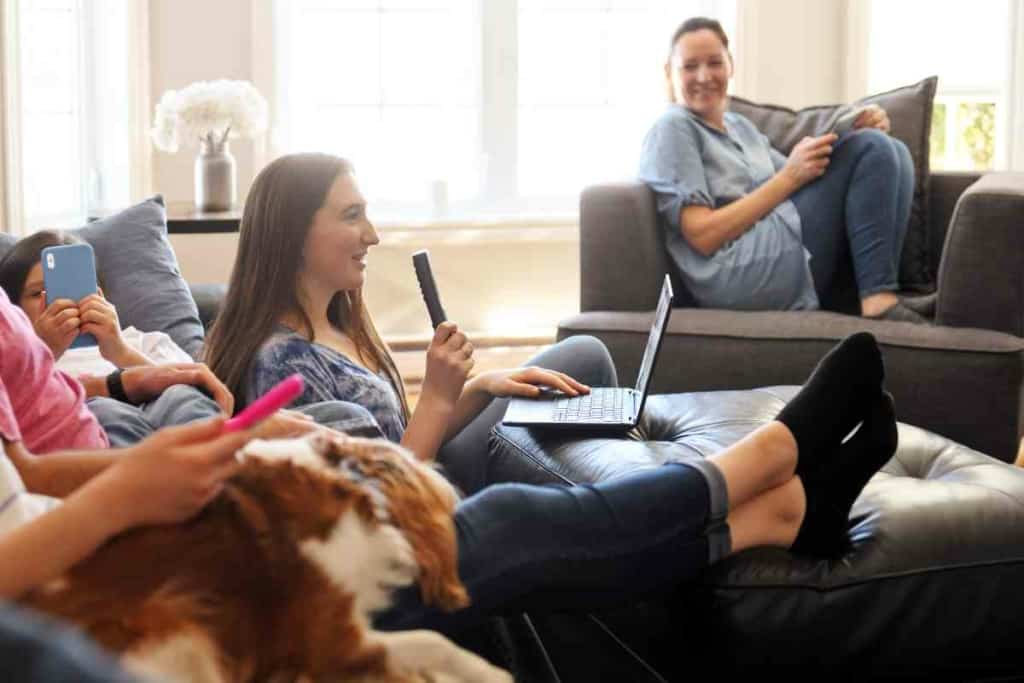 Third-Party App
If Airplay isn't an option, you can also try a third-party app like the popular AirBrowser. It only requires an Apple TV, an internet connection, your iOS device (iPad, iPhone, or Mac computer), and an HDMI cord.
This app allows you to sling your web browser to your TV and use your iOS device as a trackpad where you can guide the cursor on the TV to navigate.
Like most other web browsers, it can store history, keep bookmarks, and maintain multiple open tabs at one time.
To use AirBrowser, you can follow these steps:
Open the AirBrowser app.
Push Connect Second Screen.
Follow the instructions for connection.
Push Screen Mirroring in the Control Center.
Select your Apple TV device.
Browse on your iOS device as normal, and the content will be viewable on your Apple TV.
AirWeb
Another great option for using the internet with your Apple TV is the third-party app AirWeb. This app is specially built for compatibility with Apple TV.
You can use your iPhone or iPad as an input device and enjoy your favorite streaming videos on HDTV.
It also mirrors webpages on the big screen and allows you to navigate browsing through a touchscreen iOS device. It utilizes Airplay to do this, and setup and use are extremely user-friendly.
Key Takeaways
An Apple TV is a suite of hardware, software, and streaming platform capabilities.
You can use the internet on your Apple TV by connecting an iOS device via Airplay.
You can use a third-party app like AirBrowser to browse on the web on your Apple TV.
Airweb is also a great browser option for using the internet.