How to Edit Song Info on Mac Without Itunes
iTunes is becoming less popular as Apple promotes the newer Apple Music.
If you don't have an iTunes account, you can still edit song info easily with Apple Music.
How to Edit Song Info on Mac Without Itunes
To edit song info on Mac without iTunes, download another music app or use Apple Music. In Apple Music, click on the song that needs its information updated. Click on the three-dot menu, then "Get Info." Doing so will show a dialogue box where the new song information can be entered.
For more detailed steps to edit info and organize songs on Apple Music, read the article below.
Edit Song Info on Apple Music
Apple has been phasing out iTunes, slowly, and replacing it with a more simple music app that will allow streaming and organization of downloaded music.
If you have downloaded any music to your Mac, it should automatically show in Apple Music.
Open Apple Music to view and change the song info. Follow the steps below:
Click on your songs to see everything you've downloaded
Click on the three dots, to drop down the menu
Click on Get Info
Change the song information as desired
Click save
If you follow the instructions above, you will be able to edit all of the song info and even add comments. This is an easy way to edit one song's info.
You can also edit groups of songs at once. To do this, select multiple songs by holding shift as you click on each song.
When the window pops up, the information will be blank, unless they all already share information.
You don't have to fill out all of the information. If you enter a song title, it will change the titles of all of the songs in the group.
Be sure you only change the info you want them all to share, such as artist and album name. (source)
Edit Albums on Apple Music
While you can change all of the info for each song individually, it is easier to edit all album info at once when you upload all of the songs from a CD.
If you have a CD or an external storage drive with music on it, you can open it in Apple Music easily.
Open Apple Music and insert your CD or external storage drive. The music on your device should appear in Apple Music.
If you can't find it, click on "Devices" on the left sidebar. The inserted disk should show up there.
If you want to change the CD name, you can do so at the top of the screen where the album name is written.
You can delete the old name and replace it with a new name. This will rename the album of the CD.
From there, you can copy the music over to your computer. To download them to your Apple Music, check all of the songs you wish to import, then click on the "Import" button.
In this view, you will also be able to edit song info, one by one, or in song groups.
To do this, you will follow the same process listed above for editing song info in downloaded music.
If you have an album that is a compilation by different artists, you can check "Album is a compilation of songs by different artists" in the info dialogue box. If this is the case, you can type "Various" for the artist on the album info.
Edit Songs on Media Disk
If you edit song info in Apple Music, the audio file itself will be changed as well.
If you have the audio file saved to your downloads, the information in the file will match the new song info.
If you are downloading music from a CD, your CD will retain the information you changed in Apple Music.
You can change this in Apple Music's settings.
If you want your music files on your CD to keep old information, go to your music and click on "Preferences," then "Files." In the dialogue box, deselect "Keep Music Media folder organized."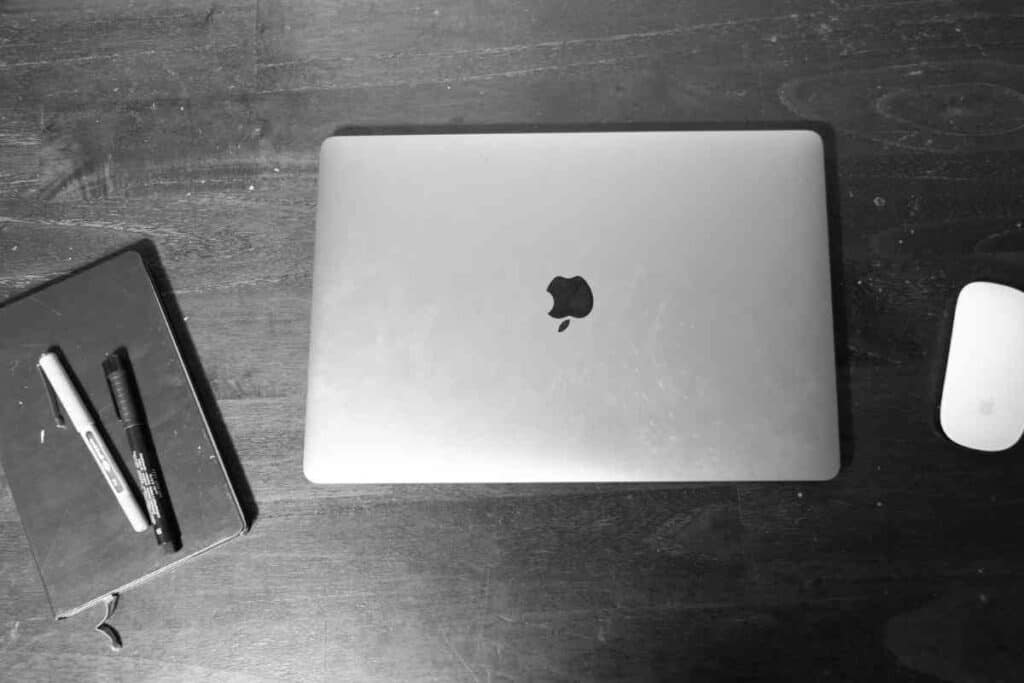 Organizing Music
While it's helpful to edit albums titles and artists, there is further organization you can do to get a better listening experience.
Playlists
Playlists are the easiest way to organize your songs on Apple Music.
To add a song to a playlist, click on the three dots to drop down a menu and click on "Add to Playlist." Here, you can create a playlist or add to an existing one.
Grouping
In song info, there is a grouping section. Here, you can create groups for your music and maintain greater organization.
For example, if you have a classical symphony with four movements, you can group these together, so your symphony stays together.
Genres
In the song info, you can create Genre groups by changing the genre in song info. You can choose from a list of genres on the drop-down menu, or you can create your own genre
Change Track Number
If you want to change the order in which the music from your album or CD plays, you can change the track number and the song will play in its respective order.
BPM
You can edit the BPM (beats per minute) in song info, so your songs can be easily organized by tempo.
This is ideal for making playlists for a lazy afternoon or with a beat that you can pump iron to.
Other Apple Music Features
Apple Music allows you to do more than download and organize music.
Through Apple Music, you can stream, download, and access your old iTunes music.
While you can easily edit song info and download your own music without a fee, you must pay for a subscription to get access to the rest of the features.
Apple Music provides a streaming service that will allow you to listen to music on any of your Apple devices.
With Apple Music, you can continue listening on your Apple Watch or iPhone after you get off your Mac.
An Apple Music subscription will give you access to radio stations and playlists created based on genres and artists.
This gives you an easy option to explore new music options and find new favorites.
In addition to streaming and organizing downloaded songs, you will be able to access any songs you previously saved to iTunes.
Apple Music will add your iTunes music straight to your downloaded music, so you can easily listen to it.
Check out Apple Music here.