5 Steps To Use An iPhone As A Webcam On Twitch
If you are a Twitch streamer, you should know the best way to make your iPhone useful because it can act as a reliable webcam for filming. Spending a ton of money on unnecessary equipment to set up your webcam can be an extreme hassle for some. Instead, you can use the iPhone you already have to make high-quality content quickly.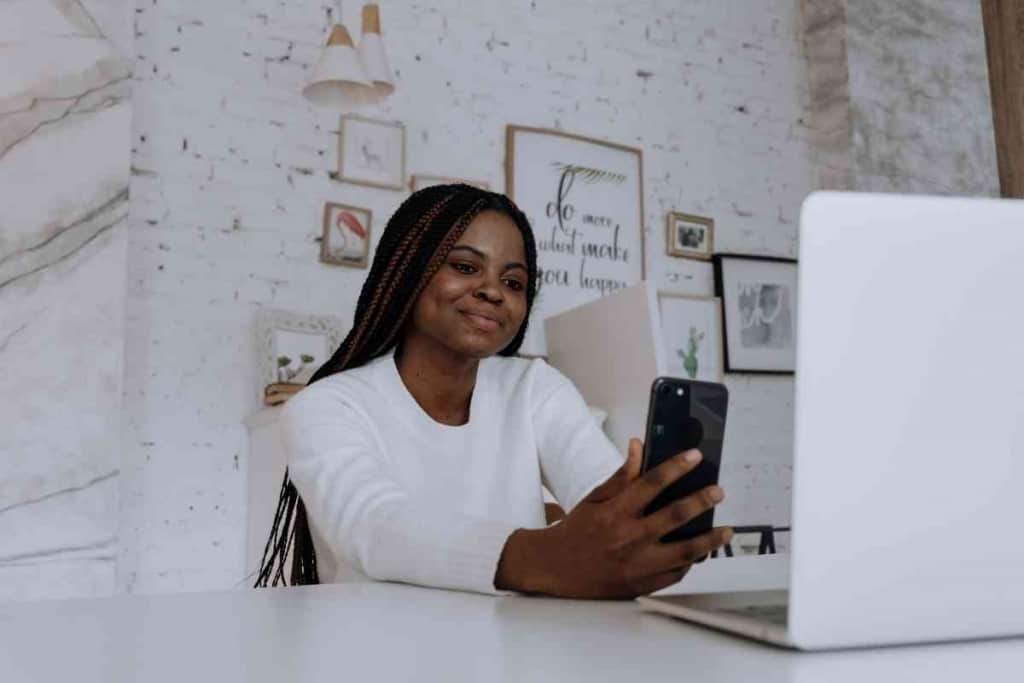 Table of Contents
How do you use an iPhone as a webcam for Twitch?
To use the iPhone as a webcam for Twitch, you need a webcam app like EpocCam to download on your phone and computer. If you plan to stream, you must add your device to Streamlabs and your Twitch account. After this, you can adjust settings as required for your device.
Many people are looking for ways to stream on Twitch without a computer, and the iPhone is a great option. With the right equipment, you can stream your gameplay on Twitch with your phone as a webcam. This guide will show you the exact way to get this done without spending much on equipment.
Twitch provides easy-to-understand rules and steps to set up your account and devices for streaming. We have tested these techniques with the different webcam apps to ensure we recommended the best overall option.
How To Use iPhone As Webcam For Twitch
Many people are not aware of the potential of the iPhone as a webcam. The quality of the camera is good enough for live streaming and is also very portable.
With the advancement of different apps, it is only becoming easier too. Soon users will no longer need webcams because of how well the iPhone works instead.
The best part about using an iPhone as your webcam is that you can use any apps on your phone to help with your Twitch stream. But there are quite a few steps to consider.
Download Compatible App
The most important thing you need to do to use your iPhone as a webcam for Twitch is download a reliable webcam app.
We recommend using EpocCam because it offers a free version to get started. After testing it out, you can upgrade to the paid plan. It is also compatible with both Windows and macOS.
There are plenty of other apps to consider, but this guide will focus on the setup when using the EpocCam app.
Install Software On Computer
After downloading EpocCam on your iPhone, you can head to the website next. This is required to download the software on your computer too.
The computer driver download is required to sync your phone and computer together. It makes editing and uploading much easier.
This step may differ based on the app you decide to use for your webcam.
Set Up Your App
Once everything has been downloaded, you can head into the mobile app to start the setup process.
This is where you will adjust settings like your device, camera settings, resolution, and much more. This app can do a little bit of everything and has plenty of unique features.
It also minimizes your setup. There is no need for messy wires from third-party cameras or devices. Everything is linked between this app to your phone and computer.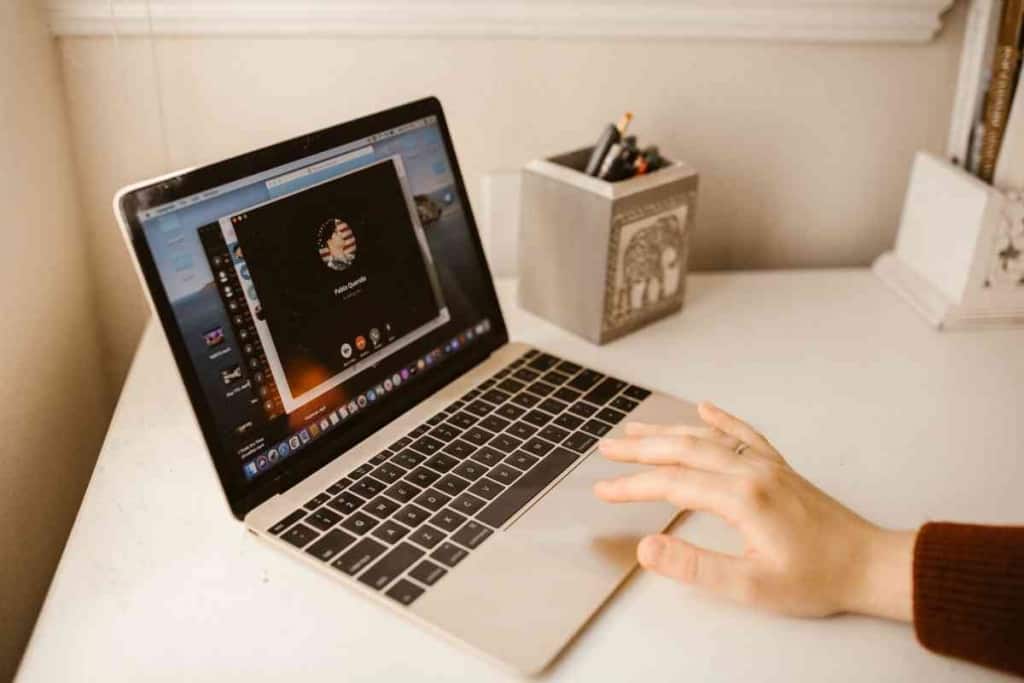 Download Streaming App (If Needed)
For live streaming gamers, there are other tools or apps you can use too. They work well with your webcam app and should integrate easily with Twitch.
One of the most popular options is Streamlabs. It downloads directly on your computer and provides many features to make your videos better for the Twitch platform.
Link Devices To Twitch
After all these steps, you can start linking your new iPhone webcam to your Twitch account. This can be done directly through Streamlabs too.
You can log into your Streamlabs account and go under Sources in the settings area. Here you will be allowed to add a new device.
This makes it easier to stream from Twitch with EpocCam too.
How To Use An iPhone As A Webcam To Live Stream On Twitch
The Twitch app is a live streaming video platform that allows gamers to broadcast their gameplay to an online audience.
One of the most requested features is to use your iPhone as a webcam for Twitch. Luckily, some third-party tools and apps make it possible.
This includes EpocCam and Streamlabs. We will show you the steps below to start live streaming on Twitch using these tools.
1. Get EpocCam Mobile App
The first step is to get the EpocCam app on your iPhone. It is worth noting the app can be free or paid, so you need to decide which is best.
The free version gives you unlimited streaming but only a few key features and many ads. You can upgrade for only $7.99 to get 1080p HD streaming and audio support.
2. Download EpocCam Computer Driver
Next, head to the EpocCam website to download the computer drivers and software. It works on both Windows and macOS.
3. Set Up Your EpocCam App
After your download is complete, go into the EpocCam app to create your account and get everything set up correctly.
4. Add iPhone Webcam Source
Now you need to add your new iPhone webcam to your software. This can be done in OBS by clicking Add A New Source in the settings.
You can add your EpocCam here, and it will ask if you want to adjust any of the settings too.
5. Download Streamlabs OBS
You can go to the Streamlabs website to download the software for your computer. This is needed to link everything together with Twitch properly.
6. Log Into Twitch
After the download finishes, it will prompt you the option to log into your Twitch account to link it with your new webcam and Streamlabs.
7. Begin Streaming
This concludes the setup. You can start streaming some cool videos with your new iPhone webcam now.
How To Mount A iPhone As A Webcam For Twitch
Once you have everything set up correctly, you can start using your iPhone as a webcam for Twitch.
But before that happens, you also need to consider your mounting strategy for the iPhone. This is why it is essential to know how you can do this effectively.
It should have good stability with solid balance when mounting your iPhone as a webcam. This will keep the camera stable while filming.
There are a few different options, like tripods, extended arms, or a traditional mount. Depending on your filming strategy and iPhone size, you have plenty to choose from.
Tripods
The tripod is likely the best overall option because it provides the most versatility for filming. You can set up the iPhone webcam anywhere, and they have many different-sized tripods to consider.
Whether you are using it to take selfie videos or a gamer trying to capture gameplay, the tripod will work well for anything you need.
Extended Arms
Extended arms are not nearly as popular as tripods or mounts, but they work well when needed by streamers.
This combines some features of a tripod with a car mount. Except it is portable and can be used inside your home too.
If you like versatility, this could be a solid choice for you. It can act as a traditional mount or a tripod with a few quick adjustments.
Mounts
There are many different mount types, like magnetic or sticker mounts. The options are endless, so the kind of streaming you do matters most.
For example, if you are looking to stream yourself, it might be easier to get a sticker mount because it is the most direct above the computer.
You should test out different options if possible. This gives you an idea of what works best for your style.