This Is Why The Nintendo Switch Doesn't Have Netflix
This post may contain affiliate links. As an Amazon affiliate, I earn from qualifying purchases.
While many big-name consoles like Playstation and Xbox have expanded beyond gaming to allow streaming services on their devices, Nintendo has fallen a bit behind in this regard. Nintendo allows some streaming platforms, like Hulu and Crunchyroll, but why not Netflix?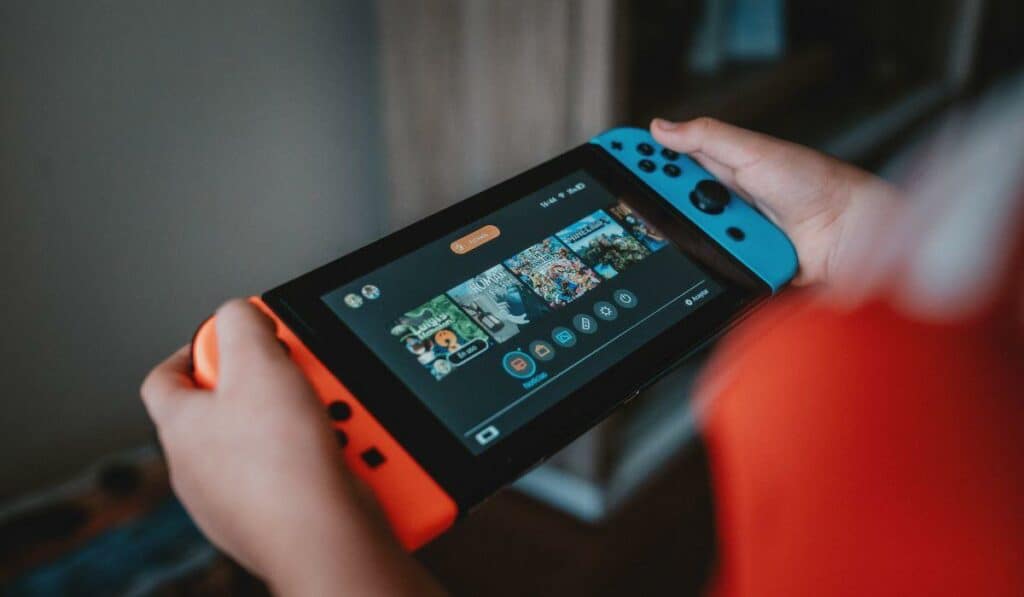 Why doesn't the Nintendo Switch Have Netflix?
Nintendo states that its priority is to focus on gaming, and that it doesn't plan to branch out to more streaming services soon. However, as a workaround to download Netflix to your Nintendo Switch device, you can download Android software onto the console.
Let's take a closer look at why Nintendo hasn't added Netflix to the Nintendo Switch eShop, as well as which streaming services are available there, and what you can do if you'd like to watch Netflix on your console.
Why Can't You Get Netflix on the Nintendo Switch?

Why is Netflix Absent on the Nintendo Switch?
The Nintendo Switch has carved a niche for itself in the gaming world, offering a plethora of games for enthusiasts to dive into. Its popularity has surged over the years, thanks to the unique gaming experiences it offers.
As the years have passed, Nintendo has introduced newer versions of the console, with the Switch OLED being the latest addition to the family.
In today's tech-driven era, there's an increasing demand for multifunctional devices. Gaming consoles are no exception, with many users expecting them to double up as entertainment hubs, offering services like Netflix.
Rivals like Sony have recognized this trend, ensuring their consoles not only cater to gamers but also serve as home entertainment centers, supporting streaming services like Netflix and Amazon Prime.
Yet, despite the launch of the Nintendo Switch OLED, the console remains devoid of a dedicated home media center. This means platforms like Netflix are conspicuously absent from the Nintendo eShop. Moreover, Nintendo's decision to discontinue Netflix support for the Wii U further narrowed entertainment options for that particular console.
At its core, Nintendo's philosophy has been gaming-centric. The absence of Netflix on the Switch underscores the company's commitment to prioritizing gaming experiences over multimedia functionalities.
For those keen on streaming Netflix on their Switch, there's a workaround: by installing an Android app on the console, users can access and stream Netflix content.
How to Get Netflix on Nintendo Switch
Despite the fact that Netflix isn't available on the Nintendo eShop, there's an alternative way to get it on the Nintendo Switch. The method involves downloading and installing Android onto your Switch. From there, you can get Netflix.
Here are the steps to follow:
Prepare the Console: Ensure the Nintendo Switch is running the latest firmware, and be sure to back up any important data stored on the device (make sure your Nintendo Switch is fully charged first). This is because you never know what could happen when installing firmware that isn't really meant to be on the console, and you'll want to make sure all of your data is there before you proceed.
Download Hekate: Use a tool such as Hekate to install custom firmware on the Switch, which allows for the installation of other operating systems. You should find Hekate from a reputable source on the web and download it to your computer.
Copy Hekate to the Switch: Connect the Switch to the computer and copy the Hekate files to the root directory of the device's microSD card.
Put the Switch in Recovery Mode: Put the Switch into recovery mode (RCM) by holding the volume-up button and the power button.
Launch Hekate on the Switch: You should then disconnect the Switch from the computer, and launch Hekate from the MicroSD card.
Install Firmware: Choose the option to install custom firmware and follow the on-screen instructions to complete the installation process.
Install Android: Then, you'll need to locate a compatible version of Android, such as Lineage. From there, you can download the ZIP file to your Nintendo Switch and open it, following the instructions to install it.
Access the Google Play Store: You can then find the Google Play Store, as you would on any other device, and Netflix should be available from there.
It's extremely important to note that accessing Netflix in this way is not advised by Nintendo. That's because Hekate isn't an official program for the Switch, and it can result in problems with the device — especially if you aren't an experienced technology user.
If you're still committed to getting Netflix but haven't done anything like this before, follow the instructions very carefully or ask someone more experienced. You might also void any official warranties or insurance on your console by doing this.
Potential Issues with Netflix on the Nintendo Switch
While the Nintendo Switch is technically capable of running Netflix, users should be prepared for potential challenges that may arise post-installation.
A primary concern is the increased battery consumption. Streaming apps, like Netflix, demand more processing power, which can lead to a quicker battery drain. Prolonged usage under such conditions might not only reduce your playtime but could also affect the battery's longevity in the long run.
Furthermore, Nintendo maintains strict policies regarding unauthorized software or applications. If they detect the use of unofficial or illicit programs on your device, there's a risk of facing repercussions. This could range from temporary suspensions to permanent bans or disabling of your device.
It's essential to weigh the pros and cons and consider the potential risks before deciding to install Netflix or any unofficial software on your Nintendo Switch.
Which Streaming Services Are Available on the Nintendo Switch?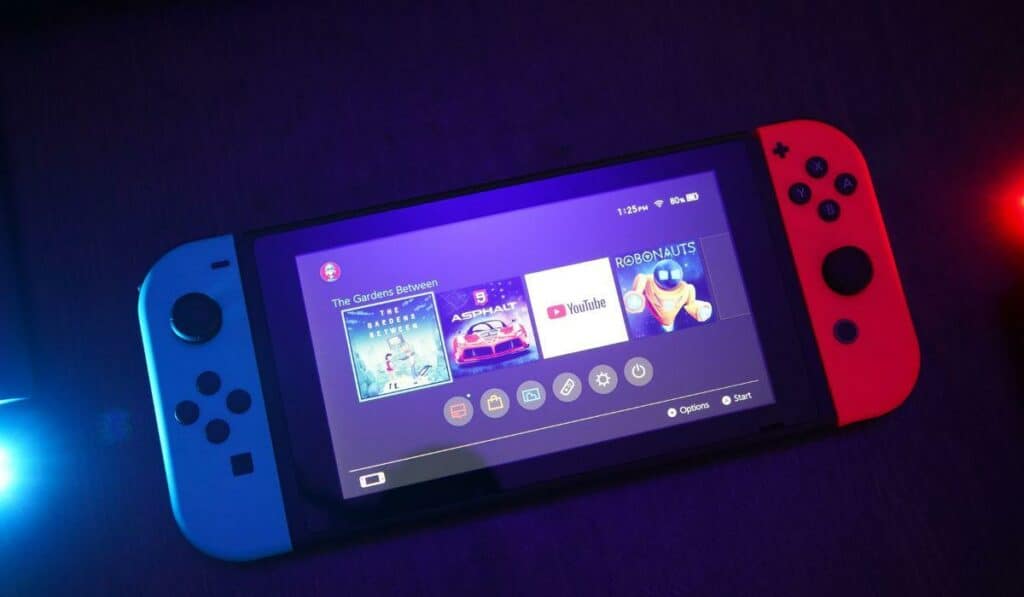 Although Nintendo has been clear that streaming is not their top priority, there are some apps you can use to watch your favorite shows and movies that can be downloaded from the eShop, including:
Hulu
Crunchyroll
Funimation
YouTube
Twitch
PokémonTV
Twitch and PokémonTV make a lot of sense since they're so closely affiliated with Nintendo, but Hulu is the only big player there that doesn't have close Nintendo ties.
Much like Netflix, popular apps such as Amazon Prime and HBOMax aren't available on the Switch, though you can use the same Android method as you would for Netflix for these.

In Conclusion: The Nintendo Switch and Streaming Services
The Nintendo Switch, with its gaming-centric philosophy, has undeniably made waves in the gaming community. Its unique gaming experiences and adaptability have garnered a massive fan base. However, when it comes to multimedia functionalities, the Switch takes a backseat compared to its competitors like PlayStation and Xbox. While it does support a handful of streaming services like Hulu, Crunchyroll, and YouTube, the notable absence of the Netflix app remains a point of discussion among users.
The workaround involving Android installation offers a solution, albeit with potential risks. It's a testament to the evolving demands of the modern user, who seeks a blend of gaming and entertainment in one device. As technology continues to evolve and user expectations shift, it remains to be seen how Nintendo will adapt. Will they maintain their gaming-first approach, or will we see a broader integration of multimedia services in future iterations of the console? Only time will tell. For now, Switch enthusiasts can revel in the rich gaming experiences while exploring alternative methods to satiate their streaming needs. Remember, while innovation opens doors, it's always essential to tread with caution.