How to Fix an Upside-Down Apple Watch Screen 
Your Apple Watch screen is upside-down? This is a common mishap experienced by many Apple Watch users, so don't freak — it's highly unlikely that your watch needs to be repaired or replaced. More often than not, it's simply a settings mismatch.
To fix an upside-down Apple Watch, open the Settings app and select "Orientation" from the ''General'' menu. Choose the wrist and the direction of the digital crown that you prefer. If that doesn't work, try restarting your Apple Watch along with your iPhone or updating your watch.
Flipping your watch's screen back to normal shouldn't take you more than a few minutes. Resetting the orientation settings usually works. Here's how to do so.
Why is Your Apple Watch Screen Upside-Down?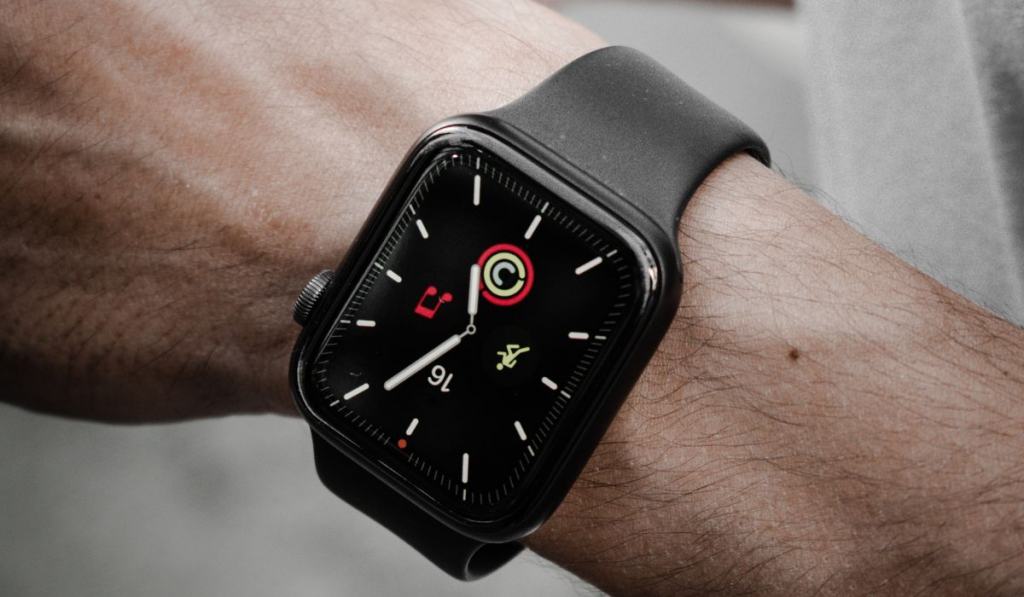 An upside-down screen is an occasional source of concern for many users of the Apple Watch or Apple Watch SE (both on Amazon) (typically during when they first start to use the device). One moment it's normal and the next it's upside-down for no apparent reason.
The good news is that it's not caused by some type of irreversible glitch or faulty software. The main culprits behind this are incorrect watch orientation settings or wrist placement. Let's explore these further.
Wrong Wrist Placement
With traditional analog watches, the standard watch placement is just above the wrist bone on the right wrist. It wasn't just for fashion, though. This placement was necessary because the watch's position had a huge impact on its accuracy.
The Apple Watch isn't a traditional watch: that much is obvious. That said, its designers built it using the principles of traditional watches. This means that the Apple Watch's default wrist placement is on the right hand with the digital crown closer to your wrist bone.
The issue with that is that not everyone is right-handed, and some people prefer to have the digital crown at the bottom.
The Watch Orientation Settings Need to Be Changed
If you notice your Apple Watch screen is flipped, chances are your orientation settings are off. These settings dictate the position of your watch face. The only way to avoid dealing with an upside-down screen is to set your orientation settings to reflect your watch placement preferences.
There are several articles and tips out there showing users the "correct" way to wear their Apple Watch. But Apple has specifically stated that it boils down to what feels comfortable for the user. That's why the screen orientation settings exist in the first place.
Can You Set Your Watch's Screen Orientation?
While the default screen orientation settings are set for the Apple Watch to be worn on the right hand with the digital crown on the upper side of the watch face, you can easily change these settings through the Settings app:
Press the digital crown on your Apple Watch, then open the Settings app.

Select "General," then "Orientation."

Choose the wrist you want to wear your watch on.

Under "Digital Crown," select left or right depending on which side you want the digital crown on your watch to face. If it's facing right and you select left, the screen will automatically flip.
You can also flip your watch screen from your iPhone:
Open the Watch App, then select "My Watch."

Select "Orientation" under "General."

Choose the wrist you want to wear your watch on.

Select left or right for the orientation of your digital crown.
There's plenty of reasons why you'd want to have your digital crown face a particular way. For one, it may get in the way when you're exercising or performing any activity that requires you to use your hands extensively.
Additionally, the Apple Watch Series 3 and earlier models automatically flip the microphone towards you to make it more convenient for calls.
How Do I Fix an Upside-Down Apple Watch?
An upside-down Apple Watch screen isn't a sign of a more serious tech glitch. Often, the issue can be fixed with a few simple adjustments.
As mentioned above, the first thing you want to do is readjust your screen orientation settings from either your phone or Apple Watch. That should automatically resolve the problem. In the event that it doesn't, here are some more quick fixes:
Restart Your Apple Watch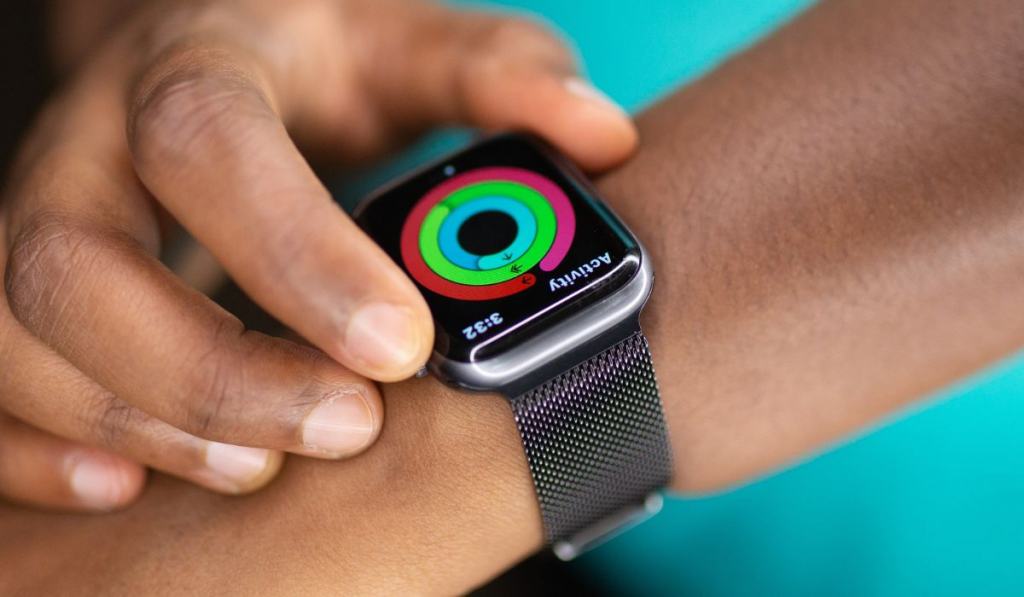 Restarting any device almost always fixes surface-level problems. It's the first troubleshooting step during any tech dilemma for a reason: our devices run numerous apps and software, and their inner mechanisms are complex.
Consequently, certain programs and software tend to slow down and affect the entire device's performance. As a result, devices often freeze, slow down, or experience technical hiccups.
Restarting a device basically forces all the programs to stop running and start from scratch. This wipes out any bottlenecks and can ultimately fixes glitches like an upside-down screen.
To restart your Apple Watch, press and hold the side button until it turns off. Wait a couple of seconds then press and hold the side button again to turn it on.
Restart Your iPhone
Restarting your iPhone when your Apple Watch has an issue may seem pointless, but in many instances, it can be very effective.
While the Apple Watch can function on its own, it still relies on the iPhone for various functionalities. With that being said, if your iPhone experiences a system mishap, chances are, the issue might also affect your Apple Watch.
The screen on your Apple Watch could also be upside-down because of an issue on your iPhone. It would therefore make sense to tackle the problem at its root.

To restart your iPhone, do the following:
Press the side button and hold it until the power off slider pops up on your screen.

Drag the slider to turn off your device.

Wait a few seconds, then press and hold the side button to turn your device back on.
Update Your Watch
Software updates are vital for numerous reasons, as they prevent security breaches, cyber-attacks, and system failure. They also iron out any kinks in a device's performance.
You have two options when it comes to updating your Apple Watch: You can update your watch using your iPhone or directly from the device itself.
Update Your Watch With Your iPhone
Open the Watch app on your iPhone and select the "My Watch" tab.

Select "General", then "Software Updates."

Download the new update if it's available. You may be asked to enter your passcode.
Update Directly From Your Watch
Note that this option is only available for Apple Watches running watchOS 6 or later versions.
Ensure your watch is connected to Wi-Fi.

Open the Settings app and select "General," then "Software Update."

Download the new update if it's available.
Conclusion
In most cases, simply wearing your watch in a different position automatically flips the screen. But if you'd prefer to keep it where it is, try changing the screen orientation from the Settings app. Should that not work, you can always restart your watch and iPhone or update your watch.