How To Restart An Apple Watch: Two Methods Explained!
This post may contain affiliate links. As an Amazon affiliate, I earn from qualifying purchases.
When your Apple Watch is glitching or not working normally, you may need to restart it, which can be done in a variety of ways. It can be really frustrating when your Apple Watch starts malfunctioning, but it's not out of the ordinary. Apple Watches experience constant software updates, can have an internal hiccup, and are even affected by certain activities that you may do to cause them to start acting up. Knowing how to restart an Apple Watch is a valuable tool to have in your gadget toolbox.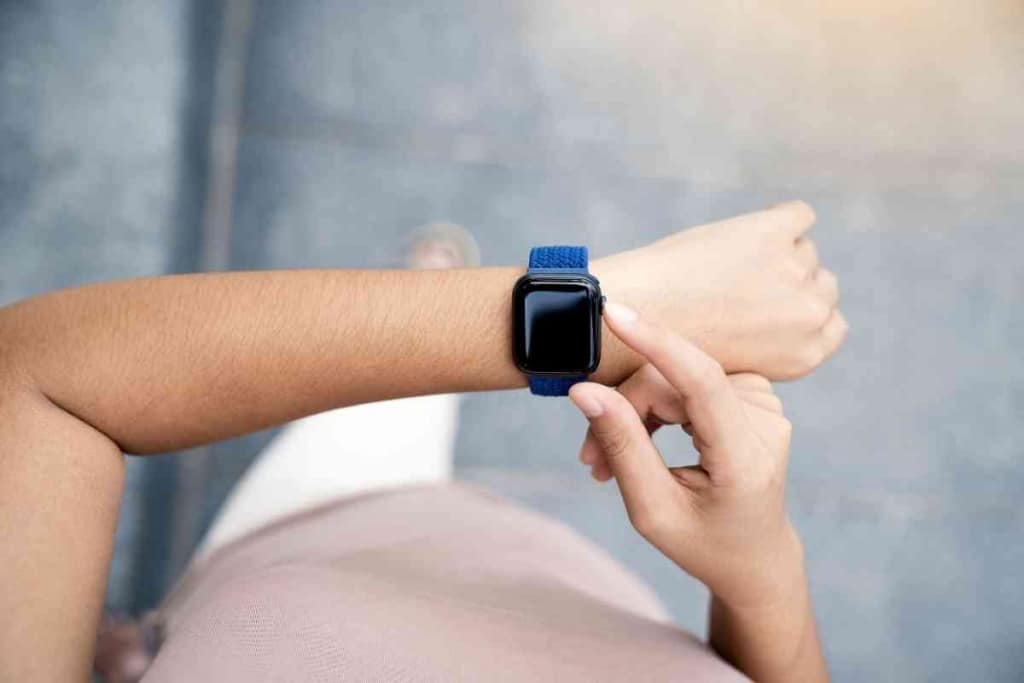 Table of Contents
How do you restart an Apple Watch?
You can do either a simple restart or a forced restart of your Apple Watch. To perform a simple restart, hold the large button on the side of the watch until you're prompted to power off the watch. A force restart is done by holding that same button and also pressing the round crown above the button.
Apple Watches are a favorite among many Apple product users, but when they stop working it can be quite annoying, since we've come to heavily rely on them for all sorts of information.
It can also be concerning to have an Apple Watch that isn't working because these gadgets aren't inexpensive, and most of us have spent some hard-earned money investing in them. But the good news is that most Apple Watch issues can be easily resolved with a quick restart, and I'm going to show you a handful of ways you can do this yourself.
It took me a while to get on the Apple Watch train. I didn't think I needed one, but boy was I wrong! The money I spent investing in this gadget has been well worth it, and I use it daily for a variety of tasks. I've had to restart my watch a couple of times, and have learned the best way to do this and when.
How Do I Restart My Apple Watch?
The Apple Watch roared onto the market in 2015 and quickly became a favorite purchase of Apple product lovers, and for good reason.
Whether you are using it to track your fitness, make and receive text messages and phone calls, or pair it with one of the multiple apps you have running on your iPhone, the Apple Watch is a great gadget to have, as it allows you the hands-free convenience that has made Apple iPhones so popular.
An Apple Watch typically retails for around $300, but its price can greatly fluctuate, depending on whether you are buying it new, used, refurbished, or with advanced bells and whistles.
Regardless of the price you pay for your Apple Watch, we know these accessories are not cheap, and making sure they are in good working order is important to us. So, when something goes wrong with yours, it will be super helpful to know how to fix it.
Oftentimes, the best course of action with an Apple Watch that is not working correctly is to shut it down and then restart it. This is usually all that's needed for the glitches to clear.
There are a number of ways you can restart your Apple Watch. Let's start with the most basic and work up from there.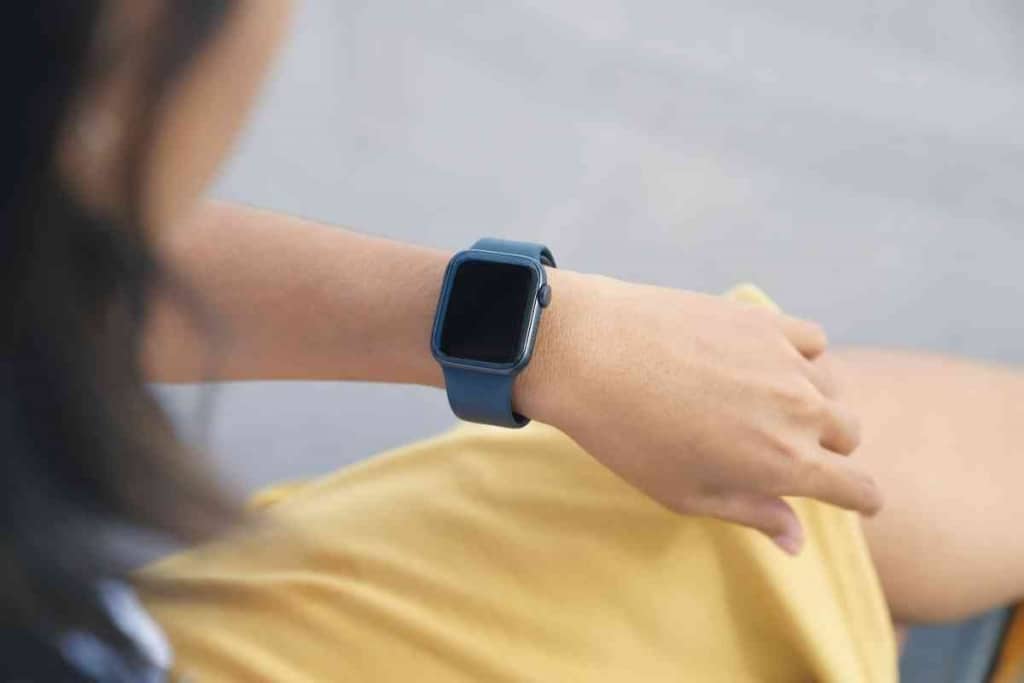 1. Try Doing a Simple Restart
When your Apple Watch isn't working as it normally should, the first thing to try is a simple restart, which may be all your watch needs to get back to running properly.
There are a variety of things your watch could be doing to cause you to be concerned about how it's operating.
Maybe your watch isn't responding when you try and touch or swipe on something. Perhaps the display face has started to go dim every time you check it for information. Or maybe your workouts aren't being recorded or your text messages aren't coming through. All these and more will be reasons why you may start worrying that there's something wrong with your watch.
Before you panic, try this simple technique for restarting your Apple Watch.
First, locate the large button on the right side of your watch. Hold down this button. You will see a prompt on the screen that says "Power Off" after a few seconds. Go ahead and slide that over until the face of your watch goes blank.
Wait for sixty seconds or so. Then, press down that right side button again until the Apple logo appears on your screen.
After a minute or less, the logo should disappear and be replaced with your normal screen icons and displays.
Powering off your Apple Watch will not change any of your settings.
Now, try to use your watch like you normally would. Any glitches should be cleared and your watch should be operating like normal again.
If this is not the case, or something else is preventing you from using your Apple Watch like you normally would, then it's time to try something else.
2. Try Doing a Forced Restart
If, after you tried doing a simple restart, your Apple Watch is still not working properly, another option to try is what is called a forced restart.
A forced restart on your Apple Watch is different from a simple restart as it shuts down the watch in its entirety. You can't do a forced restart if your Apple Watch is currently updating or is in the process of charging. Make sure neither of these two things are happening before you try this option.
In order to force restart your Apple Watch, you will need to press the large button on the right side of your watch as you did before. While you are pressing that button, this time you will also need to press the round crown above the button at the same time.
Hold both of these down until the screen goes blank. Keep holding until the Apple icon appears on your screen.
This should reset your Apple Watch and rid it of any glitches that were causing it to not work like normal. It should also have kept any previous information you had stored in your watch, along with all your displays.
If, after the force restart things still aren't working appropriately, you may need to try the next option for restarting your apple watch.
3. Call Apple Support for Guidance
So, you've tried to do a simple restart on your Apple Watch and that didn't work. Next, you attempted a forced restart, and still, no luck. Whatever is glitching in your Apple Watch is more complicated than most issues, but don't worry. There is still hope.
One of Apple's claims to fame is its excellent technical support for all Apple products. For an industry that produces gadgets that are expensive and sometimes complicated, Apple does a great job of helping even the most tech un-savvy of us navigate and troubleshoot any issues that may arise with our Apple devices.
Calling the Apple support helpline is completely understandable if you can't get your Apple Watch to work properly after trying a simple and forced restart.
In fact, as soon as you get a technician on the line and tell them the issue with your watch, they will first ask you if you've tried both these procedures. When your answer is yes, they will be able to start diagnosing what else could be the issue, and what course of action you may need to take in order to rectify it.
In most cases, the tech support team will be able to help you restart your Apple Watch glitch-free. They are the experts, after all, and have dealt with plenty of issues that are probably similar to yours.