Why Netflix Keeps Crashing On My TV [SOLUTION]
The solution to stop your Netflix from crashing on your TV can be pretty simple with a bit of knowledge. To fix your TV, follow this guide closely.
If you're experiencing Netflix crashing over and over again on your TV, it can be really frustrating, especially if all you want to do is keep on binging Stranger Things. But stay patient because there are a few simple fixes you can try to get the Netflix app running smoothly again on your TV.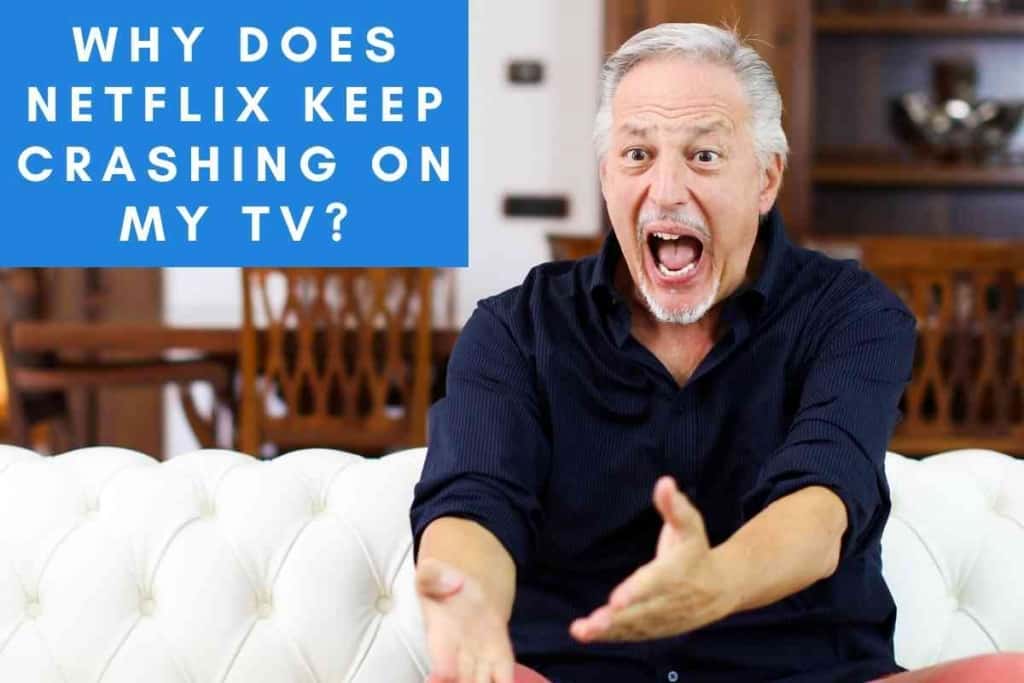 Why Does Netflix Keep Crashing On My TV?
Netflix can keep crashing on your TV because of poor internet connections, cache or data issues, or outdated TV apps that require updates. You can fix the problem by restarting your Wi-Fi, redownloading the Netflix app, restarting your TV, or trying a new internet connection.
Netflix is one of the most popular streaming services, but some users have reported that their Netflix app keeps crashing on their TVs.
This can be very frustrating for the user, especially if they are watching something important or if they are in the middle of a show. In this guide, we will identify the cause and show you how it can be fixed.
This is a common issue that many users have faced with the streaming service. By understanding the way these apps work on smart TVs, we can provide the most accurate and up-to-date solution when it happens.
Why Netflix Keeps Crashing On Your TV
Netflix is a popular streaming service with millions of subscribers. Netflix is a competitor with Amazon Prime, even offering movies and TV shows that can be streamed straight to your TV, but it is not always a simple and straightforward experience.
Netflix has also been known to crash often on smart TVs when users are trying to watch. It can be inconvenient and frustrating, but there are ways to fix the issue.
So, what is causing this? Is it an issue with the app or something else?
Some assume it is due to a Netflix server problem slowing down your smart TV. Others think that it might be due to a bug in the Netflix app itself.
But often, there is a super simple way to fix Netflix. Here are the most common issues that cause Netflix to crash on your TV.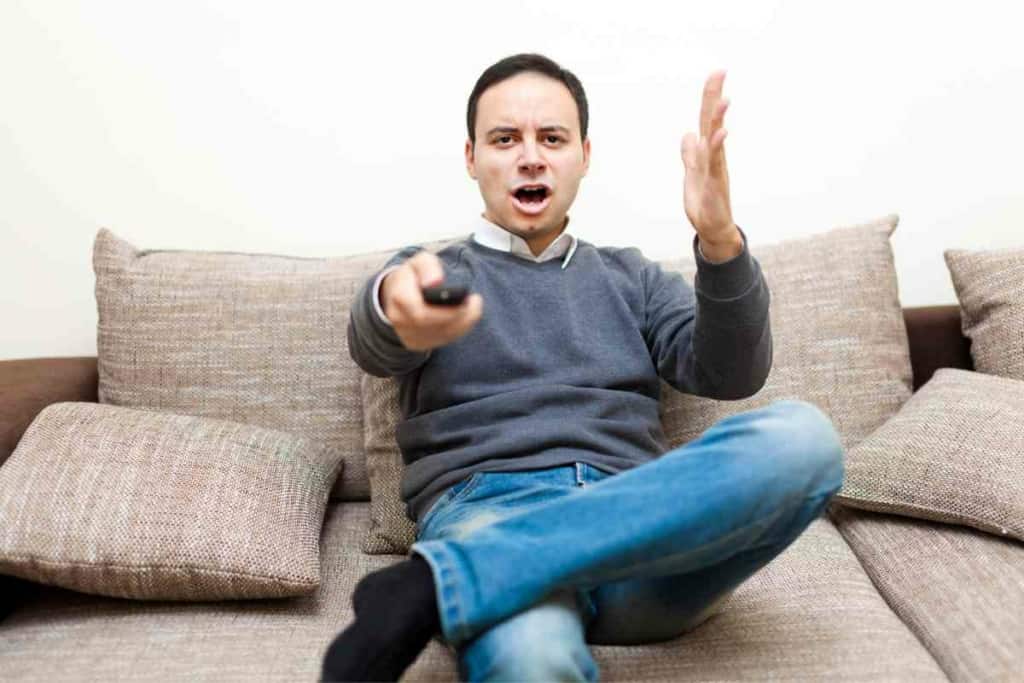 Poor Internet Connection
The most common reason why Netflix keeps crashing on your TV is a poor or inconsistent internet connection. The spotty connection causes slow load times that instantly make the app crash and close.
This can also be due to an overloaded network that includes too many devices. You might need to disconnect your iPhone or Android phone and any other devices from the network while trying to use Netflix on your TV to avoid this problem. Netflix needs a good internet connection to function properly.
You can disconnect your phones easily by putting them into airplane mode or disconnecting them from the wifi and putting them on their mobile data.
The router or modem could also be too far away from your TV. All of these reasons are common issues that cause a slow or unreliable internet connection. This makes the app load slowly, leading to a crash.
If you've troubleshooter your internet and the Netflix app crashes still, try one of these other solutions.
Cache Or Data Issues
A cache or data issue typically occurs when you start using your app to search for a show, and suddenly it crashes. This can be traced to an issue within either your TV, network, or Netflix account and requires a complete restart.
You can unplug your TV, restart your router, and sign out and back into your Netflix account to make a clear cache. All of these solutions have solved the issue in the past. It is difficult to determine exactly which one will do the trick each time.
App Updates
If you are using an older model of the device, there is a chance that the app will crash if it needs an update. There are some workarounds to troubleshoot and update the Netflix apps quickly.
This can also happen on platforms like the Roku device, which often require manual app updates depending on your settings. You can go to the app and click options to check for an update and force download one if available.
This typically only requires the tap of a button, and after a few seconds, your app will be ready to run again. This solves the problem quite often too.
If you are not getting the option to update, you can try deleting the app and redownloading it from the app store. An uninstall and re-install skips the update and simply adds the most updated version to your TV instead.
How Do I Stop Netflix From Crashing On My TV?
Netflix is a great way to watch your favorite shows, movies, and documentaries. But sometimes, it just doesn't work on your TV.
If you've tried everything and the app still crashes, there are a few solutions to consider that we have listed below.
Restart Your WiFi Router
Netflix requires a stable internet connection to stream properly. One of the first things most homeowners will try when something is wrong with their connection is a WiFi router restart.
You can either unplug it and wait a few seconds or use something to click the factory reset or power button on the back. Both methods will do the trick, and you should see a fast reboot.
If your app continues to crash after this, it likely isn't a network problem causing Netflix to crash on your TV.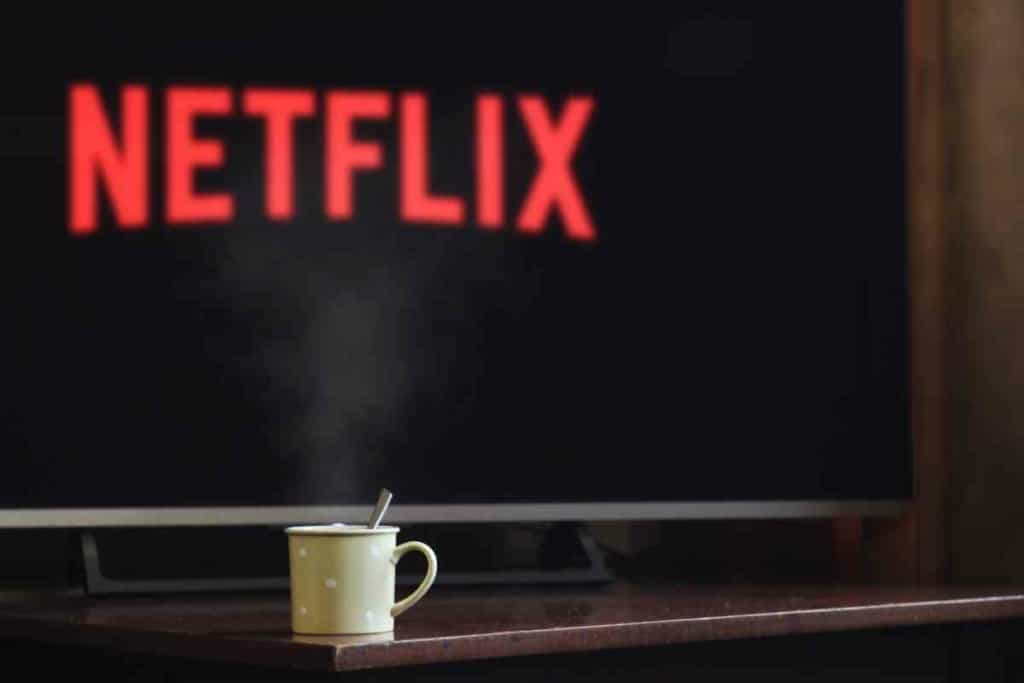 Restart Your TV
The next thing you should try doing a TV reset. Unplug the TV and give it a few seconds before trying to reboot it.
In many cases, this can force a cache and data reset, which could have been causing an issue on your Netflix app. Depending on your TV type, you may need to log back into Netflix or your WiFi.
Delete & Reinstall The App
If these first two methods didn't get your Netflix working again, more dramatic steps are necessary. Try to delete and reinstall Netflix on your TV platform.
This works on Roku TVs often because the app requires an update. The reinstall forces the update, and the Netflix app runs as good as new upon re-downloading it onto your TV.
Upgrade Your Netflix Plan
Depending on how your Netflix is crashing, it could be telling you that too many users are streaming at once.
This can kick you out of the app and force you to upgrade to a more lucrative plan that allows more screens to be running at once.
Try An Ethernet Connection
If you have run out of options and think the network is giving you a problem, many TVs allow for a direct ethernet connection into the wall.
By doing so, you avoid the WiFi issues to create a direct and stable internet connection. If the network was the issue, this would solve your problem right away.
What Else Could I Do To Watch Netflix On My TV?
If you have tried every method and still cannot get the Netflix app on your TV to work, you are not completely out of options. There are a few creative methods that will work to allow you to keep binging that show without hesitation.
Try A Third-Party Streaming Device
There are reliable streaming devices like Roku, Amazon, or Apple TV. They sell hardware that plugs into your TV and gives you a new portal of streaming apps like Netflix.
If you were using the Netflix app on your smart TV, this is a simple workaround to get into the app and avoid any crashing that was occurring before.
Use Your Computer & An HDMI Connection
When your TV is failing you, try going directly to the web with your laptop. This will work if the internet connection is not the issue.
You can get your stream up on your laptop and connect it directly to your TV with an HDMI plug. This is less convenient, but it will get the job done if you cannot discover a fix for your TV.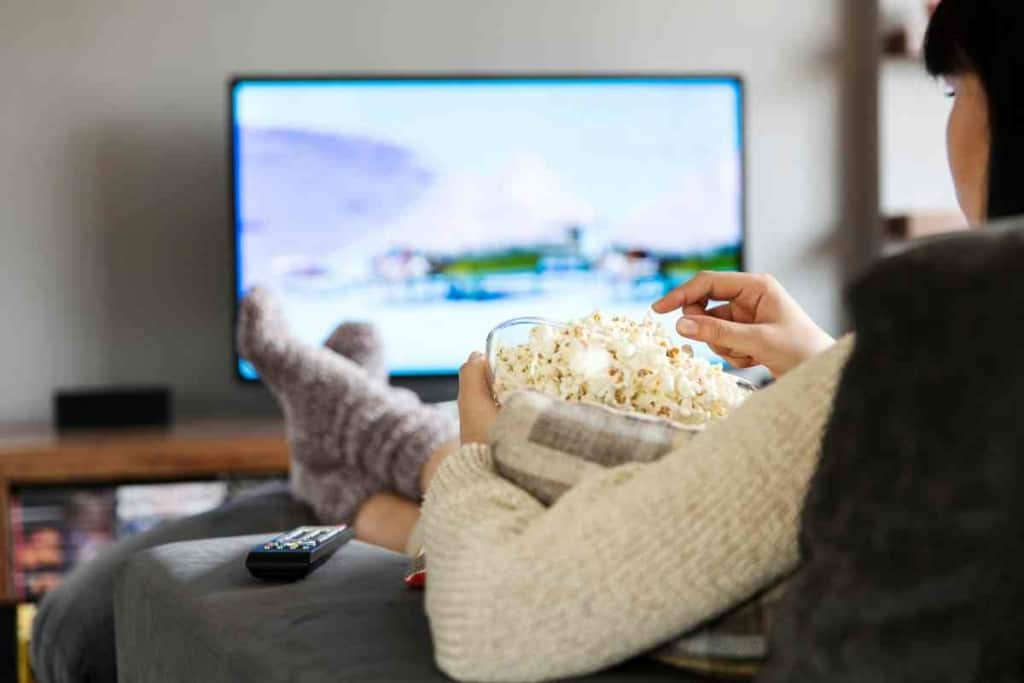 Cast Your Netflix Stream From Your Phone To The TV
The other great thing about Netflix is the casting feature that allows you to stream from the mobile app directly to your TV. Be sure to connect to WiFi to ensure faster speeds too.
This will also work without WiFi if you discover that the internet is causing your TV problems as long as your signal is strong enough.
Related Content
Have more questions about Netflix or streaming services? We love getting into the weeds with step-by-step guides, hacks and tips, and troubleshooting techniques. Take a look at some of these related articles!