Will My FireStick Work In Mexico? [Don't Miss Your Shows!]
If you plan your next vacation to Mexico, you probably want to bring your Fire Stick with you, but will the streaming device work within the country?
The Amazon Fire Stick is the ultimate way to quickly and easily watch your favorite movies and shows – whether you are at home or on the go. However, you may find that your Fire Stick does not function the way you want it to when you go abroad to Mexico.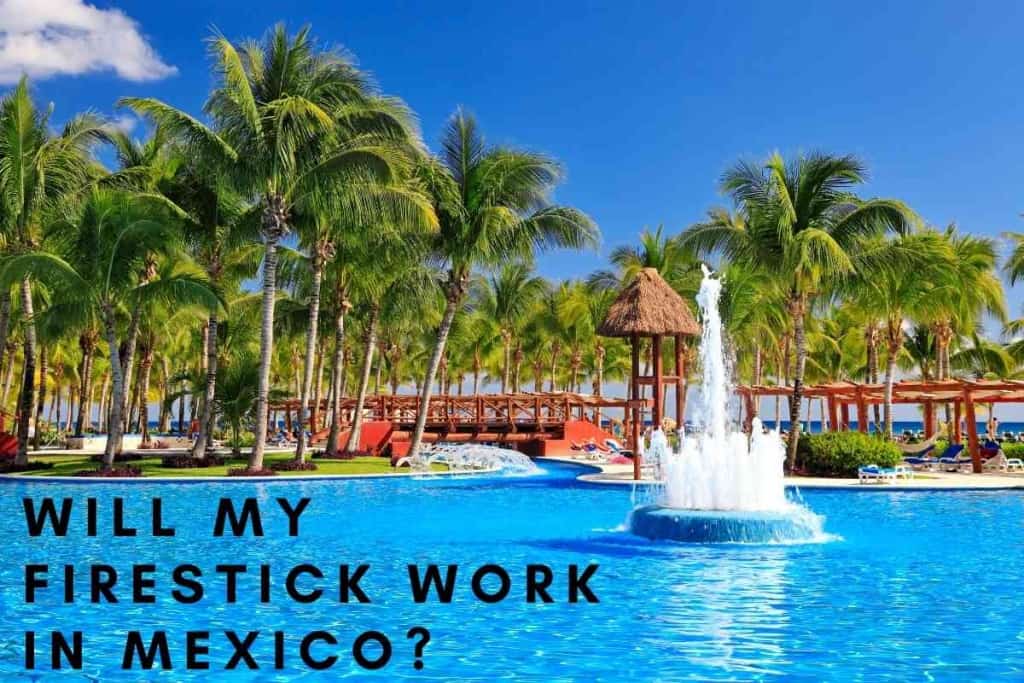 Table of Contents
Will My FireStick Work In Mexico?
The Amazon Fire Stick will work in Mexico, but you may have issues using specific third-party applications for streaming while in the country. To have complete functionality of your Fire Stick in Mexico, you need to utilize a VPN when streaming.
These days, streaming shows and movies through apps is the standard for how pretty much everyone watches TV. Getting your content by streaming enables you to watch what you want whenever you want – without commercials.
However, the Amazon Fire Stick has made streaming even more accessible. All you need to do is plug your Fire Stick into a compatible TV, connect it to the internet, and you have an expansive library of movies and shows at your fingertips.
However, the Fire Stick works a bit differently depending on where you use it. If you are traveling within the U.S., then you can use your Fire Stick without limitation, but if you want to take it to Mexico, you can run into some issues.
To help you understand this further, we are going to take a closer look at whether the Fire Stick will work in Mexico.
After extensively researching Fire Stick's policies, I have gathered enough information to determine whether the device will work in Mexico. My research has indicated that the Fire Stick's functionality varies in each country that you travel to based on the copyright policies of third-party applications on your FireStick like Dinsey+.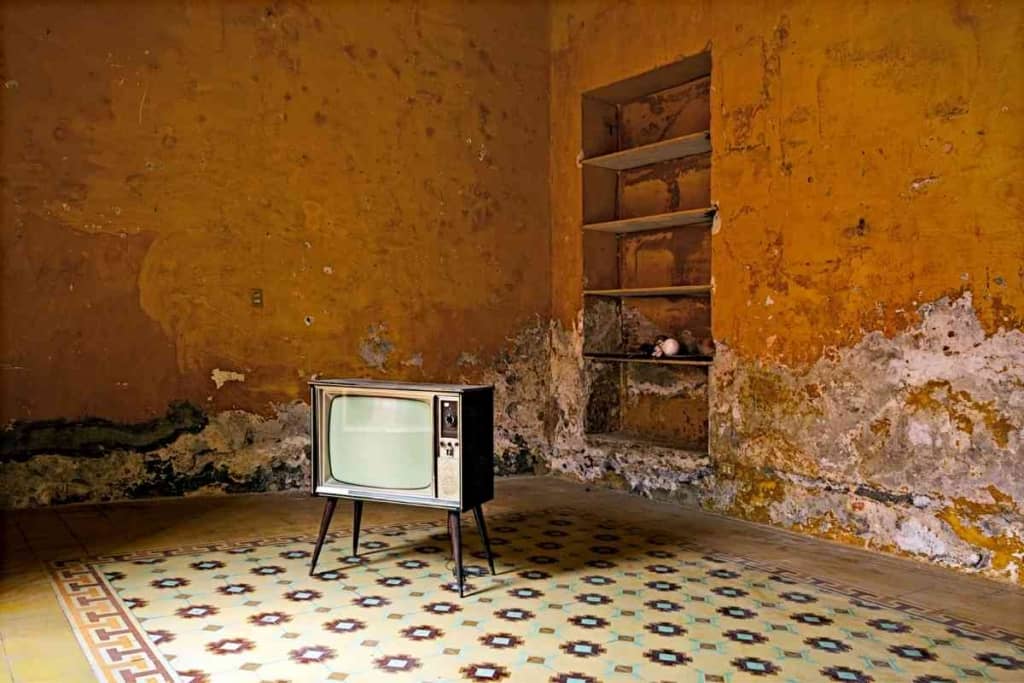 Can I Use My Amazon Fire Stick in Mexico?
Yes, you can use your Amazon Fire Stick in Mexico. Whether you are living in Mexico or planning your next vacation there, you should not run into any issues using your Fire Stick device.
Amazon's services have extended to Mexico, which means that you can enjoy your Fire Stick, as well as other Amazon Fire devices within the country.
As always, before you can use your Frie Stick, you need to make sure that the device is compatible with your entertainment system. All you need is a TV that has an HDMI input and a Wi-Fi connection. If Wi-Fi is an issue, you can always use your mobile hotspot as an alternative – provided that you have the internet speed and data to support streaming on your mobile device.
Fire Stick Limitations in Mexico
Although your Fire Stick device will work in Mexico, you will find that there are some limitations with how it operates.
This has mainly to do with the streaming applications that you want to use while in Mexico and not the Fire Stick device itself.
The majority of people that use Fire Sticks are connecting their devices to their favorite streaming applications like Netflix, Hulu, Prime Video, and HBO. Each application has a different policy for streaming abroad – including Mexico. This means that you may run into trouble when you open up certain applications.
You could potentially have limited content (or different content) – or the service may not be available at all.
Popular streaming services like Netflix are available in Mexico, but the movies and shows that you can watch are likely to be different, which can be a bit disappointing for some travelers. In addition, applications such as HBO are not available outside of the U.S. at all – meaning that you will not be able to use your Fire Stick device to stream certain services.
The main reason for this is that streaming apps are legally obligated to adhere to copyright laws, which dictate where their content can be streamed. That is why you may have issues using your Fire Stick in Mexico.
With that being said, your Fire Stick will work, but you may run into some limitations with how you can use it. Luckily, there is a way that you can stream whatever you want in Mexico to bypass any limitations that you run into with your Fire Stick.
Use a VPN with Your Fire Stick
If you are sitting down to stream your favorite content in Mexico and are finding that the show or movie you want to watch is not available – or that your favorite application does not work at all, it is easy to feel defeated in this situation.
However, there is a workaround for this that you can implement so that you can watch whatever you want while in Mexico. The best way to do this is to use a VPN with your Fire Stick. A VPN enables you to use an IP address located in a different country.
This is a handy tool to utilize while traveling to Mexico, as it enables you to connect to a U.S. server to stream anything that you want in the same way as if you were back home.
There are a ton of different VPN services available, and they are becoming more popular each year for this very reason. Whether it is for work-related reasons, security, or simply to stream your favorite show, VPNs are a lifesaver for so many people around the globe.
Setting up a VPN on Fire Stick is very straightforward, and the process is quite similar to downloading an application.
You need to select a VPN of your choice, download the application, and then connect to a U.S. server so that you have full functionality over your Fire Stick. Some VPNs are free – whereas others will cost money. The best way to approach this is to use a reputable VPN that offers a free trial so that you can test the product before you buy it.
Can You Use Fire Stick Internationally?
Yes, you can use Fire Stick internationally. Amazon has made Fire Stick available in over 50 countries around the globe so that the device can be used by travelers and by residents of other nations.
With that being said, it is important to understand that although the Fire Stick device will work internationally, some of its functions may be limited. If you want to use any of the functions that are built-in to your Fire Stick device, they will work abroad in either of the countries on Amazon's list. However, additional third-party applications may be limited internationally.
Each streaming application is tied to copyright laws and agreements for the content that they make available.
Some applications are not available abroad at all, such as HBO, which can only be streamed within the United States. Other applications such as Netflix and Hulu may be available internationally, but the content in their library will be different than if you were back home.
If you want to find out the exact limitations of your Fire Stick, you need to check the policies for the streaming application that you want to use. Each app will have different guidelines on international steaming, and some are much more reliable than others.
Much like with streaming in Mexico, the best way to get around these limitations is to connect your Fire Stick to a VPN so that you can watch whatever you want.