How to Find and Access Free Movies on Roku
The many channels offered by a Roku device open up a completely new world of unlimited streaming options for you. With a Roku device, you not only get access to all your paid streaming services but also to several free channels with some amazing content. You can watch blockbuster movies and popular TV shows spanning a wide range of genres, all for free!
You can find and access free movies on Roku through various channels. These include Roku's very own The Roku Channel and much more such as Pluto TV, Sony Crackle, and Tubi. You can also live stream various channels by choosing the "Streaming Channels" option on Roku's home screen.
Once you've invested in a Roku device, you don't necessarily have to spend money on paid content. You can browse through Roku's extensive library to enjoy several popular free channels. Let's look at the various Roku channels that offer free movies and how you can stream them on your Roku device.
What Roku Channels Offer Free Movies?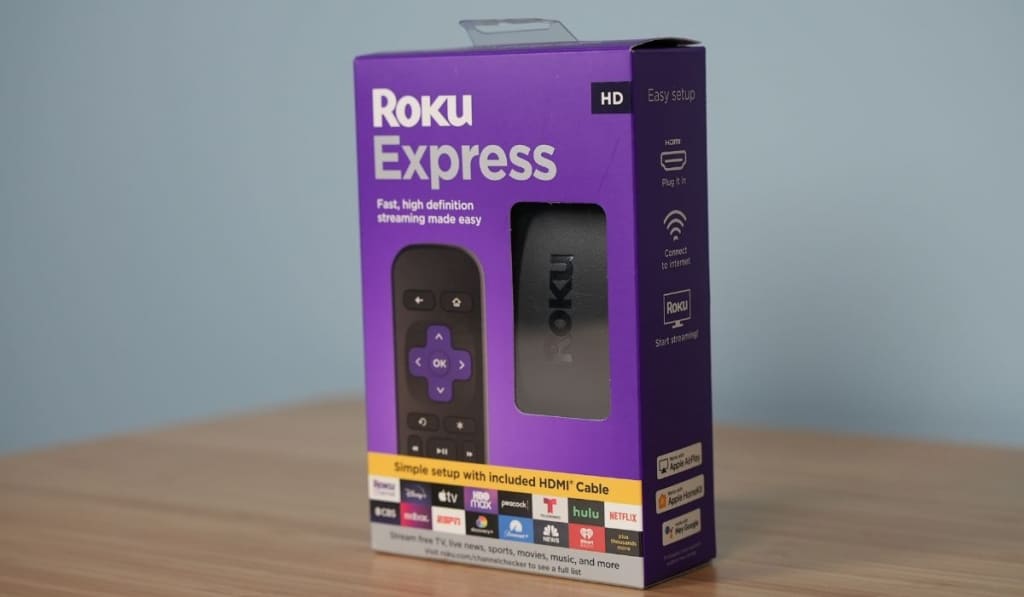 There are many free channels on Roku, and surfing through the whole library can take quite some time. Let's look at some of the best Roku channels where you can watch free movies, starting with Roku's own channel:
The Roku Channel
The Roku channel offers great entertainment for the whole family. You can watch movies as well as live TV channels, documentaries, and movies on this channel. With old and new titles and exciting featured content added every week, it has something for everybody.
This channel is home to countless Roku Originals, more than 150 live-streaming channels like ABC News, a dedicated "Kids & Family" experience, and thousands of free movies and TV shows, all with fewer ads than you'll find in usual broadcast TV.
Some popular titles available on the Roku channel include "Armageddon," "Contagion," "Point Break," "Bill & Ted's Excellent Adventure," "We Bought a Zoo," and "Peppa Pig," which is quite a popular series among kids.
Sony Crackle
Previously known as just Crackle, the Sony Crackle channel offers an exciting mix of ad-supported movies and TV shows. The varied selection offered will ensure that you never get bored with what this channel has to offer.
You can watch original content on Crackle like the comedy-drama series "Snatch," or opt for a classic movie like "The Karate Kid." Some of the other titles available on Sony Crackle include "Spanglish," "The Taking of Pelham 123," and "Pride and Prejudice and Zombies."
Remember to register for a free account in case you want to save a movie or a TV show to a playlist.
Pluto TV
You can watch thousands of movies and more than 100 channels for free on Pluto TV. Its large collection of streaming content is not only available on a steaming-on-a-TV schedule format, but on-demand as well.
You can browse live TV, which is similar to having a cable subscription, only you won't be required to pay any monthly fees. However, you'll need to register for an account before you can save your preferred channels and create a playlist.
You can search the titles on this channel by category and watch anything from sports to drama, to kid's TV. The selection of titles available includes classics like "CSI," "Unsolved Mysteries," and "Hell's Kitchen."
Tubi
The wide range of TV shows and movies from multiple genres offered on Tubi makes it a well-sought-after channel. With unique sections like the "Not on Netflix" and "Only on Tubi" categories, viewers can enjoy content that's different and fresh. Make sure you register for an account if you wish to use the wishlist feature.
From horror movies like "Resident" Evil to exciting Western dramas like "True Grit," there's something for everybody. In addition to the usual genres like kids, comedy, drama, and horror, you'll also find some niche categories like K-dramas and anime on this multi-content channel.
Vudu
The "Movies on Us" category on the Vudu channel offers an extensive collection of highly popular free movies from different genres, making it a good place to binge-watch your favorite movies.
Some titles in its long list of selections include "Paddington," "The Evil Dead," and "Walking Tall: The Payback." Be sure to register for an account so that you can save your favorites on a playlist.
How to Find and Access Streaming Channels on Roku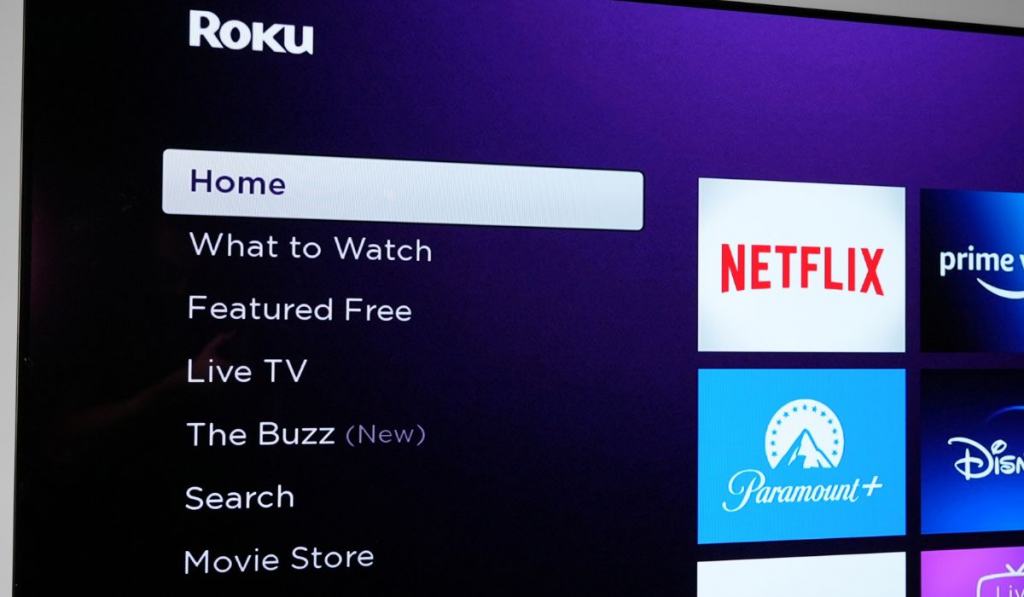 The Roku Channel Store has quite an extensive line-up of free channels, and it's not too difficult to find them. You can access these free channels easily by following the step-by-step guide given below:
Press the 'Home Button' on the Roku remote to go to your device's home screen.

Select 'Streaming Channels' and then press 'OK' on your remote. This will allow you to browse through all the channels on Roku and filter them according to the genre.

Select 'Top free movies & TV' before pressing 'OK' on your remote.

A complete list of the high-ranking free channels available on your Roku will appear. Scroll down by using the down arrow button on your remote.

Press the 'OK' button to get additional information about any channel. 
The best place to begin your search for live TV options is the Roku Live TV Zone. Look for a channel you like and simply add it to your Roku.