Are Replacement AirPods Refurbished? Does It Matter?
Apple's extended warranty, which is called AppleCare+, comes with many benefits. One of those benefits is the ability to cheaply replace lost or stolen items. iPhones, iPads, and even AirPods are available for replacement with AppleCare+. But are the items you receive as replacements, new or refurbished?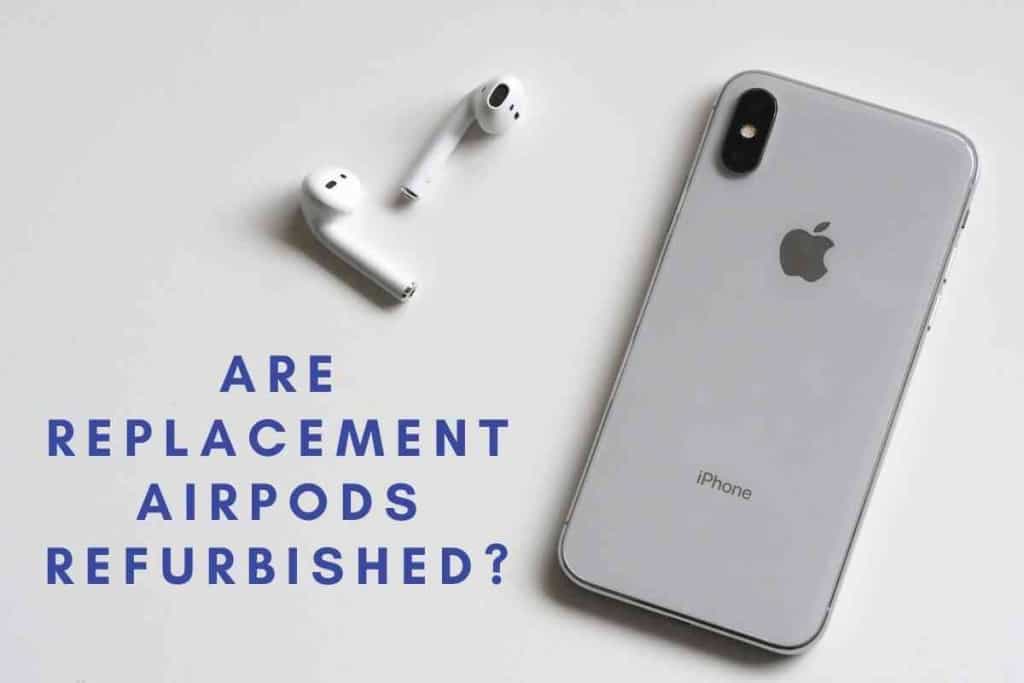 Table of Contents
Are Replacement AirPods Refurbished? 
AirPods and other devices that you receive from Apple at a discount price for replacement are either returns or refurbs. This doesn't mean they're low quality, though. These items have been repaired with the highest-quality parts available, and they should be in full working order once you receive them.
Apple's replacement program that comes with AppleCare+ is only one way to get your hands on a discounted Apple product. There is also a special refurbished section of Apple's online store where customers can browse and purchase certified refurbished products. These devices are much cheaper than the retail price, and they function completely fine. Apple's refurbished products are even backed by a one-year warranty.
You can visit the refurbished Apple store to see what's available at any time. The stock changes quite frequently, but at the time of this writing, iPhone 11s, iPad Airs, and several different models of Mac computers were being offered at great discounts.
Will My Replacement AirPods Always be Refurbished?
Manufacturers can provide cheap replacement options with their warranty because they take advantage of returned and refurbished items, charging deductibles to consumers at a much cheaper price than what they really cost.
This means you might receive a replacement AirPod that was previously broken and then repaired, but it doesn't mean it will always be refurbished. It might be an AirPod from a set that someone purchased and then returned shortly after. Your replacement AirPod might even be a completely brand new one – one that was part of a set where the other bud ended up broken during production.
Refurbished products can even be considered "New" or "Like New" conditions.
Just because one component inside of a device has malfunctioned doesn't mean the product is in poor condition.
Often, replacing the malfunctioning component will return the item to "New" or "Like New" condition. There's no reason to panic if you receive a refurbished AirPod as part of your replacement plan.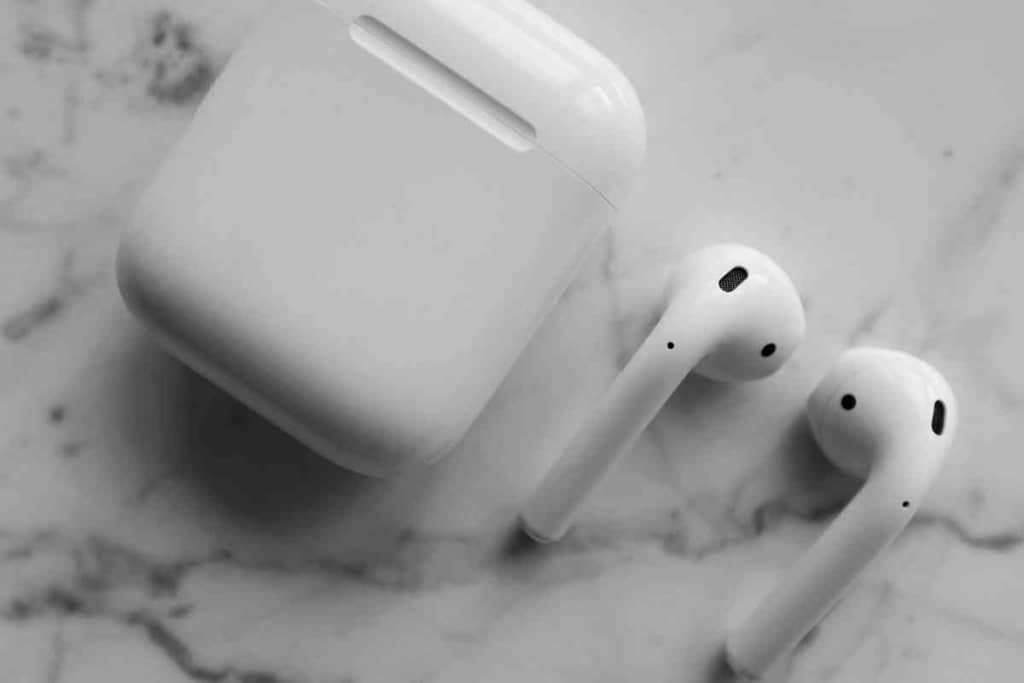 How Do I Get My Replacements?
Apple doesn't replace your entire unit. Instead, they replace individual pieces for a small fee.
This means you don't have to purchase an entire unit if just a single AirPod stops functioning. Apple even offers replacements for the Charging Case itself.
The replacement process can be started over the phone or online. You can also visit an official Apple Store to have the faulty AirPod replaced even sooner. Other Apple Authorized Service Providers will likely have replacement AirPods on hand as well.
Best Buy is one of the most popular options for AppleCare+ customers when seeking replacement items.
They have great customer service, Geek Squad members on hand, and are oftentimes more convenient than specialized Apple stores.
Apple's Geek Squad might even be able to repair your broken device. The repair price is quite a bit cheaper than the price to repair, so repair should always be your first choice if possible.
Below is the full pricing for having AirPods repaired or replaced:
Repair
The repair costs of all types of AirPods and Charging Cases are $29
Repair of an AirPod counts as one incident, counting towards your two-repair per year limitation
This means if you need both AirPods repaired, that will count as both your allotted repairs
A replacement AirPod may be loaned to you while repairs are being done in some scenarios
Replacement
AirPods Pro – $89 per AirPod
Wireless Charging Case for Pro – $99
MagSafe Charging Case for Pro – $99
AirPods – $69
AirPods(3rd generation) – $69
Wireless Charging Case – $79
MagSafe Charging Case – $79
What Else is Covered by AppleCare+?
All brand-new Apple products come with a one-year limited warranty that protects customers from manufacturing issues.
AppleCare+ goes beyond the warranty, extending it by a year's time, and provides accidental damage protection for devices twice per year. The accidental protection does come with a deductible, but it's much cheaper than the price to replace a device out-of-pocket. For example, screen repair on a phone is only $29.
AppleCare+ also gives customers 24/7 access to priority technical support, free battery replacements, and local repair services not available elsewhere.
AppleCare+ subscribers can even have a repair technician come to their location to fix a device, though this service is only available in select areas of the country. As for long repair times, Apple will send AppleCare+ subscribers a temporary replacement device while repairs are being completed.
AppleCare+ must be purchased on the device within 60 days of original purchase. It can be purchased at point-of-sales, at an Apple store, or at an Apple Authorized Retailer like Best Buy.
It can even be activated entirely digitally after a software wellness check is remotely performed on your device.
How Much is AppleCare+?
AppleCare+ is quite affordable when compared to other extended warranties. It varies from device to device, but it ranges anywhere from just a few dollars per month to $50 per year. As for headphones, including the AirPods, AppleCare+ is only $29 for two years.
Below is how much AppleCare+ costs for some of Apple's most popular products:
Mac Computer – $99 for three years
iPad – $69 for two years
iPhone – $79 for two years
Apple Watch – $49 for two years
Headphones – $29 for two years
Apple Display Monitor – $149 for three years