How Much Does It Cost To Replace An AirPod?
Whether you've accidentally lost or damaged your AirPods or your charging case, an authorized Apple Service Provider or Apple itself can replace or service your product. A replacement will allow you to enjoy a seamless listening experience without spending a ton on a new pair of AirPods.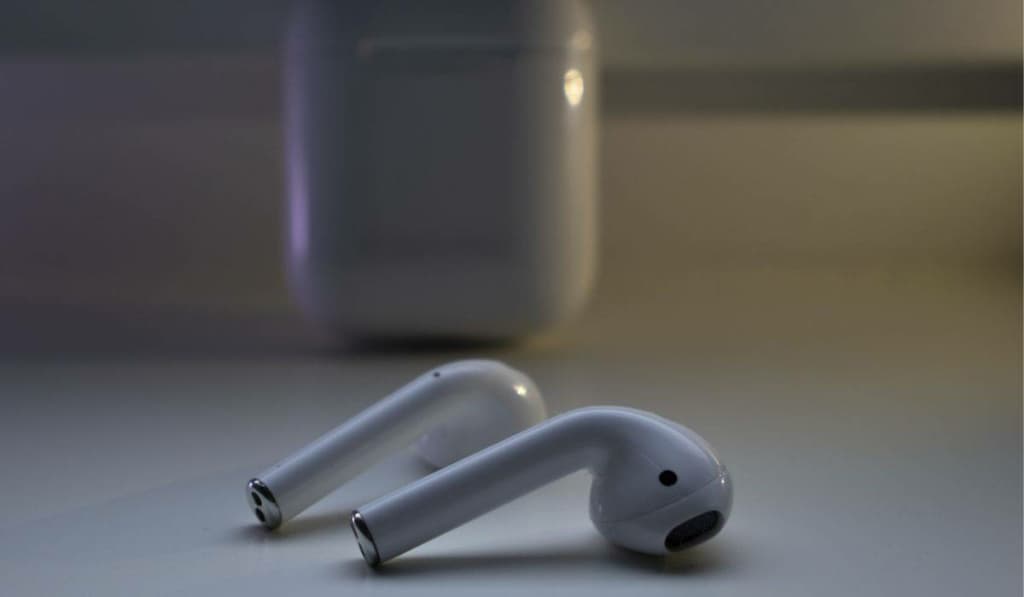 How much does it cost to replace AirPods?
If you have AppleCare+, you'll have to pay a $29 fee to replace each AirPod. Without AppleCare+, it costs $69 for each replacement AirPod, $59 for a standard charging case, and $69 for a wireless case. Airpod Pros cost $89 to replace, and the case is $99.
AppleCare+ doesn't cover lost or stolen AirPods.
Whether your AirPods are covered by warranty, Apple still offers an after-service guarantee. The company guarantees any repair or service to your AirPods for 90 days or until the Apple warranty ends (whichever is longer). Let's look at how much you'll need to spend to replace your AirPods and how you can track them to avoid this issue in the first place.
AirPod Replacement Prices Explained
How much you'll spend to replace your AirPods depends on whether you have AppleCare+ and whether your AirPods are covered by warranty or not. The total amount you'll have to pay also depends on the specific component you need to get replaced.
You might not have to pay anything for the replacement if the issue is covered by AppleCare+, consumer law, or Apple's one-year limited warranty. However, if these three things don't cover your AirPods, you'll have to pay out-of-warranty fees for their repair or replacement.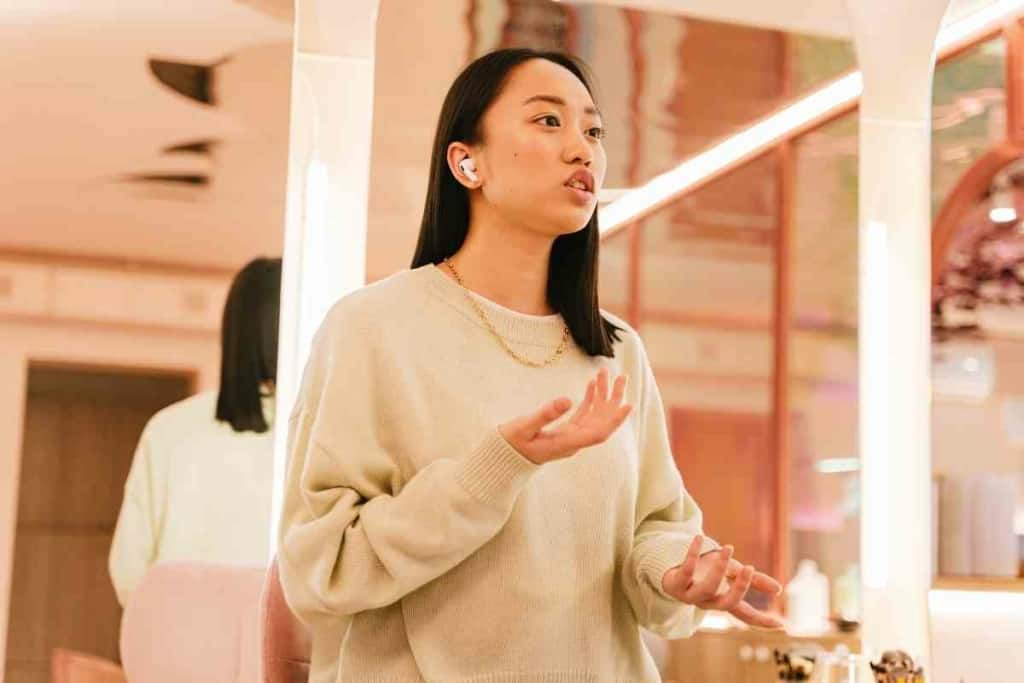 What Is AppleCare+ and Does It Cover AirPods?
AppleCare+ for Headphones increases Apple's one-year warranty to two years, starting from the date you purchase AppleCare+. It covers up to two accidental damage incidents per year, but you'll have to pay a $29 service fee per incident plus any applicable tax.
If you have AppleCare+, you can also return your damaged Charging Case or AirPods to Apple, and they'll replace the items.
Replacement Costs for Damaged AirPods
If your charging case or AirPods are damaged, you can take them to an Apple Store and replace them by paying an out-of-warranty fee. On the other hand, if you have AppleCare+ for Headphones, then you'll only have to pay the service fee for the replacement.
The AppleCare+ fee for AirPods Max is $29 per incident, while the out-of-warranty fee depends on the component that requires repairs. It's better to consult an Apple service representative for a more accurate estimate.
The AppleCare+ fee for AirPods Pro is $29 per incident, while the out-of-warranty fee is $89 for a charging case or AirPod. Lastly, for AirPods, AppleCare+ charges $29 per incident, while the out-of-warranty fee goes up to $69 per AirPod.
If your AirPods are not covered by warranty, then replacing a standard charging case will cost $59, and a wireless one will cost $69.
Remember that you'll also have to pay any applicable tax and an additional $6.95 shipping fee along with the out-of-warranty fees.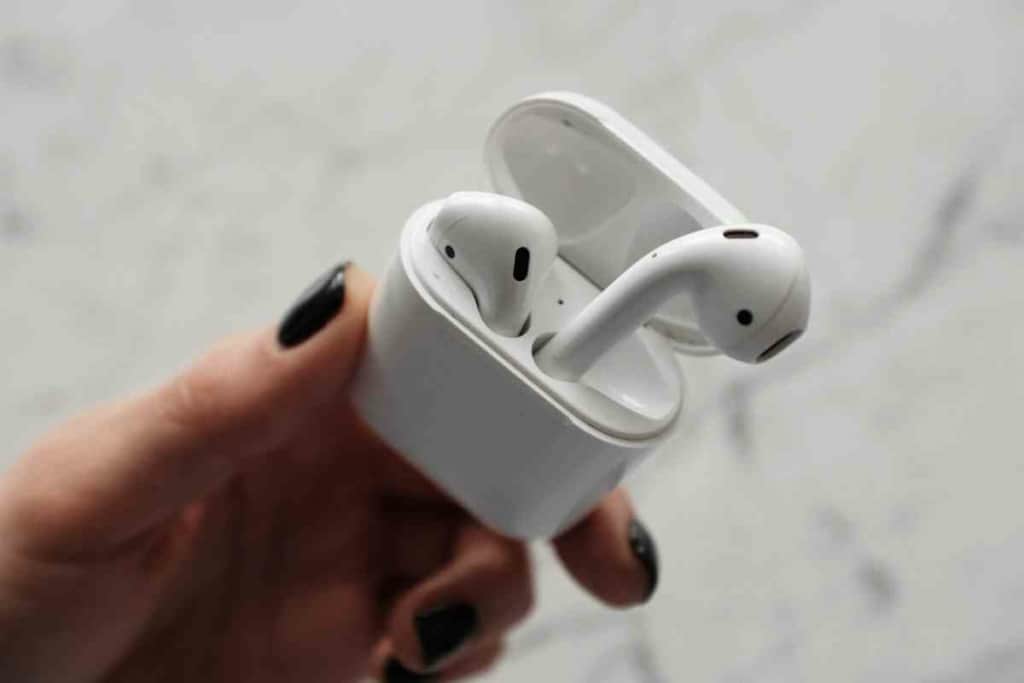 Replacement Costs for Lost AirPods
Unfortunately, AppleCare+ doesn't cover stolen or lost AirPods. So, if you've lost your charging case or AirPods, you'll have to pay a lost fee or purchase completely new ones. Apple charges a lost fee of $89 for each AirPod Pro and $99 for a charging case.
Similarly, the lost fee for each AirPod is $69, $59 for the charging case, and $79 for the wireless case. However, you'll also need to pay any applicable tax and an additional $6.95 shipping fee.
AirPod Battery Service
If your AirPods' battery issues are covered by AppleCare+, consumer law, or Apple's limited warranty, then the company will service your earphones for free. Keep in mind that this doesn't include batteries that have been drained from regular use over time.
In those instances, you can have your battery serviced by paying an out-of-warranty fee. However, there's one exception to this rule. If you have AppleCare+ for Headphones and your AirPods' battery retains less than 80% of its initial capacity, then Apple will service your earphone's battery at no extra cost.
How to Replace Your AirPods
If you've lost your AirPods or charging case, then there are a few replacement options you can opt for:
Go Directly to an Apple Store
You can replace your AirPods by making a Genius Bar reservation at an Apple Store. Replacements are also available at all Apple Authorized Service providers.
However, make sure you have your AirPods and their serial number on hand before going for a replacement. You'll find the serial number on the original sales receipt, the original AirPods box, or the charging case.
You can also call Apple Support and mail your AirPods in for service. But ensure you know your AirPods' serial number before talking to an Apple Support advisor. After mailing, it will take around a week for you to receive the replacement charging case or AirPods.
Also, remember that if you don't have AppleCare+ for Headphones, replacing your charging case or AirPods will cost you a pretty penny.
Order Replacement AirPods Online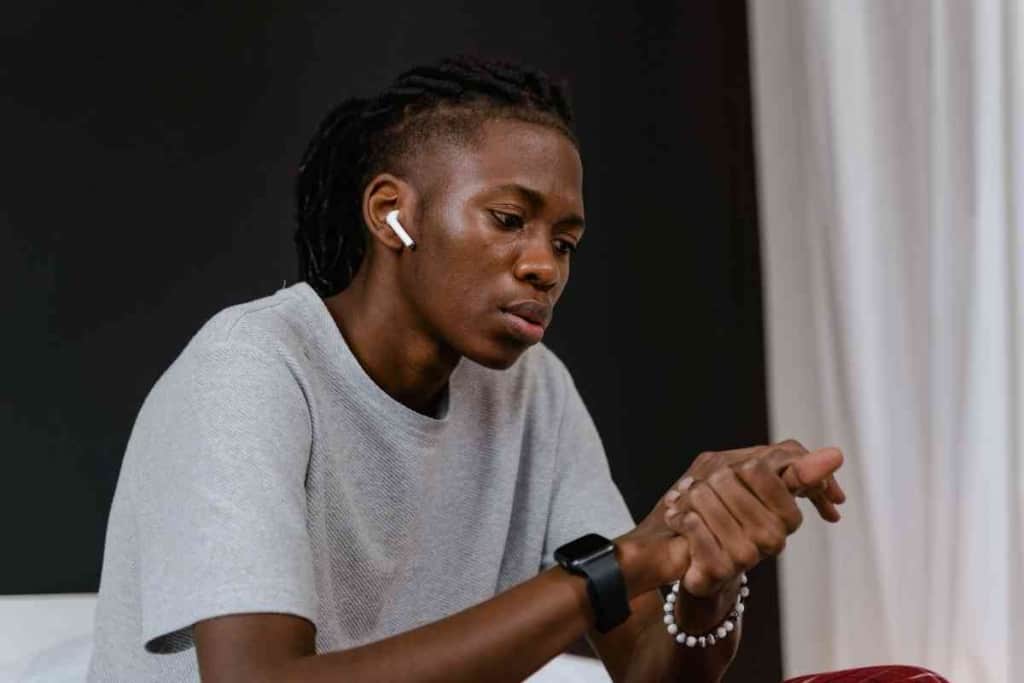 Sign Into Your Apple Account
One of the perks of owning Apple products is easily ordering replacement parts. However, before ordering replacement Airpods, it is important to ensure that you are signed into the correct Apple account.
You may encounter problems with payment or receiving the correct replacement product without being signed in. To check, go to your device's settings and tap on your name at the top of the menu.
From there, verify that the Apple ID listed is the one associated with purchasing Airpods or any other Apple products.
Once you have confirmed this information, you can feel confident proceeding with ordering your replacement Airpods. This simple step can save you time and hassle in the long run.
Select the "Lost or Missing" Icon
The second step in locating your lost or missing AirPods is to click on the icon for Lost or Missing AirPods on the Find My app.
This will bring up several options, including playing a sound to help locate them, marking them as lost, and ordering a replacement.
Ordering a replacement is simple; just select the "Order Replacement" option and follow the prompts to choose your style and customize your order. Keep in mind that if you have Apple Care+, you may be able to get a discounted replacement.
So before you hit that order button, check to see if you have coverage and take advantage of any potential savings. Losing AirPods can be frustrating, but with just a few clicks on the Find My app, you'll be well on your way to getting them replaced.
Tap on Replace lost AirPods
After checking your charging case and confirming that one or both of your AirPods are lost, the next step is to order a replacement.
Fortunately, Apple offers a variety of options for ordering new AirPods. You can visit their website or call their support line to set up an order for just one AirPod, or a completely new set.
You can also choose whether to have them shipped to you or pick them up at an Apple Store. It's important to note that replacement AirPods have a fee associated with them, so consider things like Apple Care coverage before placing your order.
However, once you have your replacement in hand, you'll be back to enjoying the convenience and ease of wireless listening in no time.
Select the AirPods Variant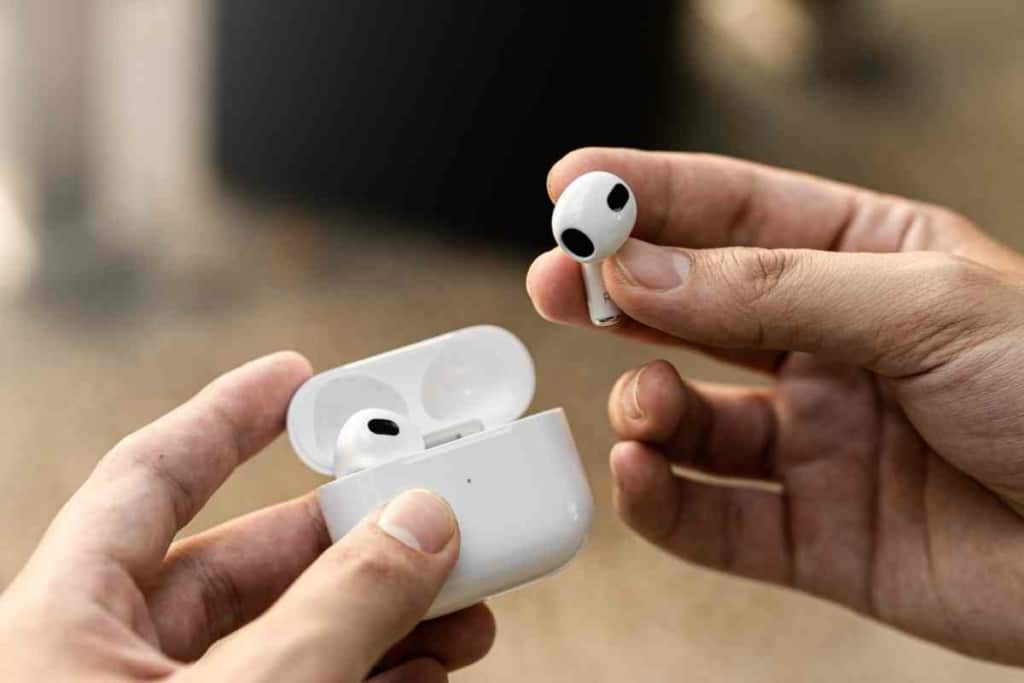 The fourth step when ordering replacement Airpods is to choose between the available two variants.
The standard model comes with a charging case, while the wireless charging variant includes a wireless charging case, allowing for easier charging on compatible surfaces.
Both options feature the same audio technology and capabilities. It's important to note that the replacement Airpods will not come with accessories, such as ear tips or Lightning cables, so those must be purchased separately if necessary.
Buy Third- and First-Party Replacements at Retailers
In most cases, you'll have to directly go to an Apple Store for an individual AirPod replacement. However, it's important to note that most of these listings offer refurbished models that someone else might have already used.
Fortunately, several other options exist for replacing your AirPods and the charging case, both from Apple and other third parties. For example, the AirPods Wireless Charging Case (on Amazon) is available for under $65.
While the AirPods Pro charging case isn't available at most retailers, a few well-reviewed third-party cases for AirPods Pro are available online, like this one (on Amazon).
The replacements for AirPods Pro ear tips are much easier to find online, with several popular options on Amazon, like this set (on Amazon) that comes with six total pairs or this black foam one (on Amazon) that offers a different feel and look from original Apple tips.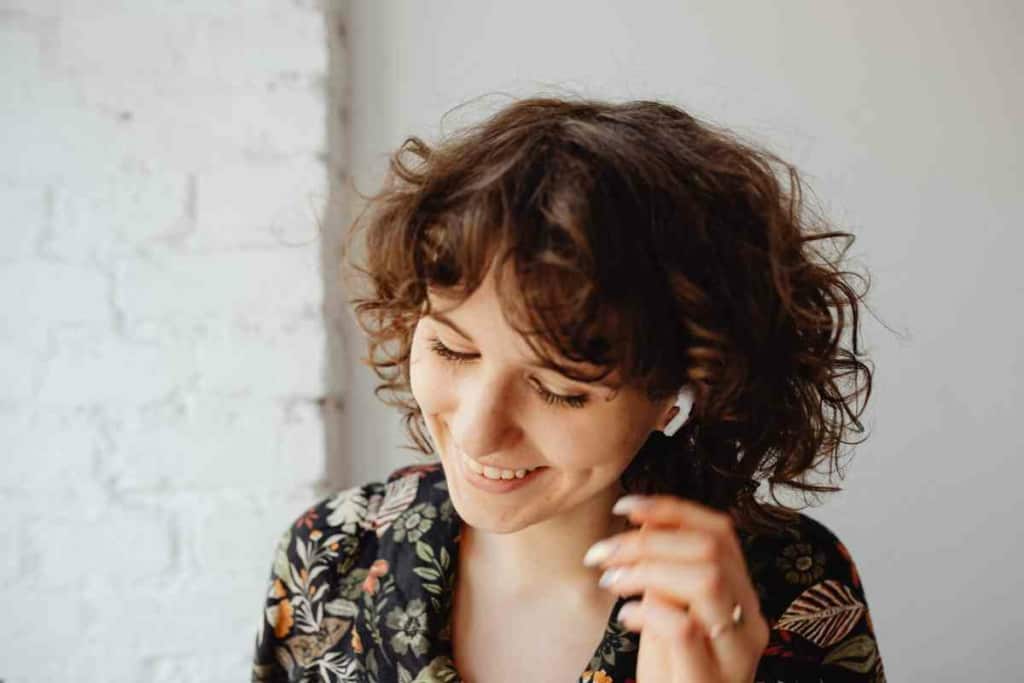 Lost AirPods Case Replacement Cost
If you're the proud owner of Airpods Pro, you may wonder how much a replacement charging case would cost if your current one got lost or damaged.
The answer may surprise you: $99. That's nearly twice the cost of the standard Airpod charging case, which sells for $59.
So why the hefty price tag? It turns out the Airpod Pro charging case includes a wireless charging feature and an integrated battery to provide additional charges for your earbuds on the go.
So while it may be pricier, this specialized case could prove to be worth the investment in the long run. However, it's always worth checking if your insurance plan covers replacement costs before making impulsive purchases.
Can You Track AirPods?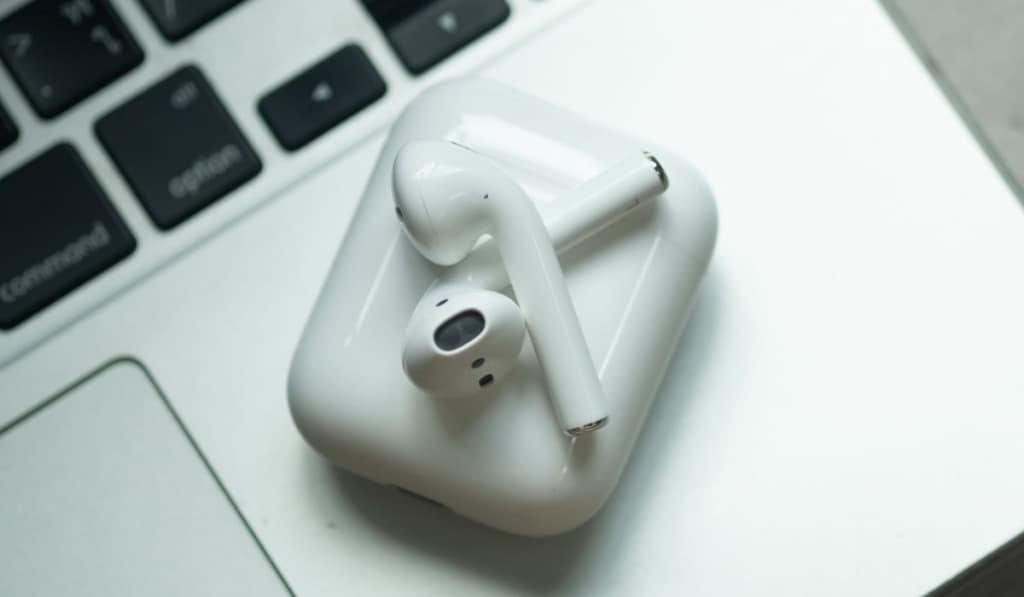 Before you start splurging on a new set of replacement AirPods or a charging case, it's always best to try tracking down the buds you've lost. Fortunately, AirPods are designed with tracking functionality, enabling you to track them from your phone.
Here's how you can track your AirPods with your Find My app:
Launch the Find My application on your iPad, Mac, or iPhone.

Select 'Devices' on your screen's bottom. This will show you a list of your paired devices, their latest tracked location, and when they last pinged.
You can also use these steps to track other third-party earbuds compatible with the Find My app.
Related Content You May Find Interesting
Here are some more articles that may be of interest to you about AirPods!What Does Airpods Red Light Mean?
Summary
This article provides information about replacing AirPods, including the cost of replacement and repair services for AirPods and their components.
It explains that the cost of replacing AirPods depends on whether they are covered by warranty or AppleCare+.
It also details the cost of replacing a charging case, AirPod Pros, and AirPods.
Furthermore, the article explains that AppleCare+ does not cover stolen or lost AirPods.
It provides information on how to replace AirPods, including going to an Apple store, ordering online, or contacting Apple support.
The article also explains how to get your AirPods' battery serviced.