How Do I Answer a Call on AirPods?
This post may contain affiliate links. As an Amazon affiliate, I earn from qualifying purchases.
Since the introduction of the first generation of Apple AirPods in 2016, they have revolutionized the market.
We can confidently say that we are in the wireless era.
Did you know that you can answer that urgent call while still aiming at the hole in your golfing session?
But the main question remains, how do you answer a call on AirPods?
How Do I Answer a Call on AirPods?
When on AirPods, simply double-tap either of your AirPods outer part to answer a call. Once you double tap, you should hear your caller through both Airpods. Afterward, you can perform the same action to hang up the call.
Apple introduced us to an actual wireless era that we never imagined.
True wireless means that you can adjust the volume, pause, and resume music, and even answer calls simply by tapping the pods in your ears.
While you may have this fantastic feature, you may be wondering how to put it to use.
The procedure for answering phone calls with Apple AirPods differs based on the model.
While not all AirPods use the same controls for iPhone calls, some practices are standard across all models.
When Apple's AirPods debuted in 2016, there were certain features they lacked.
As a result, Apple introduced various improvements and adjustments along the way for the proceeding models.
One of the functionalities brought was the ability to make, receive and end calls.
Additional advancements in later AirPods models ensured a new wireless listening experience for the Apple ecosystem and new methods for customers to engage with their other devices.
For example, users may play, pause, and skip tunes by merely tapping on the side of the first and second-generation AirPods.
In addition, the touch-sensitive sensors equipped in these AirPods models enable the phone call feature.
The AirPods Pro debuted in 2019 with many upgrades, including a new force sensor control system that interprets orders when a user gently squeezes the stem.
The differences between the AirPods models are not restricted to aesthetics and new functionality; they also influence behaviors, like how you engage with phone conversations.
The move to force sensors on the AirPods Pro, for example, implies that the finger taps that worked on prior AirPod generations will not function on the Pro model.
Both variations, however, enable some typical activities, such as asking Siri to make or receive phone calls.
How Can I Answer a Call on the First and Second Generations of AirPods?
Yes, you can answer a phone call on both the first and second-generation AirPods.
Answering calls is as simple as tapping your pods for both the first and second-generation Apple AirPods.
The Apple AirPods include built-in touch sensors and beamforming microphones in each earpiece.
It implies answering calls is possible provided you are wearing your pods and carry on a hands-free conversation.
Suppose you are already wearing AirPods and get an incoming phone call, double touch anyplace on the exterior of either pod.
It does not matter if your AirPods are of the first or second generation.
However, you must tap twice for the first generation, unlike for second-generation, where you only tap once.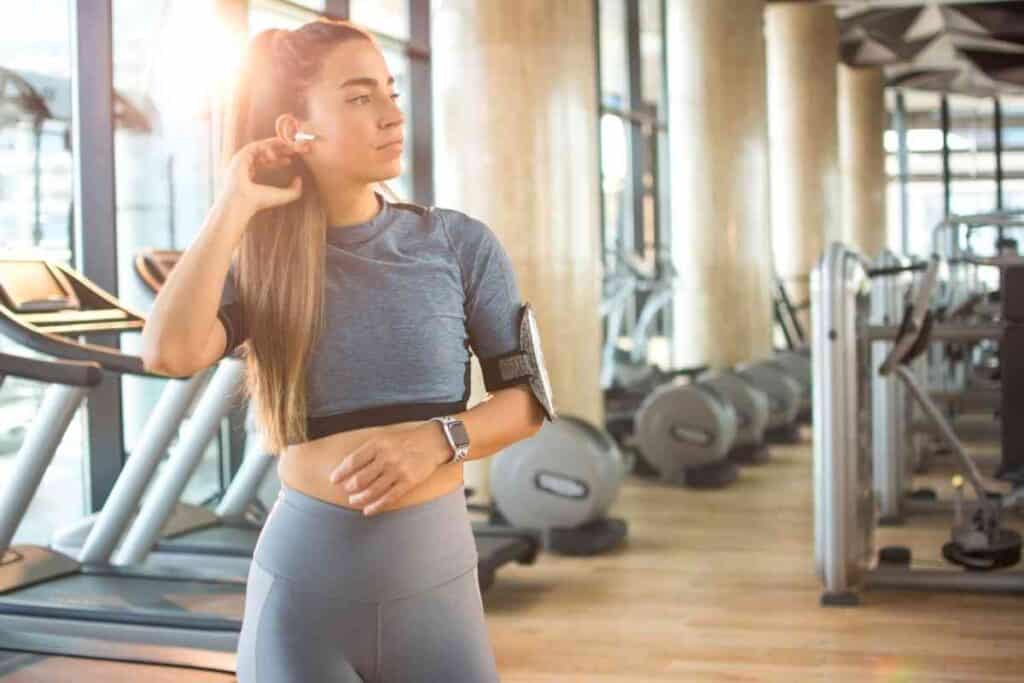 How Can I Answer a Call on AirPods Pro?
AirPods Pro works a little differently than generation one and two AirPods.
Certain controls, however, for AirPods pro are still right there on the pods.
Also, unlike the first and second-generation AirPods, where the sensor is on the pod, with AirPods Pro, the touch control is on the stem.
It is referred to as a force sensor, a flat, touch-sensitive area found on the stem of both earbuds.
How can you respond if you receive a call while wearing your AirPods Pro? Squeeze or press the force sensor.
Can I Decline or End a Call While Wearing AirPods?
Say you want to decline an incoming call. Is it possible if my AirPods are connected? The answer is yes.
If you're going to ignore an incoming call, do nothing until it is sent to voicemail.
You can also choose to reject using your iPhone by either pressing the side button or rejecting the call using the on-screen controls.
Double pressing, the Force Sensor declines and sends the call immediately to voicemail.
The procedure is similar whether you own generation 1 AirPods, generation 2 AirPods, or AirPods pro.
You can also end your call while still connected to your AirPods.
Once your conversation is over, follow the same procedure.
Again, double-tap your generation 1 AirPods, tap once if you are using generation 2 AirPods, and squeeze or press the force sensor to end the call if you own AirPods pro.
How Can I Make My AirPods Announce Incoming Calls?
Did you know that you may have your AirPods announce an incoming call to assist you in deciding whether to accept it? If you didn't already know, now you do.
So, how do you get them to announce when there is an incoming call?
Scroll to the Settings app on your iPhone and touch on the phone symbol in the Settings app.
On the phone, an allow icon will appear.
When you press, it will display an Access section, and you may select to Announce Call by tapping on the symbol.
Other alternatives include setting your AirPods only to announce calls while they are on your ears.
Can I Use the Voice Command for My Phone Calls?
Since its establishment, Apple has made a mission to provide its consumer with several ways of completing a single task.
Also, when it comes to phone calls, it maintains the same tempo.
So, you might be wondering which other procedure you can adopt when answering, ending, declining, or making a phone call.
Remember Apple invented its voice command, Siri.
If you are privileged to own or use an iPhone operating on iOS 14.5 or any later operating system, you are lucky to use the Siri voice command.
You can pick up or reject a phone call by saying answer or decline. 
Other applicable commands when using Siri voice commands are yes and no.
Before you can use the Siri voice command on your device, you must first enable the option in the Settings app.
Begin by opening the Settings app on your iPhone and select the Siri icon.
After that, go ahead and turn on the Announce call settings.
So, how do I make or announce a phone call? Say it out loud.
Hey Siri, dial Antony's number from your phone's contacts list.
There may be even more unique and imaginative ways to use AirPods to connect with others soon with each new update.
The following are the simplified steps:
Navigate to your iPhone's device settings.
Scroll down and select Phone from the drop-down menu
Then select Announce Calls from the drop-down menu.
Since there are several options given, ensure that you choose the Headphones and Car icon.
How Do I Answer Calls With AirPods If I Have an Android device?
Many people assume that linking an iOS device to an Android device is impossible.
However, they do not realize that it is a possibility—enjoying iTunes on your Android phone, to name a few examples.
Two devices with different operating systems can now link thanks to technological advancements.
Similarly, you may use your Android device to access some iOS functions.
As a result, connecting Apple AirPods to your Android phone is possible, and you can receive, make, and finish phone conversations.
Although it is a valuable feature, it is not as convenient and straightforward as syncing two iOS or Android devices.
The Bluetooth features of Apple and Android allow for the establishment of a connection.
So, how do I establish the connection? The first step is to scroll down to the Bluetooth settings on your Android device.
If it is the first time to pair the two devices, search to pair a new device.
On the other end, switch on your AirPods and ensure that they are ready to pair.
Your Android device searches and displays the name of your AirPods on the screen.
Click on the name and allow both devices to pair.
As pointed out earlier, establishing the iOS and Android is not straightforward; hence they may hesitate to pair.
In this case, you should long-press your pod's back if you are using first or second-generation AirPods or the stem if you are using AirPods Pro until a light appears.
Then, finalize by confirming a second time your pods have paired.
Closing Thoughts
Technological advancements have made our lives easier, but Apple has streamlined it.
While at first, it may not sound like such a hassle pulling out your phone and answering a call.
But imagine if you are in the middle of a gym session and you receive a call or want to make an urgent call.
Apple enables you to tap or say aloud whether you want to pick or decline a call.
Also, suppose you had forgotten to place a grocery order with Apple AirPods and a device running on the latest operating system.
In that case, you can place your order without interrupting your session.