How Do I Backup My iPhone When Storage Is Full?
This post may contain affiliate links. As an Amazon affiliate, I earn from qualifying purchases.
Today, our iPhones are basically extensions of us. They contain vital digital information that we cannot afford to lose, like work files, precious photos, contacts, random information, and any other data that you store there.
The good news is, your iPhone backs up some of your data; however, the bad news is, there is a limit to the amount of data it can store.
So, let us look at how you can backup your phone even when the storage is full.
How Do I Backup My iPhone When Storage Is Full?
If you're trying to backup your iPhone to a Cloud service but your storage is full, you can either remove extraneous files from your Cloud to free up space or you can usually purchase additional storage space for a minimal fee. Regardless of your Cloud service, space is required to backup your iPhone.
A couple of services and applications claim to have a solution to storage issues, but as much as they do, it's best to start with services provided by Apple itself.
You can use iCloud and iTunes to back up your phone settings, applications data, text messages, contact list, photos, and videos.
Let's take a closer look.
Backing up with iCloud
iCloud is a feature on iPhones that automatically backs up your data, but you have to turn it on first.
You can do that by:
Connect your phone to WI-FI network
Go to setting (tap on your name), then click on iCloud
Look through to find "Manage Storage," then tap on Backups
If your iCloud backup isn't turned on, turn it on by clicking on the switch button
Confirm that your WI-FI connection is still on, and then click on "Back Up Now."
Once you do that, check to see the data you have backed up by tapping Settings, then iCloud, go to storage, tap on Manage Storage, then click on your device. You will see all your latest backup listed here.
Apple only allows you to backup 5GB of data.
Once this limit is reached, you will receive an error message every time you try to back up some more data. If you want more space, you will have to pay a monthly fee depending on the size you want.
For instance, if you want an additional 50GB of storage, you will pay 99 cents per month.
For $2.99 per month, you will get 200GB of storage. And for $9.99 a month, you will receive an additional 2TB of space.
You can also share your iCloud storage plan with a maximum of five other family members.
Of course, when you go for this option, you will have to go for larger storage plans like 200GB or 2TB.
Sharing a storage space doesn't mean that everyone will get to see your confidential files, but rather, each person will enjoy their own privacy and will use their own accounts with iCloud – just like people with their own plans.
One person can manage a family storage plan, but you all get to share the space.
To set up a family storage plan:
Go to setting and click on your name
Find family sharing and tap on it
Then click on iCloud storage
Choose the amount of space you want for your family. It can be either 200GB or 2TB
Click on "Add Member" to add your family members to the plan. They will receive invitations through a text message, which, if they accept, their names will appear on the plan.
If you like, you can add other benefits like group app store purchases for your family.
The maximum amount of storage you can buy from Apple is 4TB.
When you reach this limit, you will have to discuss among yourselves who should limit their space or who to opt-out of the plan.
Backing up using iTunes
You can also back up your data with iTunes.
However, you will need a computer (either your Mac or Windows PC) that's running iTunes for this to happen.
Then, you should make your iPhone communicate with that computer using WI-FI or a USB cord.
Here's how you can go about it.
On your computer, open iTunes.
Link your iPhone to your computer.
From the summary page, click file then devices, then tap on "Back Up Now."
With iTunes, you can also back up your application data, text messages, videos, and photos from your phone.
And the best part is, iTunes backup is free.
The only things you should take note of include:
It is best to do iTunes backup manually if you want a successful operation. Doing it automatically will use up a lot of your network bandwidth, making it turn off.
You will need enough computer hard drive storage space for your backup. This is important when videos and photos are included in the backup.
You may also need to back up your computer just to safeguard your data. This is because, with iTunes backup, you are simply transferring your data from your iPhone to another device, which can also be damaged.
You will need to install appropriate drivers to make communication between your iPhone and computer possible. You won't be able to transfer or copy your photos from your computer to iPhone without doing this.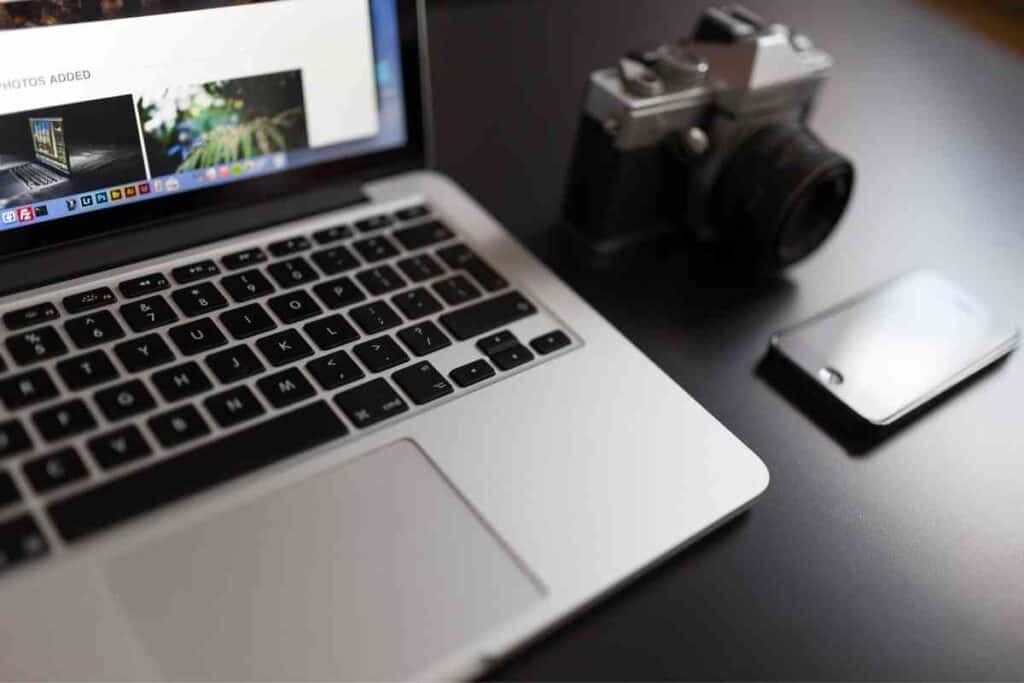 Backing up your iPhone with other online storage options
Besides the services provided by Apple, there are some applications that you will run on your device that'll allow you to backup your data into their cloud.
These applications are usually much cheaper than iCloud and give you the flexibility of switching to android, that is, if you are not planning to stick with Apple forever.
Unlike iCloud, these other online storage options won't allow you to backup some of your data like text messages, applications, application data, settings, voicemail, and other items that you usually back up.
However, you will be able to back up your videos, photos, and contacts.
People with a lot of data to back up would use these online storage options for videos and photos because they are cheaper and then use iCloud for all the other types of data.
Also, if your iTunes backup storage is full, these options can come in handy.
Moreover, you can access your data from any other device using these applications as long as you have an internet connection.
You can easily share your data with other people using the service's iPhone app or online with these applications.
You can also upload data from your computer and view it from your phone.
Usually, when using your computer, you will have to upload data manually.
However, you can set your iPhone to upload this data automatically when you are connected to a network.
Some of these online storage options include:
Google Drive
One Drive
Amazon Cloud Drive
How to backup your iPhone with Google Drive
Make sure your phone is connected to a WI-FI network.
If you don't have a google account, you will have to create one for yourself.
Go to your apple store and download and install the Google Drive app on your iPhone.
Open the app and click on the three lines at the top left corner (also known as the hamburger menu).
Next, tap Settings (the gear icon) and then hit "Backup."
Tap "Start Backup" to begin the process.
The advantages of using Google Drive to backup your data include:
When running out of space, you can get unlimited 15GB extra storage for free using Google. You can keep all your photos and videos here for as long as you want.
You can easily migrate to an Android device in the future when using Google Drive.
You can also access your data on any other non-apple device at your convenience. For instance, you can easily transfer files from laptop to computer.
Can you save your iMessages on Google Drive?
Yes, you can. On the Google Drive app, go to "Advanced Settings" then select "Backup settings." Select SMS to backup your iMessages, and you can also do the same for WhatsApp messages.
Click on the back button to save your data, and you will be all set.
Backing up your iPhone with OneDrive
OneDrive allows you to backup your photos and videos to its cloud.
Like Google Drive, you will first have to download the OneDrive app from the apple store.
Login into the app with your Microsoft account and make sure you are connected to the WI-FI network.
Go to settings (normally indicated by the gear icon) on the app, and then click on Camera Upload.
Turn it on by tapping on the toggle switch to automatically upload your photos and videos.
But, just to make sure that your videos are also uploaded, on the same page, turn on "Include Videos."
Backing up your iPhone using Amazon Cloud Drive
Visit Amazon and sign in to your account. Create one if you don't have an account already.
Next, go to Apple App Store and download the Amazon Cloud Drive app and launch it.
You will be prompted to sign in and set your account. Once you do that, tap the "Menu" button on the app and then go to settings.
Select "Auto-Save" and turn it on.
Mark the boxes for the data you want to back up, i.e., your videos and photos.
You are now set, your data will automatically back up.
Amazon Cloud Drive will give you 5GB of free storage to share with your family and friends.
When you reach this limit, you will have to pay an annual fee of $19.99 for 100GB or $59.99 for a 1TB plan.
Closing thoughts
There are so many options when you are running out of space on your iPhone.
Since iCloud and iTunes allow you to backup all your data, including messages, applications, application data, settings, and voicemail, you can use them for just that.
Then you can use other online options like Google Drive for large-size videos and photos.