How Do I Manually Backup My iPhone?
With the current trends in technology, backing up of data has been one common safety mechanism for file safety and storage.
The process helps recover data that might be deleted, lost, or transferred to another phone when purchasing a new one.
For iPhone users, this has been made easy by the existence of safe spaces on the web.
There are multiple avenues of backing up that iPhone users get to choose from.
How Do I Manually Backup My iPhone?
To manually back up your iPhone, go to Settings, input name, select an iCloud backup, then tap Backup Now. Use Wi-Fi instead of cellular data to save money. To retrieve your backups, go to Settings > Input your name > iCloud > Manage Storage > Backups.
Your iPhone backup includes files stored using that device and not any other file or settings previously backed up.
This means all other items such as contacts, photos, reminders, notes, or any other that were not backed up by your current iPhone cannot be found in touch back up. 
Additional data types that can't be backed up in the iCloud Backup can be added on iCloud Drive and shared among different devices simultaneously.
The only data that can be stored in the Backup include:
Device Setting
App data
Ringtones
App Watch Backups
Photos and Videos
iMessage, text (SMS), MMS messages
History on different Apple Services, e.g., Music, movies, TV shows
Home screen and App organizations
Visual Voicemail password (SIM card used for voicemail should be inserted)
Apart from iCloud, there are other venues of Backup, including using Mac or using Windows PC.
To back up with Windows PC, first, connect your iPhone to your computer using a cable.
Go to the iTunes app, and on the top left of the iTunes window, click the iPhone button.
Click Summary, then Backup Now (below Backups).
To authenticate your Backup, click Encrypt Local Data and set Password.
To use Mac as your Back up:
Connect your iPhone to your computer using a cable.
In the Finder Sidebar, select your iPhone.
Go to General and set Back up all your data in this iPhone to your Mac.
Go to "Encrypt Local Data" and encrypt your data by giving it a strong password.
Click Backup Now.
To use Finder to Back Up, macOS 10.15 or later is required.
To connect your iPhone wirelessly, set up Wi-Fi syncing.
When uploading your data, be sure to trust iPhone backup options.
The sites have been troubleshooting, and encryption ensured to be top-notch.
You are sure not to expose your data to anyone but yourself.
You are also provided with 5GB of storage space to store your data, backups, iCloud photos to store your photos and iCloud Drive for your documents, among others.
Have you ever received messages like, "this iPhone hasn't been backed up in weeks"? Sometimes, the storage might not be enough for your data, and you end up using all of it up.
So, you need to either clear up space by deleting items or pay some fees to extend the storage capacity up to 50GB, 200GB or 1 Terabyte.
This should not scare you since the iPhone approves it and you are not being conned.
How Do I Find My iPhone?
To find your lost iPhone, use the Find My app on another phone or go to iCloud.com/find.
iPhone users are sure of a personal gadget in their possession that is very hard for an unknown user to access due to the security.
Otherwise, you can misplace or get your phone stolen, so the iPhone gives specific measures to protect your device in this situation.
You can use Find My on another iPhone to locate your lost device.
If your iPhone doesn't appear in the list of devices, then the Find My wasn't turned on in your lost phone.
Still, there is another way to find the phone once you sign in to iCloud.com/find.
Second, mark your device as lost or turn on Lost Mode.
This is done by choosing the device's tab on the items checked on the Find My app, then select your device.
Scroll to the bottom and select Mark as Lost or Lost Mode and select Activate or Enable.
Follow onscreen steps to allow your contact information to be displayed on the screen of your lost phone where anyone who gets to it can contact you.
Click Activate.
When you mark the device as lost, a passcode secures your information and disables Apple Pay services.
After marking as lost, report to local authorities of your missing device; you will need your serial number for them to track the device.
To locate the number, go to applied.com on a web browser.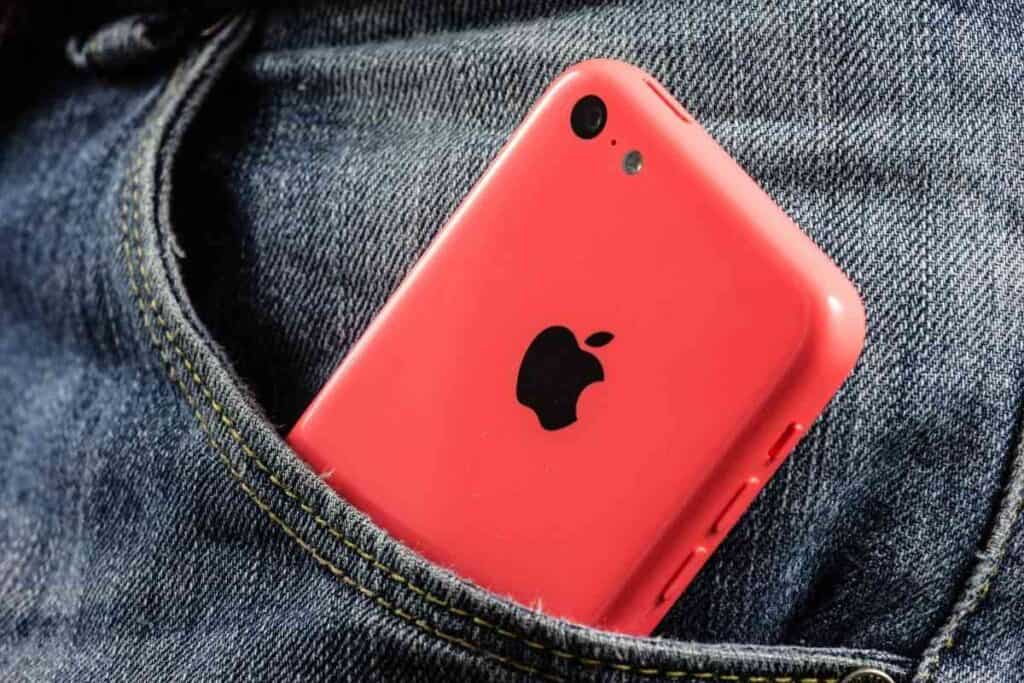 Sign in and go to the Devices section and select the device to see its serial number.
If still, it is unretrievable, use a device with iOS 10.3 or later that is signed into your Apple ID.
Go to Settings, scroll down to see devices signed into your Apple ID, and tap the device name to view the IMEI/MEID number.
Also, check the barcode of your device's original package for the serial number.
If you still can't retrieve the serial number, contact Apple Help.
If AppleCare+ covers your iPhone for Theft and Loss, file a claim for an iPhone replacement.
Use Find My app or iCloud to claim, but do not log out from your account from the device before approval.
After filing a claim, but nothing is done, you can erase device data.
This should be the last option since after erasing, you can't track the phone anymore.
When you erase, Activation Lock keeps your information in the device from being accessed until your Apple ID or Password is provided.
If your iPhone uses the cellular, report to your wireless carrier to disable your account.
This prevents texts, calls, and data usage; file for a claim if your device is covered under a wireless carrier plan.
Lastly, remove the lost device from your trusted devices after AppleCare+ has approved your claim for Theft and Loss or a wireless carrier plan.
How Do I Reset My iPhone?
To reset your phone, go to Settings > General > Reset > Erase all content and settings.
Factory resetting deletes all your data from apps, contacts, passwords, photos, to any other information and settings from your phone.
Resetting will not change the firmware or software version of your Device and the Device will look new to the new user.
There is another way to reset your iPhone, known as hard resetting.
This is done by simultaneously pressing and holding down the down volume button and the sleep/wake button.
As soon as the Apple logo appears, release both buttons.
Before factory resetting your device, it is advisable to back up your data to restore them after resetting.
How Do I Lock My iPhone?
Some protection features include using face ID, Apple Watch, Touch ID, or Passcode.
There are different security measures to protect your iPhone from intruders.
One is protecting your phone by locking it.
This prevents one from navigating past the lock screen.
Using face ID, you need to wake your phone by tapping it or raising it, then glance at it.
When it unlocks, the lock icon changes from open to closed.
The Apple Watch feature enables you to unlock your phone once you have your Apple Watch present.
This feature allows you to open it as face unlock but when wearing your mask.
Just wake it and have a glance.
The touch ID is the common one among many iPhone users for its effectiveness and flexibility.
It works when you press the home button with the finger you registered Touch ID with.
For the passcode, this is a simple security option that is used widely.
When the screen wakes, swipe from bottom to up and the keypad pops up.
You then enter the registered passcode, and it unlocks.
To lock your iPhone, click the side or wake/sleep button depending on your model. The phone locks automatically once inactive in a minute or so.
Closing thoughts
Each iPhone user should use the set security measures available.
This ensures the confidentiality of your data and prevents inconveniences caused by the transparency of your phone's content.
With all these, one should always take care of the phone as it comes with extra costs and time-wasting trying to find your lost or stolen phone.
Judging from the price of an iPhone, any loss will have a significant effect.
With the security options available also, the passcode is usually the most secure one.
Therefore, all iPhone users are advised to use a passcode as the primary security option and any other as an optional choice. With these in place, be sure to have the ultimate iPhone experience.