How Many Gigabytes Are In My iPhone? 3 Ways To Tell!
One of the most important factors to remember when buying a new iPhone or upgrading an existing one is how many GB and storage capacity it can offer. Without GB, you cannot use an iPhone correctly, and it limits what apps you can use photos you can take, and the overall speed of your device. Knowing how many GB your iPhone has allows you to stay on top of storage space correctly.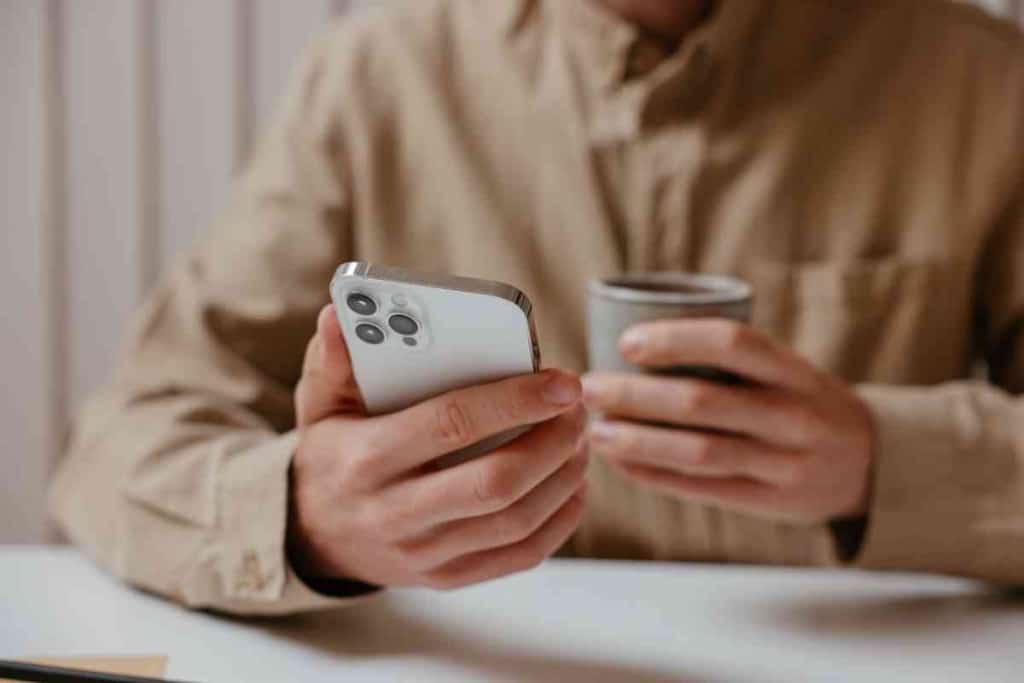 Table of Contents
How many GB is my iPhone?
iPhones released in the past few years have at least 32 GB with the option to upgrade as high as 1 TB. You can check how many GB an iPhone has by looking in the settings, syncing your device with iTunes, or checking with your phone provider. If you need more GB, you can upgrade your iCloud.
Apple uses unique features to maximize iPhone GBs, like the Optimize Storage capability. You can use these techniques to monitor your iPhone's GB. This guide also includes a detailed chart with the GB options available on each iPhone model.
All information below from Apple and iPhone releases about devices has been gathered directly. These techniques work well and offer you the best opportunity to manage your iPhone correctly.
How Many GB Is My iPhone?
GBs represents the total storage space available on an iPhone. Depending on your iPhone type and budget, the number of GB will vary anywhere from 32 GB to 1 TB.
If you are unsure how many GB your iPhone has, check a few different ways. When checking, you can also look at your current storage to see total GB and available GB based on current usage.
When you start to run out of available GB, you'll notice your phone is slower, and apps don't run as well. Maximizing your data and storage is critical to get the most performance from your iPhone.
3 Ways To Check How Your iPhone GB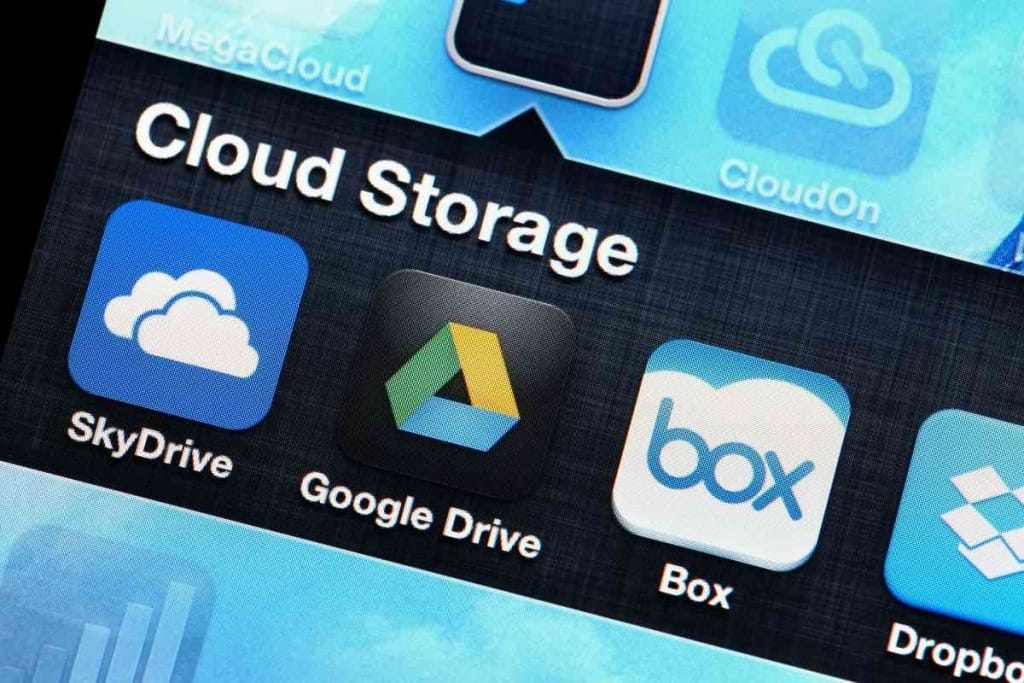 There are a few ways to check how much GB your iPhone has. This should be done to monitor your phone usage properly to avoid running out of data, GBs, and storage. Consider these three tips below.
1. Check Your Settings
The iPhone settings menu is where you can look up how much GB your device has. It is the fastest way to do so and will be helpful when you are out of space on your iPhone.
First, you can open Settings and click on the General tab. This will open up a longer list of available settings choices.
Next, tap the About option. Inside this tab, you'll see all sorts of information about your devices, like the current software version, device name, model name, serial number, and more.
You can scroll down a little to see information about GB and storage. The two data points to check are Capacity and Available. They show the total GB capacity and your current available GB storage.
If you want to look at your iCloud GB, you can also look in the settings but instead, simply click on your Apple ID name at the top. This new page opens with payment info, contact info, and your iCloud storage.
2. Look Online In Your Phone Carrier Account
If you need an alternative way to look up how many GB your iPhone has, an excellent place to start is with your phone carrier. Logging into your account online can get all the information needed.
For example, logging into the T-Mobile customer account portal shows you a page with phone plan details and device information. It shows your current balance and bill information right away.
As you scroll down the page, T-Mobile displays "My Line" with your phone number and all device information. This includes model name, total GB, data used, and available data.
3. Check Your iPhone's GB On iTunes
Lastly, you can still use iTunes to find critical details about your iPhone, like model number, serial number, and total GB for storage. You may only need the Finder app if you have a Mac with your iPhone synced.
First, you can open the Finder on your Mac or go directly to iTunes on a different device. Once this is open, plug your iPhone into the computer so the device syncs.
After this, iTunes will display information about your device, including a detailed storage breakdown. This also shows how many GB the phone has.
Can You Add More GB To An iPhone?
There is no way to add GB to an iPhone without buying an external hard drive, using iCloud, or upgrading your phone. This is a common complaint by many iPhone users who run out of GB storage space and would prefer more space instead of a new device.
The best way to get more storage without adding actual GB to your phone is by simply adding files to iCloud Drive on your device. The settings can be adjusted to automatically sync new files to iCloud instead of storing them on your device.
However, you can quickly run out of iCloud GBs too. Luckily, upgrading for more is low-cost, with prices starting at $0.99 for 50 GB.
The other option is to use an external hard drive, but we recommend avoiding this option for your phone. iCloud is the best alternative way to add more GB.
What Is The Maximum GB For An iPhone?
When you purchase a new iPhone, it comes with a specific amount of storage. You can find the amount of storage on your phone by going to Settings > General > About > Storage.
As new iPhones continue to get released, the minimum GB increases. As you can see below in the chart, the new iPhone 13s only offers as low as 128 GB.
In comparison, the iPhone 11 models began at only 64 GB instead. Right now, this is the current 2022 iPhone lineup, so you know what you can expect for storage GB options with each device.
iPhone Model GB Chart
| | |
| --- | --- |
| 2022 iPhone Lineup | GB Options |
| iPhone SE | 64 GB / 128 GB / 256 GB |
| iPhone 11 | 64 GB / 128 GB |
| iPhone 12 | 64 GB / 128 GB / 256 GB |
| iPhone 13 | 128 GB / 256 GB / 512 GB |
| iPhone 13 Pro | 128 GB / 256 GB / 512 GB / 1 TB |
What Happens If You Run Out Of GB On An iPhone?
If you run out of GB on your iPhone, you'll notice a few things that can be detrimental to your iPhone's utility.
Slower Device Speed
If you have a lot of pictures and videos stored on your iPhone, then it is likely that you will run out of space very quickly.
This can make it difficult to take photos and videos with your phone because the camera will stop working, and the phone will become sluggish.
You can try to delete some pictures and videos or transfer them to an external storage device such as a hard drive or USB flash drive. You can also upgrade your iCloud storage capacity by purchasing more GBs.
Inability To Run Some Apps
Another issue when you run out of GB on an iPhone is the inability to run many apps. For example, your Camera app will work slowly and not save any new pictures.
You will not be able to save anything or access any larger apps. The only way to get around this is to delete some things to free up space and then download them again.
Without any GB, you cannot perform any new downloads, including iPhone updates.