How To Merge Contacts On An iPhone In Seconds!
This post may contain affiliate links. As an Amazon affiliate, I earn from qualifying purchases.
If you have too many duplicate iPhone contacts, you should learn how to merge contacts on your iPhone and make your contact list less cluttered. When you first start adding contacts to your iPhone, it might not be a big deal to have a few duplicate contacts here and there. Once the duplicates start building up, it can become more difficult to find the right contact information.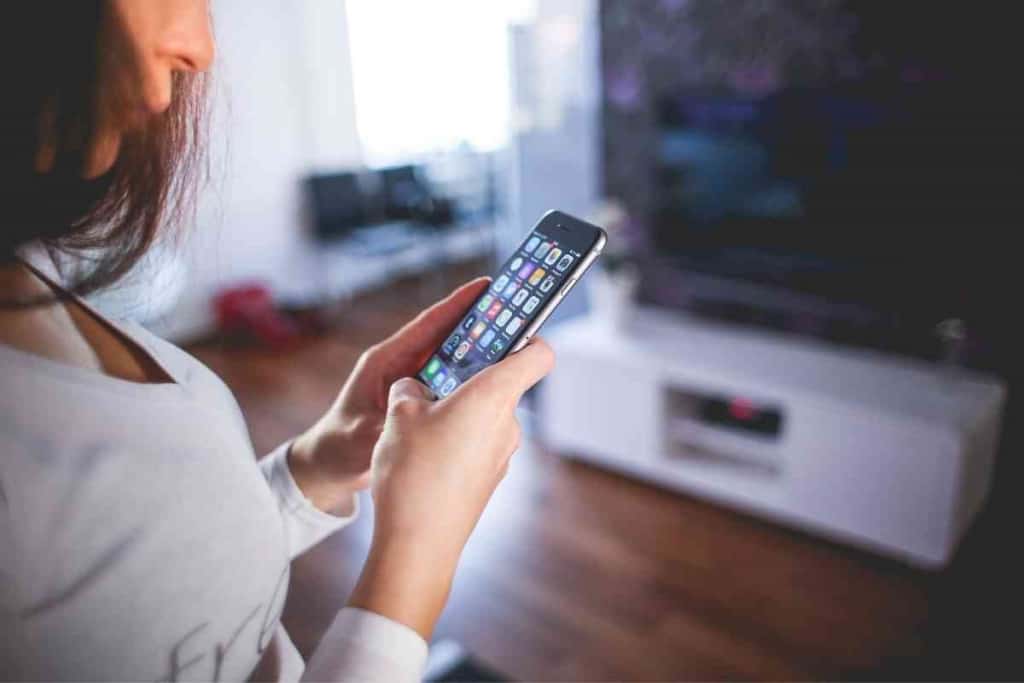 Table of Contents
How do you merge contacts on an iPhone?
You can merge contacts on an iPhone by individually linking them in the Phone app, or you can use a Mac computer to merge bulk contacts through iCloud. There are many apps available that can merge contacts, but your privacy and security may be compromised when using them.
If you communicate with many people on your iPhone for work, you should try to make your contact list as easy to manage as possible. Saving a few seconds or minutes when you look for contact can add up to many hours and fewer headaches.
Merging contacts on your iPhone can help you to streamline your contact list to minimize clutter and confusion when scrolling to find a contact. We'll go over easy methods you can use to make your contact list more efficient to use.
Why Should I Merge My iPhone Contacts?
If you don't have many contacts in your iPhone, it's understandable if you don't want to bother merging duplicate contacts.
However, merging contacts on your iPhone may allow you to keep information about your contacts more organized.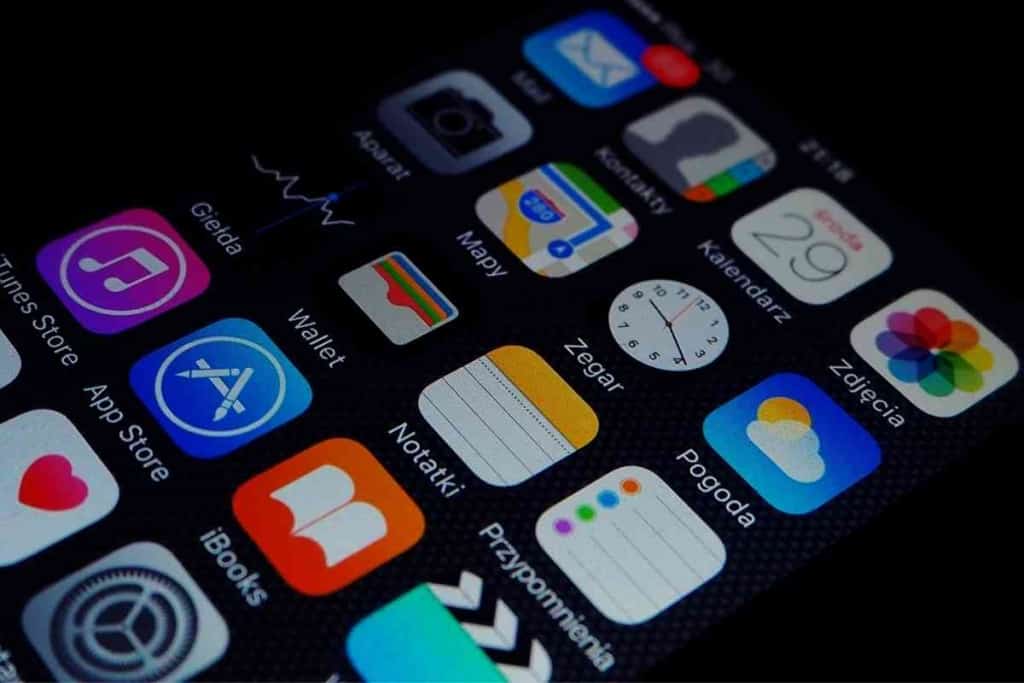 If I'm in a rush and need to add a second number or email address to one of my contacts, it's often easier for me to add a new contact and sort it out later.
I might type "John Doe Phone" for the first contact and "John Doe Phone 2" for the new contact.
However, when contact profiles start adding up for one person, it can sometimes be daunting to find the contact information I need.
I don't always have time to label contact profiles accurately, so it's usually best if I can organize and merge my contacts before I forget where the phone numbers and email addresses belong.
If you don't have a Mac computer, it might be difficult for you to merge many contacts safely and reliably within a short period of time.
As we will explain below, using a third-party merging app on your iPhone could pose a significant privacy risk.
If you have a Mac, it shouldn't take you long to merge contacts that are synced with your iPhone.
How Can I Merge Contacts On My iPhone?
Apple surprisingly doesn't offer a particularly efficient way to merge contacts on the iPhone.
The best native method they provide on the iPhone is the link feature in the Phone app.
The link feature doesn't technically merge your contacts but produces a relatively similar effect to merging contacts.
The link feature will combine two contacts into a single contact that can be broken up into single contacts later.
If you have access to a Mac computer, you can use a far more clean and efficient method to merge contacts on your iPhone.
The Mac computer method utilizes iCloud to actually merge multiple contacts that are synced with your iPhone.
We'll go through the steps for the linking and merging methods below.
Link Contacts With The Phone App On The iPhone
A relatively straightforward method you can use to reduce duplicate contacts in your iPhone is the link feature in the Phone app.
The link feature can be used without any expert technical skills or special software.
Follow these steps to link duplicate contacts (or any two contacts) in your iPhone's contact list:
Open the Phone app on your iPhone.
Go to the Contacts tab.
Select a contact you want to link.
Tap Edit at the top of the contact's profile.
Under Linked Contacts, tap Link Contacts.
Select a contact you want to link.
Tap the Link button at the top of the screen.
Confirm the link by tapping Done.
You can unlink contacts by tapping the minus symbol next to the contact you want to remove.
Though using the link method might not seem as neat as actually merging contacts, it does give you flexibility you can't get with merging.
Some users may find it more user-friendly to have separate contacts for someone's work, school, or other purpose.
It can limit the amount of tapping and searching we do since you may not have to select a contact's profile to access the specific contact details you are seeking.
Merge Contacts Through iCloud With A Mac Computer
There is no built-in way to actually merge your contacts on an iPhone, but you can use a Mac computer and iCloud to sync contacts with your iPhone and merge contacts with your Mac.
The process requires a bit of back and forth between your Mac computer and iPhone, but it can be a faster and smoother merging process compared to linking contacts with the Phone app on your iPhone.
Since iPhone and Mac user interfaces may change over time, some of the steps outlined below might be different.
If you follow the general principles of syncing and merging your contacts, you should end up with the desired results.
Go to Settings on your iPhone and tap your name at the top.
Tap iCloud.
Turn the Contacts switch on.
Select Merge.
On your Mac computer, click the Apple logo at the top left of the screen.
Click System Preferences and select iCloud.
Click Contacts.
On your iPhone, go to Settings and tap your name at the top.
Tap iCloud.
Turn the Contacts switch on.
Select Merge.
On your Mac computer, open the Contacts app.
Click All Contacts.
Select a contact from the contact list.
In the menu bar, click File.
Select Export, then Export vCard.
Choose a save folder and click Save.
On your Mac computer, open the Contacts app.
Select a card in the card menu.
Select Look for Duplicates.
Click Merge.
You may have to repeat the steps above if duplicates are still found.
Why Are Some Apps Bad For Merging iPhone Contacts?
Though it might be tempting to download one of the many apps that can merge your iPhone contacts, many of them present a significant risk to your contact list.
These merging apps are thought to store contact lists they perform merges on and sell them to other parties for marketing purposes.
Though some of these claims cannot be verified, you are still putting information at risk by transmitting it over the internet to be processed on servers.
Even if the merging app developer doesn't intend to distribute your contact list to third-party marketers, your information is still exposed to security vulnerabilities of servers and networks.
If you are not familiar with how cloud software like merging apps work, you might think the app is running solely on your iPhone.
Though some iPhone apps might run locally on your device, many apps these days require an internet connection to run as intended.
Merging your contacts with a potentially shady app is probably not worth having your contact list sold to an unknown buyer.
Some contact list buyers might have more malicious intentions than just sending your contacts spam emails about products and services.
They might use your contact list for phishing campaigns that attempt to retrieve sensitive personal and financial information from your contacts.