How To Put The Echo Dot In Pairing Mode: A 5 Step Guide
Whether you are setting up a new Echo Dot or reconnecting an old one, you need to know the quick and easy way to put an Echo Dot in pairing mode. Pairing mode is a setting that allows you to use your echo dot without the need for a separate speaker. Without it, you cannot get full access to the features an Echo Dot can offer, so consider the steps below to get it set up.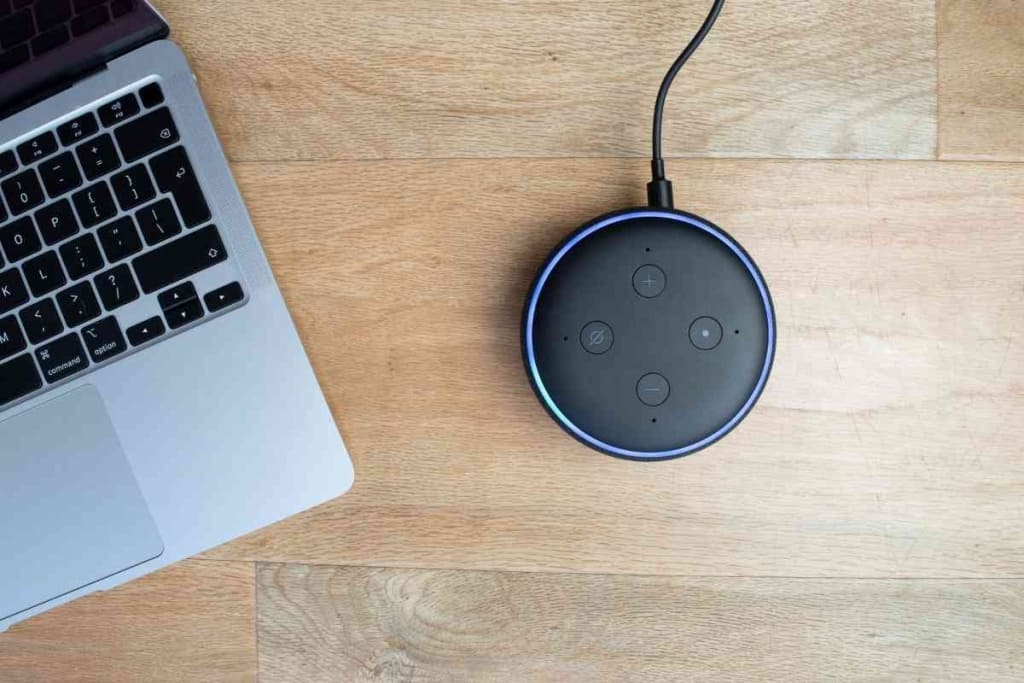 Table of Contents
How do you put the Echo Dot in pairing mode?
To put the Echo Dot in pairing mode, you need to download the Alexa app to your device first. Once you have the app, you can plug in the Echo Dot and connect it to WiFi on the app. After getting an internet connection, go into the Bluetooth settings and turn pairing mode on.
For Echo Dot to work correctly in your home, you must put it in pairing mode. This will allow it to connect with other Echo devices or smart home devices that are on the same Wi-Fi network and any Bluetooth devices that are paired with it. This guide will show you the quick and easy way to do this.
Amazon makes the Echo Dot easy to use with quick setup options. After reviewing their product manuals and testing them independently, we can provide you with the best setup instructions to get your device working right away.
How to Put Echo Dot in Pairing Mode [QUICK and EASY]
The Echo Dot is a smart speaker with Alexa voice service. It can answer questions, play music, read the news, set alarms, timers, etc.
It can also use Bluetooth to connect to speakers or headphones. Use pairing mode to connect your device wirelessly instead of using a cable.
To effectively use your Echo Dot, you need to put it in pairing mode. The process is straightforward and can be done quickly with a few steps.
It is also worth noting the steps will vary depending on the device you are pairing it with and whether this is the first time you are using it. Follow the steps below to put your Echo Dot in pairing mode for the first time.
To get started with putting your Echo in pairing mode, you will need to download Alexa app. It is compatible on all mobile device types.
This is the fastest and easiest way to put this device in pairing mode for the first time.
Once the app downloads, you can open it right away and begin the setup process. Be sure to log in to your Amazon account too.
2. Turn Your Echo Dot On
While the app downloads or after it finishes, plug your Echo Dot into the wall and give it a minute or two to power on.
You will see the light ring turn blue to indicate that it is booting up. After it turns on, the light will change to orange and an Alexa greeting.
3. Connect Echo Dot To WiFi
Use the app to open the settings area. There is a Network tab and inside this area is an Update WiFi button.
Click here to begin connecting the Echo Dot to Wifi. While doing this, hold the action button down on the device for about five seconds.
It will show a list of your networks to connect to. Choose the correct WiFi and enter your network credentials for the Echo Dot to connect.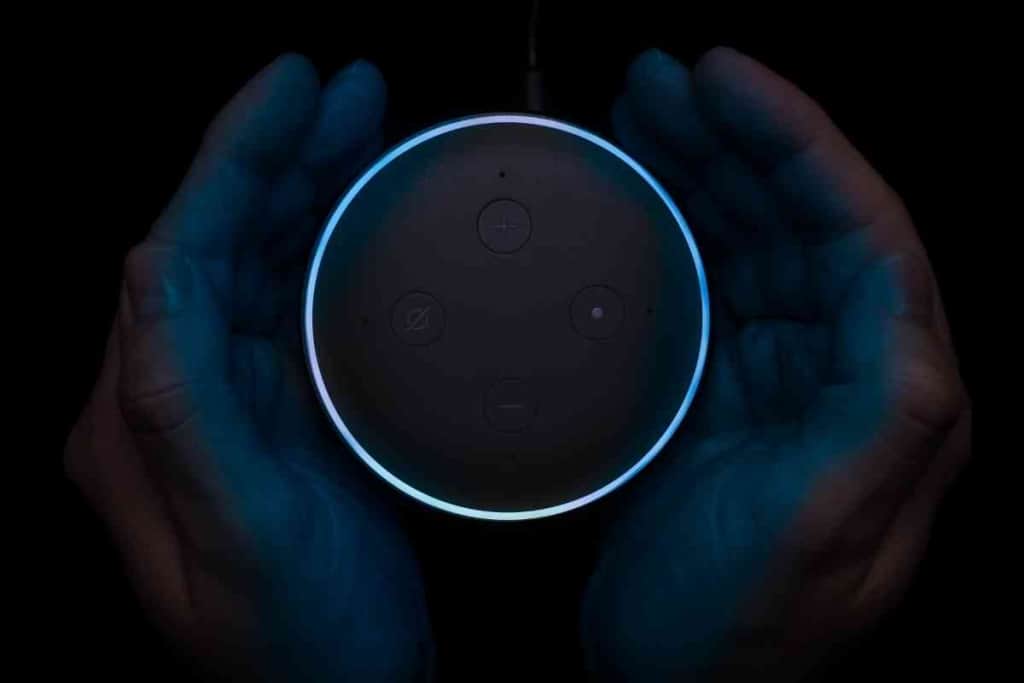 4. Put The Echo Dot In Pairing Mode
Putting the device in pairing mode once your Echo Dot has an internet connection is a simple process.
Go into the settings area again on the app and find the Bluetooth section. Inside this section, you will see Pair A New Device in your settings.
This option will send the device in pairing mode right away by clicking on this option.
5. Pair The Device With Your Echo Dot
Once you click these settings, you can connect other devices like a phone or computer directly to your device.
How To Put Echo Dot In Pairing Mode Without The App
If you cannot access the Amazon Alexa App, you will need to know how to put your Echo Dot in pairing mode in a different way. It can be done using the web browser on a computer or phone.
Step 1: Go To Alexa.Amazon.Com On Computer Or Mobile Device
Head over to the Amazon website on either your computer or phone in the web browser to get started.
Step 2: Log Into Your Amazon Account
Once you get to the website, log into the Amazon account you plan to use to pair your Echo Dot device.
Step 3: Go To The Settings
After logging into your account, go to the settings area and look for the available devices section to find your device.
Step 4: Select Your Device For Pairing
Look for your device and select it for pairing. It takes some time to load, so be patient.
Sep 5: Plug In Your Echo Dot
Now you can plug in your device and allow it to start up to prepare for setup and pairing.
Step 6: Connect Echo Dot To WiFi
Once you get the Dot running, connect it to WiFi in the settings.
Step 7: Allow For Device To Connect & Pair
After the device connects to WiFi, you can go into the Bluetooth settings and choose it as the device you would like to communicate with and pair.
How Do I Reset An Echo Dot?
The Echo Dot is a popular device that can be used as an alarm clock, a smart speaker, etc. However, it can happen to any of us that the Echo Dot starts acting up or not working correctly.
It is essential to know how to reset the Echo Dot if it stops responding. Resetting the Echo Dot is fast and allows you to wipe the device and start the setup again.
You can reset the device by unplugging it and plugging it back in. This causes it to restart quickly.
Next, find the microphone off button and volume down button on the device. Hold them both down simultaneously for 20-30 seconds.
This will initiate a light ring to go on and off. This means the Echo Dot is entering into setup mode again.
Why Won't Echo Dot Go In Pairing Mode?
It's not uncommon for users to find that their Echo Dot won't go in pairing mode so let's look at some of the most common causes.
The first reason is that the battery might be low. If you're using an echo dot in an area with poor Wi-Fi coverage, it might try to use its power instead of connecting to Wi-Fi, which can drain the battery quickly.
It's best to charge your device before using it and make sure that it's fully charged before turning it off or putting it away for a while.
Another possible cause is that you may have set up your device incorrectly during the initial setup. You can check the settings by going to Settings on the app and checking under Devices.
While two phones can be connected to an Echo Dot, it could block your ability to pair if multiple devices try to use it at once.
If you're not sure what's wrong with your device or where to find it in the app, you will need to try troubleshooting the device.