iPad Does Not Play Sound in Games (Fix Explained!)
This post may contain affiliate links. As an Amazon affiliate, I earn from qualifying purchases.
If you have noticed that your iPad goes mute when playing games, yet sound plays on other apps, videos, or iTunes are working perfectly, there's something wrong. So, how do you unmute an iPad? This article explains probable reasons why an iPad does not play sound in games and how to fix it.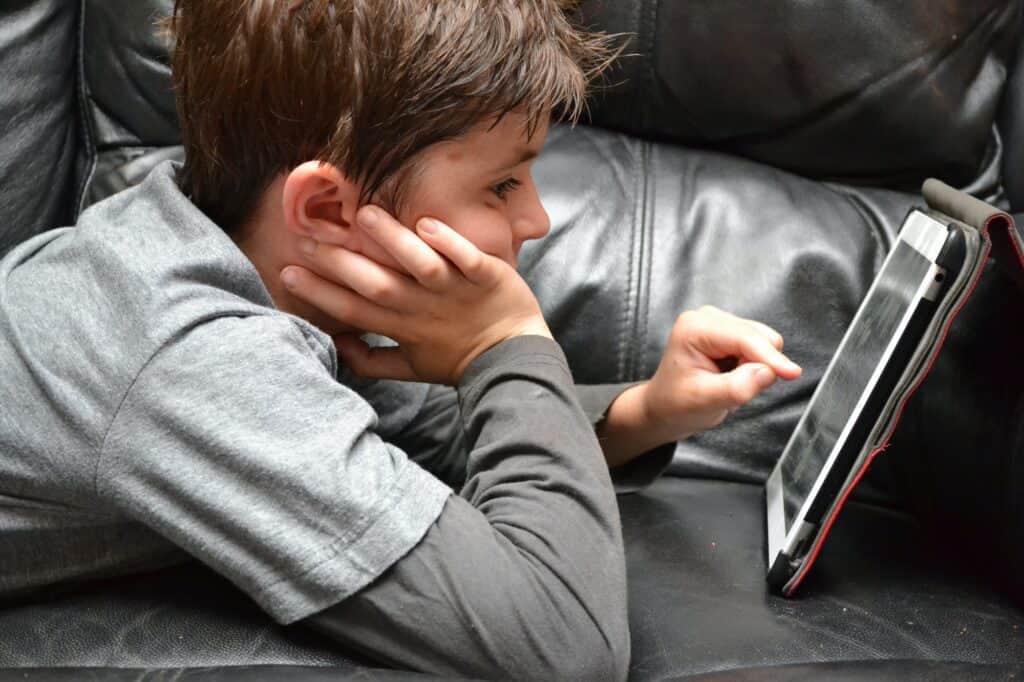 While you are researching iPads, bookmark our Apple iPad category and be sure to save these popular topics for further reading: 4 Ways To Get More Memory On An iPad, 3 Reasons Why Your iPad Keeps Disconnecting From WiFi, How To Turn Off Low Data Mode On Your iPad, and 5 Ways To Watch Movies On Your iPad Without The Internet
iPad Does Not Play Sound in Games (Fix Explained!)
You can fix your iPad if it is unable to play sound in games by rebooting, unmuting, resetting the lock rotation, unmuting the volume in the game's app, turning up the game's volume from within the app, unmuting the iPad using the side switch, fixing iOS 14, and factory resetting.
Why Do My Games Have No Sound on iPad?
Sound problems on iPad are quite common and are hard to troubleshoot because sound may work in one app and not in another. In this case, sound may be muted while gaming, but on when playing music. Some of the reasons for this problem could be;
Updating iOS 14
iOS 14 updates offer iPad and iPhone users a chance to experience redesigned widgets, automatic organization by the App Library, and improved design for phones calls as well as Siri. That said, updating to the most recent iOS is important because as an iPad user, you get to enjoy new and improved features.
However, these updates may bring about the sound problem, tampering with your iPad's ability to emit sound when gaming.
Accidental Muting
An iPad features a muting button within the "Control Center," which you can unintentionally toggle thus muting your iPad. Strangely, some apps may work just fine even when the sound is muted, which is why you will notice that sound works on other apps and not game apps.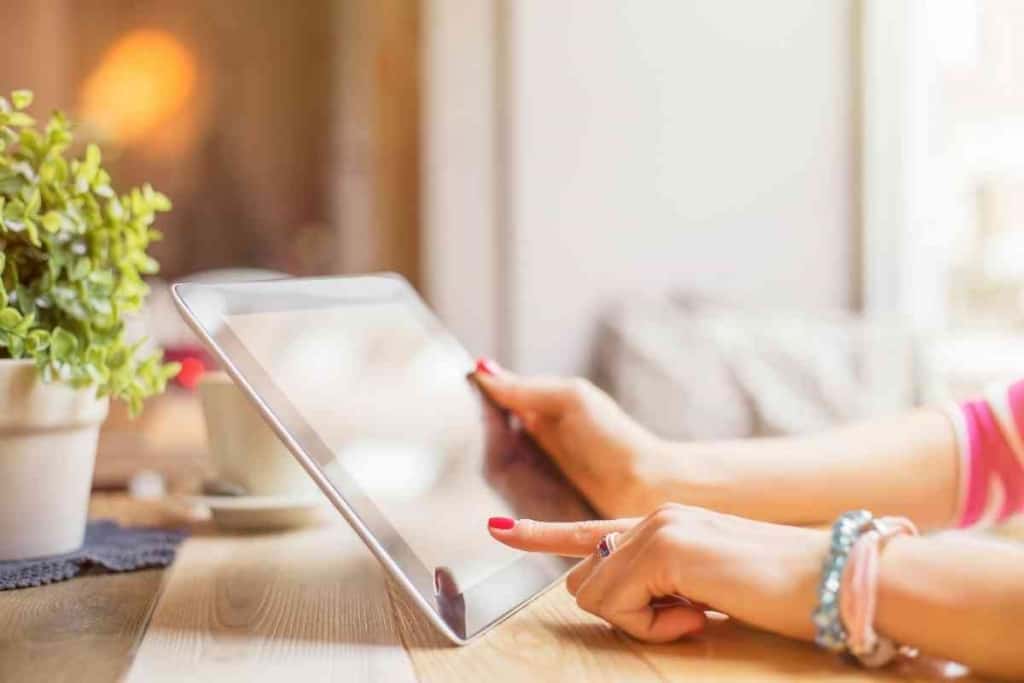 How Do You Unmute an iPad?
So, how do I turn on sound for games on iPad? To unmute an iPad:
Reboot the iPad
The classic solution is always to turn on and off when a gadget is acting up. This goes for your iPad as well. Reboot it and ensure there is no headphone plugged into the headphone jack, which could also be a cause for this muting. Once your iPad is on and there is no improvement, try out the solutions that follow.
Unmute the iPad
To unmute your iPad:
• Go to "Control Center"
• Search for the "Mute" button (bell icon)
• If its highlighted, tap it once to unmute
Reset the Lock Rotation
Go to "Settings" to reset your iPad's lock rotation. Since the rotation lock mutes notifications to avoid interruptions, it usually causes sound to be muted on iPad games. To reset your Rotation Lock, follow these steps:
• On "Settings" select "General" and locate "Use Side Switch"
• Check whether "Mute" is checked. If it is checked, tap on the "Lock Rotation" to check it instead of "Mute"
• Once done, go back to the game and confirm whether the issue has been resolved
By resetting the Lock Rotation, the sound problem should be fixed. If this does not happen, try the next solution.
Check the Game's In-Application Settings
Some game apps have a built-in feature that silences their own volume. This could be the reason the game is unable to play sound. Therefore, check your game app's settings and unmute the volume.
Turn Up the Game's Volume from Within the App
If the volume within the game app is not muted, then there's a high chance that it is on low volume. Your iPad's volume may be turned up, but if the app's is not, you will experience no sound when gaming.
Essentially, this happens when you are using one app when playing sounds, then you open another that also requires sound, and you go back to the previous app.
To turn up the volume within the game app:
• Open the game app with no sound
• Turn up the volume using the "Volume Up" button. Ensure the app is open while following through with these steps
Unmute the iPad Using the Side Switch
Previous iPad models have a side switch that can mute or unmute the tablet. This switch is next to the volume controls. If this does not unmute your iPad, it could be that the switch has been configured to lock the screen instead.
You can change the configurations for this switch if you want to use it to either mute or unmute your iPad.
Fix your iOS 14
If all these solutions fail to work, the problem probably lies in your iOS and can be fixed using 3rd party tools. Since you may lose important data during the recovery process, you can opt for effective solutions such as iMyFone Fixppo. This is a useful tool that can fix iPhones when they get stuck in Recovery Mode.
You can fix iPad games no sound using iMyFone Fixppo by following these easy steps:
• Install iMyFone Fixppo on your computer and connect your iPad to the app. While at it, choose "Standard Mode"
• To start repairing, select "Enter Recovery" or "DFU Mode"
• Put your iPad in Recovery Mode by pressing and holding the "Home" and "Sleep/Wake" buttons until the "Connect to iTunes" icon appears
• After your iPad enters "Recovery Mode", click "Download," which will download new firmware
• Click "Start to Fix," and it will prompt iMyFone to start fixing your iPad automatically
Factory Reset Your iPad
After trying out all these solutions, your technical glitch is as frustrating as you started out, there's no way out apart from factory resetting your iPad. This solution should be the last resort if everything fails because it comes with the disadvantage of data loss.
Before you start the resetting process, ensure you back up all your important data on hard drives or any other storage devices that you have.
Once you have backed up your data, the factory resetting process can begin:
• Open "Settings", select "General", click on "Reset" and select "Erase All Content and Settings"
• You will be required to type in your passcode and a warning pop up will appear. Click on "Erase iPad"
• Enter your Apple ID password to confirm the process and your iPad will resume its initial setup screen.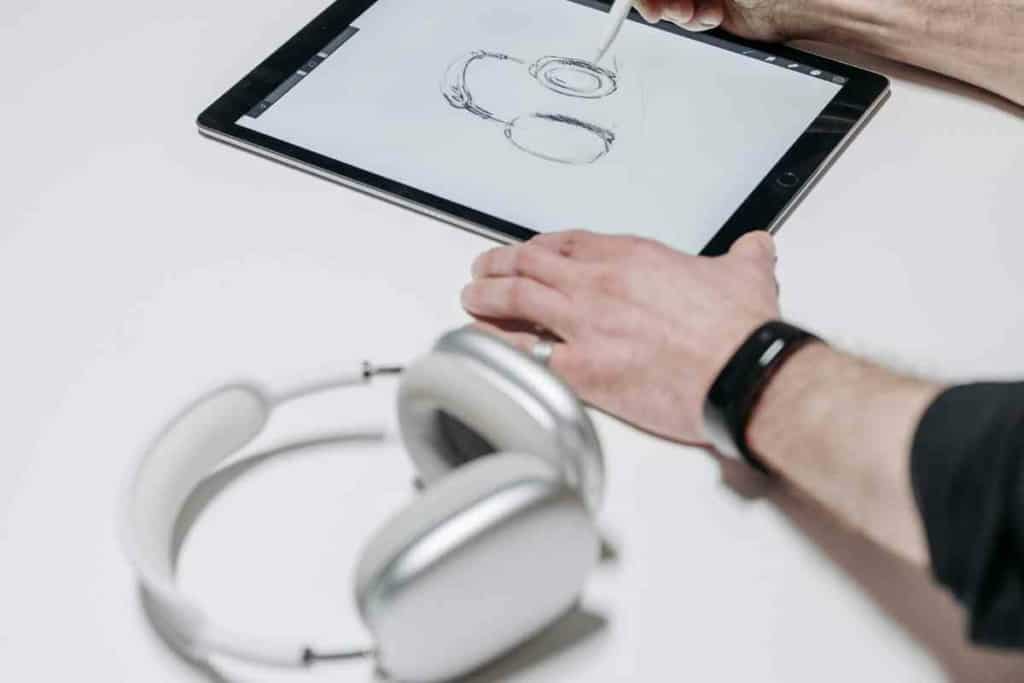 How Do I Get My iPad Off of Headphone Mode?
Your iPad could at times get stuck in headphones mode and can only play sound when the headphones are plugged in.
This is a situation where your device thinks that headphones are plugged in when it is not the case. In this situation, you will have to plug in headphones into the iPad's headphone jack and unplug it immediately. Do this continuously until it unsticks.
Other ways to unstick you iPad include:
• Go to "Settings", select "Sounds & Haptics" then select "Ringtone. Play different ringtones and check whether your speaker and sound resumes working.
• Clean your lightning or headphone port to keep it free from debris build-up.
• Turn on "Airplane Mode"
• Connect and disconnect a Bluetooth speaker or any other Bluetooth device. Try charging the speaker and check if your iPad unsticks
• Charge your iPad to at least 30 percent. Low charges could also contribute to this problem
• Play your iPad's music app
• Lastly, double-tap "Home" to close all applications. You can also swipe up the Home Gesture Bar and swipe up to close all open apps. Restart your iPad by pressing and holding the power button
So, how do I get my iPad off of headphone mode? All the above steps can help unstick your iPad.
Recommended Article: Connect two Bluetooth headphones to iPad
FAQs
Why Do My Games Have No Sound on iPad?
Game apps may have no sound on iPad because the volume in the app's settings is either muted or low. While the device's volume is turned up, you will have to open the app's settings and adjusts the volume accordingly for the sound to resume.
Why Do Some Apps Not Play Sound Apple iPad?
If this is the case, the systems sound is probably muted. The system sounds switch can be found on the upper right hand side above the volume control. Try to move the button and check your screen. The screen will show either lock orientation or mute, if it says mute, you can unmute it in settings.
You can also unmute by double-tapping the home button and locate the mute button on the task bar where most recently used apps are. Tap on the mute button to restore system sounds.
How Do I Mute An App on My App?
For iPads running iOS 12 and above, swipe down starting from the top right of the screen while for iPads running iOS 11 or older, swipe up starting from the bottom to locate the "Mute" icon. Tap it to mute the app.
Which is the Newest iOS?
As of the latest available data, the iOS versions are as follows:
iOS 14 was officially released on September 17, 2020, with the most recent update being version 14.8.1, released on October 26, 2021.
Next, iOS 15 made its debut on September 24, 2021. The latest update, version 15.7.5, was released on April 10, 2023.
Moving forward, iOS 16 was launched on September 12, 2022. The most recent version, iOS 16.5, was released on May 18, 2023.
Additionally, iOS 17 is currently in the beta testing phase, and its full release is anticipated in September 2023.
Please keep in mind that these details might be subject to change as Apple continues to develop and release new updates for its iOS operating system. For the most current information, refer to Apple's official website or the settings on your iOS device.
Conclusion
Playing games on your iPad without sound could be frustrating because sound is all part of the gaming experience. This technical glitch could be caused by a number of reasons, such as muting your iPad accidentally or updating your iPad to the new iOS 14. Fortunately, there is something you can do whatever the reason.
The solution could be as easy as rebooting your iPad or could require factory resetting. We have covered all these solutions here and we hope they will come in handy as you try to fix your iPad's sound problem.