Sharing Apple Music With Family Outside Of The US
This post may contain affiliate links. As an Amazon affiliate, I earn from qualifying purchases.
IF you have family outside of the US, you may want to continue sharing your streaming services with them, even from afar.
After all, Apple Music does offer a family plan package, but can you share Apple Music with family in another country?
Sharing Apple Music With Family Outside Of The US
According to Apple, a subscriber of the music service cannot share their music with family residing outside of the country. This rule also applies to their iTunes Store, the Share App Store, and their Apple Books that are purchased for sharing. This is because not all of the content may be available in the country in which sharing would take place.
For sharing to take place, the two Apple accounts need to be located in regions and countries that are the same.
There is no way that sharing can be conducted on an international level.
This is because each country does not support the same type of content.
In order for sharing to take place, the same country where the iTunes store is located.
For family sharing to be done, the member´s ID needs to be set to the same country.
This means the family member living in Mexico needs to have their sharing set for Mexico as the setting would be in the USA if it was opened here.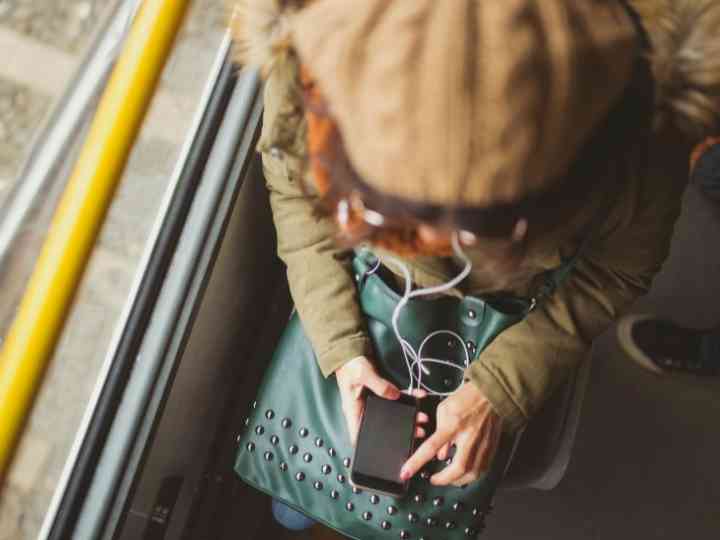 Sharing Apple Music Internationally FAQs
Can the Music from Apple be Family Shared?
With a group of family members, you can have others join or join another group yourself. Sharing this way allows a maximum of 6 persons to enjoy their favorite apps, movies, music, subscriptions, and a whole slew of other Apple products by not sharing your ID at all.
Does Apple Music Differ From Country to Country?
Absolutely. Each catalog is not the same for each country. You can see the differences as you compare the available songs and artists.
Are Two Apple Accounts Permittable for More Than One Country?
Two Apple accounts are permittable and set for different countries. The only requirement that you need is to have your second ID set for your iTunes or App Store. When this is done, you can then change your region for your music when you want. After using one of the IDs to sign in, your ability to update purchases will be restricted for the other ID.
Can You Use Apple One in Other Countries?
As of fall, you can now access Apple One in more than 105 countries worldwide. This will also include Family plans and Apple One Individual. The Apple Premier Plan can be accessed in the US, Canada, Australia, and the UK as well as where the Apple News+ is viewable.
Can Apple Music Be Played Outside of the US?
Yes, you can access all of the music you download and listen to it as you travel around the world. Just be sure to check that the country you visit has the availability.
How Can my Family Sharing Region Be Changed?
With your Apple device, you can have your region changed via the settings. Once in your settings, tap on the name and then the Media. Next, go to Account and then tap on Country. You can then change your country after taping Change Country. After you have updated your new country, make sure to accept the new terms and conditions.
Is Apple Music Better Than Spotify?
While reviewing the music from Apple and Spotify, the music from Apple is the obvious choice due to its ability to stream in a higher amount of resolution. However, Spotify does have other areas that are considered better than Apple and they include the features and playlists.
How Can the country for the Apple Store be Changed without having Your Music Cancelled?
Unfortunately, you will experience a cancellation. First, it is a good idea to have no remaining credit associated with your account. You will then need to have all subscriptions cancelled (Apple Music included), and then change your country after your monthly subscription expires. Ensure to have your method of payment ready for your desired country. You will then need to perform a backup of your Apple device.
Can Your Music Account Be Shared with Others?
By having the Family Sharing, five others can enjoy music from your account and enjoy many more products and services from Apple like Apple Card, Apple TV+, Apple Arcade, and of course the music. Having a group allows them to also enjoy iTunes, purchases through the App Store, and read some great books through Apple Books.
Is Sharing Possible Without Family Sharing?
In order for sharing to be done, it needs to have Family Sharing. This is regardless of having an actual family. Your members can obtain and use gift cards from Apple that will be spent first before any other payment method is used.
What is the Apple Music Family Membership?
When you have the family subscription, you can have members listen to their music on an unlimited basis on any device. All members of the subscription can have a huge variety of songs at their finger-tips for streaming.
If I move to a new country, will I lose my Apple Music?
You are unable to have your country or region changed if you have a current subscription. This applies to any app you download. You need to be in the same originating country.
Where is the Cheapest Country for Apple Music?
Apple Music is cheapest in India and the music streaming can be bought for a monthly price that is under $2.00. On the other hand, Dutch subscribers pay a monthly subscription that is over $15. However, the region and affordability will play a role in the price.
Can My Apple ID Be Used Internationally?
In order for your Apple ID to be valid internationally, you need to change settings to the country you wish to use it in. Then, you will agree to the terms and conditions in order to enjoy your music.
What If Your Region or Country is Changed for your iPhone?
When your iPhone´s region gets changed, it is indicative of the place you are currently living and that you are under the laws of that region or country. The country also governs your iPhone as well as the type of products and services you can enjoy.
What If Your iTunes Country Gets Changed?
When your iTunes country is changed, then the music you enjoy will no longer be available and your access to any existing purchases will be cancelled. You will be able to listen to the music you have on your device and are downloaded.
Can one iPhone have two Apple IDs?
Only one Apple ID can be for one iPhone and that is the owner of the iPhone. Your iPhone is not multi-use and you cannot sign out in order for another to sign into the iPhone.