Can Turtle Beach Headphones Connect to a PC?
You've just bought some new Turtle Beach headphones and cannot wait to use them for playing your favorite games.
While you like to play on consoles, you are also a PC gamer.
You know you can connect the headphones to your XBOX or PlayStation, but how about your PC?
Is there a way to get them to connect so you can use the headphones while playing your favorite PC games?
Can Turtle Beach Headphones Connect to a PC?
If you have XBOX Wireless built into your PC or laptop, you are able to connect your Turtle Beach headphones without using an adapter. Other PCs and laptops will require that you use an adapter. If you own the Turtle Beach Stealth 700, though, there is standard Bluetooth wireless connectivity, and won't need an adapter.
If you are using the Turtle Beach Stealth 700, then don't worry – you have Bluetooth capabilities on those.
But if you own the Stealth 600, then you might need to use an adapter.
There is a way that you can connect your Turtle Beach headphones to your PC, but there is a caveat: Your PC needs to have XBOX Wireless already built into it.
Otherwise, you are going to need an adapter.
This is probably a bit confusing, sure, and you will need to know if your PC has the wireless capability built into it.
If you own the Surface Studio, Surface Book 2 (specifically, the 15-inch model), Lenovo IdeaCentre Y710, Lenovo Legion Y720, or ASUS G703, you will have XBOX Wireless already integrated into the machine.
But what if you do need the adapter? How do you connect with or without the adapter? There aren't too many connectivity options available, but you do have a few methods you can try.
When I bought my Turtle Beach headphones (the Turtle Beach Stealth 600), I had to figure out how to use the adapter, but I also learned about how XBOX Wireless connectivity works with certain PCs and laptops.
Let me tell you about what I learned.
What is the deal with the adapter anyway?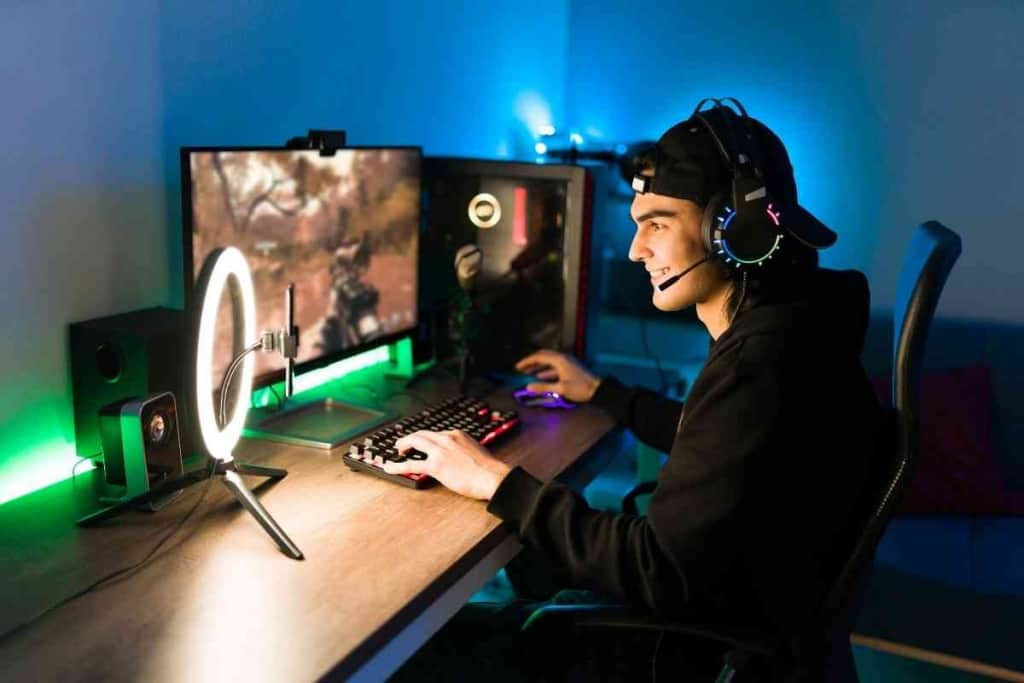 If you own the Stealth 600 headphones, then you have a headset that is compatible with XBOX models like the Xbox One Series X and Series S.
They do not have Bluetooth connectivity, though, so you need to have either Xbox Wireless Adapter or built-in Xbox Wireless functionality built into your PC.
How do you connect Turtle Beach headphones without the adapter?
If you do not have an adapter and do not need one, then you are in luck.
While the Stealth 600 headphones do not have Bluetooth connectivity, they are basically like a fancier version of Bluetooth-capable headphones that only work with XBOX peripherals.
If you are not sure whether your PC has XBOX Wireless built into it, you can visit your PC manufacturer's website, the build specs, or the owner's manual.
Or you can just Google it.
You likely won't see any indicators on the outside of your PC whether it has XBOX Wireless.
If you can connect without the dongle (adapter), you will need to follow these steps to connect your headphones to the PC:
If you own a Windows 10 PC, go into the Settings, click on Devices, and choose Connected Devices.
Select Add a Device. Ensure that your Turtle Beach Stealth 600 headset is placed close to the PC. When you choose this option, you are allowing Windows to search for your device via the built-in Xbox Wireless feature.
Right after you click on Add a Device, pick up the Stealth 600 headset and find the Connect button, which should be located on the left side of this headset. Press and hold down on the Connect button until the headset's LED quickly flashes.
Check the Other Devices list that shows up on your Windows 10 PC. This will show you the Stealth 600 headset once it is fully connected to the PC.
Right-click on the Speaker icon placed to the right of your Windows 10 taskbar, then click on Sounds.
Look through the Playback tab. Choose TURTLE BEACH Stealth 600 as your default device. Then click the Recording tab and do the same steps.
Which PCs offer integrated XBOX Wireless?
There are only a handful of PCs and laptops that have XBOX Wireless built into them.
If you own the following models, you can connect without an adapter:
ASUS G703
Lenovo IdeaCentre Y710 Cube
Lenovo Legion Y720
Microsoft Surface Book 2 (the 15-inch model)
Microsoft Surface Studio
Just bear in mind that there are no standalone motherboards that have the Xbox Wireless functionality built into them, which means you will need the USB dongle if you wish to connect.
Are there other connectivity options available?
There are no real connectivity options available for the Stealth 600 headphones.
You will have to snag the Stealth 700 instead if you want to use Bluetooth connectivity.
Also, although the Stealth 600 utilizes 2.4 GHz wireless technology to connect to PCs and XBOX consoles, it is unable to connect via WIFI.
A Heads-up to Stealth 600 Users
If you are using Turtle Beach Stealth 600 headphones, then know that its built-in volume controls will not function while you have them connected to your PC.
You will only be able to adjust the volume directly from your PC.
Is it better to buy the Stealth 700 headphones?
The Stealth 700 headphones might be a better choice for you if you are interested in using Bluetooth to connect.
These are essentially the follow-up version to the Stealth 600, so they basically just build on what the Stealth 600 offer.
Having Bluetooth connectivity is probably going to be a big bonus while using your PC to game.
Closing Thoughts
Turtle Beach headphones can connect to a PC, but depending on the model you own, you might need to buy an adapter.
The Stealth 600 will require an adapter if your PC does not have built-in XBOX Wireless since these headphones do not have any built-in Bluetooth connectivity.
With the Stealth 700, you won't have to worry about buying an adapter since they have Bluetooth wireless capabilities.