Does CleanMyMac Work, and What Does It Do?
This post may contain affiliate links. As an Amazon affiliate, I earn from qualifying purchases.
Cleaning, removing, and managing storage space is necessary for owning any computer. Although you can do these tasks manually, Mac users have the option of using much more effective software like CleanMyMac. But what exactly does CleanMyMac do, and is it safe for consumers?
CleanMyMac is a powerful all-in-one Mac cleaner that removes unnecessary files, junk, and malware from your hard drive. The software is legitimate and will not give you any malware or viruses. CleanMyMac is Apple-notarized, meaning it's been reviewed and approved by Apple.
You may want to consider CleanMyMac if you're looking for an all-in-one storage cleaner for your device. However, it's natural to be concerned about its trustworthiness and efficacy. Let's take a look at what CleanMyMac has to offer.
Does CleanMyMac Work?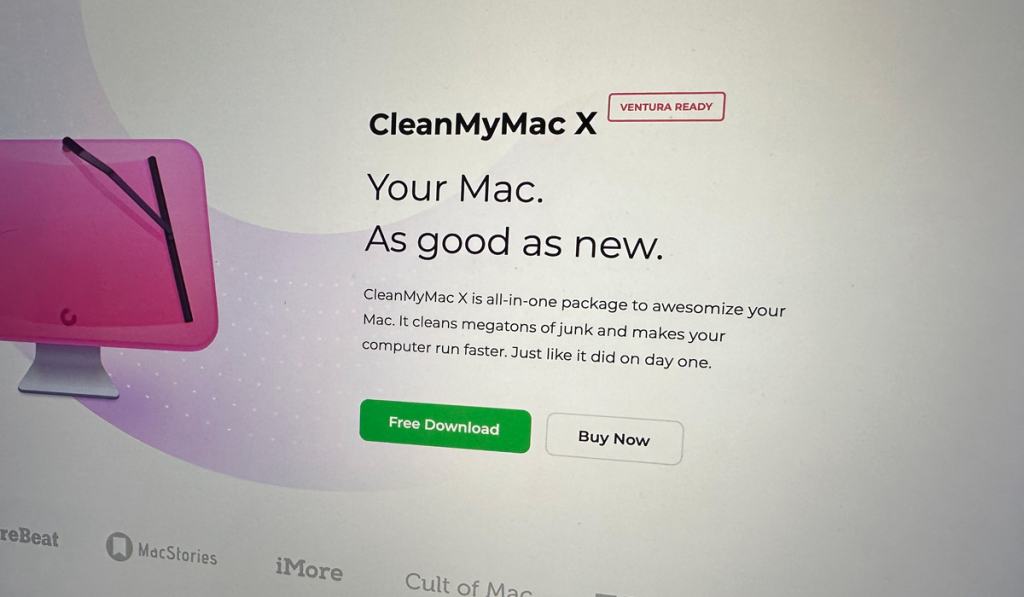 CleanMyMac is an effective all-in-one Mac cleaner that clears gigabytes of unnecessary files, junk, and malware. The software utilizes a comprehensive Safety Database that has a list of rules that prevent it from removing important files while cleaning.

CleanMyMac uses several categories of files, including:
Blacklisted files: These are crucial system components that are protected from removal.
Awaiting review: Files and documents that can only be deleted manually.
Smart-select items: Files and documents that are safe to delete. You can review these and deselect them beforehand.
Ignore list: User-created rules to protect data from removal.
CleanMyMac is designed to free up storage space, remove harmful malware, and speed up your device. The app will never remove essential documents or files without asking for permission first. Furthermore, you can review the list of potential files and select which items you want to keep or delete.
What Exactly Does CleanMyMac Do?
CleanMyMac is routinely updated and has a clear focus on identifying unnecessary files to clean up storage space. The software provides several different tools outside of removing unused system data, including Smart Scan, Malware Removal, Optimization, Maintenance, and more.
Here's some of the features you can take advantage of when using the software:
Easy-To-Use Menu Bar
The application has a Menu Bar that offers valuable information like drive capacities, system load, and CPU speeds.
You can use the Menu Bar and different tools to quickly find device details. For example, you may use these tools to locate files or apps that are consuming large portions of your storage space.
What's more is that CleanMyMac provides useful maintenance scripts like clearing the DNS cache and broken files and repairing file permissions. The software can be valuable as an automated file cleaner that you don't have to think about.
Malware Scans and Removal
CleanMyMac has built-in malware removal features alongside storage clean-up. The software scans your hard drive for any harmful malware and asks permission for removal. CleanMyMac can locate adware, spyware, and other malicious software.
That being said, the malware removal feature isn't perfect, and you might need additional software to clean up every virus. Thankfully, CleanMyMac is routinely updated and continues to improve.
Can I Trust CleanMyMac?
Safety is one of the main concerns customers have with CleanMyMac. Luckily, CleanMyMac has an official Apple notarization, meaning the app is free of malicious elements and safe for distribution.
Apple has officially reviewed and analyzed the app's code, making it a legitimate and safe tool to add to your arsenal. CleanMyMac won't give you any malware or viruses, and it isn't a scam.
The software doesn't include ominous infection alerts or frustrating advertisements either. You can even find an official version on the Apple App Store.
Although CleanMyMac isn't perfect, it's a helpful storage cleaning tool for most users. You may need additional software for removing hard-to-reach malware, but CleanMyMac is a decent solution for its price.