Does The PS5 Have An Optical Port?
This post may contain affiliate links. As an Amazon affiliate, I earn from qualifying purchases.
In the past, PlayStations have come with an optical port.
This enabled users to do things like hook their PS4 up to a surround sound system using an optical cable.
It made things exciting and was efficient enough to use.
When the PS5 came out, buyers found themselves wondering where the optical port was located on this completely overhauled console.
There was no port in sight, so, quite naturally, confused buyers took to online discussion forums to ask where the optical port was located.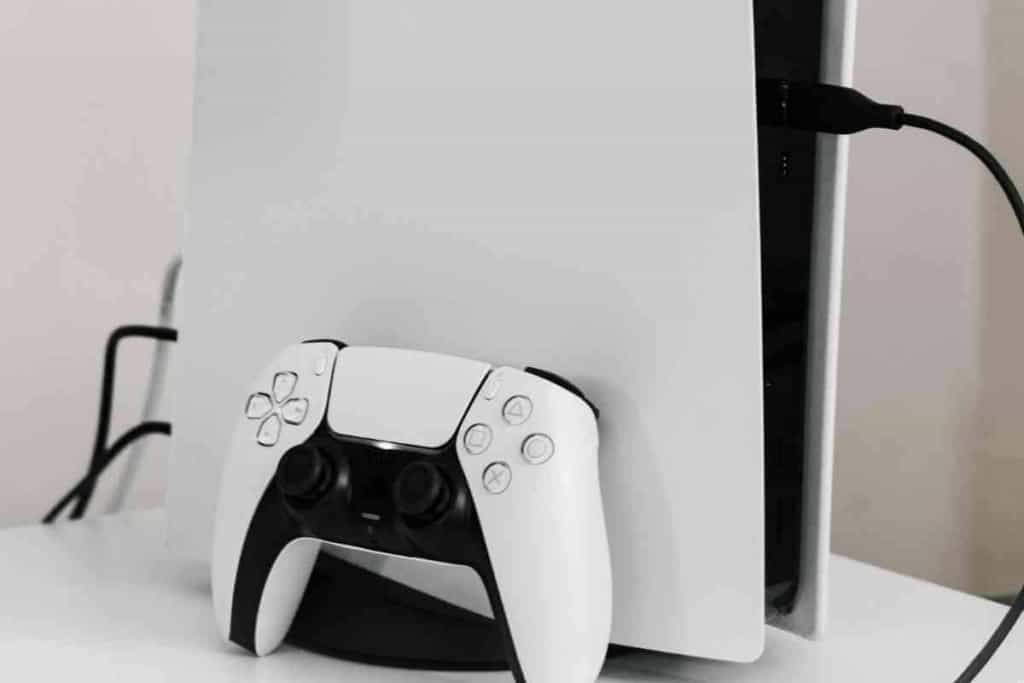 Does The PS5 Have An Optical Port?
The PS5 does not have an optical port but if your TV has a built-in optical port, you can plug your sound system into the TV and change the settings so that the PS5's audio is directed to your TV's optical port. If not, you can buy an HDMI/optical port sound splitter.
As it turns out, there is no optical port located anywhere on the PS5.
It was rumored that Sony dropped the optical port as a way to save on manufacturing costs.
Whatever the case, the truth of the matter is that you will have to find another way to connect to your surround sound system.
Luckily, there are ways to do just that.
In fact, TVs that are being made and sold in this day and age come with their own built-in optical ports – something that TVs did not necessarily have as standard equipment back when the PS4 console first came out.
Even if your TV does not have an optical port, there is a workaround for that, and it just involves you buying a HDMI/optical port sound splitter.
If you are concerned about buying a PS5 and not being able to use an optical port, I will walk you through how you can work around this issue.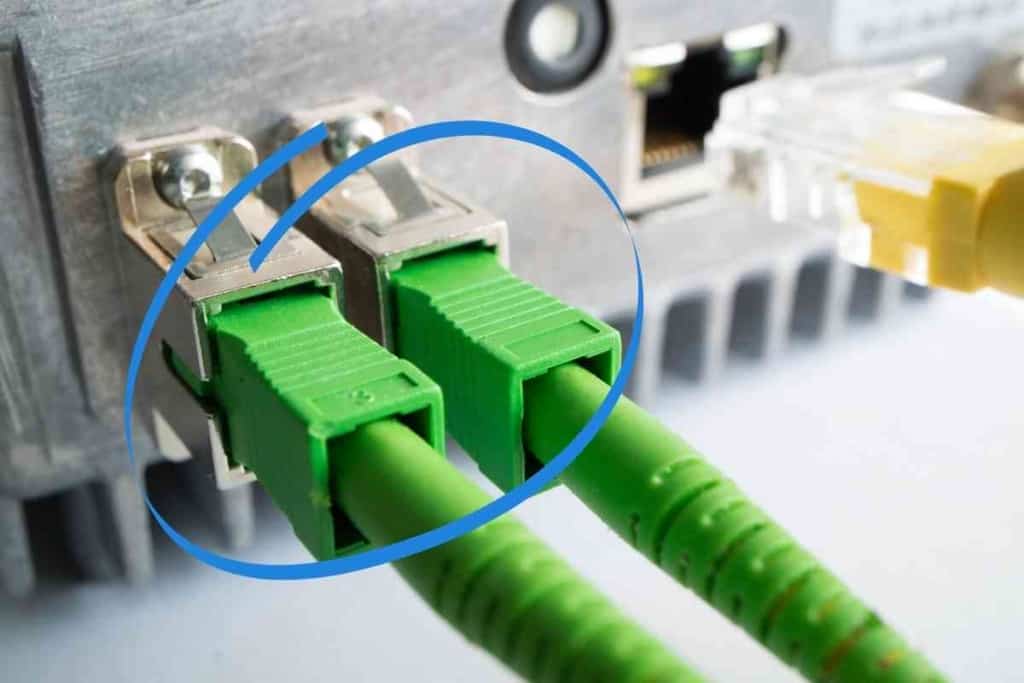 Does the PlayStation 5 have a built-in optical port?
Since most contemporary TVs have their own optical port built into them, Sony decided to not include one in the PS5's design.
This probably saved Sony a small chunk of change, and it eliminated a minor piece of equipment that not that many people would actually need.
When you use the optical port that is built into your TV, the sound and image from your PS5 get directed right to the TV via your HDMI cable.
Then, the sound and video gets split with the TV, as images get dumped onto the screen and the sound gets sent to your sound system through the optical port read.
The optical port – or Toslink, as it is sometimes referred to – has been around since 1983, and it was getting outdated.
Modern sound systems (such as the Dolby True HD or DTS HD Master Audio) demand a high bandwidth that the old optical port just cannot deliver.
But, if you are using a sound system that requires the use of an optical port, you have some options.
How do I know if my TV has its own optical port?
Super fancy 8K TVs and your run-of-the-mill 32-inch flat screen all come with their own optical ports.
In fact, I cannot think of a TV being made right now that doesn't have one.
Even my old TV that dates from 2015 has its own optical port! This has become the norm within the past decade.
This allows you to connect things like a Bose sound bar with ease.
But… just what does an optical port look like?
What does a TV's optical port even look like?
Look on the back of your TV. You will likely see a label that says "DIGITAL OUT (OPTICAL").
This port won't look like any of the others, as it has a small door that folds in when you go to plug something into it.
It is a mostly square shape with 45-degree cut-away angles in the top two corners.
Why is this port so oddly shaped? Well, it's simple.
This shape lets the optical cable click securely into place.
Also, there's only one way to insert the cable, so it makes getting the cord in quite easy.
Where on a TV will the optical port be located?
Okay, where exactly will you find this optical port? It will likely be on the back of your TV, but some TVs will have them on the side or bottom.
It might be next to your TV's A/V input ports (you know, those red, yellow, and white circles) or near the HDMI ports.
Buying a HDMI/Optical Port Sound Splitter If Your TV Does Not Have An Optical Port
If your TV doesn't have an optical port built into it, you do have the option of buying a HDMI/optical port sound splitter, which will separate the sound from the video like a TV's optical port would.
There are some drawbacks to using HDMI sound extractors.
There isn't a high demand for these units, so the current HDMI format – HDMI 2.1 – is not currently supported.
And the upcoming HDMI 2.1a will not be supported either.
Bear in mind that HDMI 2.1 is required for 8K at 60hz and 4K at 120hz.
You'll be stuck with HDMI 2.0 at 4K at 60hz with HDR or 8K at 30hz with HDR.
This likely won't be a big problem though, as all 8K TVs and 4K TVs that support true 120hz will already have the digital optical port built into them.
If you have a newer QLED from Samsung or OLED by LG, then you should have the port.
Older units without the port won't be running 8K TV or 4K TV running at 120hz.
If that's the case, then you'll want to check out a HDMI sound extractor that gives you an HDMI 2.0 pass-through.
Which HDMI/optical port sound splitter should you buy?
Speaking of HDMI sound extractors that have the HDMI 2.0 pass-through, here's the model that I recommend checking out.
The J-Tech 4K HDMI 2.0 HDCP 2.2 splitter is a solidly built unit that delivers 4K at 60hz without any HDR.
There is also a pass-through for DTS and Dolby Digital.
You won't get 120hz or 8K, so it isn't exactly future-proof.
But, for short-term use, it should do just fine.
Closing Thoughts
The PS5 doesn't have an optical port like older PS models did, but that is because optical ports are changing.
Most new TVs have them already integrated into their design, so there is no need for most people to go out and buy a splitter.
But, if you do need to get one, there are some good, low-cost options out there.
Just be sure to check your TV first before you spend any money on a splitter or a new TV.