Can You Use a Laptop as a Monitor for The PS5?
This post may contain affiliate links. As an Amazon affiliate, I earn from qualifying purchases.
You might be tired of your roommate interrupting you while you're gaming, or maybe the TV in the living room is too loud when you're unwinding into the early hours of the morning.
Maybe your TV putzed out or you got the PS5 but not the television in the break-up.
Whatever the reason, if you've got a PS5 and a laptop, there may come a day when you want to use that laptop as your monitor for the PS5.
Luckily, there are two main ways to get it done.
Can You Use a Laptop as a Monitor for The PS5?
You can use a laptop monitor for the PS5 display by using Sony's Remote Play app for free on both macOS and Windows laptops. You can also use a video capture card to physically plug your PS5 into your laptop without relying on streaming like the Remote Play app does.
Below we'll explore both options and why some may work better than others.
More than anything, the first step is to make sure that the laptop you're running will be able to process whatever the PS5 throws at it.
If not, the lag will just be endlessly frustrating.
Sony has their recommendations for what you need to get started with the Remote Play app, and if you go the video capture card route, whichever one you choose should tell you what specs they suggest.
Easiest and Cheapest First – Remote Play
This is the free way to get your PS5 to connect to your laptop, assuming it meets all of the specs needed.
This free app is downloadable directly from the Sony website, and it's available for both Windows and macOS.
A quick note on Remote Play vs. PlayStation Now
Remote Play works with your console to essentially use an external device, like a laptop, as a screen.
That means you need to have the console and the games purchased in order to work with Remote Play.
PlayStation Now, on the other hand, is a subscription-based cloud gaming service provided by Sony that lets you access and play PlayStation games without an actual PlayStation console.
Can the Laptop Handle It?
If you've got your PS5 and want to see if your laptop will even pass that first hurdle, check for the following requirements:
Windows 10 OS (or later)
7th generation Intel Core processor with at least 2.6 GHz of clocking speed
2 GB of RAM (at least)
100 MB of free storage space
A display resolution of 1024 x 768 or above
Additional Requirements
You'll also need reliable internet with speeds above 5 Mbps, and if you have to option to hardwire in with your ethernet cable, that will definitely help your gaming experiences.
Additionally, make sure you have USB Cable to connect the controller to the laptop, unless you're playing with a DUALSHOCK 4.
Once you've dug into the guts of your laptop to make sure it will work, go ahead and download the app and run the installation file, letting the on-screen instructions guide you one step closer to this marriage between your PS5 and laptop.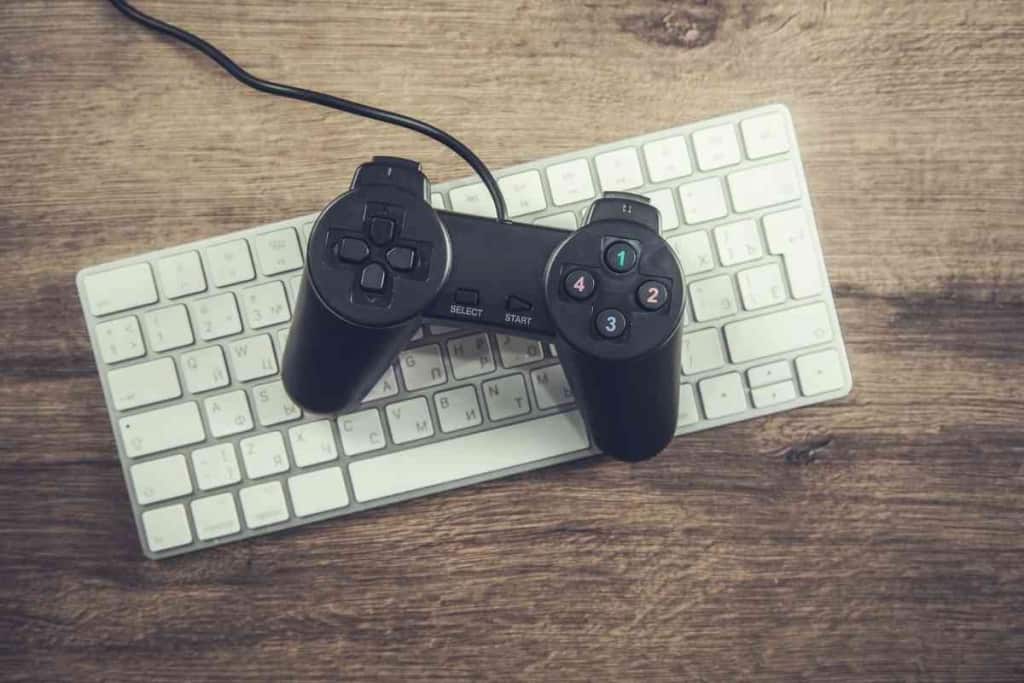 Regarding Your PS5
Make sure you've got the latest software version installed on your PS5, and be sure that you know your PlayStation Network Account credentials so you can log in.
Configuring Your PS5
You'll have to go into your settings menu on your PS5 and make sure that your PS5 is ready to play nice with the Remote Play app. Luckily, this is a one-time setting change.
From Home > Settings > System > Remote Play > Enable Remote Play
Now, Sony also recommends that you put your PS5 in rest mode while you're using Remote Play for a smoother experience. Again, this is just a one-shot deal.
From Home > Settings > System > Power Saving > Features Available in Rest Mode > Toggle on Stay Connected to the Internet AND Enable Turning on PS5 from Network.
It's Go Time
With that sleek PS5 on and in rest mode, open up Remote App and sign in. According to Sony's website, if you log into Remote Play at least once every 60 days, it will remember your credentials.
If not, you'll just need to sign in again.
From here, with the controller plugged in or connected wirelessly, you can navigate through your laptop the same way you would if you were just plugged into the TV.
When game time is over, just click the X on the upper right corner of the Remote Play App to end the session.
Now, you will need to have a controller connected to the laptop, but you don't need to, say, move your PS5 from the living room to your bedroom to play on your laptop.
If the internet connection is strong enough, you'll be good to go from another room in the house.
Theoretically, you could have a dedicated controller that you connect to your laptop to just keep in your room.
Then you wouldn't even need to transport the controller back and forth.
If you do end up moving too far away, you will most likely experience latency and lag, so when you first get started with Remote Play, we would suggest that you try out your portable gaming setup in all of the places where you might want to go for a game.
That way, you'll learn early on where the best spots are and cut down on disappointment when you just really want to plug and play. Or…not plug and play.
Video Card
If you don't want to use streaming because maybe your internet speeds can't handle it, you can also use a video capture card to physically connect the PS5 to your laptop and essentially use it as a screen.
But I Have an HDMI Port
If your laptop has the appropriate port, it may be tempting to just use an HDMI cable and plug it in.
This won't work because a gaming console needs an HDMI in and an HDMI out port.
Your laptop will only have an HDMI out port, so the signal just won't transfer correctly.
However, there is a simple way to get your laptop and PS5 to link up, but it will come at an additional cost.
The good news is that there are external video capture cards.
We aren't about to suggest a card that you'd have to place (or pay to have placed) inside the laptop casing.
Indeed, that's why you need a USB 3.0 port on your laptop, a USB 3.0 to USB Cable, and the capture card.
When you're ready to play, hook up an HDMI into the capture card side and another HDMI out to the PS5.
Manufacturer Software
Capture cards need software that you have to download from the manufacturer's website.
Once you've installed it, you'll see an app on your desktop.
With everything plugged in, fire up your PS5 and open the capture card app.
It should automatically scan and recognize the PS5, and when it does, the PS5 should work just like you plugged it into a TV.
The cards will have some latency, especially if you're attempting to record, but this is a great way to stream if Remote Play isn't an option for your for whatever reason.