iPhone Bluetooth Volume Low? Boost Your iPhone Audio In Seconds!
This post may contain affiliate links. As an Amazon affiliate, I earn from qualifying purchases.
Bluetooth is a wireless connection that is synonymous with convenience. When you are making a call over Bluetooth or listening to audio, it's just more convenient than using wires. And when taking or making calls while on the road, Bluetooth keeps you safe.
If you are playing audio through a Bluetooth speaker, you have the convenience of not connecting wires. But what if the Bluetooth volume on these devices is low, and you need to turn it up? This can be especially difficult if you're using an iPhone to play a Bluetooth device that's not made by Apple.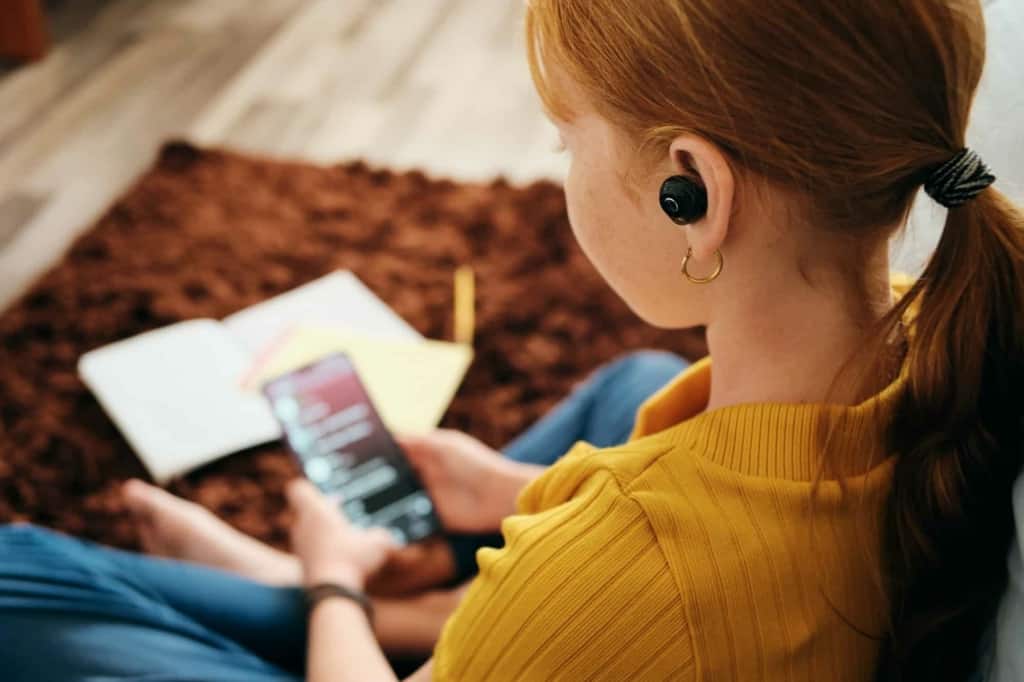 How Do I Turn Up the Bluetooth Volume On My iPhone?
The first solution to try to turn up low Bluetooth volume on iPhone is to use the side buttons. If the volume is still low, check that there are no music volume limits for your iPhone. The Reduce Loud Sound feature on iPhones protects you from high volumes that can damage your ears.
You can also turn up the iPhone Bluetooth volume by updating your iOS to ensure you have the latest version. To do that, open app Settings >> General >> Software >> Update >> Check for Update.
When you have the latest iOS version, it is easier for you to get loud audio on your iPhone.
Table of Contents
Turn Off Reduce Loud Sound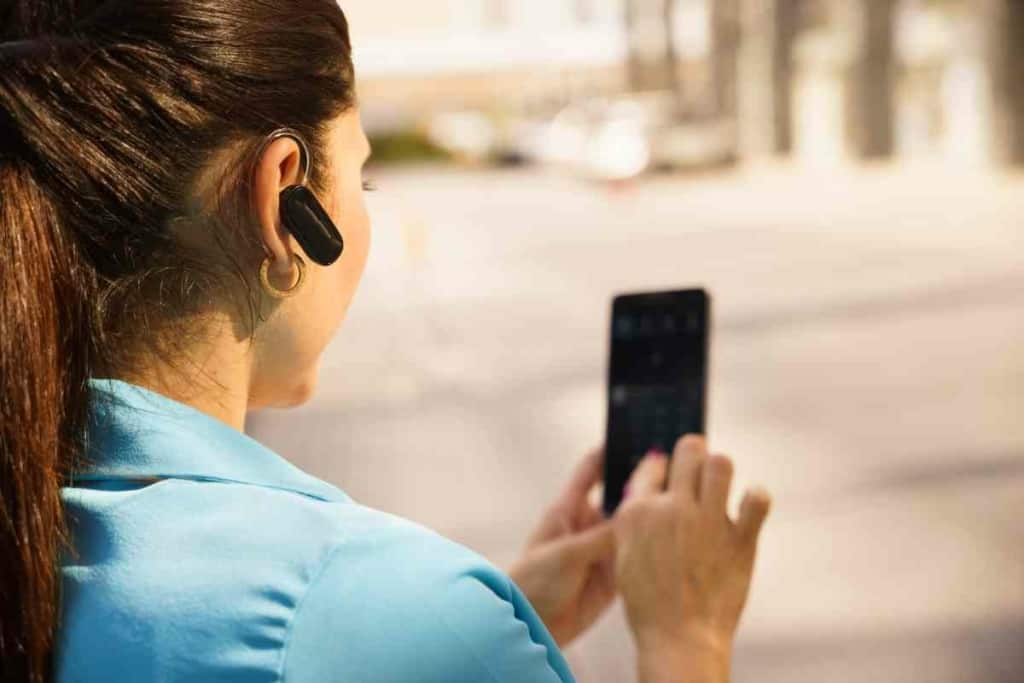 The Reduce Loud Sound feature protects your ears. It is a great feature when you are using wireless Bluetooth headphones and speakers, but sometimes the audio might be too low that you do not enjoy it. When that happens, you need to turn off the feature.
When there is no volume limit, you can crank up the iPhone Bluetooth volume to the level you need. The feature is also available for Apple Watch, so if you have the same problem, you can remove the limit from the watch separately.
How do you remove the limit?
Open Settings on your iPhone and scroll down to the item Sounds and Haptics. From here, you will see the option Reduce Loud Sound. Turn off the feature by toggling the available button.
Instead of turning off the feature completely, you can adjust the iPhone Bluetooth volume output level using the slider provided. Increase the iPhone's volume buttons on the slider so that you have a higher limit. Just that, and you will be good to enjoy louder music and calls at the maximum volume. Just be careful your Bluetooth headphones don't get too loud!
If you have iOS 13 or earlier, there are default settings that ensure you do not crank up the volume to maximum. Open Settings >> Music >> Volume and then set the volume limit to the maximum. Here, you only need to use the volume up button when you play a song or make a call over Bluetooth, and you are good to go.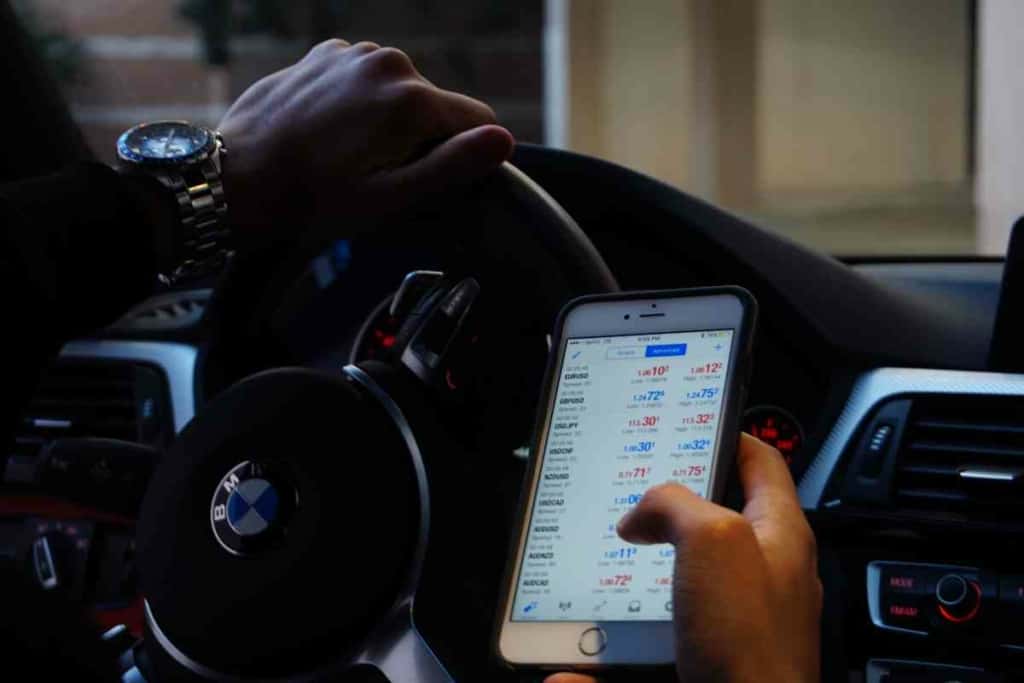 Can You Use EQ Settings to Turn Up the Volume on Your iPhone?
Yes. You can enhance the quality of the sound that goes to the Bluetooth device by tweaking the EQ settings. To do that, open Settings >> Music >> EQ and then choose Late Night. This offers you louder audio over Bluetooth.
If you stream on Spotify, you will have this EQ option too. There are so many third-party EQ apps and music apps that you can use to crank up the Bluetooth volume of your Bluetooth devices from your iPhone.
To have the best results, you need to turn off Sound Check. When you do this, you have the option to increase the Bluetooth volume of devices by up to 20 percent more. You can turn it off from Settings >> Music >> Sound Check and then turn off the Toggle.
Adjust the Volume of Your Bluetooth Device From Your iPhone
Your iPhone allows you to adjust the Bluetooth volume of speakers and headphones from the settings of your iOS. If you are using Bluetooth headphones, you can adjust the Bluetooth volume of the right and left headphones separately.
To do that, open your device settings and scroll down to accessibility. From the accessibility menu, scroll down and select audio/visual. Scroll down to audio balance and move the slider to be at the center.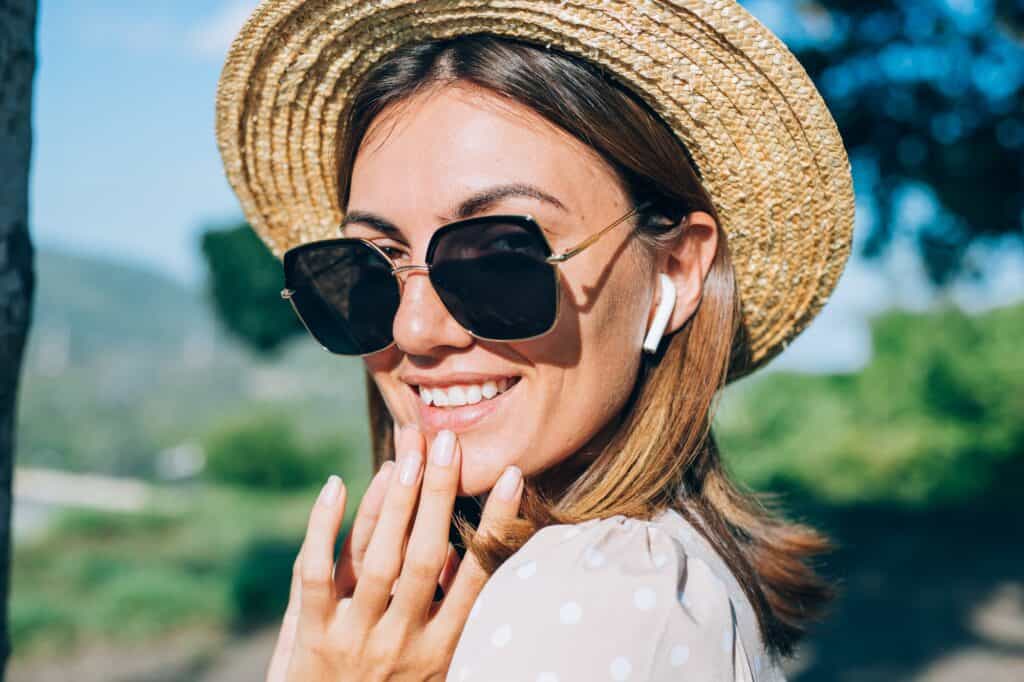 With the slider at the center, both the left and right headphones will get the same volume from your iPhone. This is not ideal when ysou are using a Bluetooth speaker, but for those using Bluetooth headphones, you are all set.
Which Other Solutions Can You Try to Crank Up the Volume?
I hope that, by now, you have checked the volume level on your speaker or headphones. You may be having a challenge, but all along, your issue could be low volume on the speaker or headphones. Use the buttons on your speaker to turn up the volume.
You can also try and refresh your music streaming app and see if that helps. If the music app is stuck on your screen, it might be challenging to change the volume settings. Force-stop the app from your iPhone screen and try the volume settings above.
Check the app switcher and swipe up the app to stop it. Re-open the app and try the volume. If the volume is still low, try the other settings above.
You can also disconnect the Bluetooth device from your device and re-add the speaker or headphones. This can help if your Bluetooth is having connection issues.
To remove a Bluetooth profile from your iPhone, open Settings >> Bluetooth and scan for the speaker or headphones. Tap on the (i) next to the Bluetooth device name to access information about it. Tap "Forget," and you will have removed its profile.
Turn off the Bluetooth trigger on your iPhone and your speaker or Bluetooth headphone. Re-add the Bluetooth device to your iPhone. To do that, you only need to turn on Bluetooth on your speaker and your iPhone and scan for new Bluetooth devices from your iPhone.
You will see your speaker on the list of available Bluetooth speakers, and you can connect to it. After that, try and play music to see if the low volume problem is fixed.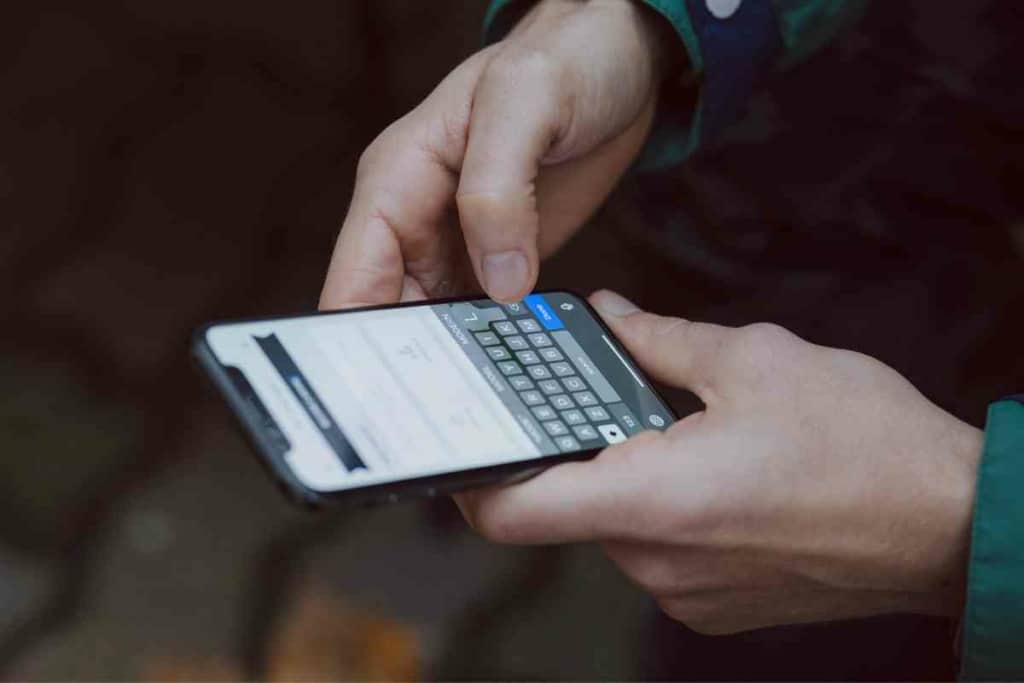 Can a High-Quality Speaker Help Solve the Low Volume Issue?
Bluetooth sends audio in the form of a signal from your iPhone device. To do that, Bluetooth compresses the audio sometimes too much that the audio quality suffers. Some people prefer to use WiFi instead of Bluetooth when they need better audio quality.
You can solve the issue by using a device with Bluetooth aptX or BLE; these are Bluetooth versions 5.0 and 4.0, respectively. These devices have a special way of compressing files so that the files do not lose their quality.
A better-quality speaker will also play audio at higlouh volumes without any distortion. If the volume of the speaker is high, you may not even realize that you have an iPhone Bluetooth volume problem. You can check my guide on how to buy the best Bluetooth speaker for the money.
For your iPhone, you only need to update your software and your app. If you stream music from Spotify, ensure you have the latest Spotify program so that your audio plays in a clean way. If you've had your app for a long time, uninstall it and install it afresh.
Some Bonus Tips to Solve the Low Volume Problem
Unless you are sure of what is causing the low volume problem, you need to keep trying different tactics. One of the tactics I should have mentioned earlier is restarting your iPhone. If you have never experienced the problem, and you are just having it for the first time, switch off your phone and then switch it back on.
This will not always work, but it is the simplest fix for most of the phone issues you may have. If this doesn't work, try and turn off noise cancellation for your iPhone. You can do that from Settings >> General >> Accessibility >> Audio/Visual >> Phone Noise Cancellation.
Click to turn off the button next to Phone Noise Cancellation and your iPhone call volume will increase. The Phone Noise Cancellation feature enhances the audio quality when you make a call directly or over Bluetooth. If you are okay with the quality of the audio you get, turning off the feature can increase the volume significantly.
Again, when you receive or make a call over Bluetooth, the headphones or speaker will enhance the quality of the audio, and you may not need the feature.
If your iPhone is stuck on headphone mode, you will have issues increasing the volume over Bluetooth. When you increase the volume on your phone, do you see a headset or a ringtone icon? If you see a headset icon, then clean your audio jack slot.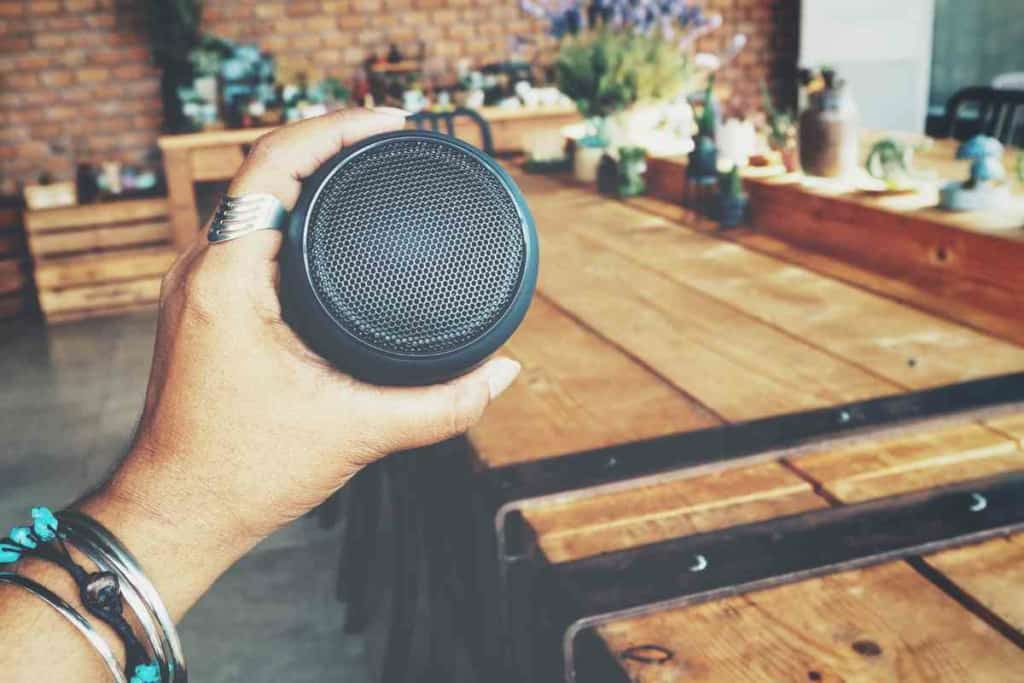 Closing Thoughts
All the steps above can help you solve the low volume over Bluetooth problem. Start with the simplest fixes, such as restarting your phone, checking the volume of all devices, and proceeding to settings. Ensure you check the volumes of the apps, speaker, phone, and any other connected devices before you tweak the settings.
Bluetooth gives you convenience, but it has its limitations. When doing my research, I saw people who have tried so many solutions, but nothing worked. In my opinion, the speaker might be the problem. When the speaker or the phone runs a weak version of Bluetooth and they have out-of-date apps and systems, most of the settings above may fail to help.
Related Content
Have more questions about your iPhone or Bluetooth connections? That's what we're all about here at the Gadget Buyer! Check out some other articles written by our team of writers below; we have hundreds of troubleshooting and how-to guides on iPhones and Bluetooth connections that can help solve almost any problem!