How Do You Get Subtitles On An Apple TV?
Subtitles on Apple TV have enhanced the user experience. If you're wondering how to get subtitles on Apple TV, here's what you need to know.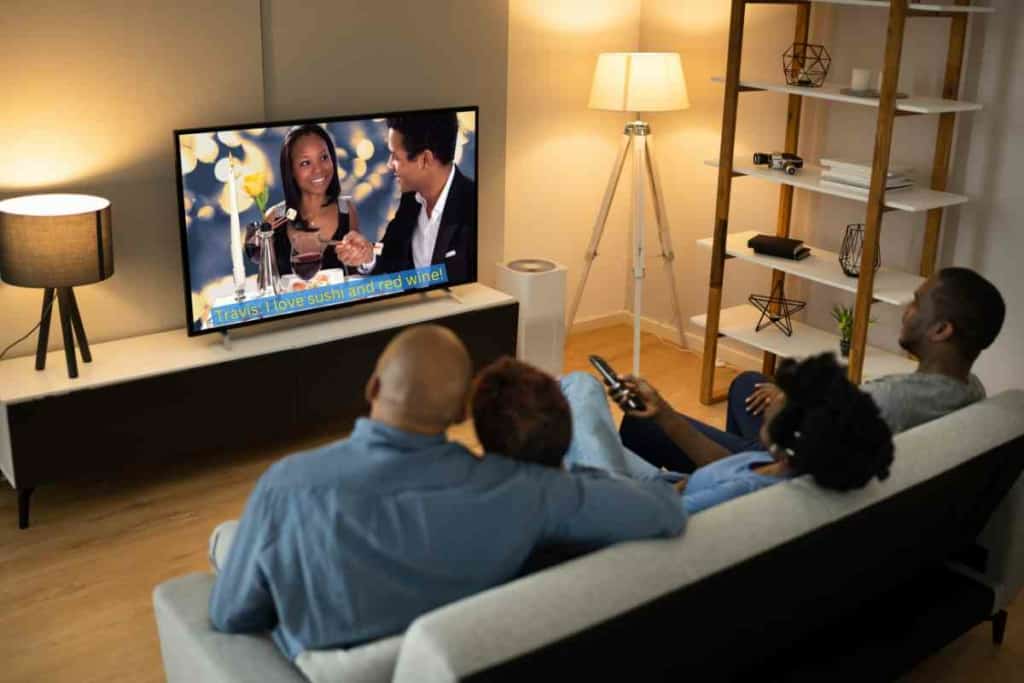 This process relies on using the Apple Remote. But don't worry, there's a way to control your Apple TV without your remote.
How Do You Get Subtitles On An Apple TV?
Getting subtitles on Apple TV is a simple process. All you have to do is to follow four easy steps. First, select a video. Then, press and hold "select" on the remote to see the subtitles tab. Then, select the audio menu, followed by choosing your desired language.
Setting up the subtitles on Apple TV is easier than you think. The process is self-explanatory, and you get the hang of it within the first few attempts. As Apple TV owners who have enabled subtitles, we will discuss each step in detail in the upcoming paragraphs, so stay tuned.
Key Takeaways
First, ensure that the subtitles are available because not all content will have subtitles.
Next, check if there are multiple language options for the subtitles.
Third, look at the style options for the subtitles. Some options may make them easier to read, such as increasing the font size or changing the color of the text.
Fourth, consider if you want to turn on audio descriptions for added context and clarification during scenes without dialogue.
Finally, consider any accessibility settings that may impact how subtitles display on your screen, such as increasing text spacing for better readability.
A Step-by-Step Guide to Getting Subtitles on Apple TV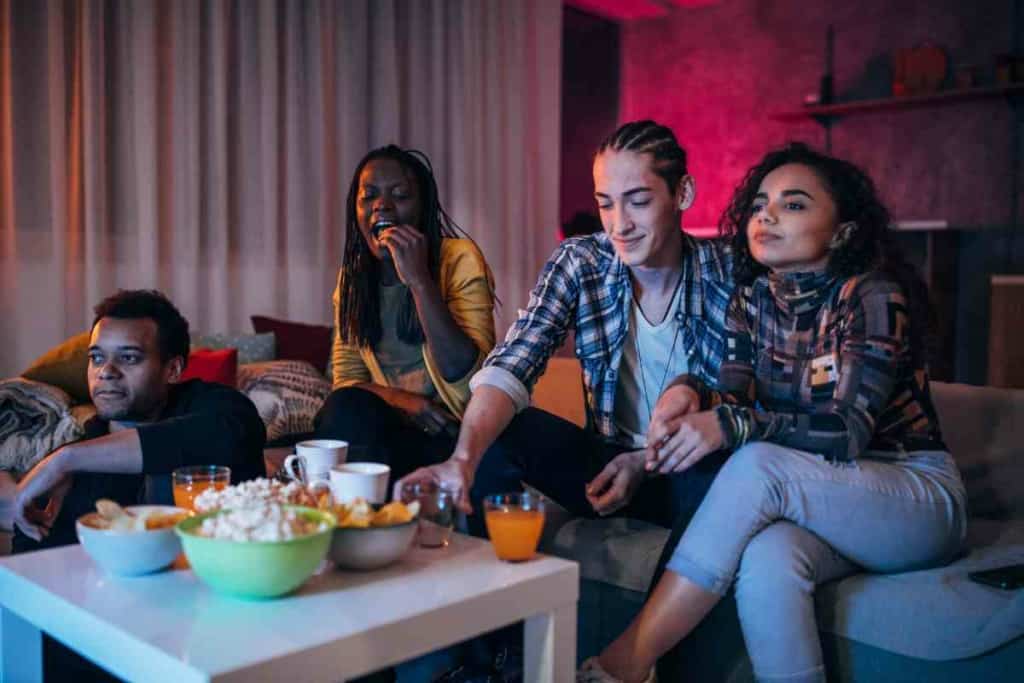 Select a Video
Picking a video on your smart TV or device like Apple TV might seem hard because there's so much to choose from. The starting point? Just pick a video to watch. On Apple TV, you can look at the videos you've bought in your Library or type in the search bar to find something new. Some videos let you pick a language for subtitles or the words at the bottom of the screen.
Here's how you do it on Apple TV: Go to settings, then click on "audio & video." Next, pick "closed captions + SDH." Here, you can turn subtitles on or off, change how they look, and pick a language if there's an option.
Most other smart TVs or devices that let you stream videos will have a subtitles setting too.
Don't forget: the first thing you need to do is pick a video on your TV or device's main page. Then you can make changes like adding subtitles.
Press and Hold the Select Button
Once your video starts, if you want to see the subtitles options, press and keep holding the select button on your remote. A subtitles menu will appear, showing different language choices.
Some companies might ask you to pay extra for certain languages, so make sure to check that.
Enjoy watching with subtitles! And if you change your mind, you can turn them off or switch languages using the same steps.
Pick Subtitles or Audio
Want subtitles on Apple TV? It's easy. When the subtitles menu is open, pick either "subtitles" or "audio." Then, select the language you want for sound or words at the bottom.
This is really handy for movies in other languages or if you have trouble hearing. And if you don't want subtitles anymore, just go back to the menu and turn them off.
Choose a Language
Having a hard time understanding what's said in TV shows or movies on Apple TV? Subtitles can help. To turn them on, open the subtitles menu with a long press on the center button of your remote.
Then, pick "subtitles" or "audio" and choose the language you want. Now, watch and understand better!
Remember, subtitles aren't just for understanding better. They're great for people who can't hear well or are trying to learn a new language. So, the next time you're watching on Apple TV, think about using subtitles for a better experience.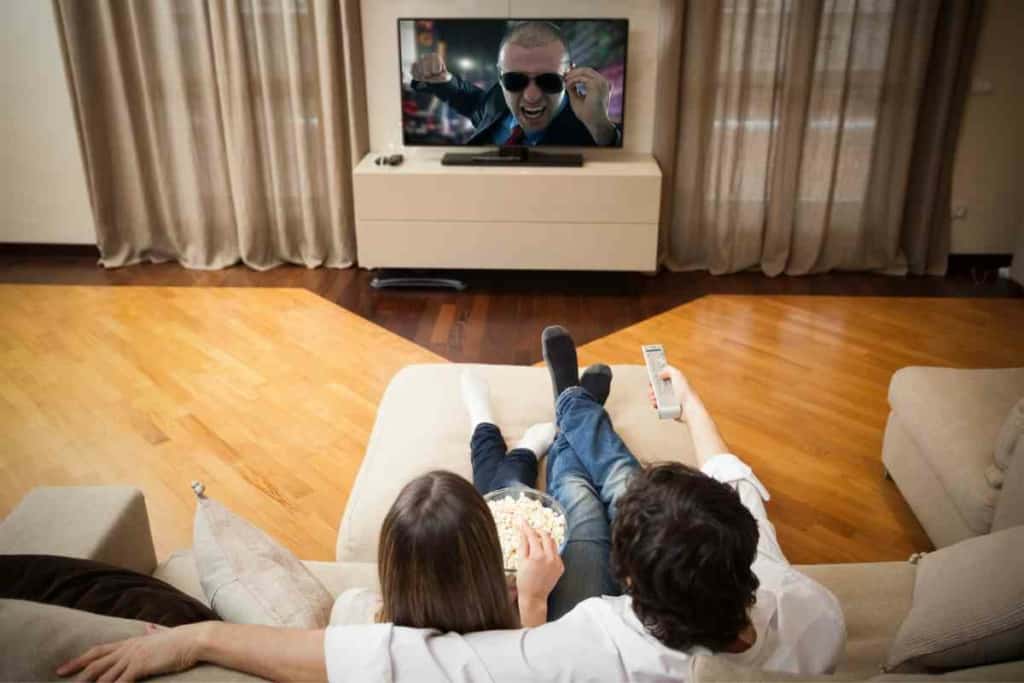 Benefits of Subtitles on Apple TV
Apple TV gives you a choice: watch movies and shows with words at the bottom of the screen, or don't. But why should you think about turning on subtitles? Here's why:
Better Understanding – If there's too much noise around you, or if someone's talking in a funny way, subtitles help you know what they're saying.
Inclusivity – Makes sure everyone can enjoy and know what's happening in the movie or show.
Learn a New Language – If you're trying to learn another language, subtitles can help.
Help for Those Who Can't Hear Well – People who have trouble hearing can still enjoy movies and shows.
Better Watching – Don't miss out because you didn't catch a word or a key moment.
So, planning a movie marathon? Remember, subtitles can make it even better!
Changing Subtitles on iPhone or iPad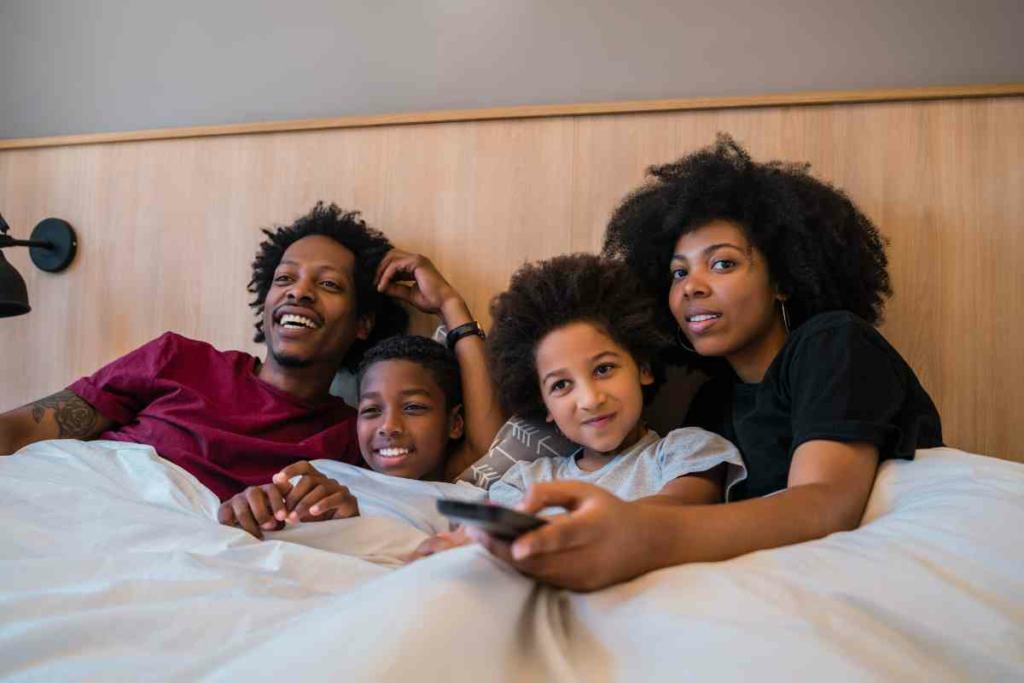 Want to tweak subtitles on your iPhone or iPad? It's not hard. Here's what you do:
Open the 'Settings' on your device.
Tap on 'General', then click on 'Accessibility'.
Now, choose 'Subtitles & Captioning'. Here you can change how the subtitles look.
If you want, you can also pick a different language for the subtitles.
But remember, some apps might not let you change subtitles from the settings. In those cases, you'll need to do it inside the app. Also, sometimes a movie or show might not have subtitles at all.
But with just a few touches, you can make subtitles on your iPhone or iPad look the way you want, and have a better time watching.
Conclusion
With a host of customizable options, Apple TV ensures that every viewer has an optimized and enjoyable experience. Whether you're using the Apple TV app on your iPod touch or toggling through the Apple TV settings on a 3rd generation device, the accessibility features, such as subtitles, come in handy. From adjusting the background color of the subtitles to the text opacity, edge style, and subtitle style, the power to tailor your viewing lies right in your Apple TV remote. Furthermore, with services like Netflix and Hulu, having these features enhances comprehension and inclusivity.
FAQs
How can I access the subtitles on the Apple TV app?
Simply use your apple tv remote and press the subtitles button. From there, you can select your language of choice and adjust the subtitle style.
Can I customize how the subtitles look?
Yes, absolutely. Within the Apple TV settings, there's an option to change the background color, text opacity, and edge style. You can also choose different subtitle styles to match your preference.
I have a 3rd generation Apple TV. Can I still use these subtitle features?
While the 3rd generation Apple TV has some accessibility options, it's always best to check the specific Apple TV settings on your device to see which features are available.
Does the Siri remote offer any shortcuts for subtitles?
The Siri remote is designed for ease of use. While watching content, pressing and holding the subtitles button can quickly toggle subtitles on or off. You can also use the voiceover feature for added accessibility.
Are these subtitle features available on third-party apps like Netflix and Hulu?
Most third-party streaming apps like Netflix and Hulu do support subtitles. However, the availability and customization might vary. It's best to check within the app's subtitles panel or settings for specific options.