What Happens When You Delete A Text Conversation?
This post may contain affiliate links. As an Amazon affiliate, I earn from qualifying purchases.
Have you ever deleted a text message or a text history with someone and wondered what happens when you delete a text conversation? You are not alone. You may want to delete a text conversation with someone who you are no longer friends with, someone who you broke up with, or simply because you are embarrassed about what was discussed in the conversation. Whatever your reasons for wanting to delete a text message conversation is your business and your business alone. But what actually happens to that text conversation when you delete it? Is it truly gone?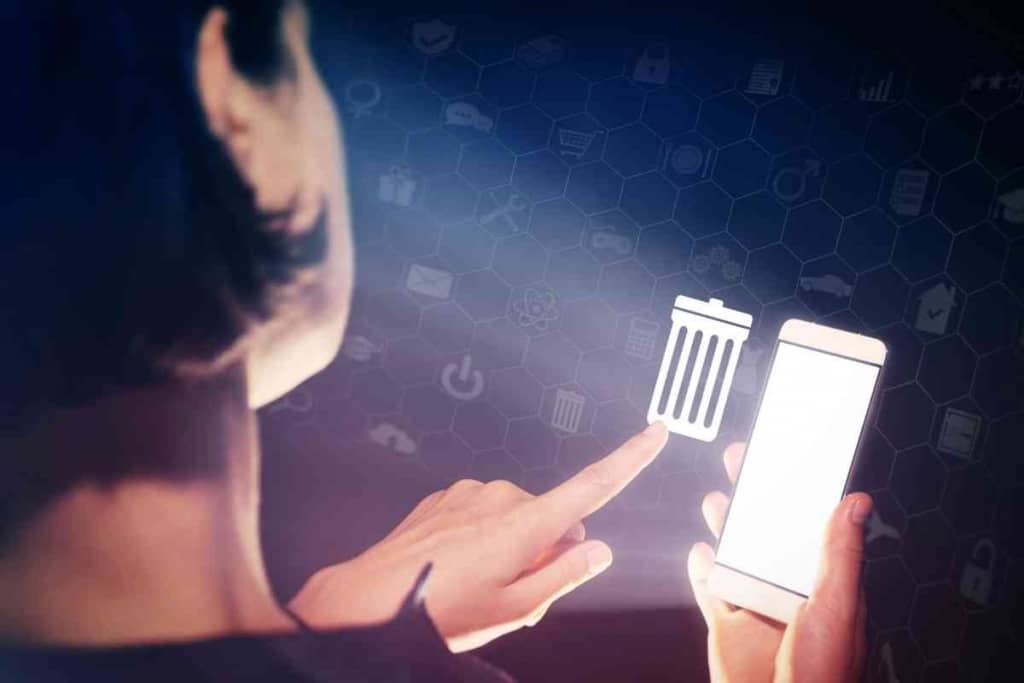 Table of Contents
What happens when you delete a text message conversation, and how can you get it back?
When you delete a text message conversation on your phone, the content of the text messages never actually leave your phone. The text messages are simply stored in a different place that is not accessible through the text message application but instead can only be accessed through advanced software.
These types of advanced software typically run on PC, and they allow you to access permanently deleted text messages by pulling them directly from the SIM card
When you delete a text, it simply goes to your deleted items folder. When you permanently delete a text, it is simply deleted from your deleted item folder but it never is completely gone.
Also, if you have your iPhone connected to the Cloud or you have Google Drive Backup activated on your Android device, you can still retrieve deleted text messages through those services as well. Essentially, a text message is never truly 100% deleted, so if privacy is a huge concern for you, you should never text something that you would not want to be read by someone other than the person receiving the text.
You never know when you may need to find a deleted text conversation for a particular purpose. Let us take a good look at some of the different ways that can be used to retrieve deleted text messages from your phone.
How to retrieve deleted texts conversations on iPhone
If you own an iPhone, you may be wondering how you can retrieve a deleted text conversation from your phone.
There are three main ways that iPhone users can access those deleted texts. You can use the iCloud backup, download a special app that can help you restore deleted texts, or try using Finder/iTunes. If none of those options end up getting the results you need, you can even try going into one of your cell phone provider's physical locations to see if they can help you retrieve the messages.
iCloud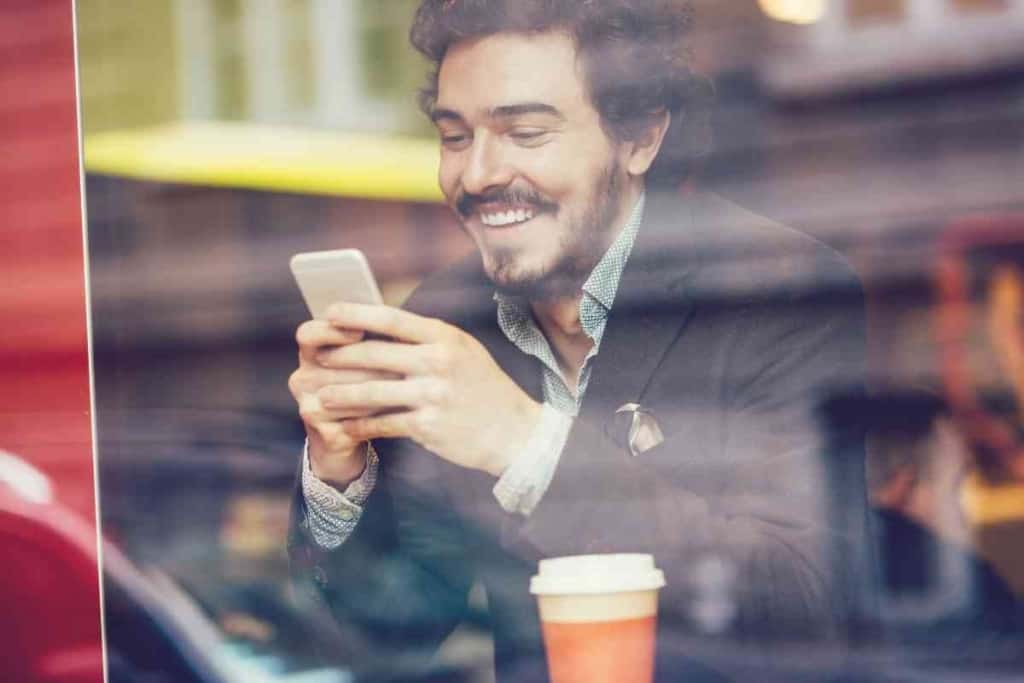 By far, the simplest way to access deleted Whatsapp, Facebook, and text messages from your iPhone is to use the iCloud backup feature. For this option to work, you have to make sure in your settings that you have your phone backed up automatically to the iCloud. When you choose this option, essentially, you are deleting the contents of your phone and restoring your phone with the contents of the last backup that was sent to the iCloud.
Go to Settings then General and select reset Reset
There will be an option to erase all content and settings. Select it.
Confirm the content deletion by selecting Erase Now
Your phone should be completely empty like the first day you bought it. When you are going through the initial setup and you get to the Apps & Data prompt, select Restore from iCloud Backup.
You will be prompted to log in to your iCloud account.
Go to Backup and you should see time stamps for when your phone was backed up to the cloud,
Select the backup you wish to use and restore your iPhone.
You should now have access to all the messages on your phone that were available at the date and time of the backup.
Apps for restoring messages
If you do not have your phone automatically backed up to iCloud, then you may want to try downloading and installing a special application that can help you restore messages onto your iPhone. There are a few extremely popular apps in the App Store that people rely on to help them with these types of issues.
The most recommended message restoration apps include the following.
WonderShare Dr.Fone
Tenorshare iPhone Data Recover
PhoneRescue
Enigma Recovery
Finder/iTunes
Another option you may want to try involves plugging your iPhone into your computer and trying to restore a backup version. Both finder and iTunes can be used for this.
Finder
If you are using Finder, find your iPhone device in the Finder menu and then click on Locations. In Locations, you should see a Manage Backups option. By clicking on it, you should open up a list of backups. Find the most recent backup that includes the message you need and then click it and press Restore iPhone.
iTunes
To use iTunes to restore your iPhone with a previous version that contains the deleted messages you would like to access, simply plug your phone into your computer. Open iTunes and click on the phone icon. Find the summary page and find the backed-up version you would like to restore your phone with. Go ahead and select it and click on Restore Backup.
Keep in mind, that for any of these options to work, you should be backing up your phone to your computer periodically.
How to retrieve deleted texts conversations on Android
But what about Android devices? Can you retrieve deleted messages on an Android device? Yes, you can. Whenever you delete a message on an Android device, it never goes away and it is instead hidden in the phone's storage. The best solution to retrieving deleted messages on your Android is to use SMS recovery software.
Some of the perks of using SMS recovery software to restore deleted messages on your Android device is that you can recover specific texts, contacts, data, and other deleted information by previewing the deleted information and only selecting to restore what you need instead of doing a bulk restoration.
If you would like to find your deleted message using this method, the first thing you will need to do is download the Android Data Recovery program for Windows. Next, download and install the FonePaw application on your phone.
By plugging your Android phone into your computer using a USB cable, you can use both the Android Data Recovery program and the FonePaw application together to select which messages you would like to access and restore.
Google Drive
If you would like to recover your deleted messages by doing a simple phone restoration, then you can use Google Drive. The main thing to remember is that anything that you saved to your phone since your last Google Drive backup will be lost as you are essentially restoring your phone to a state that is days or weeks old depending on when your last backup was manually or automatically completed.
How to retrieve deleted texts conversations on Samsung
If you have a Samsung phone, there are several other ways that you can access and retrieve deleted messages on your device.
You can use Samsung Data Recovery, access the message using the Samsung Cloud, or use an SMS Backup and Restore app. By far, the best option is to use the Samsung Data Recovery program.
Samsung Data Recovery
Download and install the Samsung Data recovery tool onto your PC or laptop. Next, connect your phone to your computer using a USB program and open the recently installed program.
You should be able to see your device, and a menu will open up that will show you deleted contacts, videos, messages, audio messages, call logs, documents, and photos. Select the message options and preview all of the messages on your phone, including the deleted ones. You can go through and simply pick only the messages you need and have them restored to your Samsung cellular device.
More Resources About Text Messages
This article is just one in a series of articles about text messages. If you found this article helpful, you are likely to get some helpful tips from these related posts as well!