What iPhone Has the Least Amount of Problems? (2023 Edition)
This post may contain affiliate links. As an Amazon affiliate, I earn from qualifying purchases.
Have you ever been in that situation where you walk out of the iPhone shop with your brand new phone, only to realize that it is the worst of its models? This can be frustrating. It is difficult to choose which iPhone is the best since they are all designed to be high-quality and durable.
Selecting the best iPhone is not as simple as choosing the most recent or the most expensive model. Different models come with their fair share of problems. In this article, we will delve into choosing the best iPhone, one with the least amount of problems. This is based on an extensive analysis of online reviews and user feedback.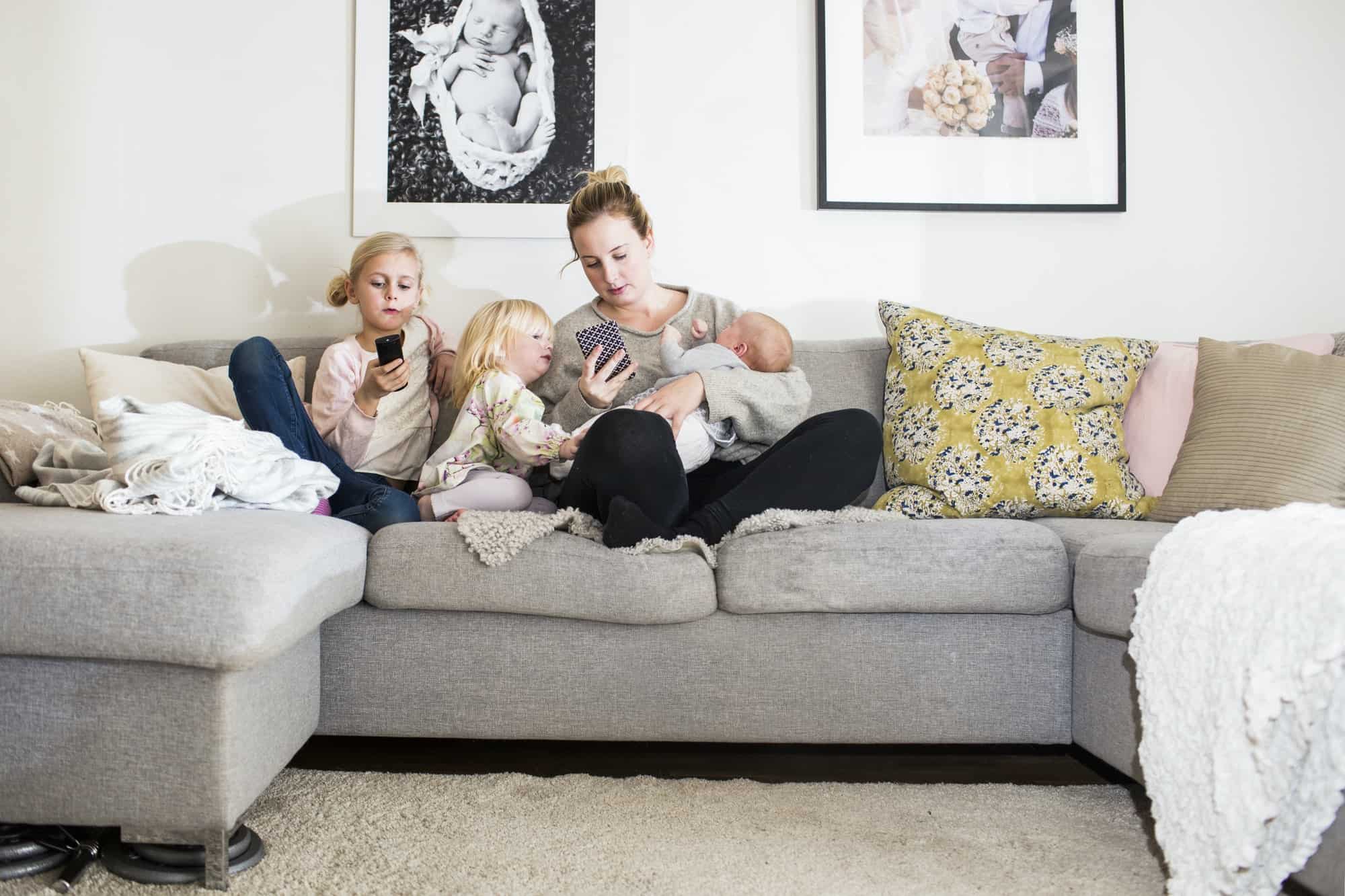 Which iPhone Has the Least Amount of Problems?
The iPhone 12 has fewer problems than earlier and later models. The iPhone 13 sometimes has the cell service stop working randomly or has unresponsive touchscreens. The iPhone 14 has problems with WiFi/Bluetooth and lower-than-normal performance.  
Because of attractive Apple's long-term support policy for its phones, older models are still a viable alternative. This gives you a wide variety of phone models to choose from. Different iPhone models will appeal to different types of people. Luckily, while Apple does not produce as many phones as its rivals, its phones are excellent.
iPhone 12 Models: Best Buy iPhones with fewer Problems
Since the inception of the iPhone 12 phones, this base model has remained the best bang for your buck. If you are looking for an affordable iPhone that will come standard with all the premium features, but still deliver excellent results without setting you back a lot in terms of maintenance, then the iPhone 12 is your best option.
This model features an OLED display and comes standard with a future-proof 5G network. Besides experiencing fewer problems on the table test and from user experience, the lineup of iPhone 12 come with long battery life, making them the best choice for users who wish to use their iPhone for a whole day without plugging it in.
On the flip side, these models are more expensive compared to the iPhone 11. iPhone 12 Pro Max comes with a massive screen and high-quality display, which is not prone to cracking. Therefore, if you are looking for a phone that will serve you for a long time with little or no issues, the iPhone 12 Pro Max is a good choice. This model comes standard with the best connectivity features. For instance, you can easily mirror your iPhone to Roku without Apple TV.
The iPhone 12 borrows a lot from its earlier versions of iPhone 4 and 5. iPhone 12 is a nostalgic mix of both the past and the present design with a futuristic touch of style and luxurious feel on the phones. These models are fail-proof, with most of the problems encountered on the earlier version having been resolved.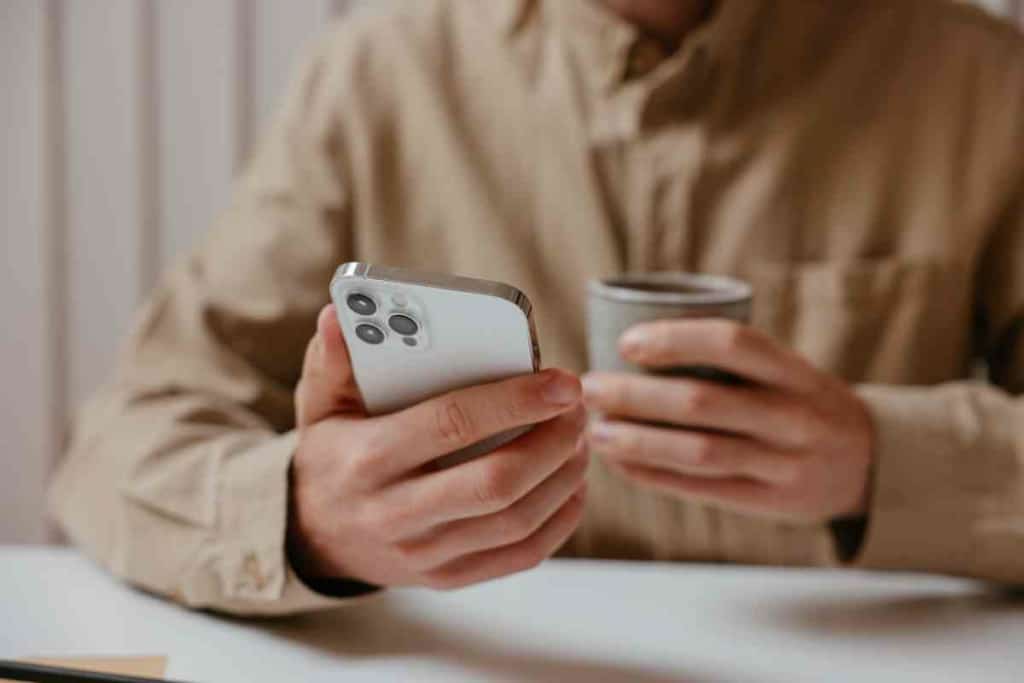 Potential Challenges with the iPhone 13s
While the iPhone 13s is generally a reliable device and satisfies the majority of its users, there have been reports of certain issues that differ from its predecessors. Users have occasionally noted:
Occasional lag or reduced responsiveness of the touchscreen.
Inconsistent 5G connectivity.
Unexpected drops in cellular connection.
However, it's essential to highlight that the iPhone 13s also brought several commendable upgrades to the table. These include superior camera quality, extended battery duration, an advanced telephoto camera, and enhanced rear cameras.
Battery Life in Recent iPhone Models
The iPhone 12s, 13s, and 14s are all recognized for their impressive battery longevity. Notably, the iPhone 14 offers an endurance that extends 3 hours beyond that of the iPhone 12. While this might seem marginal to some, the addition of a crash detection feature in the iPhone 14 adds a layer of innovation.
Challenges Encountered with the iPhone 14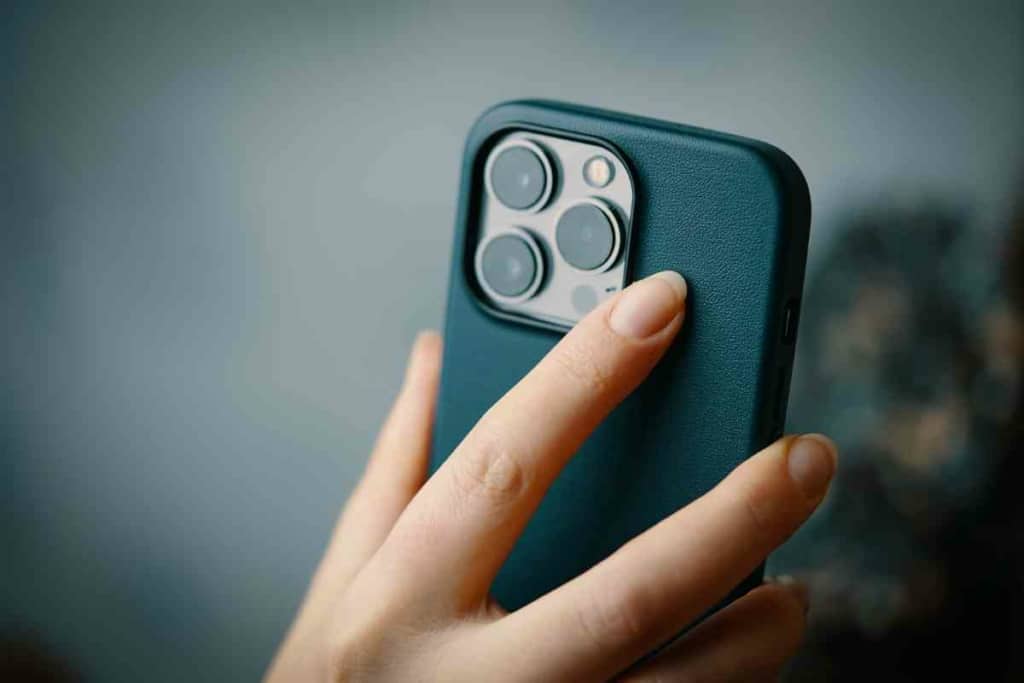 Given that the iPhone 14s are the latest in the lineup, a comprehensive assessment of their reliability in comparison to the iPhone 13s is still in the works. However, preliminary observations suggest they might exhibit more issues than the iPhone 12s. Some users have reported:
Occasional unresponsiveness in keyboards or interface hiccups.
Instances where the camera application becomes unresponsive.
Diving Deeper: The iPhone 14 Pro Max
The iPhone 14 Pro Max, while a premium variant, shares some of the challenges seen in the standard iPhone 14 model. A peculiar issue reported by some users involves the appearance of green and yellow horizontal streaks on the display.
Apple is actively addressing these concerns, with a focus on rolling out OS updates to rectify them. It's reassuring to note that the majority of these issues seem rooted in software, rather than being hardware defects.

Assessing the iPhone Mini's Reliability
For those who favor expansive screen real estate, the iPhone mini might not hit the mark. However, for many others, it's a delightful choice. Opting for the iPhone 13 mini is a wise decision if you're seeking an iPhone that's relatively light on the pocket.
The latest entrant in the compact iPhone category is the iPhone 14 Plus. Essentially, it mirrors the iPhone 14 in features but sports a more compact design. While it boasts top-tier, avant-garde features, its price tag is on the steeper side. Given its close resemblance to the iPhone 14, they share similar challenges.
How Do Newer iPhone Mini Models Stack Up?
Both the iPhone 14 and iPhone 14 Plus exhibit commendable reliability, marking a step up from their predecessors. However, it's not immediately evident that the newer models are superior. The iPhone 14 Plus, in particular, is almost a carbon copy of the iPhone 14 in terms of functionality and the issues they face. What sets the newer models apart is their enhanced battery longevity and superior camera capabilities compared to their older counterparts.
While compact phones might not be the first choice for media consumption due to their smaller screens, they offer unparalleled portability. They're adept at executing nearly all tasks that their larger counterparts can handle. The iPhone 14 Plus, for instance, is equipped with state-of-the-art camera features, including advanced rear cameras and a telephoto lens.
Other iPhone Models You can Consider
Beyond the iPhone 12, there are cheaper iPhone SE models released in the year 2020, which are equally good and can offer an excellent user experience. Even earlier varieties like iPhone 11 and iPhone XR will serve you well, but they will lack on some key features that come standard with the latest releases of iPhones in the market. These phones are still being sold by Apple, while the discontinued models are available in third-party stores.
To assist you in determining which iPhone model is ideal for you, we will discuss each of the top models that have been reported to have fewer issues. Most of these are the latest models. But it doesn't mean that the old models have problems. Newer models of iPhones are preferable because they are compatible with many Apps, and they come standard with advanced features that customers would love.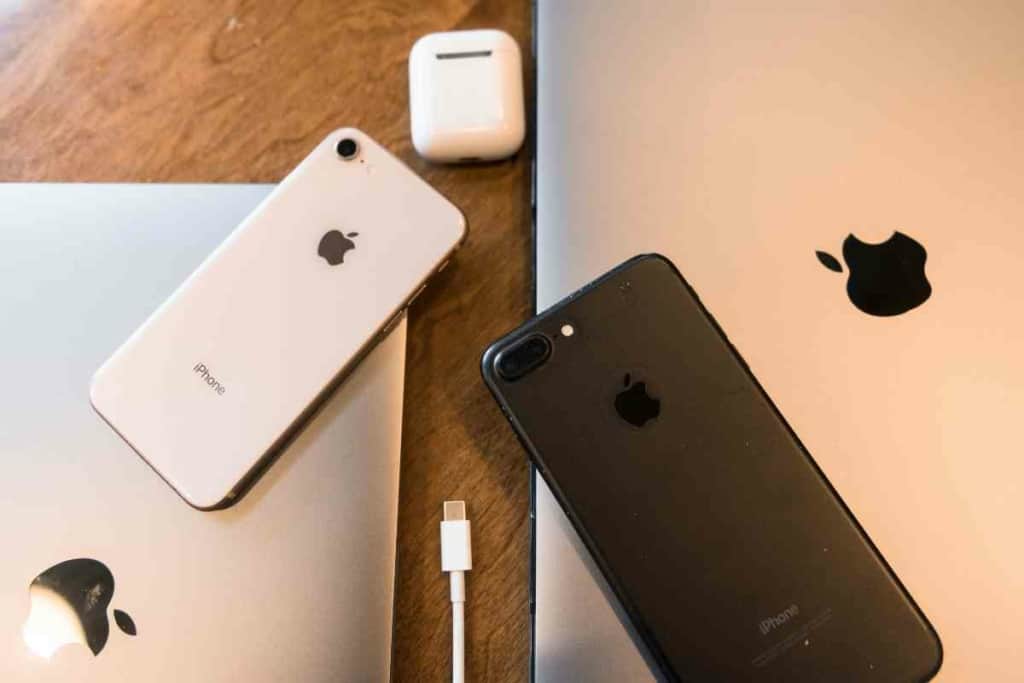 Some of the Common iPhone Problems
When you are shopping for a new phone, whether it's an iPhone or any other brand, you will always want to buy one that will give you value for your money. You are most likely going for an iPhone to get the best quality that exists. But that doesn't mean that iPhones don't experience problems.
All technology gadgets are often prone to problems. Some may be due to manufacturing fault, but some are usually due to the client's own mistake. Here are some of the most common iPhone Problems reported:
Wi-Fi not connecting
This is among one of the top reported issues reported by iPhone users. But this has an easy way to fix it. Switching the Wi-Fi off and back on again usually resolve this issue. If it persists, consider switching the entire phone off and leaving it off for two – five minutes before restarting it. You can also hold the home and lock buttons simultaneously until you see an Apple logo. Once the phone has restarted, you will be able to connect to your Wi-Fi.
No cellular connection
This can be the most frustrating problem in iPhones. If this occurs, you will miss most of your calls unknowingly. It is hard to notice this problem until one of your callers brings it to your attention. This problem is often due to an outage or network related malfunction on your phone. It is often a manufacturer related problem. Fixing this will usually involve returning the phone to the iPhone dealer for fixing.
Phone stuck on Apple log when restarting
This is one of the most common problems with a broader variety of iPhones. Luckily, force restarting the phone will permanently resolve this issue. Hard resetting your iPhone is also a viable option. But if it persists, you must return your phone to be checked by certified iPhone dealers.
iPhone Freezing randomly
If you experience the problem of your iPhone freezing or crashing randomly, this may be due to a manufacturer fault. This is a common problem that cuts across all models from earlier years to the current models. However, freezing apps can also be a result of users installing malfunctioned apps on the iPhone. First, you should ensure you download all your apps from the Appstore and that they are all updated.
Cracked screen
Having a cracked screen is the most annoying thing that can happen to your iPhone. Besides making it hard to operate the touch screen, it makes you appear careless. If it doesn't bother you, a cracked screen can be used for a while before it becomes a major concern. For such cases, it is better to put preventative measures in place by installing a screen protector. Fortunately, Apple sometimes has favourable policies that allow you to return your phone to be fixed when it cracks within the warranty.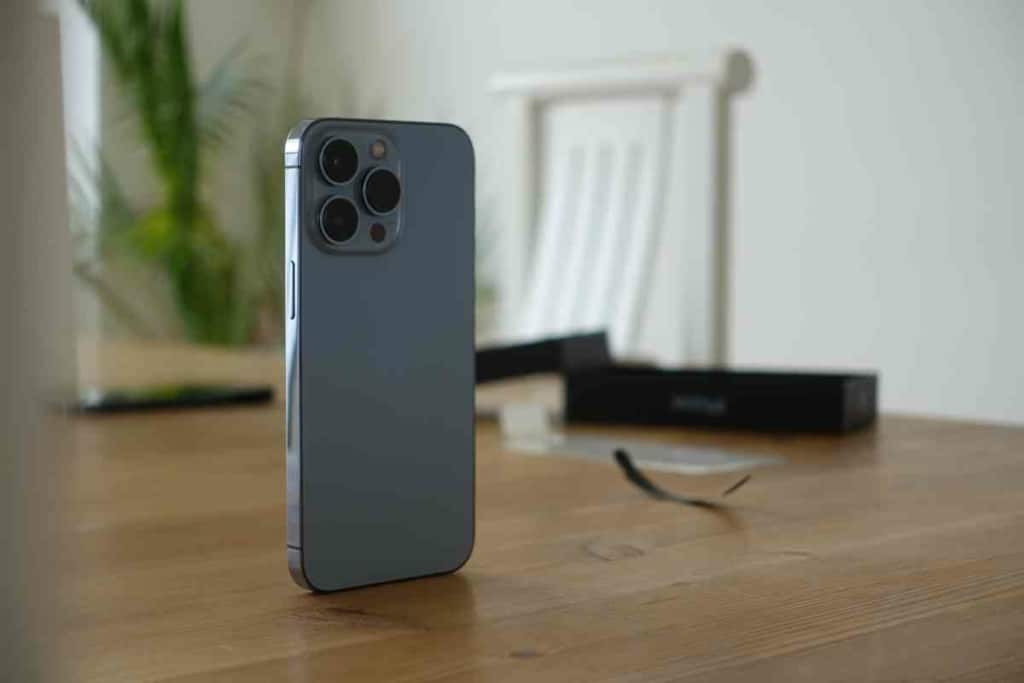 Losing iPhone Data
Have you ever experienced this? It is the scariest problem that can hit an iPhone user. It is very frustrating to lose all your data from your iPhone. This is a common problem reported by many iPhone users across the world. Luckily, iPhone has its revolutionary iCloud services where you can store all your data safely. You can quickly restore your phone to its original condition using the data stored on iCloud.
Malfunctioning camera
This is a common problem that occurs either due to bad handling of the phone or manufacturer error. To resolve this issue, if your phone is still under warranty, it is good to take it back to the dealer. But if not, you should take it to an authorized iPhone dealer or expert who has experience in the replacement and repair of iPhone cameras. iPhone cameras are high quality and very sensitive, as a small mistake will render your camera useless. Therefore, it is important to take it to the experts for repair.
Rapid Battery Drain
iPhones are made with top-of-the-line batteries inside. When you start experiencing your battery draining very fast, it is indicative of a faulty battery. Battery drain can either be caused by a manufacturer fault during the design and development or due to user mishandling, especially on charging cycles. Whether it is a user or manufacturer problem, it is frustrating when your battery cannot last for a whole day. When this happens, it is safe to completely replace the battery.

Troubleshooting Common iPhone Issues
Addressing Battery Concerns
Typically, iPhone batteries are designed to be long-lasting, leveraging cutting-edge and premium technology. While batteries naturally degrade over time, even pre-owned iPhones should ideally retain a decent battery life.
Rapid battery depletion could be indicative of a manufacturing defect or potential damage inflicted either by you or a previous owner.
The silver lining is that iPhone batteries can be replaced. Unlike certain devices with built-in batteries that become obsolete once the battery fails, iPhones offer more flexibility in terms of repairs.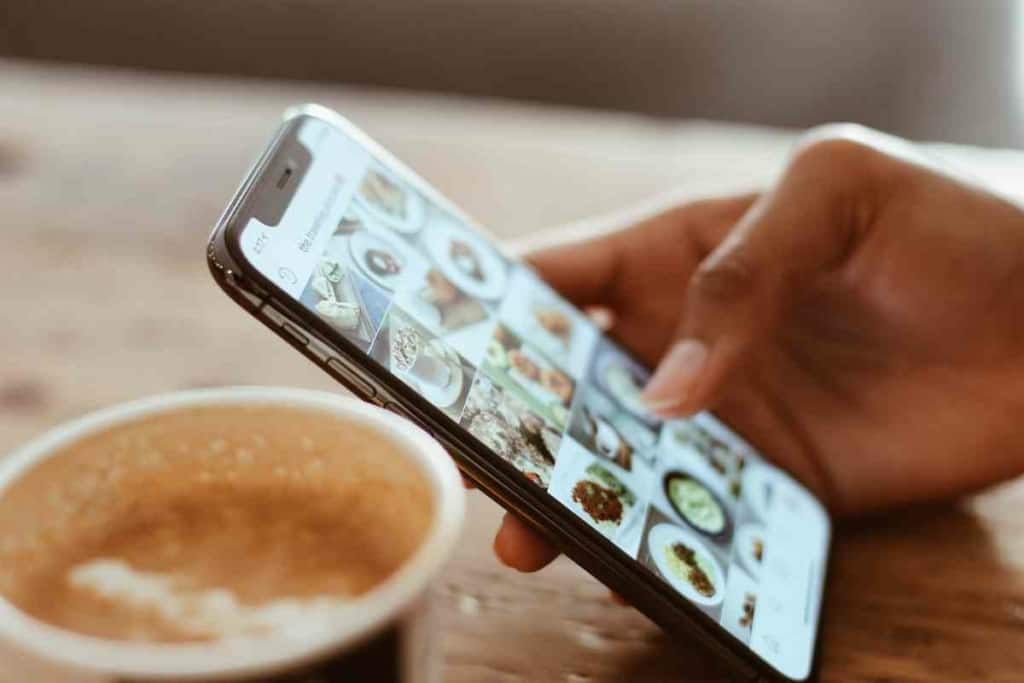 Combatting Random Freezes
Experiencing sporadic freezes and crashes on your iPhone doesn't necessarily point to hardware malfunction. Often, the culprit could be a problematic app.
A potential solution is to uninstall all apps to restore your phone's functionality. Once your device is stable, you can gradually reinstall your apps.
Navigating Boot-Up Challenges
Among the more daunting issues is the iPhone's inability to boot up correctly, sometimes stalling at the Apple logo.
Such a scenario restricts you from diving into your settings to rectify the issue. In many cases, executing a hard reset might be the key to resolving this hiccup.
Conclusion
There is no one unique iPhone brand that will stand out as being problem-free. Problems are bound to happen either due to manufacturer fault or because of the iPhone user mishandling the phone. Problems are common with all phone models and brands. But the iPhone 12 models have shown a reduced amount of issues compared to other models and rival phones.
It is important to address any issue affecting your phone immediately. This is because some usually develop into worse or bigger problems later on. When you are looking to buy an iPhone, it is important to do research online and check reviews to avoid buying a model that has registered a higher number of problems.
Also, prevention is better than repairing your iPhone when it breaks down. Therefore, you should ensure you first buy your phone from an authorized dealer and protect it from obvious dangers like dropping it in water, hard surface, or cracking the screen. Battery issues should be handled with care since they can be dangerous to the user and the environment.
FAQs
Do Newer iPhones Have Wireless Charging?
Wireless charging has been standard for iPhones all the way back to the iPhone 8.
Which Ones have Night Mode?
All types of iPhone 12s, 13s, and 14s have night mode, including the iPhone Pros, iPhone Pro Maxes, and iPhone Minis. Night mode lets you take pictures where there isn't much light. 
Are iPhones Better Than Android Phones?
Yes, iPhones are better than Android phones in most ways, though they are more expensive. Steve Jobs and Apple decided to go more for quality than quantity many years ago and I doubt this will change. The Apple iPhone uses better parts, including better processors.